Opinion | Shame on the Kowtow Band of Republicans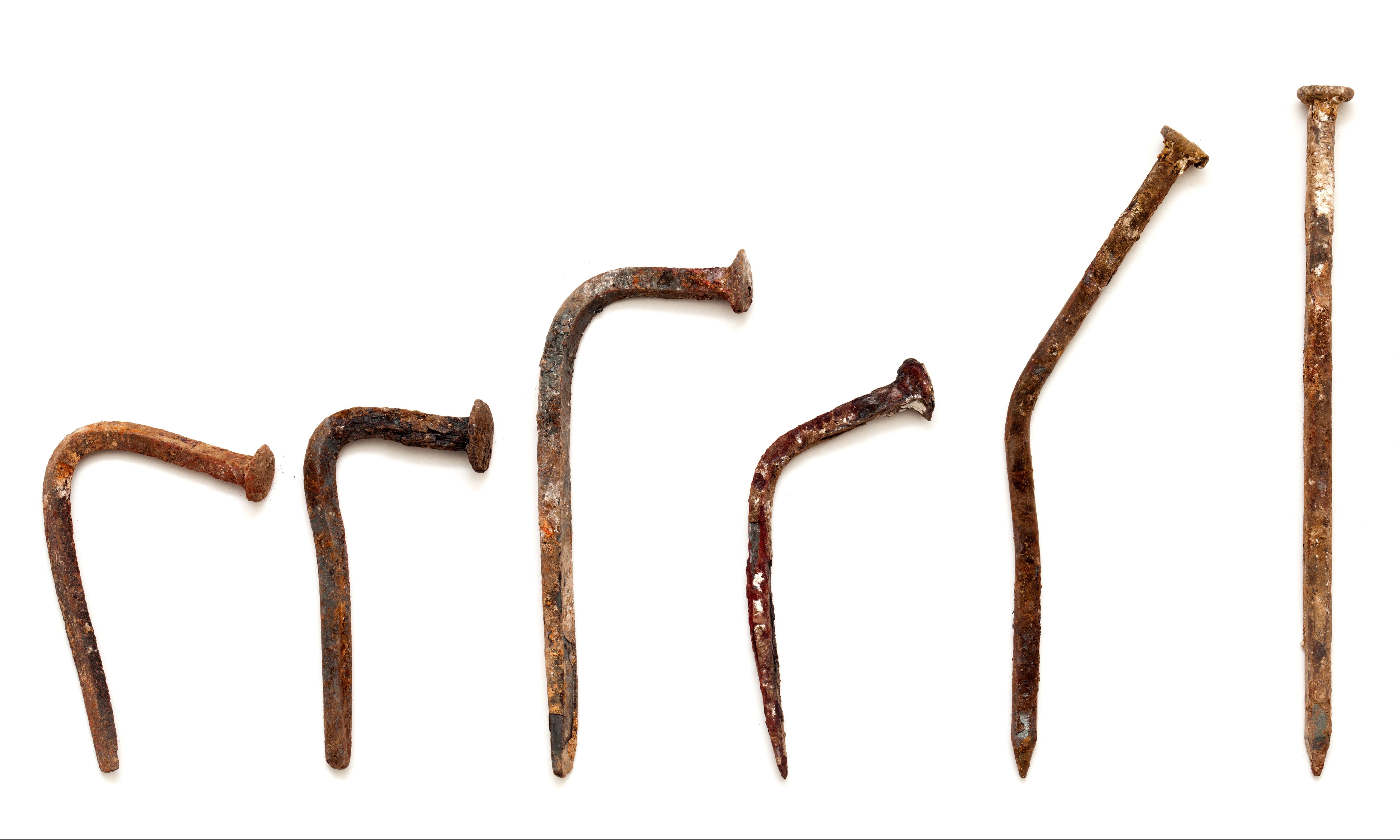 When then-citizen casino owner Donald Trump testified before the U.S. Congress about Indian gaming in 1993, the only portion of his statements that the public has been reminded of was when he said, "They don't look like Indians to me."
But a reading of the transcript reveals Trump recognized even then the negative consequences of giving Indian gaming favored treatment over private and public gaming interests.
In his prepared remarks and sworn statement, Trump pointed to an issue then that plagues Alabama today.
Trump warned Congress that giving the Indians an unfair advantage over everyone else in gaming would lead to dire consequences.
Here, a Republican-dominated Legislature is doing precisely what Trump cautioned against.
The Republican Legislature bows to the wishes on the Poarch Band of Creek Indians who dictated who can operate gaming and what type of lottery the state can offer.
That a tribe of fewer than 4,000 people has that kind of power over our state Legislature should scare any thinking individual.
Poarch Creeks tell lawmakers what they can and cannot do, but no one in the state can tell the Indians a thing except yes, it seems.
Today in Alabama, thanks to former Gov. Bob Riley's bingo wars, the Poarch Creeks enjoy a monopoly over gambling in the state.
Republican lawmakers, many who have taken thousands of dollars in campaign contributions from the Poarch Creeks, are promoting a lottery that will constitutionally ensure that the Tribe's monopoly will continue.
Several Republican lawmakers who have been lavishly wined and dined by the Tribe are also blocking legislation for Macon and Greene where bingo was legal until Riley's bingo wars.
In his statement before Congress over 30 years ago, Trump asked would the government trample on private gaming operations to protect the tribes of New Jersey.
"So gentlemen, the issue is really not Donald Trump and the moneyed casino interests against various Indian tribes. The issue is whether our government in recognizing the legitimate rights of our native Americans will simultaneously assure that the rights of our state's own citizens, our workers, our seniors and, yes, even Donald Trump, are not bargained away or stomped upon in the process."
Trump also addressed the unfair advantage the government was giving tribes in that they paid no taxes and were not regulated.
"And you ask about competing," said Trump. "I love to compete. Nobody likes and I think many of you folks up there know for a fact that I love to compete. But I like to compete on an equal footing. I am competing and paying hundreds of millions of dollars in tax. My so-called—as you would call them—opponent—and they are not an opponent—but my opponent is competing and paying no tax. It is not a fair situation."
Republican lawmakers in Alabama who all claim to support the president refuse to listen to his warnings about allowing an unregulated and untaxed tribe to control billions in gaming revenue with no oversight or competition.
The Poarch is killing any hope of a state lottery with the aid and acquiescence of the Republican Legislature.
The Tribe made it clear even before a lottery bill was introduced that they would work to defeat any lottery bill that didn't conform to their interests.
State Sen. Greg Albritton with the support of Sen. President Pro Tempore Del Marsh have manipulated the process to give the Poarch Creeks exactly what they want.
Albritton has family ties to the Tribe, and Marsh has taken hundreds of thousands of dollars from the Poarch Creeks to win a Republican majority in the Senate.
It appears the Poarch Creeks now exercise more power than BCA, ALFA or any other association combined.
As the lottery drama has unfolded, the Poarch Creeks demonstrated a ruthless determination to keep Alabama lawmakers from doing what is best for Alabama citizens.
I had once hoped the Poarch Creeks were reasonable and decent people—and many are—but the willingness of their leaders to trample on what is best for our state shows they are not good neighbors, simply selfish bullies.
Now, because the supposedly "Trumpiest of the Trumpers" are more indebted to a small Band of Creek Indians and their money than the people of the state, there will not be a vote by the people on a lottery. And those counties robbed of their livelihoods by Bingo Bob will find no justice.
If only there were a few Republicans who actually listened to Trump rather than the Poarch Creeks, things might be different.
If Trump were to give the State Legislature a nickname, it might be "The Kowtow Band of Republicans" because sadly, that's what many of them are.
Print this piece
Opinion | Deception, subtlety and the wholesale destruction of current ethics laws mark proposed rewrite
Legislation proposed by Rep. Mike Ball, R-Madison, would radically alter the existing State Ethics Act rendering it useless as an effective tool to regulate the behavior of public officials, much less prosecute a rouge lawmaker.
Testifying at a pre-trial hearing in the criminal case against then-Speaker of the House Mike Hubbard in April 2015, Ball said the ethics laws needed amending to avoid prosecutions like Hubbard's in the future.
If HB179 becomes law, Ball will have fulfilled the words he spoke at the Lee County Court House, where Hubbard was tried and convicted.
As House Ethics Committee Chair, Ball has sought to change the State's Act since Hubbard was indicted.
Ball's bill is subtly written from an enforcement and trial perspective to neuter the law.
Words are added, deleted, and meanings changed in ways that might look harmless but actually open the door for the kind of corruption Republicans vowed to change in 2010, when they passed the toughness in the nation's ethics laws.
Beyond changes that would allow for general corruption to go unpunished, Ball's legislation would strip the Attorney General and district attorneys of their power to prosecute anyone who violates the ethics laws without first securing approval from the State Ethics Commission.
All prosecution of any public official would first have to be approved by the Ethics Commission, a group that has repeatedly shown that it bends its decisions according to the prevailing political winds.
HB179 reads in part, "This bill would prohibit the Attorney General or a district attorney from presenting a suspected ethics violation by an individual subject to the code of ethics, other than a member or employee of the commission, to a grand jury without a referral by the commission."
In other words, Ball would have a politically-appointed commission decide if law-enforcement agencies can seek indictments against wrongdoers.
Neither the Attorney General or a county district attorney can even impanel a grand jury in an ethics probe without the commission first finding probable cause.
Some of Ball's alterations come in the form of removing whole sections of the law under the guise of redefining words, like "a thing of value" or "widely attended event."
An example of how Ball's legislation plays with the law is under the section of code, which defines a family member of a public official. Currently, a family member is "[t]he spouse, a dependent, an adult child and his or her spouse, a parent, a spouse's parents, a sibling and his or her spouse, of the public official." Ball changes it so it only includes a spouse and a dependent. That means that a public official may act to enrich his adult children, a parent, an in-law a brother, or a sister. These small but destructive alterations to the law are at the heart of Ball's legislation.
Some loopholes are so extensive that a sitting legislator could be paid by a city or county governmental economic development entity and still seat in the Legislature voting on bills that might directly affect his consulting client.
Out-of-state junkets make a comeback as do several other goodies lawmakers have been desiring.
It seems Republicans want to cash in on the rewards of office like Democrats did once upon a time.
One thing is clear, Ball didn't write the bill, but whoever did knew precisely what they were doing and were probably paid handsomely for their efforts.
There are so many cunningly deceptive changes to the ethics laws in Ball's bill as to make it impossible to catch them all without days of intense study—and perhaps a team of lawyers.
Ball, one of Hubbard's most an ardent defenders has said Hubbard's indictment and conviction was a political witch hunt. He has said he wants to rewrite the ethics laws to save future Hubbards; it now looks as if he has.
Print this piece