Byrne and Sewell lead a bipartisan letter supporting rural hospitals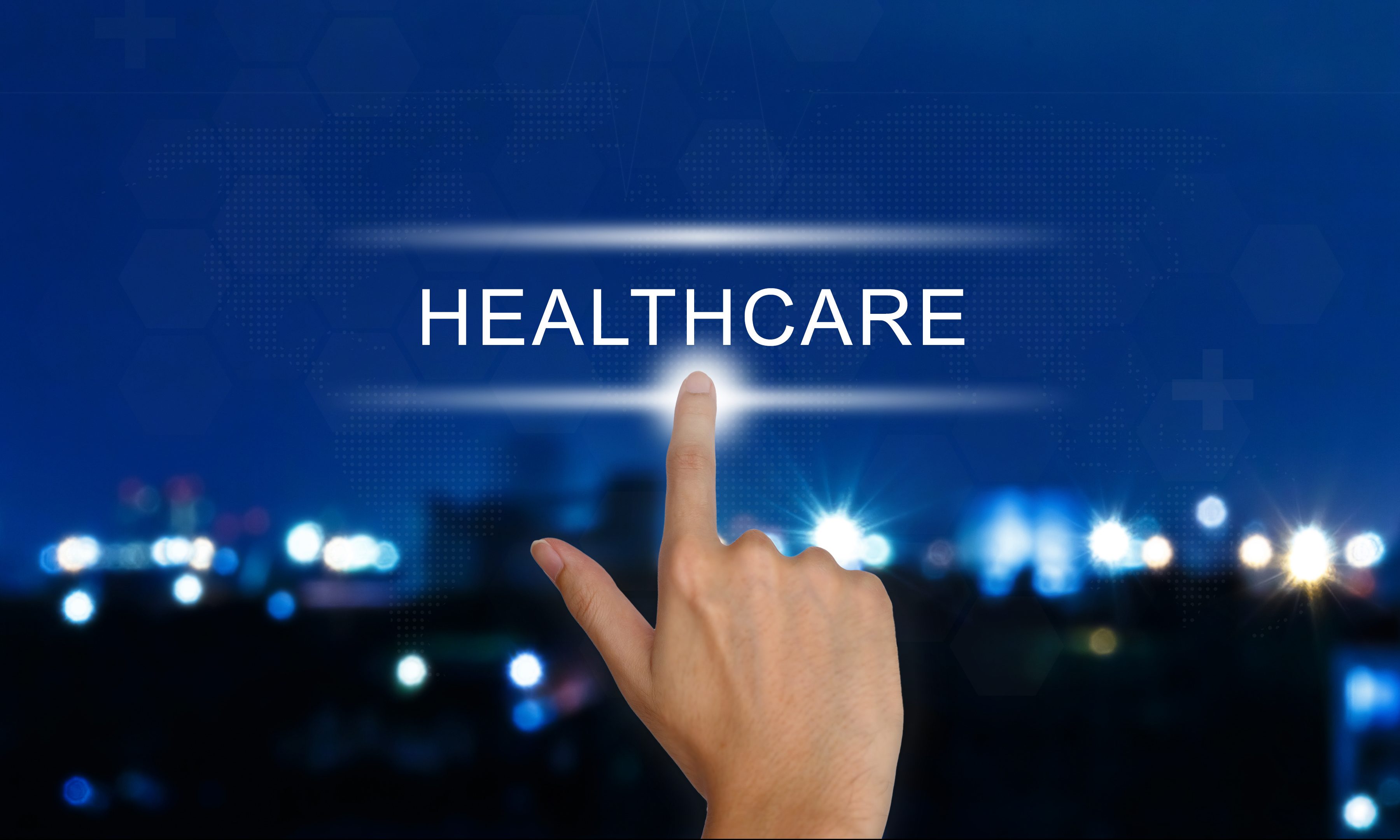 Thursday, Representatives Bradley Byrne (R-Montrose), Phil Roe (R-Tenness), Terri A. Sewell (D-Selma), Brad Wenstrup, D.P.M (R-Ohio), Jodey Arrington (R-Texas), and Jason Smith (R-Missouri) led 90 colleagues in a letter to Secretary Alex Azar of the Department of Health & Human Services and Administrator Seema Verma of the Centers for Medicare & Medicaid Services in support of finalizing their efforts to reform the Medicare Area Wage Index.
"For thirty years, Medicare dollars that should have gone to Alabama have instead been going to large, urban areas of the country because of the Wage Index," Congressman Byrne said. "This unjustified disparity in payments has contributed to budgetary shortfalls and hospital closures in Alabama. This is a real crisis. When the Trump Administration came into office, I asked them to take immediate steps to correct this issue, and this letter shows strong, bipartisan support for finalizing the important reforms the Trump Administration has proposed. Rural Americans deserve access to a hospital, and I will continue working with this Administration to advocate for them in Congress."
"Alabama hospitals have received less than their fair share of Medicare reimbursement dollars for too long," Congresswoman Terri Sewell said. "I have been working with my colleagues for years to fix the Medicare Wage Index to help struggling Alabama hospitals keep their doors open, especially in rural parts of our state. It is critical that CMS finalizes its proposal, and I will continue to push until our rural hospitals see relief."
"For too long, rural hospitals have been on an unequal playing field because of the Medicare area wage index, a figure that greatly distorts Medicare payments," Congressman Roe said. "States like Tennessee have such a low area wage index that it has forced hospital closure and consolidation in some of our most vulnerable communities. There are hospitals in California that get paid over 2.5 times what hospitals in Johnson City and Kingsport receive for the exact same procedure. There is no justification for such a distortion. That's why the Trump administration's proposed reform to raise some of the lowest Medicare area wage indexes is critically important to East Tennessee. This change will also help our region recruit and retain quality physicians for our region. I am proud to work with Reps. Byrne, Sewell and others to strongly support this proposal, which has the potential to save rural health care."
"Communities across Ohio's Second District and across America rely on rural hospitals for their healthcare needs," Congressman Wenstrup said. "These hospitals provide the same care as their urban counterparts, yet they are being compensated at lower rates due to the Medicare Area Wage Index. The continually decreasing reimbursements make it harder for rural hospitals to keep their doors open to continue caring for their communities. I strongly support efforts to reform the Wage Index to protect rural hospitals."
"I applaud the Trump Administration for working to correct the imbalance of health care payments that for far too long have unfairly rewarded wealthy cities and penalized rural areas like southern Missouri," said Congressman Smith. I urge the Administration to quickly finalize their proposal to help improve rural access to quality health care."
For decades, hospitals in Alabama have been paid less for the same services as other hospitals by Medicare because government economists have estimated that labor is cheaper here, particularly in rural areas of the state. Advocates for rural healthcare want to see this changed.
To read the letter that the Congress members sent the administration:
https://byrne.house.gov/sites/byrne.house.gov/files/Medicare%20Wage%20Index%20MEMBER%20COMMENT%20LETTER.pdf
Alabama Congress members Robert Aderholt (R-Haleyville), Mo Brooks (R-Huntsville), Gary Palmer (R-Hoover), Mike Rogers (R-Saks), and Martha Roby (R-Montgomery) also signed the letter.
Congressman Bradley Byrne represents Alabama's First Congressional District and is a candidate for the U.S. Senate seat currently held by Doug Jones.
Congresswoman Terri Sewell represents Alabama's Seventh Congressional District.
Print this piece
League of Women Voters of Alabama sue over voting amid COVID-19 pandemic
The League of Women Voters of Alabama on Thursday filed a lawsuit against Gov. Kay Ivey, Secretary of State John Merrill and several Montgomery County election officials asking the court to expand Alabama's absentee voting and relax other voting measures amid the COVID-19 outbreak. 
The nonprofit is joined in the suit by 10 plaintiffs who range in age from 60 to 75, many of whom have medical conditions that put them at greater risk for serious complications or death from COVID-19. 
"Voting is a right, not a privilege, and elections must be safe, accessible, and fairly administered," the League of Women Voters of Alabama said in a press release Thursday. "Alabama's Constitution specifically requires that the right to vote be protected in times of 'tumult,' clearly including the current pandemic." 
Currently, to vote absentee in Alabama, a person must send a copy of their photo ID and have their ballot signed by a notary or two adults. The lawsuit asks the court to require state officials to use emergency powers to waive the notary or witness requirement, the requirement to supply a copy of a photo ID and to extend no-excuse absentee voting into the fall. 
Among the plaintiffs is Ardis Albany, 73, of Jefferson County who has an artificial aortic valve, according to the lawsuit. 
"Because she fears exposing herself to COVID-19 infection, Ms. Albany has already applied for an absentee ballot for the November 3, 2020, general election," the complaint states. "Her application checked the box for being out of county on election day, and she is prepared to leave Jefferson County on election day if necessary to vote an absentee ballot." 
Another plaintiff, 63-year-old Lucinda Livingston of Montgomery County suffers from heart and lung problems and has been sequestered at home since March 17, where she lives with her grandson, who's under the age of five, according to the complaint. 
"She fears acquiring COVID-19, given her physiological pre-morbidity, and she fears spreading the virus to her grandson at home," the complaint states. "She has never voted an absentee ballot, but she wishes to do so in the elections held in 2020. She does not have a scanner in her home, cannot make a copy of her photo ID, and has no way safely to get her absentee ballot notarized or signed by two witnesses." 
In response to the COVID-19 outbreak, Gov. Ivey pushed the Republican runoff election back until July 14. Although Merrill has allowed those who may be concerned about voting in person in the runoff to vote absentee by checking a box on the ballot that reads "I have a physical illness or infirmity which prevents my attendance at the polls."
Merril has not extended that offer for voters in the municipal and presidential elections in November, however. 
Meanwhile, the number of confirmed COVID-19 cases in Alabama continue to rise, while testing for the virus has remained relatively flat in recent weeks. 
"We're extraordinarily concerned about the numbers that we have been seeing," said Alabama State Health Officer Dr. Scott Harris, speaking during a press briefing Thursday. 
Harris said the department continues to see community spread of the virus and have identified several hotspots. He's concerned that the public isn't taking the virus seriously or following recommendations to wear masks in public and maintain social distancing, he said Thursday. 
"One hundred years ago the nonpartisan League of Women Voters was founded to protect and preserve the right to vote and the integrity of the electoral process," said Barbara Caddell, President of the League of Women Voters of Alabama, in a statement. "The unexpected risks posed by the novel coronavirus SARS-CoV-2 (COVID19) challenge our election system to the utmost.  Today, we ask that Alabama's courts use Alabama's laws to make it safe and possible for all citizens to vote."
The League of Woman Voters of Alabama's lawsuit is similar to a suit by the Southern Poverty Law Center, the NAACP Legal Defense Fund and Alabama Disabilities Advocacy Program which asks the court to require state officials to implement curbside voting for at-risk citizens during the coronavirus pandemic and to remove requirements for certain voter IDs and witnesses requirements.
The U.S. Department of Justice on Tuesday filed a brief in that suit that states the department doesn't believe Alabama's law that requires witnesses for absentee ballots violates the Voting Rights Act.
Print this piece