Opinion | It's time for criminal justice reform
Evangelist Scott Dawson recently expressed a profound thought in an opinion column in Alabama Political Reporter.
"Protecting life is a universal moral imperative. At every stage of human development, we, as good Christians and good people, should value life and who God has put on this earth," wrote Dawson.
Opinion | The role of the church in criminal justice reform in Alabama
It is a significantly urgent message for a Legislature who, in January, will most likely be asked to reform the Alabama justice system.
At times it seems our lawmakers and Conservatives in general are in a pitch battle to protect the unborn while quickly discarding other lives, especially those who have run afoul of the law.
"Make no mistake: being pro-life means protecting all life. From the womb to the tomb. The innocent and the guilty," wrote Dawson. "Those who can speak up and those who can't. We must live lives that set an example for the world. With our time, our resources, and our funds. Support people. All people."
Dawson points out that several faith-based groups in Alabama are fighting for all life and have launched a special mission for those who are incarcerated.
Faith-based prison outreach can make a huge difference as I have seen firsthand.
As a teenager, I went to work with prisoners in both state and federal prisons, like many, I could say even at a young age, "There but for the grace of God go I."
Being much older now, I realize the phase should be stated as "There but for God's mercy of God go I."
Mercy in plain English is "judgment withheld."
Not to get too far into the preacher's pulpit but what a marvelous concept that we can be guilty as sin but mercy is there to save us from the consequence.
I remember an incident in federal prison where an inmate introduced himself to me as Levon Little; "An inmate but nevertheless another person on the planet."
His introduction stuck with me all these many years because I realized he was more than a prisoner; he was another human who at least, once upon a time, had hopes and dreams of his own.
Some prisoners must be locked away forever, others for a period of time, but many might benefit just as much or more from alternative sentencing.
The women and men in Alabama's prisons are there for a reason; they broke the law, but this doesn't mean that mercy is not there for them or that they should be cast on the trash heap of humanity.
What state lawmakers must determine is: does the punishment fit the crime?
Criminal justice reform will require legislators to make tough decisions—something they are loathed to do.
As House Judiciary Committee Chair Rep. Jim Hill, told APR in June, "Our prisons are antiquated, there may be a better word — but they were built to serve one purpose — and they did," Hill said. "But that was decades ago and the mental health issues, the drug addiction issues just simply were not as pressing or as prevalent 30 or 40 years ago as they are today. So we've got to have different facilities to address those issues, but that's just part of the solution."
Alabama House Judiciary Chairman Jim Hill says a "multi-prong" approach needed on prisons
As a retired circuit judge, Hill has spent years working within the justice system, and he thinks it's time we look at the prison population differently.
"I think we need to look and decide what we believe the makeup of the Alabama prison population needs to look like," Hill said. "I guess what I'm saying is — people who we can deal without prison, or maybe in shorts spurts of incarceration, we need to look at that. People that are dangerous and violent, we need to look at that."
Hill along with Sen. Cam Ward will be leading the justice reform efforts, and if there are two more qualified legislators, I don't know them. Both Ward and Hill understand the problem. They are also working tirelessly to bring the answers to the greater legislative body.
Doing nothing is easy; governing honestly is difficult.
Around the nation, Republican lawmakers are embracing criminal justice reform —if for no other reason than the increasing cost of incarceration.
The National Conference of State Legislatures suggests "adjusting mandatory minimum sentences, drug penalty thresholds and felony thresholds," to reserve prison space for, "the most dangerous offenders." NCSL also recommends redirecting non-violent offenders to diversion programs, community supervision or treatment.
Republicans can be tough on crime while embracing intelligent sentencing reforms.
Most likely in January, Gov. Kay Ivey will call a Special Session not to address building prisons but to enact legislation that deals with overhauling the state's antiquated justice system.
Lawmakers will fight it, judges will too, but Ivey knows that if we are to solve Alabama prisons problem, the state must start at the front end of the process with sentencing reforms.
"Christians are acting as the hands and feet of Jesus," said Dawson. "We may not get everything right and no doubt make our fair share of mistakes, but these Christians are serving as the hands and feet of Jesus. They are looking past a person's actions and towards their heart and the purpose God has placed on their life. I think we can all cheer for that."
Amen, Brother Dawson.
Criminal justice reform is past overdue, and in January, the Legislature may have a chance to offer change. Let us pray they act with courage, moral competence and a fair sense of justice.
Print this piece
Opinion | Fear not, fight on and don't faint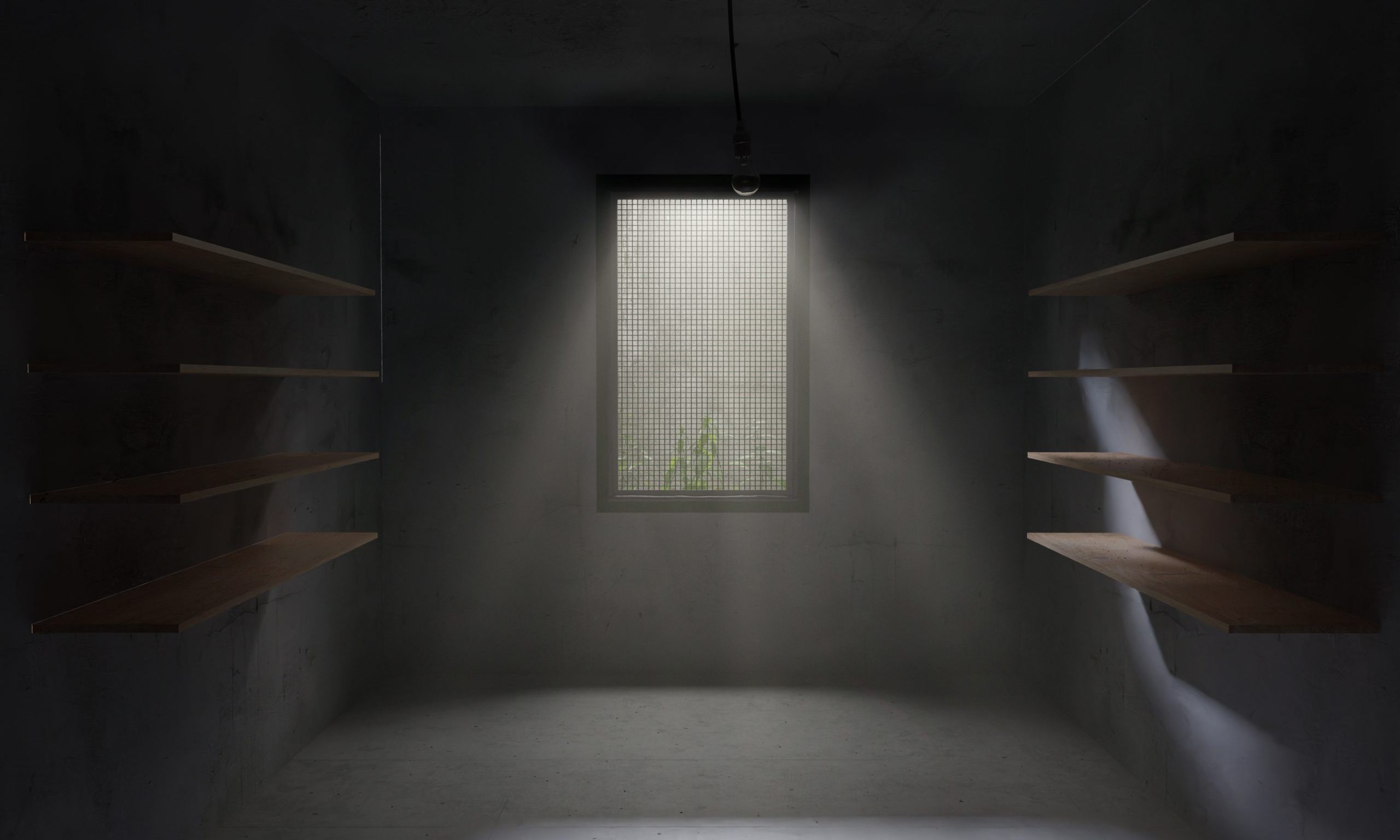 The spread of COVID-19 in Alabama is worse today than it was yesterday, and in all likelihood, it will be more devastating tomorrow.
The realities of the moment challenge us to be strong, resilient and persistent.
On Sunday, the number of confirmed COVID-19 infections in the state passed 1,800, with 45 reported deaths. Those numbers represent real people, our fellow citizens, friends and loved ones.
The latest figures coming from the state may be only a hint of what's next.
More of us will survive this disease than succumb to it, but we will all feel it, even naysayers and deniers.
The fight against this pathogen is not a sprint that will end swiftly; it is a marathon. Therefore, perseverance is critical. In sports, as in life, perseverance separates the winners from the losers.
Winston Churchill said, "If you're going through hell, keep going."
As a state and a nation, the times demand we keep going without fear.
These are not the worst of times; these are trying times that will pass. This is not a happy talk but a message from history. History teaches that humans are adaptive and, therefore, survivors.
It doesn't mean that horrible things aren't happening; they are.
People are sick, some are dying, but all the while along with doctors, nurses and health care providers, there is a legion of ordinary Alabamians doing simple things that in the context of this calamity are extraordinary.
Individuals who deliver groceries, stock shelves and cook take out are putting themselves at risk so others can eat. The same can be said of thousands that are keeping essential services open.
These individuals are displaying the very essence of perseverance — the will to push forward when it would be easier to quit.
In George S. Patton's speech to the Third Army during World War II, he delivered many memorable lines that are not easily quoted in a general publication. Patton was fond of profanity. But many apply to our current situation.
"Sure, we all want to go home. We want to get this war over with. But you can't win a war lying down," Patton said.
We will win if we don't give in and don't quit.
This isn't hell for all, but it is for some.
Now is a time for each of us to do what we can to ensure that we all survive.
My mother was fond of quoting scripture and sometimes with her own unique twist.
Galatians 6:9 was one of her go-to verses.
"And let us not be weary in well doing: for in due season we shall reap if we faint not."
She would say, "Now, that doesn't mean you won't get woozy, or that you won't need to take a knee. It says don't faint — never give up."
Then she would round it off with, "'Spirit is willing, but the flesh is weak,' to heck with the flesh, it will follow where the mind tells it to."
What we do now will determine who we will be as a state and nation once this pandemic subsides. Will we be better, stronger, and more humane, or will we further cocoon into tribes who are weaker, disparate and frightened?
Fear not, fight on and don't faint.
Print this piece