Opinion | Can America be defeated without the first shot being fired?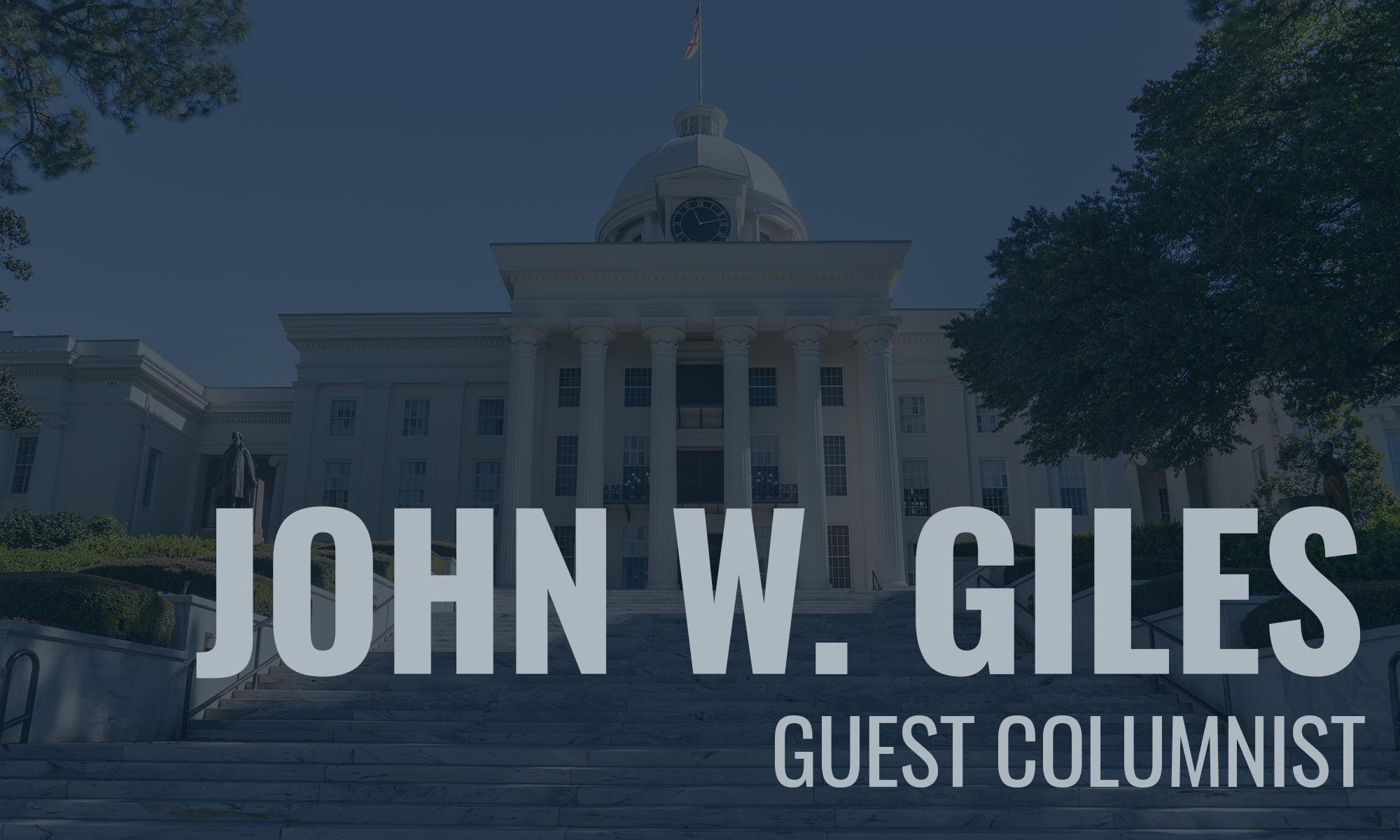 What does Socialism, Communism, radical Islam and the U.S. birth-rate have to do with our national security and economic well-being? Everything, give me 5 minutes.
At the outset, we need to soberly understand, there is a cemented unholy alliance between Communism, Islam and the American political liberal left. More conclusively, Russia and China, countries that embrace Sharia Law and the Socialist wing of the Democrat Party are all tightly woven allies and they hate America. They would love to see us crumble with another flag flying over this great land. Please don't buy into the notion this cannot happen, because we are too strong, this is not a conspiracy theory, facts suggest differently, let me explain. 
America globally has the strongest military and economy representing an average of 25 percent GDP of the world economy. From all measurements, we seem invincible against any threat, but can we become hostage to a foreign interest without one shot being fired. Shocking and sobering factual documentation in this short article will demonstrate this concept is not a novel-ready conspiracy, but could become a reality.
America just celebrated its 243rd birthday on July 4. Worldwide, we have many allies, but you can always count on two adversaries, who would love to see us disintegrate; Communism and radical Islam. Communism was a roaring threat in its peak during the 50's and 60's, but today's eminent threat is the volcanic eruption and spreading of radical Islam. America sleeps with one open on both of these lurking opponents.
As I stated before in my articles, Socialism is a short bridge to Communism. Communism is a political theory, authored in the 1800's by Karl Marx, who was a German philosopher, economist, historian, sociologist, political theorist, journalist and socialist revolutionary. Communism, simply put is promoting class warfare and leading a society in which all property is publicly owned by the state and each person works and is paid by the state according to their abilities and needs. Soviet Union Communist leader, Nikita Khrushchev once said, "We will take America without firing a shot. We do not have to invade the U.S. We will destroy you from within." Sound familiar. The newly elected 14th Congressional U.S. Representative from New York, Alexandria Ocasio-Cortez is quickly emerging as the domestic icon promoting Socialism. Socialism carried out to its fullest extent, yields Communism, and it does not work in a free society, just ask Venezuela. 
The Islamic Muslim faith is the fastest growing religion in the world. Studies project that within 5 – 7 years it will be the dominant religion globally. Goals of the Muslim Brotherhood include developing a 100 year plan to advance Islamic theology and Sharia law worldwide, support a Jihadist mindset, inflame violence, destroying "The Great Satan" (United States), pass pro-Islamic legislation and use deception to mask the goals of Islam and Sharia law.
For a society to sustain itself economically and numerically for 25 years, there must be a minimum 2.11 birthrate per woman. Europe, a self-professing, post-Christian continent is experiencing a dangerously low birthrate of 1.38. However, their population growth is from immigration,90 percent of which is Muslim. France for example has a birthrate of 1.8 while the Muslims are at 8.1. At this current rate, the continent of Europe, which is approximately 25 percent of the global GDP, will be Muslim controlled in 35 – 40 years. London's mayor is a Muslim.
Muammar Gaddafi once stated, "There are signs that Allah will grant victory to Islam in Europe without sword, without guns and without conquest." Europe will be the first to fall. 
Closer to home, Canada is next with a birthrate of 1.6. From 2001 – 2006, immigration grew by 1.6 million, 75 percent of that was Muslim. With a Muslim birthrate of 2.4 and a growing immigration, the Muslims population of Canada will quickly surpass their current population.
America is currently at a staggering low birthrate of 1.6. With the injection of Latinos in America our birthrate is 2.11. In 1970, there were 100,000 Muslims in America; in 2008 it grew to 9 million. A few short years ago (Approx. 3 years), 24 Islamic organizations from around the world met in Chicago to strategize evangelizing America throughjournalism, politics and academia. They predicted in 30 years the Muslim population will grow to 50 million. 
I encourage our readers to watch this 7 minute video, "Islam Will Take Over The World In 50 Years." In this film it documents most societies cannot recover after the birthrate dips below 1.9. 
Commensurate economic studies suggest a Demographic Winter emerging is a reality for America. Bottom line, the baby boomer generation will be flooding the system shorty and the exponentially declining birthrate will not be able to economically sustain our workforce and economy. America's entitlement rolls are swelling and those paying into the system have plunged in a downward spiral.
It is hard to imagine our country plummeting or surrendering to foreign flag flying over our sacred soil, particularly in robust times like we are experiencing. It can and will if we do not have a paradigm shift in our birthrate. While there are many reasons a couple chooses not to have children or resolve to have only one child, there are cataclysmic circumstances awaiting our great nation about 50 years or so down the road. Abortion, too, plays a big factor in our dramatic population decline. Please remember this statistic, it takes between 80 -100 years to correct and recover to 2.11 after falling below 1.9.
There are some simple takeaways from this sobering and gloomy article. America must remember that Communism and Islam want us to dissolveat whatever cost. America must wake up and do not become a post-Christian nation. America was founded on Judeo-Christian values and we must return to our Christian roots. Embrace Christianity and follow God's word to be "fruitful and multiply and replenish the earth." Let's look beyond the rationalizing discussions in the mirror and let's start having more children. The bible repeatedly tells us what a blessing our children are. We also need to be evangelizing the unchurched legal Latino immigrants back into the faith. They have a Christian rooted propensity birthed from the explosion of Christianity in Central and South America,after the confirmed and documented apparition at Guadalupe.
Please be long-range minded. Enjoy the rich blessings of having children and at the same time we'll keep our economy balanced, vibrant and stave off Socialism, Communism and radical Islam.
Be fruitful and multiply!
Opinion | A fiscal reckoning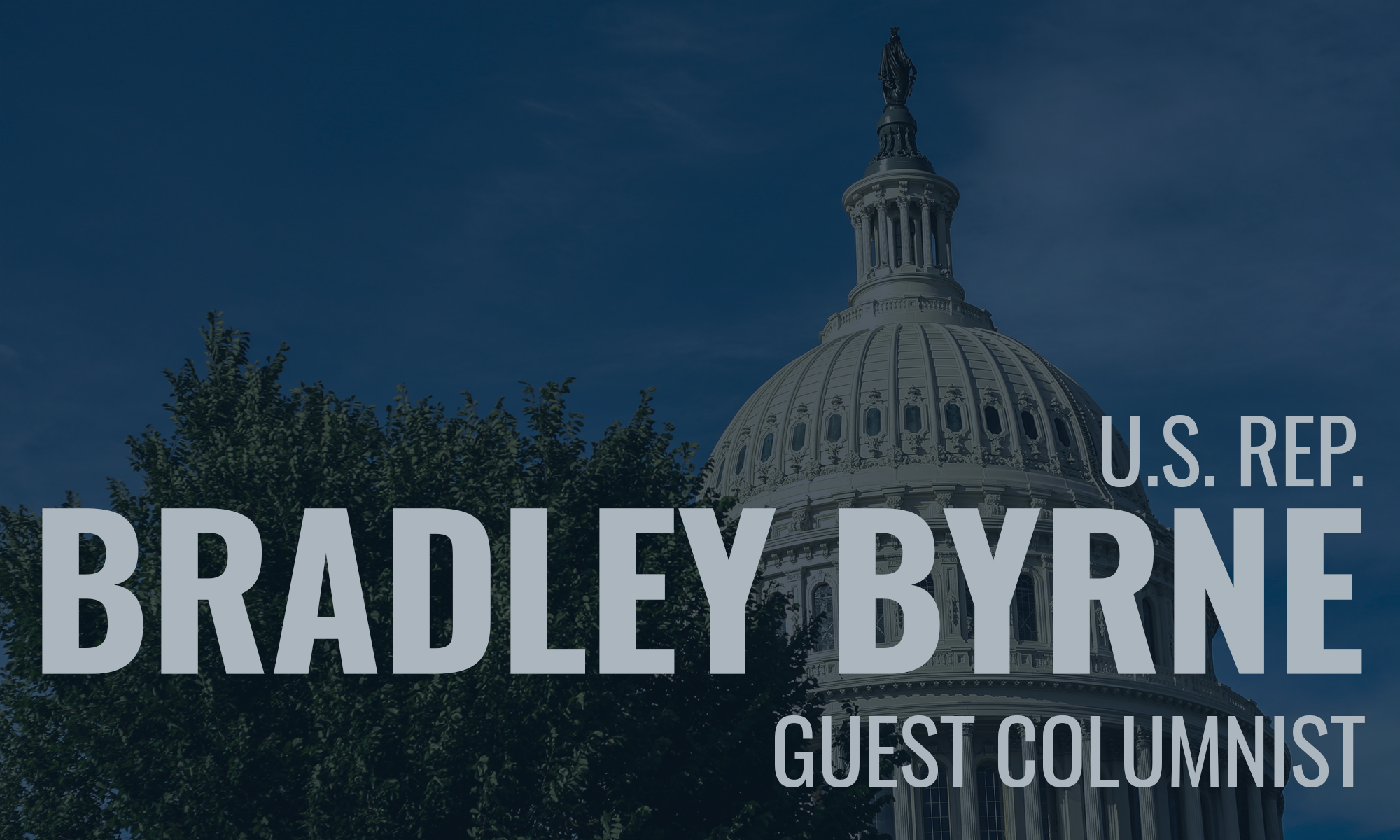 When the House returns to business next Monday, we will take up the I wrote about last week.  Then we will take up appropriations bills for next fiscal year, which begins October 1, and likely another Coronavirus bill.
 This spring I voted for both of the CARES Acts, which together spent $3 trillion.  That was on top of this year's projected total federal spending of $4.8 trillion, which was already going to add $1 trillion to our national debt.  With the CARES Act spending, however, the total deficit for this fiscal year will be $3.7 trillion.  The deficit for the month of June alone was $864 billion.
Following the work of the Democrat-controlled House Appropriations Committee last week, I became very concerned about the bills they will pass out of their committee this week and that the House will vote on later this month.  They are exceeding the spending cap deal reached by their leadership, Senate leadership, and President Trump last year.  Just as bad, they are loading up their spending bills with controversial policy riders they know Republicans won't vote for.  Unless they make a big change, I'm going to vote against the House version of appropriations for next year.  I hope the Senate brings some sanity to the process.
I also have big concerns over another Coronavirus bill.  We've spent so much money already, money we don't have and are borrowing.  And I don't agree with the Modern Monetary Theory which says deficits don't matter.  I won't bore you with the very solid arguments against it by eminent economists because common sense is all you need to understand individuals and nations can't borrow unlimited amounts of money over the long term.  That's even true for the richest nation the world has ever known.
Investors buy U.S. government debt in the form of treasury bills (which are government securities due to be paid in a year), treasury notes and bonds (which mature over a longer time frame), and Treasury Inflation Protected Securities (bonds indexed to inflation).  They don't do that out of patriotism or the good of their hearts.  This isn't World Wars I or II where bonds are purchased in a great national effort.  No, the investors who buy our debt do it for their own self-interested reasons, and they expect to be paid back in full and on time.  If they believe that they may not get paid back because the U.S. won't be able to make the ever-growing payments, they will stop buying our debt.
And that's when reality kicks in.  It recently happened to Greece and Italy, both of which experienced severe economic turmoil and downturns.  It could happen here too because even the U.S. is not immune from the laws of economics.  It would be catastrophic for us, but it would be catastrophic for the world as well.  If the U.S. falls economically, who gains the most?  The answer is China, which already has concrete plans to replace us as the most powerful country in the world.  We owe them $1 trillion and counting.
So, we need to start thinking longer term which hasn't been a U.S. strong point for some time.  Yes, we must deal with COVID-19 both as a health crisis and a danger to our economy.  But, it's time to be more focused and avoid the panicky temptation to just shovel out money.  The money we have already approved hasn't even been all spent.
What should be our priorities in the next Coronavirus bill?  First, it's the cost of developing and making readily available a vaccine, just as the U.S. did with the polio vaccine during my childhood.  Second, it's the care for those who contract COVID-19, which includes effective therapeutics, and protecting the caregivers themselves.  Third, it's making sure we have the tests and PPE we need.  These three all deal directly with the disease because our society and economy cannot return to "normal" until we address the disease more effectively.  All of us have an individual duty in this regard, to avoid large gatherings and those most at risk of the disease, to social distance and wear face masks inside buildings.
But, when we turn to the economy, I have great concerns.  I know the PPP loans/grants worked to save millions of U.S. jobs and bring many of those laid off back to work.  So, maybe we start there.  But, as I drive around, I see many "help wanted" and "now hiring" signs, and I hear from many business owners that they can't get employees back to work.  So, we must ask the question, do we need to keep paying the extra $600 a week to those drawing unemployment?  Have we created a disincentive to work? Everyone has their hand out: colleges, schools, hospitals, this industry and that industry, the states, and local governments.  Where will all this money come from?
So, as we approach these two big spending projects, I am very skeptical.  I'm not saying I won't vote for either, but it looks like the FY 21 appropriations bills will just be too much for me to support.  On a new Coronavirus bill, I'm taking a wait and see position.  My mind is open but not empty.  It's time we start reckoning with our fiscal deficits – before we're painfully forced to by our creditors.