Opinion | The story of Floyd Mann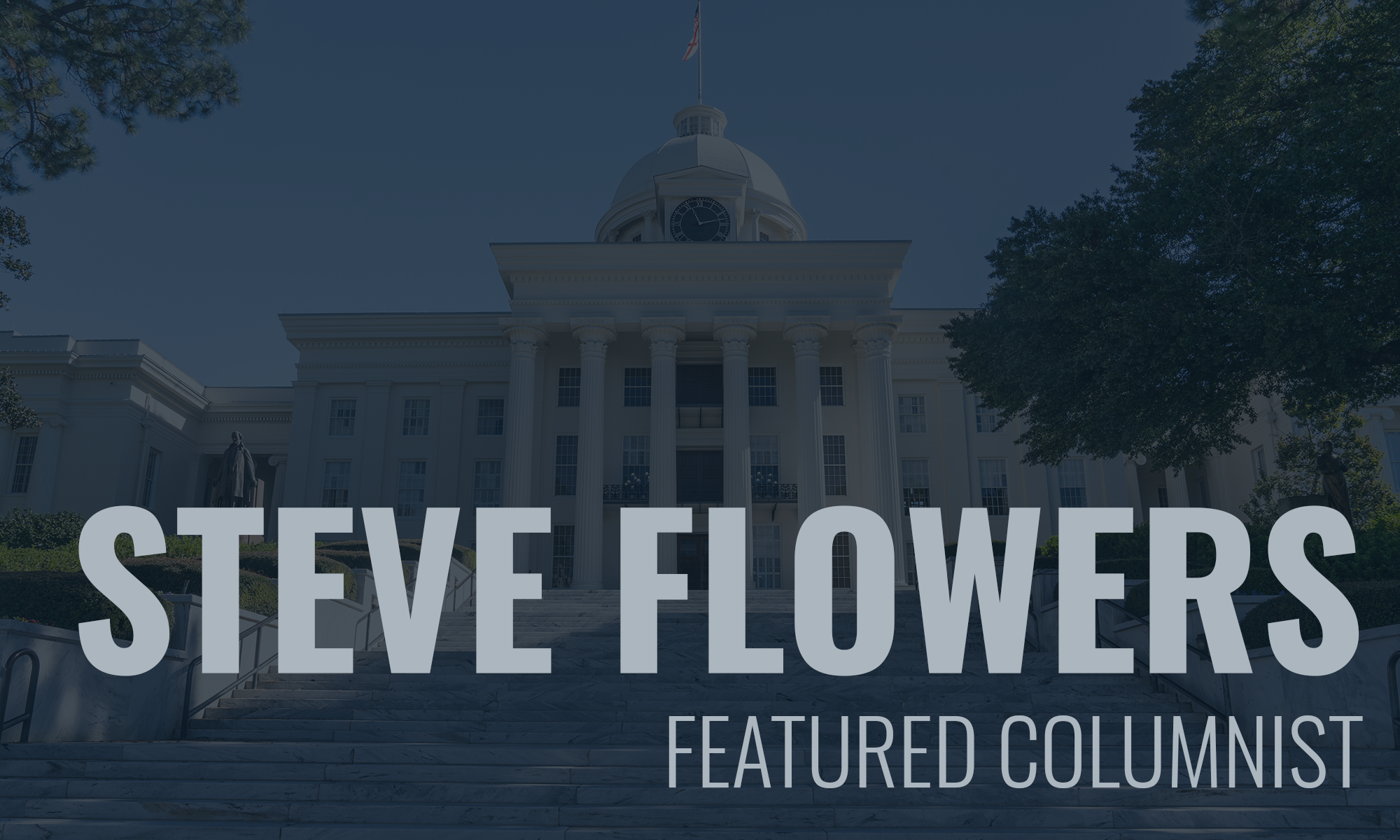 One of the legendary figures in Alabama political lore is Col. Floyd Mann.
Mann was public safety director for two governors. His lifetime friend, John Patterson, made him his public safety director while he was governor, 1958-1962 and Gov. Albert Brewer chose Mann to be his director while he was governor, 1968-1970.
The public safety director in those days was referred to as the head of the state troopers. It was during the Patterson administration that Mann made his mark in Alabama history.
The hot winds of segregation began to blow after the Brown v. Board of Education decision in 1954. They had reached a crescendo inferno in the Heart of Dixie by 1958.
There were buses of freedom riders who bravely traveled to Alabama and other Deep South states advocating for integration in the state and region.
They first arrived in Anniston and were met by a horde of Calhoun County Kluxers and would have been beaten to death if they had not hurriedly escaped before even departing their bus. The state troopers and every police system in the state were alerted that the Freedom Riders narrowly avoided death and that their bus was headed to Montgomery and that they needed protection.
Not surprisingly, Patterson and all the white law enforcement communities ignored the plea for help and security.
When the Freedom Riders arrived at the old Greyhound Bus Station behind the Federal Court House in Montgomery, they were met and surrounded by 50 to 75 white citizens who had baseball bats ready to welcome the Freedom Riders to the Cradle of the Confederacy. There was not one Montgomery policeman anywhere in sight.
Mann got word of the scenario. He immediately jumped into the head of public safety trooper car and drove 90 miles an hour down Dexter Avenue with his siren blaring. He wheeled into the parking lot and pulled his revolver out of his gun belt and placed it into the temple of the biggest, meanest, slicked backed, undershirted, baseball bat holder who was waiting at the door of the bus for the Freedom Riders. He said, "I'll give ya folks five minutes to all clear out of here, or I'll start shooting with this fellow and we will take names later for families." Mann saved about a dozen Freedom Riders lives that day. They decided to not even exit their bus and to get the hell out of Alabama.
Let me share a great story that Mann personally shared with me.
Colonel Mann was destined to be a legendary lawman. He became chief of police of Opelika at an amazingly young age. Opelika is not a small town, and he was only 30. One day, one of his officers approached him and said, "Chief, we've got a problem you need to know about." He continued, "You know officer 'Big Un?' About midnight every Saturday night, he comes into the station with some little scrawny hobo he has arrested down at the depot. They are always badly beaten up. Big Un weighs about 285 pounds, and I just don't believe these hobos are fool enough to give him any resistance. Big Un is beating these folks up for the fun of it."
Mann agreed that if that was happening, he would handle it. The following Saturday night about 30 minutes before the freight train was due in, Mann drove down near the railroad station, parked his car some distance away and then hid in the shadows. Sure enough, minutes before the train was to arrive, a police car pulled up and out stepped Big Un with his billy club in his hand.
When the train came to a stop, Big Un began walking alongside the freight cars, sliding the doors open looking for hobos. He opened a door and lying right in front of him was a man. Big Un slapped him across the head and ordered him out of the car. The hobo turned ever so slowly, and as he did, he laid the barrel of a pistol between the eyes of Big Un. The policeman froze in terror.
"Mr. Policeman," the hobo said slowly. "I've got a momma in heaven, a papa in hell and a sick sister in Columbus, Georgia. I aim to see one of them tonight."
Big Un barely got the words out of his mouth and responded as he retreated, "You tell your sister I hope she gets to feeling better."
See you next week.
Steve Flowers is Alabama's leading political columnist. His weekly column appears in over 60 Alabama newspapers. He served 16 years in the state legislature. Steve may be reached at www.steveflowers.us.
Opinion | The emperor has no votes
The outcry of illegalities over the recent election is simply the latest example of just how far they'll go.
Two-and-32. That's the record of the super-fantastic "strike team" of "elite" attorneys representing the Donald Trump campaign in various lawsuits around the country that contest the outcome of the U.S. presidential election.
For a refresher: Joe Biden won that free and fair election in a landslide and will be the next president of the United States. The end.
In case after case after case, despite what the president has tweeted and despite what enablers and spineless politicians have helped him push, the Trump elite attorney strike team has failed to offer even the slightest bit of proof of the grand fraud that Trump has repeatedly claimed on Twitter or that his "dye hard" personal attorney, Rudy Giuliani, has screeched about during insane, "Veep"-like press conferences. (Have you ever witnessed a stranger, more disturbing image than that of "America's mayor," wild eyed and ranting, with his cheap hair dye running down his face as if his ears were bleeding?)
In fact, in the overwhelming majority of the cases filed by strike team Trump, the team has been forced to admit to judges that they have no evidence of fraud or that they're not able to claim fraud.
It's pathetic that we're still doing this — that the transition to a new administration is being held up by this band of grifters looking to squeeze one last drop of donations from the marks who have already forked over so much to this long-running American con.
That's all this is.
The entire Trump presidency has been exactly this — a con game to enrich him and his closest business partners. To that end, it has been highly successful.
It has also been successful in turning seemingly rational people into googly-eyed yes men willing to sully themselves for a taste of the political fortune or fame that comes with being near the presidency.
It is, to be honest, shocking the ease with which so many in the highest offices of our federal and state government have been convinced to denounce reality and make fools of themselves to ensure they either benefit from being in the cult's favor or at least not being a target of the cult.
The outcry of illegalities over the recent election is simply the latest and most horrific example of just how far they're willing to go and how little of America they truly hold sacred.
Alabama's Secretary of State John Merrill, for example, has given media interviews in which he willingly passed along wild, long debunked conspiracy theories of Biden getting thousands of votes at once, and how there's no explanation for it. And yet, there was an explanation — one that had been given over and over and over.
Alabama congressman Mo Brooks, a man who so frequently buys into rightwing conspiracies that he almost certainly has purchased an extended warranty for all of his cars, sent a bat-guano insane letter to a constituent this week in which he laid out how "socialist Democrats" were able to "steal" the election through massive fraud and how Republicans in Congress can steal it back.
One of the means by which this election was stolen, according to Brooks, was by excluding Republican poll watchers. None were excluded. And the strike team has now dropped that line of attack altogether.
Brooks and Merrill aren't alone, however. Up and down the line, Alabama GOP officials and the media mouthpieces they pay to amplify their idiotic ideas have gone full in on this idea of fraud, even when other Republicans — like that poor secretary of state in Georgia — were trying desperately to tell them it wasn't real.
Honestly, it's like Hans Christian Andersen's "The Emperor's New Clothes" is being played out in real life, right in front of us. Only, the swindlers became the emperor.
Trump and his minions continue to walk around stark naked while insisting that he has on the most beautiful, perfect clothing in the whole world. And there's this one group of people who are buying it. And then there's this whole other group who know full well that this guy is buck naked but they're too afraid of alienating the first group, even if it means undermining the cornerstone of American democracy.
In the meantime, the swindlers just keep sending out fundraiser emails. Because, again, that's all this is.
Look at the frivolous lawsuits and how thoroughly Trump's strike team has been embarrassed in every courtroom so far. This isn't about winning or about massive fraud or about correcting problems in the election system. It's about money. Pure and simple.
Finally, late Thursday, two influential Republicans, Sens. Mitt Romney and Ben Sasse, said what we all know.
Sasse said the lawyers have "refused to actually allege grand fraud." He was also critical of the strike team's tactics.
Romney said Trump was trying to "subvert the will of the people." And he said he couldn't imagine "a worse, more undemocratic action by a sitting American president."
Hopefully, that will open the floodgates for a river of sanity and basic common sense. Because the longer this goes on, the more likely it is something catastrophic takes place.
It's not too late yet for the president to put some clothes on.