League of the South member sentenced to prison for Charlottesville beating
A Florida man connected to the Alabama-based white supremacist group the League of the South was sentenced to more than two years in prison Tuesday for beating a black man during the 2017 "Unite the Right" rally in Charlottesville. 
Tyler Watkins Davis, 51, is to serve two years and one month for hitting DeAndre Harris with a stick, which tore his scalp and required eight staples. 
Davis is the fourth white supremacist convicted for the beating, which was captured on a widely seen video. 
"This is one of the most disturbing and saddest videos I've seen in my entire life," Charlottesville Circuit Court Judge Richard E. Moore said when sentencing Davis, according to The Washington Post. 
Jacob Goodwin of Arkansas was sentenced to eight years for kicking Harris,  Alex Michael Ramos of Georgia received six years and Daniel Borden of Ohio is to serve nearly four years.
Two other white men who took part in the beating and photographed while in Charlottesville haven't yet been identified. The Charlottesville Police Department is working to identify them, however. 
"I know he suffered," Davis said before being sentenced, according to The Washington Post.  "I regret ever coming to Charlottesville and I regret my actions in the parking garage. I was . . . raging, barely functioning . . . hated life."
Davis told the judge that he is no longer part of the League of the South, doesn't communicate with anyone in the group and erased all contact information for its members, according to The Post. 
Davis said while in jail awaiting his trial he talked with other inmates, many of them minorities and people with different political perspectives. 
"This enabled my humanization process," Davis said. "I realized that we are not all that different."
Moments after Davis struck Harris in that parking garage neo-Nazi James Fields Jr. drove his Dodge Challenger into a crowd of anti-racist protesters killing 32-year-old Heather Heyer and injuring many more. Fields was sentenced to multiple life terms. 
Davis was a charter member of the "DB Coleman chapter of the Florida League of the South" based in Middleburg, Florida, according to the Southern Poverty Law Center. 
Despite having been banned from Twitter, The League of the South's still active account on Aug. 12, the two year anniversary of the Charlottesville rally, tweeted a photograph of league members marching down a Charlottesville street with the words "While the world watched, we acted." written across the image. 
A federal civil lawsuit in Virginia filed by 10 victims of the Unite the Right rally names 25 Defendants, including the League of the South and its founder and leader, Michael Hill, and the league's Florida chapter leader Michael Tubbs.
Alabama parole officers seize firearms, ammunition and drugs in Enterprise
The seized evidence will be presented to a grand jury for further action and to authorities for potential federal charges.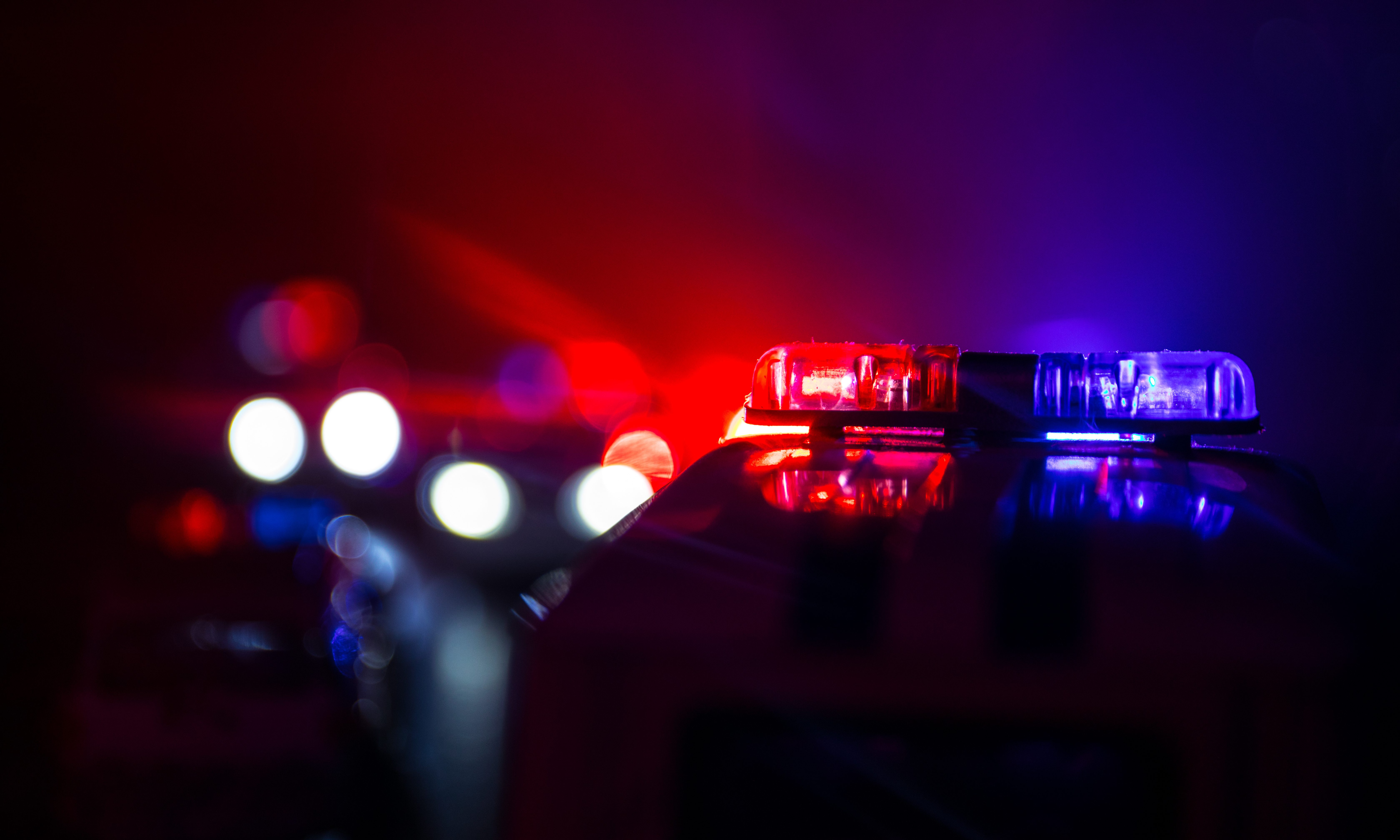 Officers of the Alabama Bureau of Pardons and Paroles on Wednesday seized two semiautomatic weapons, ammunition and drugs from a convicted armed robber in an operation in Enterprise. One of the seized weapons was stolen.
Alabama Bureau of Pardons and Paroles director Charlie Graddick praised officers Jared McPhaul and Troy Staley for their work.
"The first job every day of our officers is to protect public safety," Graddick said. "These officers stopped a parolee with a violent history from potentially using illegal weapons to harm someone. We are all grateful for their hard work and dedication."
The officers arrested parolee Jay Gatewood on a parole violation. Gatewood is out on parole after serving prison time for first-degree robbery and child abuse. Evidence of a possible parole violation was found after a search of Gatewood's car.
The seized evidence will be presented to a grand jury for further action and to authorities for potential federal charges.
Parolees are required to report to parole officers periodically. Gatewood had failed to report for the month of October so McPhaul directed him to come to the Enterprise office to report. The officers had received a tip that Gatewood might be engaging in illegal activities.
When Gatewood arrived, the officers, acting on the tip, asked if there was anything improper in his vehicle. On questioning, Gatewood admitted to the officers that there was a gun in his car.
McPhaul and Staley then searched the vehicle and found two 9 mm semiautomatic handguns. They also found three ammunition magazines, two of which were fully loaded, and a jar of marijuana with a digital scale.
The parole officers turned the evidence over to the Enterprise Police Department. McPhaul said that one of the guns had been reported stolen.
On March 17, 2008, Gatewood was sentenced to 25 years in prison for the armed robbery of a Dothan law office. He received three additional years for a child abuse conviction.
After serving just eight years of his sentence with the Alabama Department of Corrections, Gatewood was paroled in 2016. This was before Graddick was appointed the director of Pardons and Paroles. Gatewood has been supervised by parole officers since his release from prison.
For a convicted criminal to be in possession of firearms is a federal offense. That as well as the possession of illegal drugs and stolen property are all parole violations.
Gatewood, who has been jailed for the alleged parole violations, could potentially have his parole revoked for any one or more of these offenses. That will be determined in a future hearing.
Gatewood could potentially face new charges in the federal system for the gun charge. The stolen property and the marijuana could also be prosecuted in the state court system.
The possession of the digital scale is an indication that the marijuana was for other than personal use.
Depending on the amount of marijuana in the jar and any other evidence presented to the grand jury, Gatewood could potentially face a felony drug charge.