Jones camp says Byrne got Jones' stance wrong on Kavanaugh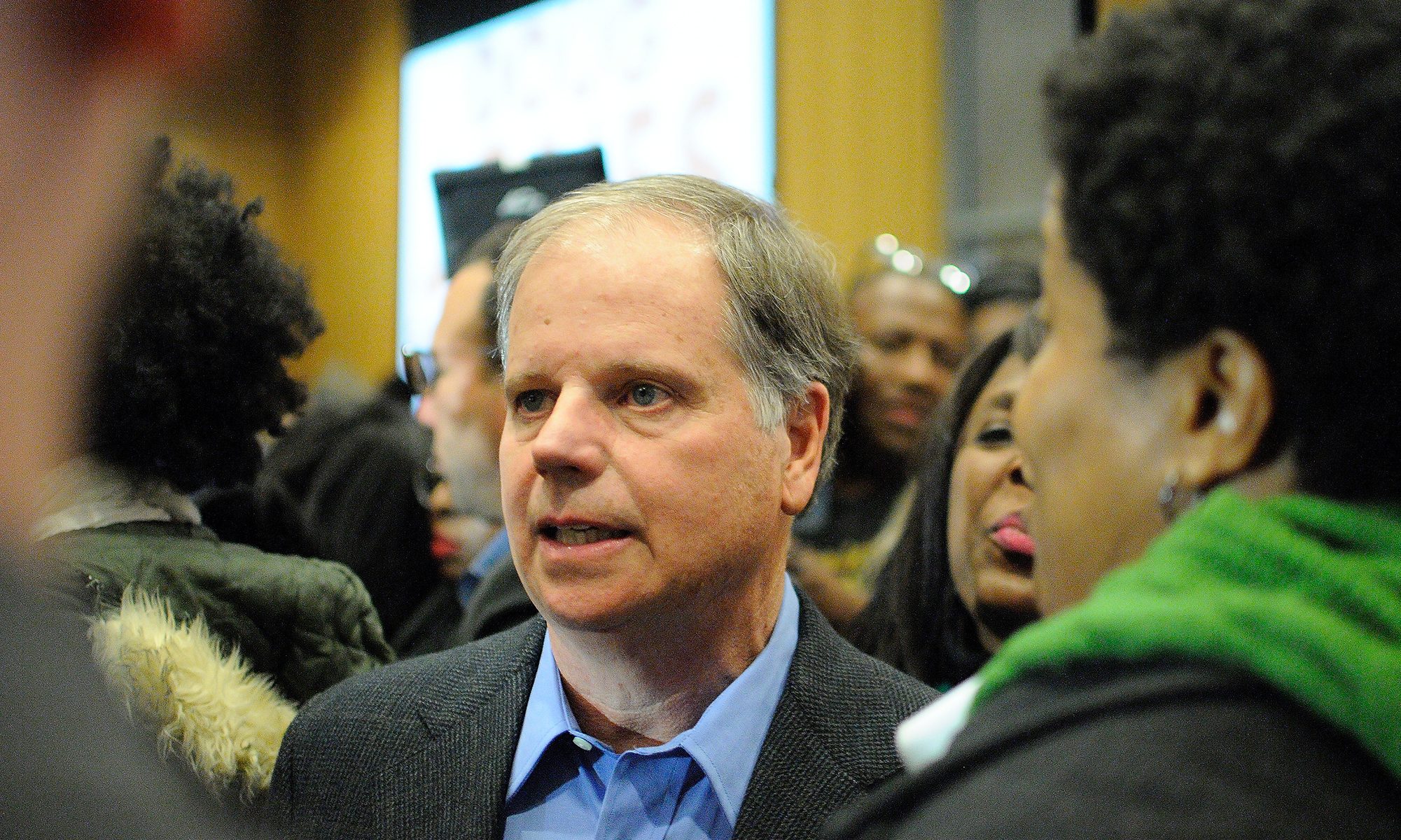 Congressman Bradley Byrne, R-Montrose, released statements last week on social media blasting U.S. Sen. Doug Jones as being in agreement with Congresswoman Ilhan Omar and and "The Squad" on impeaching embattled Supreme Court Justice Brett Kavanaugh. A spokesperson for the Jones camp has since contacted the Alabama Political Reporter and stated that Senator Jones "does NOT support impeaching Kavanaugh."
The spokesperson said in an email, "Senator Jones has explicitly stated that he does NOT support impeaching Kavanaugh."
The Jones campaign spokesperson referenced an interview of Jones by MSNBC political reporter Hallie Jackson. When Jones was asked if he supports opening an impeachment process against Kavanaugh, Jones walked back his previous statement that Kavanaugh could be impeached if he lied to the Senate.
"No, when I made the initial comment, it was right after a report came out and now the 'Times' has walked back on that. I don't think you move forward on any allegation on which the victim can't remember anything and is reluctant to talk," Jones said. "No, I'm not calling for one now against Justice Kavanaugh. I think we are beyond that and I don't think that what I saw in the 'Times' with their retraction doesn't merit that."
The spokesperson for the Jones camp told APR, "Byrne actually got the Senator's stance wrong. Just because Bradley Byrne is sending out statements in his social media or press outreach doesn't make them true."
"In this instance, Senator Jones is not in line with 'Omar and The Squad,'" the spokesperson said. "While it's true that if an investigation occurs and if it finds that Kavanaugh lied it COULD open him up to impeachment, in the interview Sen. Jones did not state that he supports that action."
While Sen. Jones is not in favor of opening up an impeachment investigation against Kavanaugh, he is still disturbed about the process in which Brett Kavanaugh was confirmed in 2018.
"I think the bigger issue is not having to do with Brett Kavanaugh himself and I don't think we should spend the time or the effort to try to move in that direction what I am concerned about is this process," Jones stated. "We set a precedent last year with a flawed process from the very beginning. We didn't have the documents. We didn't have time to review the documents that we did have, and then all of a sudden, the FBI and the White House just refused to do a full and fair investigation. So it was inevitable that you were going to see things like this. I'm more concerned about the process than anything else and the fact that you've now got the Justice Department, as I understand it from reports, giving big awards to people in the Justice Department who worked on this and I'm really disturbed by that."
Jones defeated former Alabama Supreme Court Chief Justice Roy Moore (R) in a tightly contest special election for U.S. Senate in 2017.
Hallie Jackson asked Jones if he could win a rematch with Roy Moore again?
"I'm not sure Roy Moore will be the nominee," Jones said. "We'll see how it goes. Look, Hallie, they're going to have a very divisive primary. When I announced my candidacy the other day, we talked about one Alabama for everyone and immediately those running started talking about Doug Jones is just not one of us, already dividing between us and them. So, I'm going to let them fight that out and we'll see. We're going to continue to do what we can to represent all the people of Alabama as best we can."
In addition to Bradley Byrne and Roy Moore; Secretary of State John Merrill, businessman Stanley Adair, Coach Tommy Tuberville, and State Representative Arnold Mooney are all running for the GOP nomination in the March 3 primary.
This is the original APR report:
Byrne: Jones in line with Omar, The Squad on impeaching Kavanaugh
Coalition of attorneys general file opposition to Alabama attempt to ban curbside voting
The AGs argue that Alabama's suggestion to the courts that curbside voting invites fraud is "unfounded."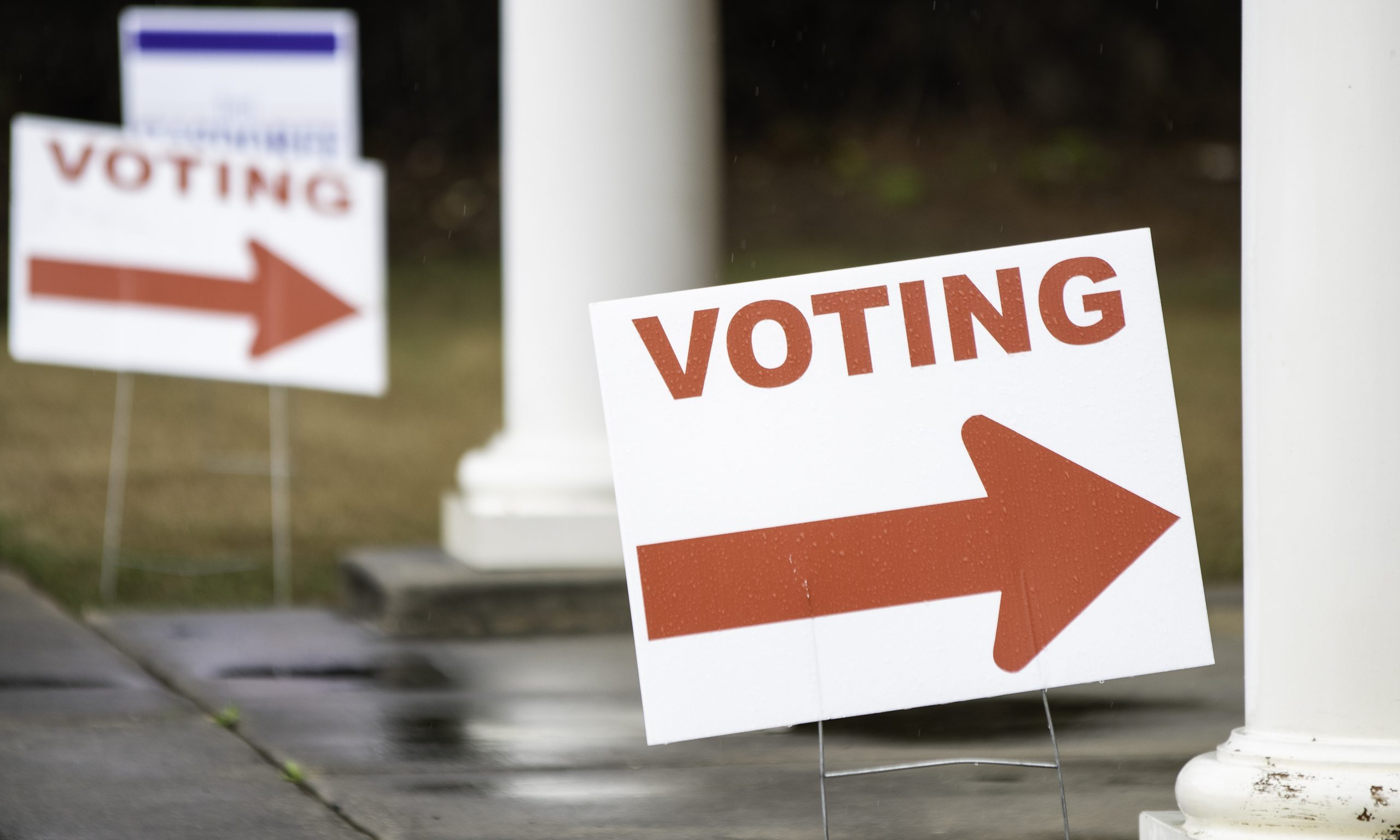 A coalition of 17 state attorneys general have filed an opposition to Alabama's attempt to get the U.S. Supreme Court to ban curbside voting. 
In a friend-of-the-court brief, led by District of Columbia Attorney General Karl Racine, the attorneys general argue to that curbside voting is safer for those at greatest risk from COVID-19, and that a ban on the practice would disproportionately impact the elderly, the disabled and Black Alabamians.
They also argue that Alabama's suggestion to the courts that curbside voting invites fraud is "unfounded." 
"The Presidential Advisory Commission on Election Integrity, established by President Trump following the 2016 election, 'uncovered no evidence to support claims of widespread voter fraud,'" the brief states, adding that there is no evidence that curbside voting in the many states that allow it invites fraud. 
"The practice is longstanding and widespread—as noted, more than half of states have historically offered curbside voting in some form," the brief continues. 
Alabama Attorney General Steve Marshall on Oct. 13 said the state will appeal to the U.S. Supreme Court a federal appeals court ruling allowing curbside voting in the Nov. 3 election. 
A panel of federal appeals court judges on Oct. 13 reversed parts of U.S. District Judge Abdul Kallon's Sept. 30 ordered ruling regarding absentee voting in the upcoming Nov. 3 elections, but the judges let the previous ruling allowing curbside voting to stand. 
The lawsuit, filed by the NAACP Legal Defense and Educational Fund, Southern Poverty Law Center, American Civil Liberties Union, ACLU of Alabama and Alabama Disabilities Advocacy Program, was brought on behalf of several Alabamians with underlying medical conditions. 
"Curbside voting is a longstanding, secure voting option that local jurisdictions have made available to protect the health of vulnerable voters, including elderly, disabled, and voters with underlying health issues," Racine said in a statement. "Curbside voting minimizes the risk to persons who are particularly susceptible to COVID-19, and local jurisdictions should be able to offer this common-sense accommodation to voters. State Attorneys General will keep fighting to ensure that voters can safely make their voices heard at the ballot box this November."
The brief filed by the coalition of state attorneys general comes as the number of COVID-19 hospitalizations across Alabama has been ticking upward.
Racine is joined in the brief by attorneys general from California, Connecticut, Delaware, Hawaii, Illinois, Maryland, Michigan, Minnesota, Nevada, New Mexico, New York, Oregon, Rhode Island, Vermont, Virginia and Washington.