Greg Shaw announces re-election campaign for Supreme Court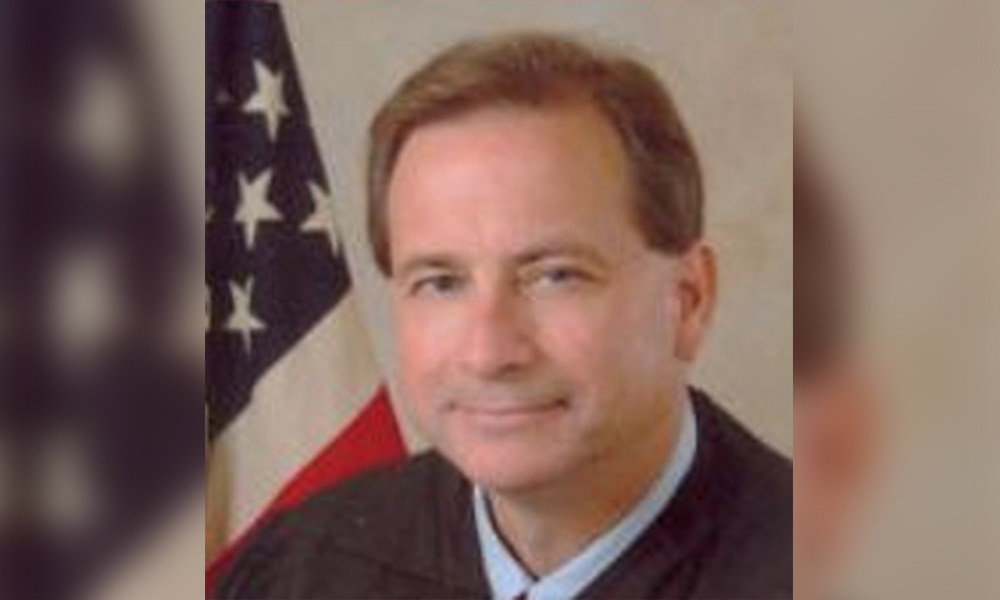 Friday, Alabama Supreme Court Justice Greg Shaw (R) announced that he will file to run for re-election to his seat on the Court when the Alabama Republican Party opens candidate qualifying on Tuesday.
Judge Shaw is the Republican incumbent Justice. Justice Shaw was first elected to the Supreme Court in 2008 after serving on the Alabama Court of Criminal Appeals since January of 2001 and serving as Chief Judge of the Alabama Court of the Judiciary. Shaw was re-elected without opposition in 2014.
"Serving the people of Alabama on the Supreme Court has been a tremendous honor that comes with even greater responsibility," said Justice Shaw. "I will once again ask the voters to place their trust in me to serve with integrity, impartiality and always place the law over politics."
Shaw served as senior staff attorney for Justice James Gorman Houston, Jr. for 15 years before his election to Alabama Court of Criminal Appeals in 2000.
Greg Shaw grew up in Birmingham, where he graduated from Banks High School. Shaw has a bachelor's degree from Auburn University and a law degree from Samford University's Cumberland School of Law. Justice Shaw also has a Master's degree in judicial process from the University of Virginia.
He is married to S. Samantha "Sam" Shaw. They have two sons, who are both engineers. The Shaws are members of Auburn United Methodist Church
Mrs. Shaw was elected Alabama's State Auditor in 2006 and reelected in 2010.
State Senate Judiciary Chairman Cam Ward (R-Alabaster) has also announced his intent to run for this position on Alabama's highest court so there will be a contested Republican primary on March 3.
"Justice Shaw would prefer to focus on the law rather than politics but the beautiful thing about our country is anyone can choose to run," said campaign spokesman Josh Cooper in a statement. "We trust the voters will thoroughly evaluate the candidates and select the most qualified to serve on the state's highest court."
Justice Shaw is an Honorary Master of the Bench of the Hugh Maddox Inn of Court in Montgomery and has served on the Alabama State Bar's Committee on Archives and History.
FarmPAC endorses congressional candidate Barry Moore
"I'm pleased that FarmPAC has seen fit to endorse me in this election," Moore said.
Republican congressional candidate Barry Moore thanked the Alabama Farmers Federation political action committee, FarmPAC, for endorsing Moore in next week's 2nd Congressional District general election race.
"I've always been proud of the fact that I grew up on a farm," Moore said. "Farm life teaches you to respect God's good earth and everything in it. It taught me the value of hard work, and that not everything, like the weather, will always go the way you want it to no matter what you do or how hard you work. That's something I think a lot of people these days could do with learning."
"I'm pleased that FarmPAC has seen fit to endorse me in this election," Moore said. "I'll continue to be a strong supporter of our farmers and all the businesses that support and rely on them, just like I've always been. District 2 is an agricultural district first and foremost, and we can't forget that."
"I look forward to working in the next Congress to support Alabama's farmers and agribusiness by making it easier for them to access new markets and new technologies," Moore added. "We also need to make sure they aren't weighed down by excessive regulations and have the backing they need from Washington to compete globally. I have every confidence that, given a chance, Alabama's farmers can compete with anyone, anywhere. My job in Congress will be to make sure they have that chance."
A full list of FarmPAC's endorsements is available here. FarmPAC previously endorsed Dothan businessman Jeff Coleman in the Republican primary, but he was bested by Moore in a Republican primary runoff.
Moore faces Democratic nominee Phyllis Harvey-Hall for the open seat.
Moore is a veteran, small businessman, husband, and father of four from Enterprise. Moore and his wife, Heather, own a waste management business in Enterprise. Moore was elected to the Alabama House of Representatives in 2010 and re-elected in 2014.
Incumbent Congresswoman Martha Roby, R-Alabama, is retiring from Congress after five terms.