Byrne says Schiff has "totally tainted the investigation"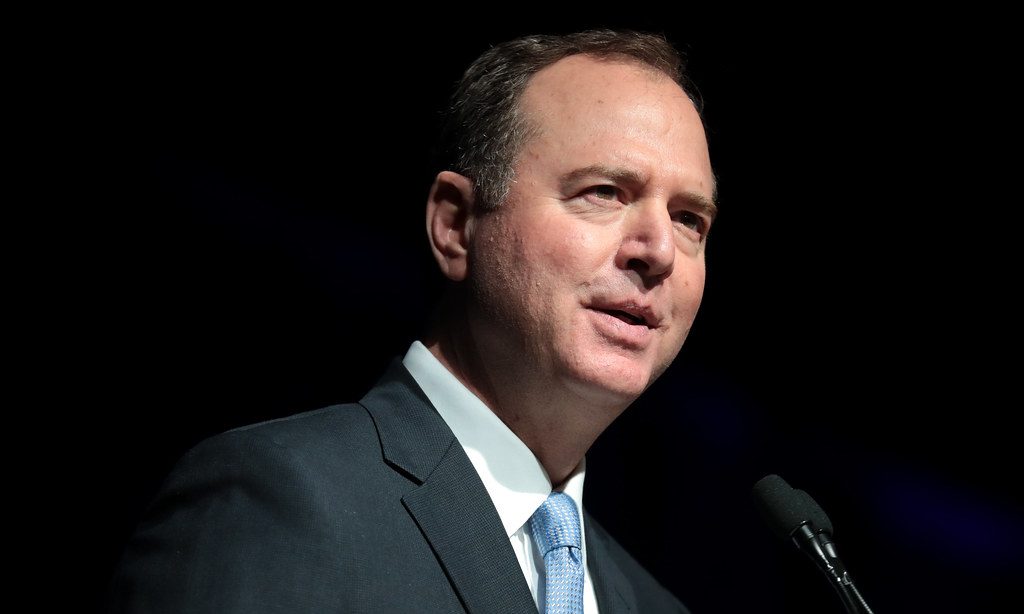 Republicans have been highly critical of the way that the impeachment inquiry is being handled by the Democratic-controlled House leadership. They have been especially critical of House Intelligence Committee Chairman Adam Schiff, D-California.
Last week, Congressman Bradley Byrne, R-Montrose, signed to support a resolution to censure Schiff.
Byrne is an attorney with decades of courtroom experience prior to his service in the U.S. House of Representatives.
The Alabama Political Reporter asked Byrne if Schiff's conduct and alleged recruitment of the "Whistleblower" has hopelessly tainted anything coming out of these hearings?
"I think so," Byrne told APR. "Adam Schiff trying to mischaracterize what was in that transcript and he or his staff meeting with the whistleblower before that complaint was followed, and the depositions last week has totally tainted the investigation and he was supposed to be an improvement over Jerry Nadler (House Judiciary Committee Chairman from New York)."
APR caught up with Byrne at a breakfast campaign stop at the Woodcraft Café in Wetumpka on Tuesday.
Byrne was asked by his Elmore County supporters on whether or not President Donald J. Trump (R) will be impeached by the House of Representatives or not.
"I cannot tell you what is going to happen," Byrne said. "What I can tell you is that President Trump is not going to be removed from off office."
Byrne said that the impeachment was a "distraction" that is keeping Congress from getting anything done.
"I think the President is right to focus on a national infrastructure plan," Byrne said. "I support what the President is doing on infrastructure. We got off to a good start and then got off on this impeachment thing."
"DNC Playbook: Impeach President Trump because they're losing," Byrne said on social media. "It's as simple as that, the Dems no longer care about working on behalf of the American people – only pushing their Socialist agenda. This impeachment scandal will mark a disappointing chapter in America's history."
Byrne is running for the U.S, Senate seat currently held by Doug Jones (D).
Tuesday House Republican Leader Kevin McCarthy (R-California) called the impeachment process a "sham" in a statement to the press.
"House Democrats have wanted to undo the results of the 2016 election for three years, and now they're rushing a sham impeachment process," Minority Leader McCarthy wrote. "President Trump is right to call out this rushed process because Democrats refuse to protect the transparency and basic fairness that have been integral to previous impeachment proceedings."
Speaker of the House Nancy Pelosi (D-California) did not bring the resolution to begin an impeachment inquiry to the floor of the House. Instead Pelosi spoke the impeachment inquiry into existence on her authority, a break from how the House has historically handled impeachments.
"I recently wrote to Speaker Pelosi, imploring that if Democrats are truly going to impeach a duly-elected President, he should be able to defend himself," McCarthy added. "The minority deserves the same rights as afforded to them in the Nixon and Clinton proceedings, and that the American people deserve to see their representative's vote on impeachment."
"Sadly, it's the American people who are hurt the most by this erratic, unfair impeachment because Democrats are more interested in tearing down this president than they are in building up this nation," McCarthy concluded.
Byrne is one of six Republicans who are running for Senate next year.
State Representative Arnold Mooney, businessman Stanley Adair, and Secretary of State John H. Merrill all qualified on Tuesday. Former Auburn head football coach Tommy Tuberville will qualify on Wednesday. Former Chief Justice Roy Moore is also an announced candidate for Senate.
The Republican primary will be on March 3.
Print this piece
Opponents accuse Tuberville of supporting amnesty for undocumented immigrants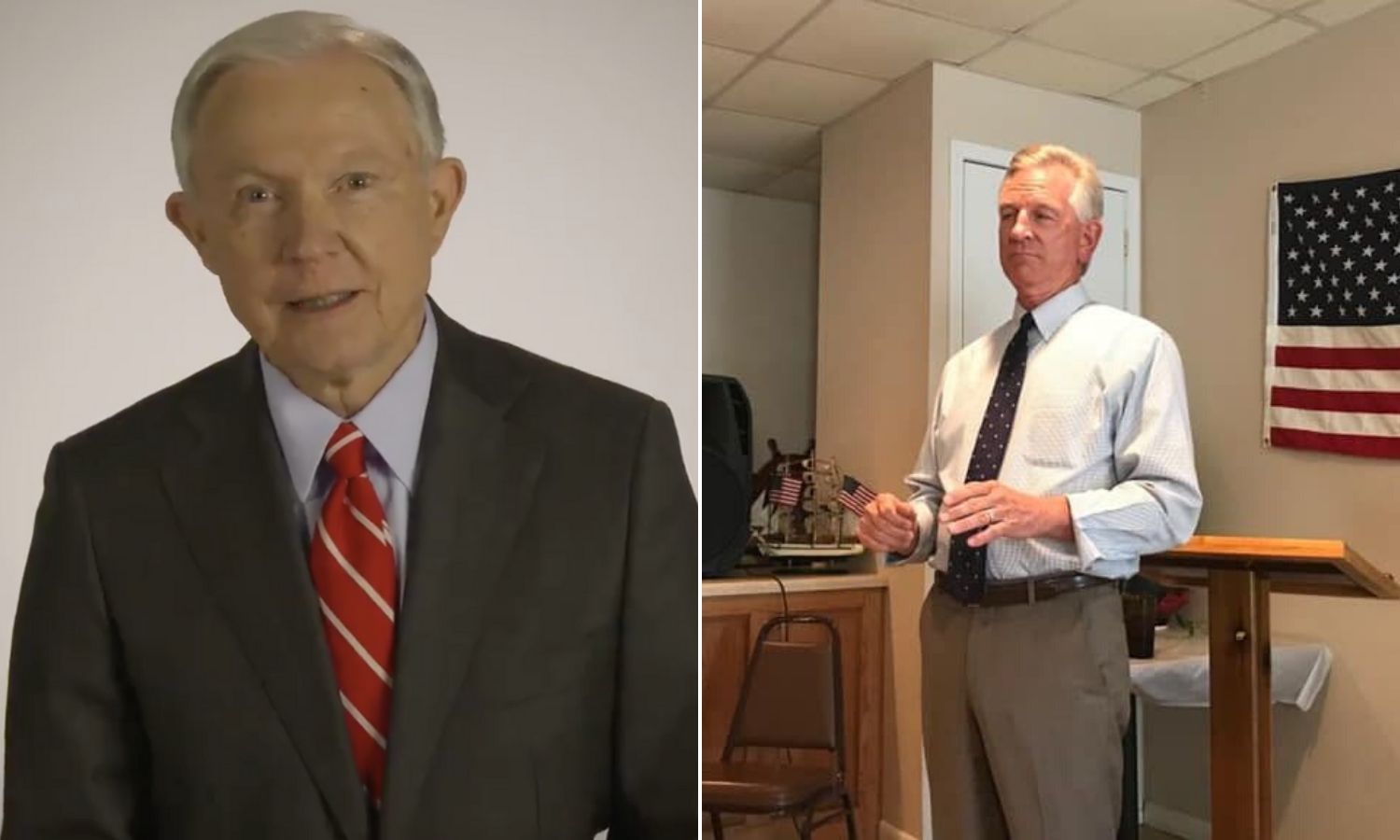 The Senate campaign is heating up as the top three candidates are all going negative. Former Auburn head football coach Tommy Tuberville has attacked Congressman Bradley Byrne (R-Montrose) and former Attorney General and Senator Jeff Sessions of being career politicians. Both Byrne and Tuberville have attacked Sessions for not having adequately served President Donald J. Trump (R) while Attorney General. Byrne has even attacked Tuberville's coaching abilities. The latest attacks on Tuberville accuse him of supporting amnesty for illegal aliens. Sessions even accused Tuberville of being a "tourist."
Wednesday, Sessions announced a new television ad called "Tuberville for Amnesty."
Byrne and Tuberville point to an August speech by Coach Tuberville when he said: "There are people coming across the border that need jobs… and we want them to come over here… Let em' come in and become citizens like we all became citizens."
The Tuberville campaign called the attack "fake news" on Twitter.
Sessions' campaign manager Jon Jones said, "Tuberville is claiming that his own words are 'fake news.' All of them? Tommy Tuberville needs to read the transcript. It is clear that Tuberville supports immigration amnesty, and he is attempting to trick Alabama voters to believe otherwise. In contrast, Jeff Sessions has done more than just say he wants to fix the border – he has already worked alongside President Trump to stop illegal immigration."
The new Sessions ad reads: "Tuberville is trying to trick you, hiding his support for immigration amnesty." Then plays an audio clip of the Tuberville comment from August
Tuesday, Byrne told reporters in Trussville: "I can tell you right now this issue about Tommy Tuberville's position on amnesty is a key issue. And so we're going to keep telling people about his position on that and let him explain why he doesn't think that's amnesty."
"Let em' come in and become citizens like we all became citizens," Tuberville is quoted in the ad.
Tuberville has denied supporting amnesty and says that he supports President Trump's immigration agenda.
The Sessions ad further charges: "And Tuberville's not even from Alabama, he's a tourist here. He lives, pays taxes and even votes in Florida."
On Tuesday, the Tuberville campaign responded with an attack ad of their own.
"The career politicians are desperate to hang on to their paychecks and power, so they have started airing negative ads full of false attacks and baseless distortions," Tuberville said. "Our new commercial allows us to respond with some hard truths about which candidate wants to drain the D.C. swamp and is tough enough to actually help President Trump get the job done."
The Tuberville ad has Byrne with former Secretary Hillary Clinton and Sessions with Congressman Adam Schiff (D-California) who led the impeachment effort against President Trump. The ad even connects Sessions and Byrne with Sen. Mitt Romney (the only Republican in either House of Congress who found that the President did anything wrong.)
State Representative Arnold Mooney, former Chief Justice Roy Moore, Ruth Page Nelson, and businessman Stanley Adair are also running for the Republican nomination for the Senate seat currently held by Doug Jones (D).
The Republican primary is March 3.
Print this piece