Ivey appoints Taylor Hicks to board of Alabama Music Hall of Fame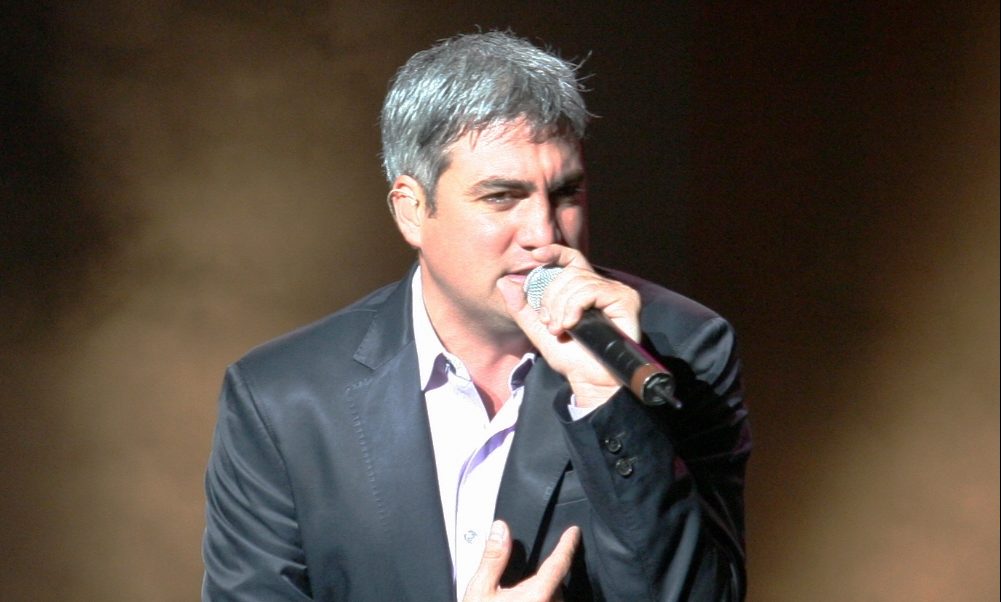 Alabama Gov. Kay Ivey on Monday appointed former American Idol winner Taylor Hicks to the board of the Alabama Music Hall of Fame.
"I have no doubt that Taylor will do a great job as a board member of the Alabama Music Hall of Fame," Ivey said in a statement. "As a successful musician, he has always represented the state of Alabama well. I know he will continue to make his home state proud."
"As I have always said, the people of Alabama will let you know if you can do three things: cook, sing, or throw a football," Hicks said in a statement. "I am honored to have been invited to join the Alabama Music Hall of Fame Board and look forward to the work that we will do together to recognize and honor our state's rich musical history."
The Board selects who will be inducted into the Music Hall of Fame among other duties.
The 12,500 foot Alabama Music Hall of Fame building is in Tuscumbia.
Hicks, age 43, became nationally famous when he won the American Idol competition. He performs an eclectic mix of country, rock, and soul music and has appeared in a number of musical and theatrical performances and roles across both Alabama and the country including runs in Los Vegas and the Grand Ole Opry. Hicks, a Hoover native, currently lives in Nashville.
"I was thrilled when I heard that Taylor had accepted an appointment to the Alabama Music Hall of Fame Board," Perry O. Hooper Jr. said in a statement. "Many people in his position would not be willing to take the time necessary to serve on the board. He is a Super Star but more importantly, he will inspire young Alabama artist to work towards fulfilling their dreams of becoming a Super Star too! I have met him on several occasions and I know that he loves Alabama as much as he loves music. I would also like thank Lynn Robinson for her dedicated years of service on the board as she rotates off. Without her service the Alabama Music Hall of Fame would not be what it is today."
Hooper is a former State Representative, holds a seat on the Trump National Finance Committee, is a Hicks fan, and is an Alabama Music Hall of Fame Board member.
Since "American Idol's" record-breaking season five finale, Hicks has gone on to achieve RIAA-certified Platinum status, win a GRAMMY® and secure a prestigious Las Vegas residency. Hicks' theatrical and television roles include touring as Teen Angel in the popular Broadway musical "Grease," starring as Charlie Anderson in the Serenbe Playhouse production of "Shenandoah." Hicks has made guest appearances on "Law & Order: SVU" and hosted the INSP series "State Plate."
As host of "State Plate," Hicks takes viewers on culinary and cultural experiences throughout the country. During the show's Alabama episode, the singer-songwriter stopped by the restaurant he owns in his hometown, SAW's Juke Joint, which was crowned one of the "25 Best Barbecue Spots in America" by Men's Journal. Hicks also regularly returns to Birmingham to perform for sold-out crowds at the historic Lyric Theatre.
Hicks is set to release his highly-anticipated, third album next year. The deeply personal, roots-inspired collection was recorded at Zac Brown's Southern Ground studio in Nashville with contributions from GRAMMY®-winning musician Keb' Mo as well as Robert Randolph.
The album is produced by Hicks along with GRAMMY®-winning guitarist Bryan Sutton, the project will bring Hicks back on the road for extensive touring.
(Original reporting by the Alabama Media Group contributed to this report.)
Print this piece
Alabama House Minority Leader Anthony Daniels endorses Mike Bloomberg for president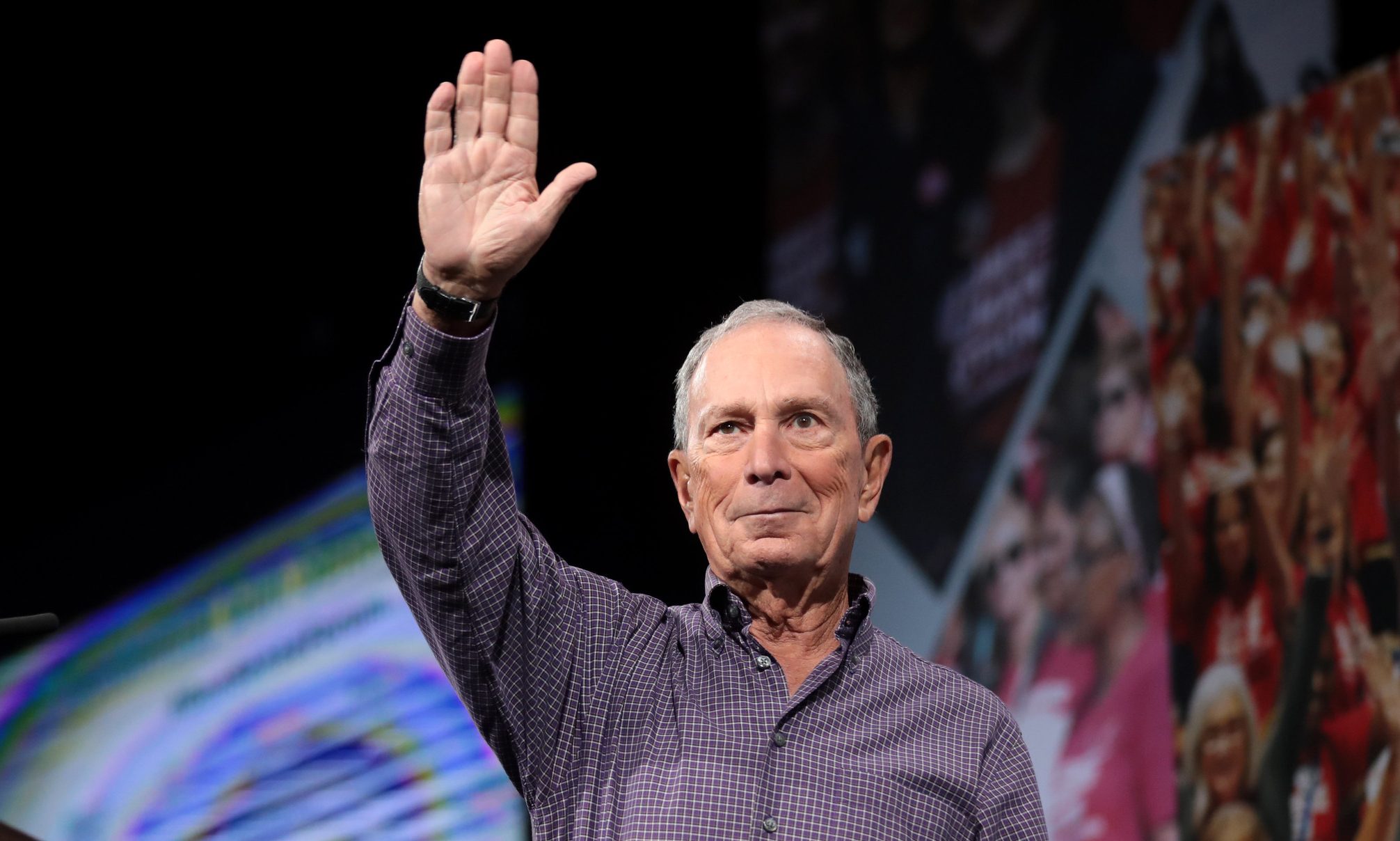 Alabama House Minority Leader Anthony Daniels announced his endorsement of Democratic presidential candidate Mike Bloomberg today, 4 days ahead of Alabama's primary election on Super Tuesday. Daniels joins State Senate Minority Leader Bobby Singleton and Black Caucus Chair Representative A.J. McCampbell in support of Mike. In his endorsement, Rep. Daniels cited Mike's work taking on tough fights on health care, public education, and supporting small businesses.
"We need a president who has a proven record of bringing people together to tackle the tough challenges we face in this country, and I can't think of anyone better to do that than Mike Bloomberg," said Rep. Daniels. "Not only is Mike the best positioned to take on Trump, but he has also proven he can deliver on his promises to make this country better for all. Alabamians should know that when I head to the polls this Tuesday, I'll be proudly casting my vote for Mike Bloomberg."
Rep. Anthony Daniels represents the 53rd District in the Alabama State House of Representatives, where, since 2017, he has served as minority leader. Rep. Daniels received his Bachelor's and Master's degree from Alabama A&M University. A former public school teacher and small business owner, Daniels is known for championing innovative education programs, like the Alabama School of Cyber Technology and Engineering, that prepare young people for promising careers, cultivate homegrown talent, and drive economic growth. Under his leadership, the House Democratic Caucus has made significant strides in addressing key issues like support for cradle-to-Pre-K programs, proven workforce development, and job readiness initiatives, and bringing broadband access to rural areas. They have also succeeded in preventing the passage of partisan legislation that hurts working families.
"Alabamians know how important this election is for the future of our country, and that's why they're supporting Mike Bloomberg, a doer and not a talker with a record of not shying away from tough fights," said Bradley Davidson, Mike Bloomberg 2020 Alabama State Advisor. "We're honored to have the support of Rep. Daniels, a respected leader in Alabama and beyond, and we look forward to working together with him to get Mike elected."
Mike Bloomberg will return to Alabama on Sunday, March 1 to participate in the 55th annual Selma bridge crossing to commemorate Bloody Sunday. Additionally, Bloomberg visited Montgomery earlier this month for an organizing event and to speak at the 60th annual Alabama Democratic Conference (ADC) Convention, the Alabama Democratic Party's largest Black caucus. He later received the endorsement of the group.
Print this piece