Van Smith wins special election in House District 42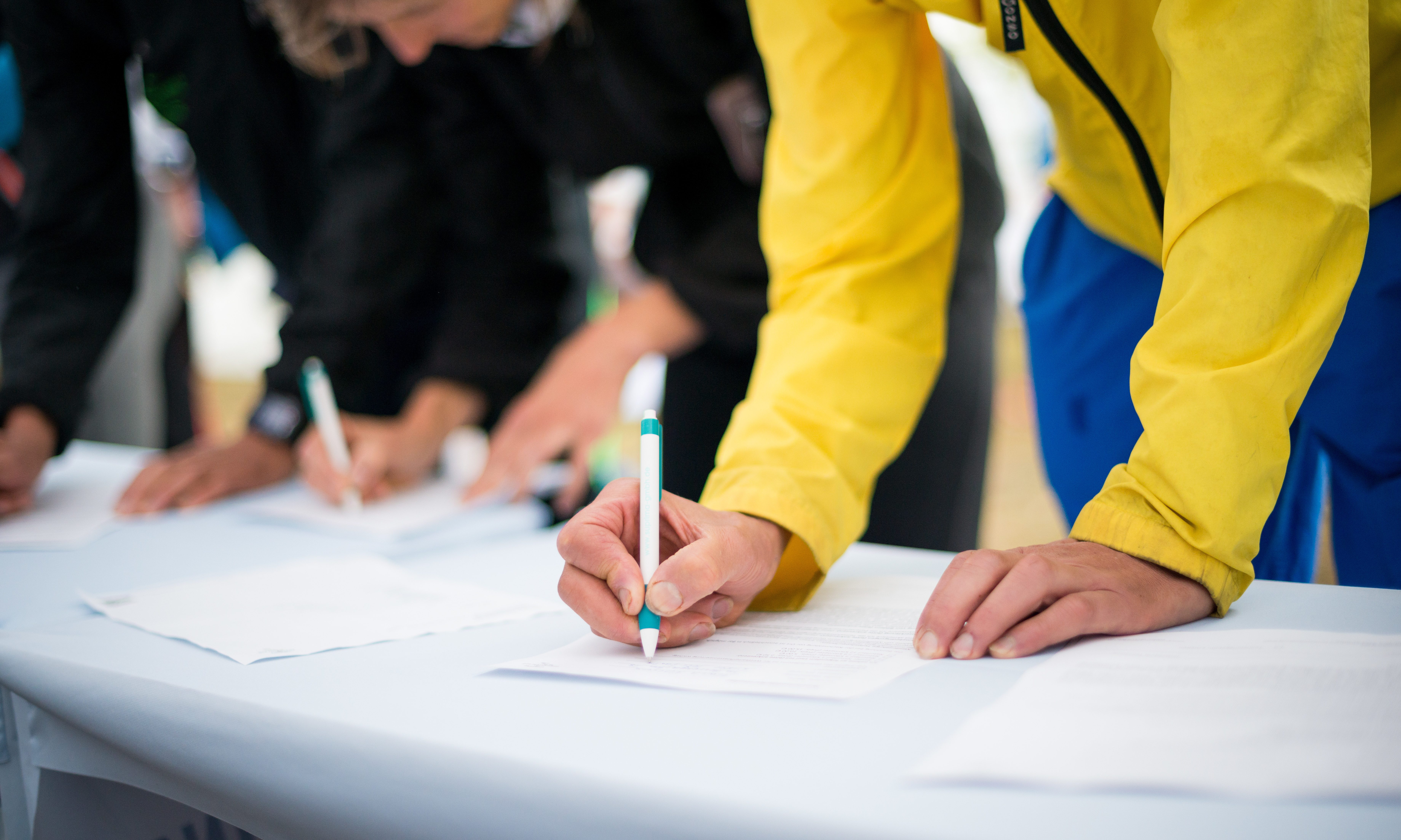 Tuesday, Autauga County Commissioner Van Smith (R) won the special election to fill the vacancy in Alabama House District 42 in Autauga and Chilton Counties. Smith defeated Kenneth Allison Sr. of Jemison.
The HD42 seat became open following the death of longtime State Representative Jimmy Martin (R-Clanton).
As of press time Van Smith (R) had 2,485 votes (88.2 percent) and Kenneth Allison, Sr. (D) had 321 (11.4 percent). Smith won both Autauga and Chilton Counties. There were four write-in votes.
The seat has been in Republican hands since 2010. Republican Party Chairman Terry Lathan congratulated Smith on the victory.
"Congratulations to Van Smith on his victory in the special election for the Alabama State House, District 42," said. "This may be considered a solid Republican area, but State Representative-elect Smith worked hard to earn the respect and trust of Chilton and Autauga County voters and took nothing for granted. We look forward to him joining our Republican supermajority in Montgomery for the next legislative session," said Alabama Republican Party Chairman Terry Lathan.
Smith was born in Chilton County. He has a bachelor's degree in agriscience from Auburn University and a master's degree in agriscience from Alabama A&M University as well as a teaching certificate in administrative education from the University of Montevallo.
Smith is a retired educator. He worked 13 years as a vocational education teacher, eight years as assistant principal, and 16 years as principal of Billingsley School. Since retirement in 2013, he became a full-time farmer raising cattle, hay and timber.
Smith has been on the Autauga County Commission for the last five years. He has also served as vice chairman of the Central Alabama Electric Cooperative Board of Trustees and has been on the board of trustees of PowerSouth and the Alabama Rural Electric Association. He is past Autauga County Cattlemen's Association president and the current President of the Autauga County Farmers Federation president.
Smith and his wife, Fran, have four adult children and 11 grandchildren. They are members of Indian Grave Baptist Church where he serves as chairman of the deacons.
Smith had the support of ALFA, BCA, and the Alabama Forestry Association.
The provisional ballots will be counted on November 12, 2019, though they are not expected to change the outcome.
Print this piece
Sessions attacks Tuberville's views on China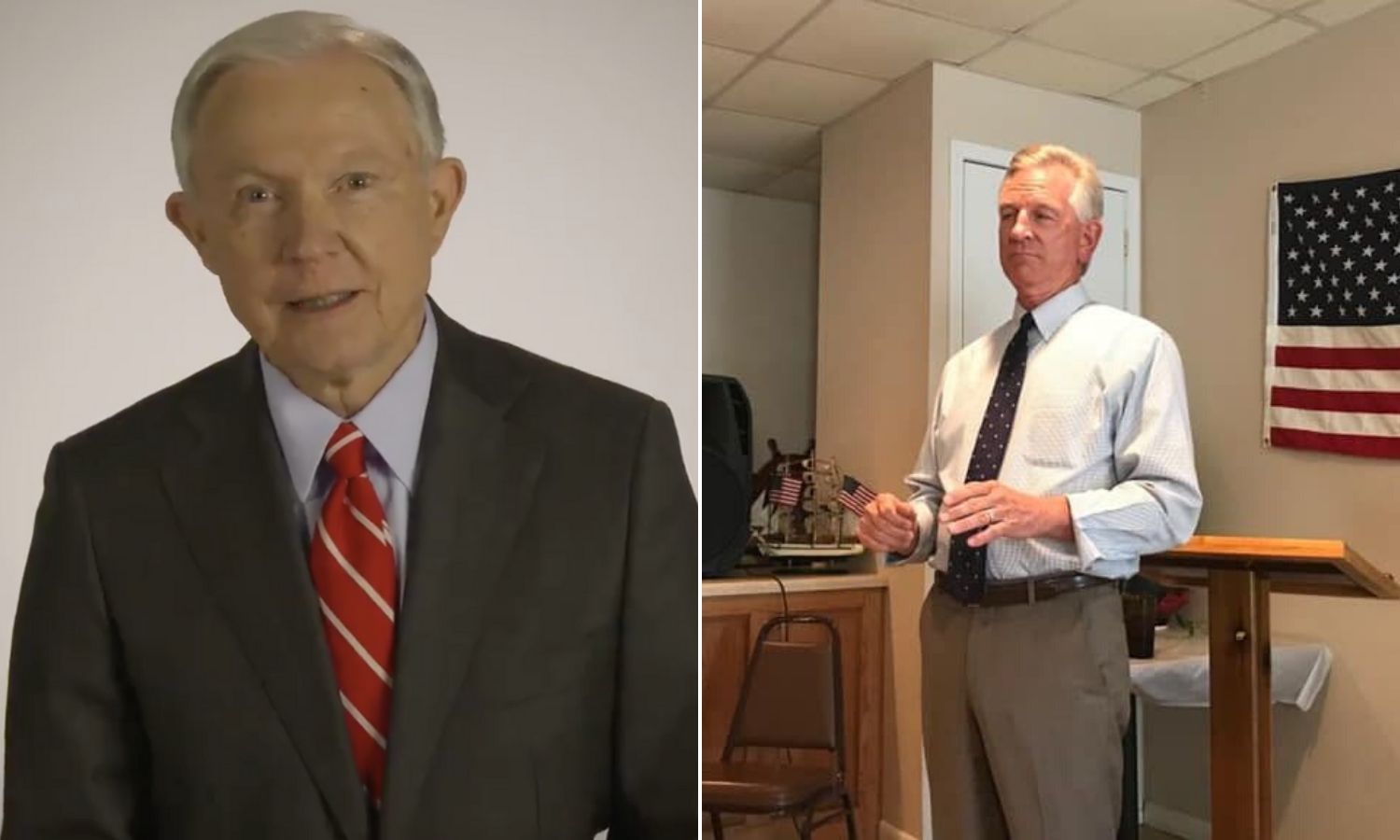 Former Sen. Jeff Sessions, R-Alabama, rolled out an ambitious, comprehensive plan to hold the Chinese government accountable for what Sessions called a cover-up of the coronavirus that has killed tens of thousands of people and devastated economies worldwide.
In an interview Thursday on the Matt & Aunie radio show on Talk 99.5 in Birmingham, for Auburn head football Coach and current GOP Senate candidate Tommy Tuberville expressed his views on China.
Matt Murphy asked: What do you see happening with China?
"Well, we can't worry about China right now…" Tuberville responded.
"You say you don't need to worry about China, but this came from China and our economy depends on China," Murphy asked on follow up. "Specifically how to overcome some of that dependence on Chinese goods and specifically in the pharmaceutical industry because right now we're dependent on the country that covered this up."
"Now we're seeing firsthand the results of letting everything go to China," Tuberville said. "The good thing about this is we'll have manufacturing come back and drugs and all those things….we're headed in that direction, just the simple fact that we can't control our own destiny. Everything's controlled by China. But that'll take care of itself."
During the show, Tuberville also characterized the Wuhan Virus, which has killed over 53,000 people and infected more than 1 million people across the globe, which then including over 1,300 people in Alabama, as "just a virus."
Jeff Sessions issued a statement critical of Tuberville on Friday in response.
"Amazingly, Tommy Tuberville said yesterday, 'We can't worry about China right now,"" Sessions quoted. "China is where the virus is from, and their deliberate lies hid the danger and resulted in a pandemic that never should have happened. We must take on China now and win, not run scared like Tommy Tuberville."
"There are over 1 million infected with the Wuhan Virus, and more than 1,300 in Alabama already," Sessions continued. "This is serious. But Tommy Tuberville said yesterday that 'this is just a virus.' What planet is he on? Tuberville is clueless. No wonder he's scared to debate me. We must stop relying on China for our critical medicines and equipment. I have a detailed plan to fix it. Amazingly, Tuberville also said yesterday, 'Everything's controlled by China, but that'll take care of itself.' Wrong! We must lead with action, this will not 'take care of itself.'"
On Thursday, a U.S. intelligence report claimed that China understated the damage that the coronavirus was doing in their country.
"Alabama's next Senator must be a leader who has the drive and determination to push a Congress that is too often unwilling to confront the critical issues of our time," Sessions continued. "I have proven my willingness and preparedness to lead from Day One. Tuberville is weak: all talk and no action."
Sessions is a former Senator, U.S. Attorney General, Alabama Attorney General, Chairman of the Alabama Republican Party, U.S. Attorney, asst. U.S. Attorney, and U.S. Army Captain.
The Republican primary runoff has been moved to July by Alabama Governor Kay Ivey (R) due to fears of the coronavirus. The virus is believed to have originated in Wuhan City, Hubei Province, China in late 2019.
As of press time, 10,943 Americans have died from COVID-19 including 53 Alabamians. 367,650 Americans have been diagnosed with COVID-19, including 2,006 Alabamians. At this point, only 240 Alabamians are confirmed hospitalized with COVID-19.
COVID-19 is the medical condition caused by a strain of coronavirus first identified late last year in Wuhan City, Hubei Province China, SARS-CoV-2. Since then it has spread across the globe infecting 1,346,566 persons that we are aware of killing 74,697 people.
The winner of the Republican primary runoff will then face Senator Doug Jones (D-Alabama) in the November election.
Print this piece