More than 11,000 scientists worldwide warn of "climate emergency"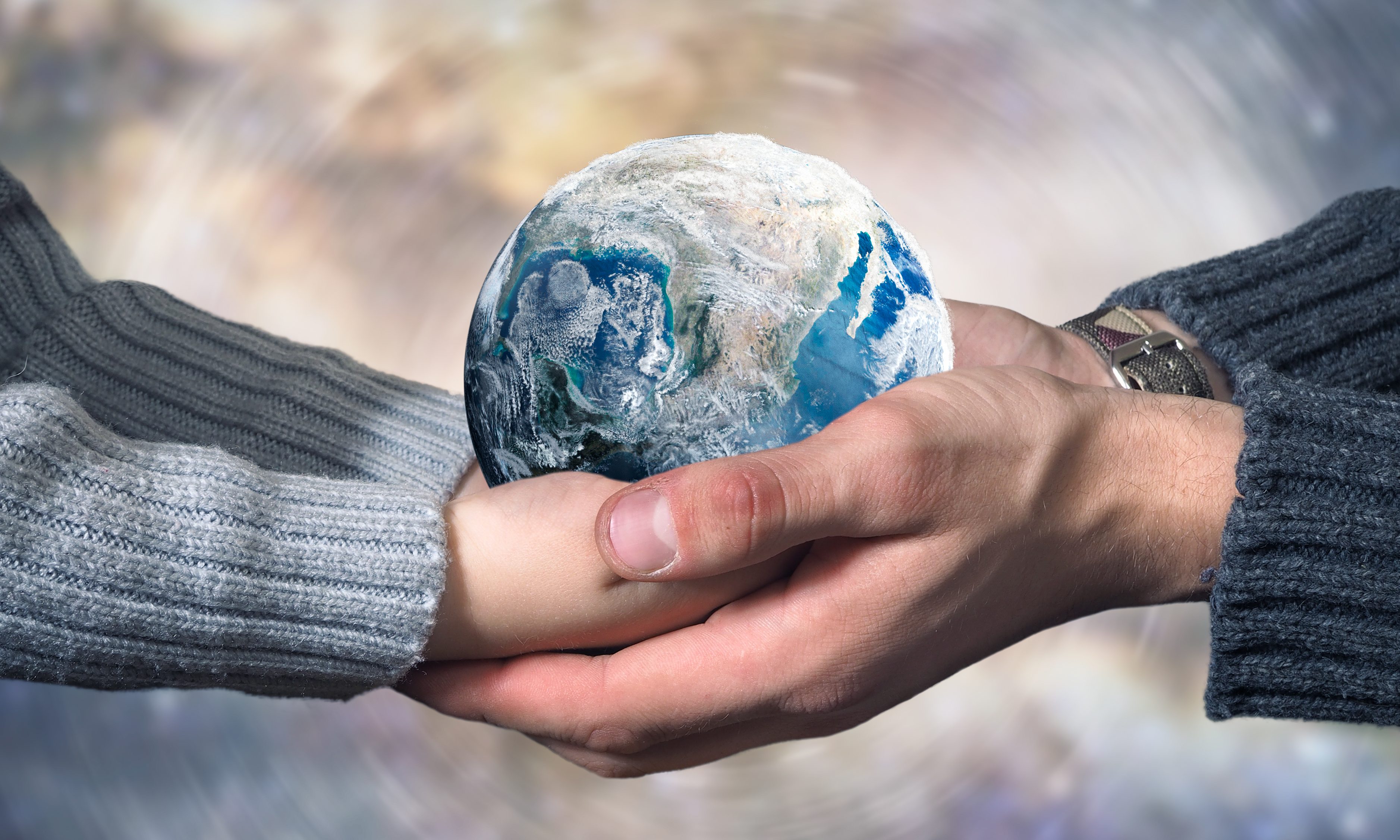 In strongly worded new report signed by more than 11,000 scientists in 153 countries the authors lay bare a "climate emergency" they say requires rapid changes in the way humans live to prevent the worst predictions from coming true. 
Titled the "World scientists' warning of a climate emergency" the report, published Tuesday in the journal Bioscience, shows with clear, simple charts and strong language what the scientists say is a need for quick changes to food and energy production, and a shift away from a "pursuit of affluence" and toward prioritizing basic needs and reducing inequality. 
 "Scientists have a moral obligation to clearly warn humanity of any catastrophic threat and to "tell it like it is." On the basis of this obligation and the graphical indicators presented below, we declare, with more than 11,000 scientist signatories from around the world, clearly and unequivocally that planet Earth is facing a climate emergency," the report opens. 
James McClintock, professor of polar and marine biology at the University of Alabama at Birmingham who has studied climate change for decades, told APR on Thursday that the report's strong language is a sign of growing urgency among scientists globally. 
"I think that this article, published in a reputable journal, reviewed by eminent scientists, and endorsed by the signatures of over 11,000 scientists – is indicative of the growing sense of urgency that scientists around the world are feeling about when it comes to truly addressing climate change," McClintock said. "In some sense, scientists are reaching their own tipping point. Scientists, such as myself, are increasingly frustrated that society is generally moving forward with a business as usual model, despite strong factually based warnings from the scientific community that now span decades that climate change is already causing consideration, and in some cases, dire reductions in air quality, human health, biodiversity, and the integrity of our coastlines and oceans."
McClintock said scientists also deeply understand that society has the technological tools to fully address climate change, and that by doing so "everyone stands to benefit through innovation, new jobs, and importantly, improved and sustainable, human health and condition." 
 The report's creation was headed by Oregon State University ecologists Bill Ripple and Christopher Wolf, William Moomaw at the Fletcher School at Tufts University, Thomas Newsome with the School of Life and Environmental Sciences at The University of Sydney, Phoebe Barnard with the Conservation Biology Institute in Oregon and with the African Climate and Development Initiative, at the University of Cape Town, in Cape Town, South Africa.
Looking back over the last 40 years the report cites data showing drastic increases in greenhouse gas emissions, global tree cover loss, meat production and use of fossil fuels. Those changes track closely with an increase in surface temperatures, ocean heat, extreme weather events and decreases in Antarctic and Greenland ice mass and glacier thickness. 
"Despite 40 years of global climate negotiations, with few exceptions, we have generally conducted business as usual and have largely failed to address this predicament," the report states. "The climate crisis has arrived and is accelerating faster than most scientists expected. It is more severe than anticipated, threatening natural ecosystems and the fate of humanity." 
The study calls for a quick curtail in the loss of forests, marine and plant life, which all play roles in carbon cycling and storage. It also calls for prompt reductions in emissions of short-lived pollutants such as methane, soot and hydrofluorocarbons. 
"Doing this could slow climate feedback loops and potentially reduce the short-term warming trend by more than 50% over the next few decades while saving millions of lives and increasing crop yields due to reduced air pollution," the report states. 
 "It is important to note that the authors of this paper also make it clear that there is some good news: declines in global birth rates, decelerated forest loss in some regions, increases in solar and wind power, and institutional fossil fuel divestment to the tune of more than 7 trillion dollars, and the proportion of emissions covered by carbon pricing," McClintock said. "In other words, with action, there is hope."
Authors of the report wrote that the data was "designed to be useful to the public, policymakers, the business community, and those working to implement the Paris climate agreement, the United Nations' Sustainable Development Goals, and the Aichi Biodiversity Targets."
The report comes as President Donald Trump has begun a yearlong process to exit from the Paris climate agreement, which would make the U.S., the second largest greenhouse gas producer, the only country to leave the agreement, aimed at combating climate change. 
According to the Yale Program on Climate Change Communication a majority of Alabamians – 58 percent – believe global warming is happening, while just 46 percent believe it's caused by human activity, compared to 53 percent who think so nationwide. 
Asked if they are worried about global warming 52 percent of Alabamians said they were, 60 percent said global warming will harm plants and animals, 58 percent said it would harm future generations but just 37 percent said it would harm them personally. 
Alabamians seemed to agree, though, that lawmakers in the state and in Washington D.C. need to do more to address global warming. Fifty three percent said local officials and Alabama's governor should do more, 54 percent said Congress should do more and 55 percent of Alabamians think Trump should do more to address global warming.
There is no catch and release of alligators, except in Lake Eufaula
Alabama is a sportsman's paradise with freshwater fishing, saltwater fishing and even hunting year-round. Hogs and coyotes can be taken all through the month of August. But for the lucky few who drew an alligator tag, August is alligator hunting season.
The Alabama Department of Conservation and Natural Resources Wildlife and Freshwater Fisheries (WFF) Division wants this year's hunt to be safe for the hunters and fair for the game species. The WFF is reminding Alabama alligator hunters that they may not capture an alligator and release it because they prefer a bigger trophy gator.
Tag holders are not allowed to release an alligator after it has been captured. The only exception is the Lake Eufaula Zone where hunters must release any alligator that is less than 8 feet in total length. In all other alligator hunting zones, culling is prohibited by law.
"Many folks who have been going to classes for years and are now getting the training online understand about culling," said WFF director Chuck Sykes. "However, I think some hunters have abused our leniency in enforcing the regulation. We just want to make sure that everybody is aware that culling is not a legal practice. This is not a fishing trip where you practice catch-and-release. This is a cold-blooded animal that expends a great deal of energy during the fight and that could end up as an unexpected mortality."
"When you have 5,000 or so people apply for one of these coveted tags, we don't want people abusing the process and making it look like a catch-and-release fishing tournament," Sykes said. "We just wanted to clarify that culling is not allowed."
This regulation has been in effect since the 2018 Alabama alligator season.
"Just as you don't capture and release any other game animal, hunters are not allowed to practice releasing alligators unless they are hunting in the Lake Eufaula Zone, where there is a minimum harvest length of 8 feet," said Wildlife Section Chief Keith Gauldin. "A captured gator is your gator, so be sure to review the training videos on the website. The videos give you helpful tips on how to judge the size of an alligator."
Gauldin said there is a direct correlation between the distance from the gator's nostrils to its eyes and the total length of the animal. If the distance from the nostrils to the eyes is 10 inches, the estimated total length of the alligator would be 10 feet.
To learn more about alligator hunting and the no culling regulation the WFF has six training videos for hunters and the public to view.
Gauldin said that in the past, the WFF has seen social media posts of hunters capturing alligators, having their pictures taken with it, and then releasing the animal to go pursue a bigger gator.
"We don't want hunters to cause any undue stress on these animals," Gauldin said. "By regulation, an alligator is considered captured once it is secured with a snare around a leg or the head and is secured boat-side and in control. It must be immediately dispatched and the temporary tag applied. We want to stress that before hunters pursue an alligator and throw a hook at it or any of the legal means of catching an alligator, they should view that gator and estimate its size closely. They need to make sure that's the one they want to harvest."
Gauldin said another rule that will be closely enforced this year involves boats providing assistance during the alligator hunt.
"When hunting parties have multiple vessels involved, only the boat with the tag holder can have the capture equipment in it," Gauldin said. "The other vessels that are assisting can only have spotlights, but no capture equipment."
The only approved capture methods are hand-held snares, snatch hooks (hand-held or rod/reel), harpoons (with attached line) and bowfishing equipment (with the line attached from arrow to bow or crossbow).
This not Louisiana, as seen on the TV show "Swamp People" where the hunters tie a chain to a tree and bait it with a pork shoulder. The use of bait is not allowed at all in Alabama.
Gauldin said that WFF's Enforcement Section will be out in full force during the alligator season to make sure that Alabama's hunting regulations are followed.
"There is a high likelihood hunters will be checked by a Conservation Enforcement Officer at least on one of the nights of the season," Gauldin said. "It's a good idea to put all of your identification, hunting license and alligator tag in a Ziploc bag for easy access instead of having to dig it out of your wallet at one o'clock in the morning. Have that ready for presentation when you get checked. It will make it easier for our officers and make for a more timely check for the hunters."
Gauldin warned against drinking and gator hunting.
"We want hunters to have a good time but a safe time," he said. "Combining alcohol and alligator hunting is not a good idea."
Gauldin also warned that everyone on a gator hunt should have a personal flotation device.
"It's a good idea to have that PFD on if the boat is under throttle, especially at night," Gauldin said. "Obstructions are much harder to see at night. We just want them to have a safe hunt."
Alabama has five alligator hunting zones in South Alabama, the traditional range of alligators in the state.
The Southwest Zone has the most tags at 100. The Southwest Zone includes all of Mobile and Baldwin counties north of I-10 and private and public waters in Washington, Clarke and Monroe counties that lie east of U.S. Highway 43 and south of U.S. Highway 84. The 2020 season dates are sunset on August 13 until sunrise on August 16 and sunset on August 20 to sunrise on August 23.
The Coastal Zone will have 50 tags. It was created just last year to address the rising interaction between alligators and people along the Coast, where the WFF receives most of its nuisance alligator complaints. The Coastal Zone includes the private and public waters in Baldwin and Mobile counties that lie south of I-10. The 2020 season dates are the same as the Southwest Zone.
The Southeast Zone has 40 tags this year. It covers the private and public waters in Barbour, Coffee, Covington, Dale, Geneva, Henry, Houston, and Russell counties, excluding Alabama state public waters in Walter F. George Reservoir (Lake Eufaula) and its navigable tributaries. The 2020 season dates are sunset on August 8 until sunrise on September 7.
The West Central Zone will get 50 tags. It includes private and public waters in Monroe (north of U.S. Highway 84), Wilcox, and Dallas counties. The 2020 season dates are sunset on August 13 to sunrise on August 16 and sunset on August 20 to sunrise on August 23.
The Lake Eufaula Zone has 20 tags this year. It includes Alabama state public waters in Walter F. George Reservoir (Lake Eufaula) and its navigable tributaries, south of Highway 208, Omaha Bridge (excluding Eufaula National Wildlife Refuge). The 2020 season dates are sunset on August 14 until sunrise on October 5. The Lake Eufaula Zone is the only zone that allows daytime hunting.
Alabama's alligator hunters consistently harvest between 65 and 70 percent of the available tags.
While Louisiana and Florida may have more alligators than Alabama, the world record was taken in 2014 by Mandy Stokes of Camden. That gator was 15 feet, 9 inches long and weighed an incredible 1,011.5 pounds. The Stokes alligator shocked many people who thought that a gator had to be over 60 years old to be that big. Analysis of the leg bone of the alligator showed that it was only 24 to 28 years old.
The oldest known alligator is Muja who was hatched in a zoo in Germany sometime in the 1930s. In 1937, he was transferred as nearly an adult to the Belgrade Zoo where he has lived for the last 83 years.
August is also the month to renew your hunting and fishing licenses.
Alabama is world renown for the plethora of hunting and fishing options for sportsmen. Whether it is fishing for red snapper, cobia, spotted sea trout, flounder, amberjack, yellowfin tuna or croaker off the Alabama Gulf Coast; hunting for whitetail deer, hogs, coyotes, alligators, raccoon or fox in Alabama's forests; fishing for largemouth bass, crappie, catfish, and bluegill in Alabama's lakes; or hunting sandhill cranes, turkeys, geese, ducks, doves, quail, crows, and other fowl; or small game hunting for squirrels, rabbits, opossum, beaver and nutria, Alabama has an outdoor sport for you.
The SEC college football season has already been pushed back three weeks and shortened by two games due to the coronavirus crisis. Attendance is likely going to be limited to just 25 percent capacity or less if they can somehow manage to salvage the 2020 season. High school and youth sports have never been more dangerous to play due to the coronavirus global pandemic and it is even now dangerous to be in the stands as a spectator.
Hunting and fishing would provide a safe recreational activity the whole family can enjoy where social distancing is actually normal.