More than 11,000 scientists worldwide warn of "climate emergency"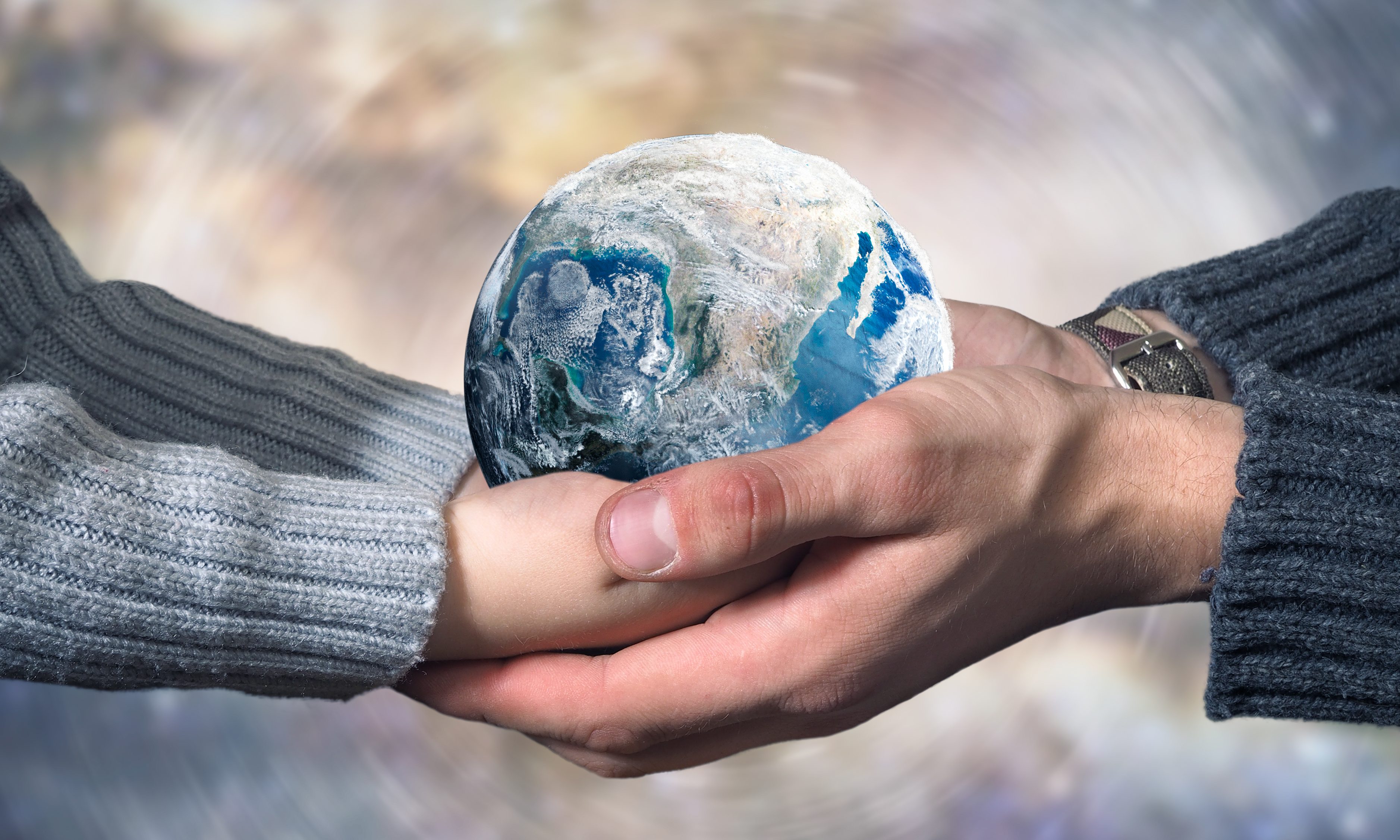 In strongly worded new report signed by more than 11,000 scientists in 153 countries the authors lay bare a "climate emergency" they say requires rapid changes in the way humans live to prevent the worst predictions from coming true. 
Titled the "World scientists' warning of a climate emergency" the report, published Tuesday in the journal Bioscience, shows with clear, simple charts and strong language what the scientists say is a need for quick changes to food and energy production, and a shift away from a "pursuit of affluence" and toward prioritizing basic needs and reducing inequality. 
 "Scientists have a moral obligation to clearly warn humanity of any catastrophic threat and to "tell it like it is." On the basis of this obligation and the graphical indicators presented below, we declare, with more than 11,000 scientist signatories from around the world, clearly and unequivocally that planet Earth is facing a climate emergency," the report opens. 
James McClintock, professor of polar and marine biology at the University of Alabama at Birmingham who has studied climate change for decades, told APR on Thursday that the report's strong language is a sign of growing urgency among scientists globally. 
"I think that this article, published in a reputable journal, reviewed by eminent scientists, and endorsed by the signatures of over 11,000 scientists – is indicative of the growing sense of urgency that scientists around the world are feeling about when it comes to truly addressing climate change," McClintock said. "In some sense, scientists are reaching their own tipping point. Scientists, such as myself, are increasingly frustrated that society is generally moving forward with a business as usual model, despite strong factually based warnings from the scientific community that now span decades that climate change is already causing consideration, and in some cases, dire reductions in air quality, human health, biodiversity, and the integrity of our coastlines and oceans."
McClintock said scientists also deeply understand that society has the technological tools to fully address climate change, and that by doing so "everyone stands to benefit through innovation, new jobs, and importantly, improved and sustainable, human health and condition." 
 The report's creation was headed by Oregon State University ecologists Bill Ripple and Christopher Wolf, William Moomaw at the Fletcher School at Tufts University, Thomas Newsome with the School of Life and Environmental Sciences at The University of Sydney, Phoebe Barnard with the Conservation Biology Institute in Oregon and with the African Climate and Development Initiative, at the University of Cape Town, in Cape Town, South Africa.
Looking back over the last 40 years the report cites data showing drastic increases in greenhouse gas emissions, global tree cover loss, meat production and use of fossil fuels. Those changes track closely with an increase in surface temperatures, ocean heat, extreme weather events and decreases in Antarctic and Greenland ice mass and glacier thickness. 
"Despite 40 years of global climate negotiations, with few exceptions, we have generally conducted business as usual and have largely failed to address this predicament," the report states. "The climate crisis has arrived and is accelerating faster than most scientists expected. It is more severe than anticipated, threatening natural ecosystems and the fate of humanity." 
The study calls for a quick curtail in the loss of forests, marine and plant life, which all play roles in carbon cycling and storage. It also calls for prompt reductions in emissions of short-lived pollutants such as methane, soot and hydrofluorocarbons. 
"Doing this could slow climate feedback loops and potentially reduce the short-term warming trend by more than 50% over the next few decades while saving millions of lives and increasing crop yields due to reduced air pollution," the report states. 
 "It is important to note that the authors of this paper also make it clear that there is some good news: declines in global birth rates, decelerated forest loss in some regions, increases in solar and wind power, and institutional fossil fuel divestment to the tune of more than 7 trillion dollars, and the proportion of emissions covered by carbon pricing," McClintock said. "In other words, with action, there is hope."
Authors of the report wrote that the data was "designed to be useful to the public, policymakers, the business community, and those working to implement the Paris climate agreement, the United Nations' Sustainable Development Goals, and the Aichi Biodiversity Targets."
The report comes as President Donald Trump has begun a yearlong process to exit from the Paris climate agreement, which would make the U.S., the second largest greenhouse gas producer, the only country to leave the agreement, aimed at combating climate change. 
According to the Yale Program on Climate Change Communication a majority of Alabamians – 58 percent – believe global warming is happening, while just 46 percent believe it's caused by human activity, compared to 53 percent who think so nationwide. 
Asked if they are worried about global warming 52 percent of Alabamians said they were, 60 percent said global warming will harm plants and animals, 58 percent said it would harm future generations but just 37 percent said it would harm them personally. 
Alabamians seemed to agree, though, that lawmakers in the state and in Washington D.C. need to do more to address global warming. Fifty three percent said local officials and Alabama's governor should do more, 54 percent said Congress should do more and 55 percent of Alabamians think Trump should do more to address global warming.
Interior Department designates new national recreational trail in Alabama
The designation is part of a broader national announcement that establishes 30 new national recreation trails in 25 states, adding more than 1,275 miles to the National Trails System.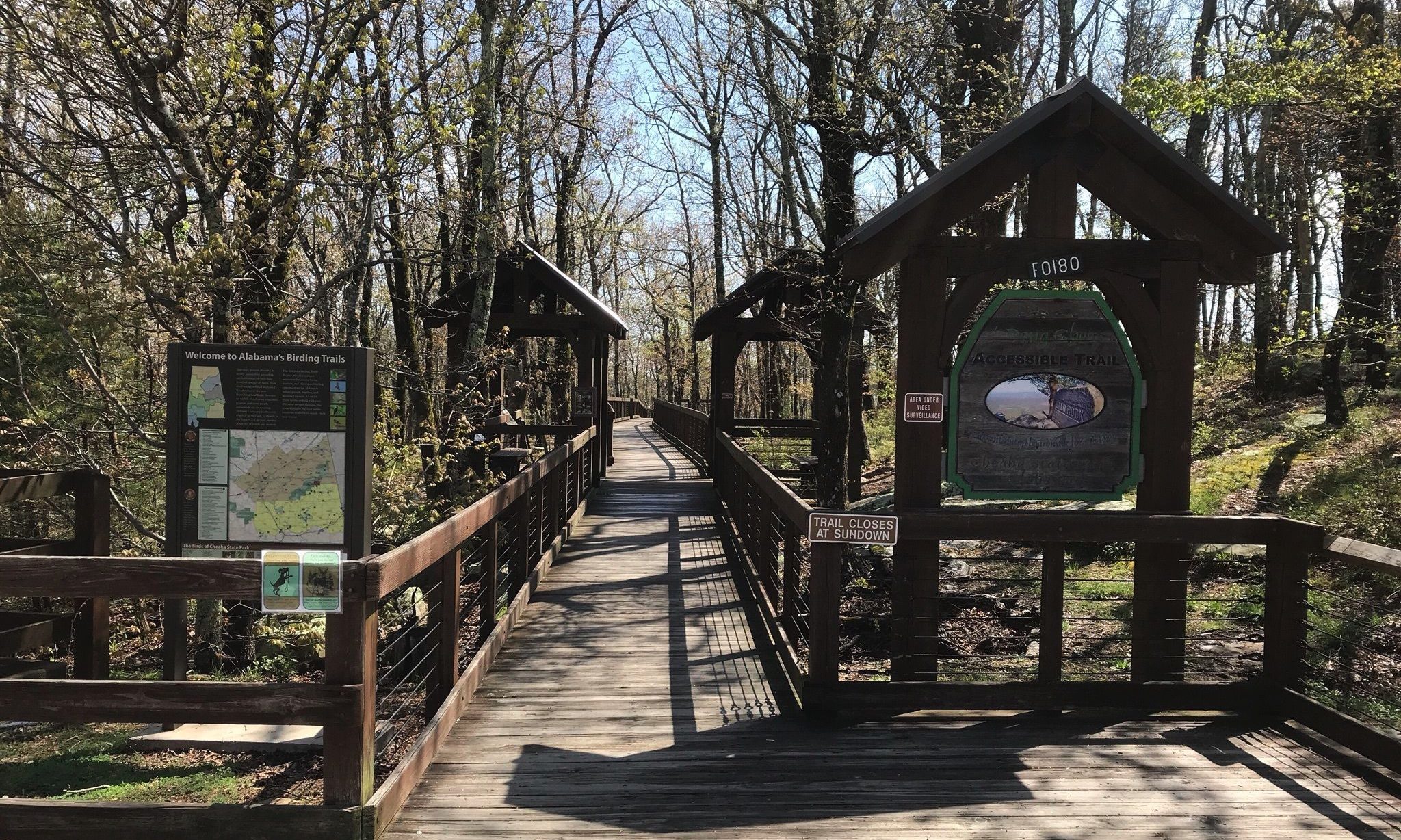 United States Secretary of the Interior David L. Bernhardt this week designated a new national recreation trail in Alabama.
Located in Cheaha State Park, the Doug Ghee Accessible Trail (Bald Rock Boardwalk) is a 0.3-mile boardwalk trail that allows users of all abilities to journey through the enchanted hardwood forested foothills of the Appalachian Mountains.
The designation is part of a broader national announcement that establishes 30 new national recreation trails in 25 states, adding more than 1,275 miles to the National Trails System.
The announcement is in addition to the 370 miles of national recreation trails that were designated in 2018, bringing the Trump administration's total to 49 national recreation trails added, spanning 1,645 miles.
"I encourage Americans to get outside, enjoy our incredible public lands and visit a nearby national recreation trail," Bernhardt said. "Spanning more than 83,000 miles, larger than the interstate highway system, the National Trails System provides easy access to a wide variety of outdoor experiences. The Trump Administration is committed to expanding public access to the outdoors, so more Americans have the opportunity and ability to experience it in all of its splendor."
Bernhardt said that the new designations advance the Trump administration's priority to increase public access to outdoor recreational opportunities in alignment with Secretary's Order 3366.
Interior-managed outdoor recreation activities support more than 452,000 jobs and account for more than $58 billion in economic output across the country.
"American Trails promotes and maintains the database of our country's National Recreation Trails (NRT) and applauds this new slate of Secretarial designations from the Department of the Interior," said NRT executive director Mike Passo. "The NRT program brings vibrancy to the National Trail System by uniquely highlighting trails that are accessible, relatable, and serve a wide diversity of our nation's public. With these designations, the NRT database at AmericanTrails.org exceeds 1,300 trails."
"American Hiking Society welcomes the designation of 30 new National Recreation Trails that will create enhanced recreational opportunities for hikers and all types of trail users," said American Hiking Society executive director Kate Van Waes. "Each trail selected to receive this honor must support a diversity of users, reflect its region, and be among America's best trails, all qualities that benefit the hiking community."
"Americans are enjoying close-to-home recreation and thanks to our amazing National Trails System, they have even more places to explore," said PeopleForBikes President and CEO Jenn Dice. "With a 75 percent increase in bike ridership on trails this year, we commend the Department of the Interior for this expansion and granting our nation more access to the outdoors. Thanks to these initiatives, we're getting closer to meeting the needs of a fast-growing community of people outdoors and on bikes finding joy, freedom and health on our trails nationwide."
The National Trails System, which includes national scenic, national historic, and national recreation trails, offers an abundance of scenic, historic and recreation trails for outdoor enjoyment on America's public lands.
The system promotes preservation, public access, travel within and enjoyment and appreciation of the open-air, outdoor areas, and historic resources of the United States.
The National Recreation Trails Program is jointly administered by the National Park Service and the U.S. Forest Service, in conjunction with a number of federal and nonprofit partners.
The designation of a national recreation trail can be done by either the secretary of the interior or the secretary of agriculture on an existing local or regional trail with the consent of the federal, state, local, nonprofit or private entity that has jurisdiction over the trail.
Families are looking for more outdoor recreational activities such as hiking, fishing, hunting and camping given the dangers associated with group activities like sports, theaters and other activities during the coronavirus pandemic.
Hiking on the National Recreation Trails is a fun, safe activity that the whole family can enjoy while still maintaining CDC recommended social distancing.