President attends Alabama football game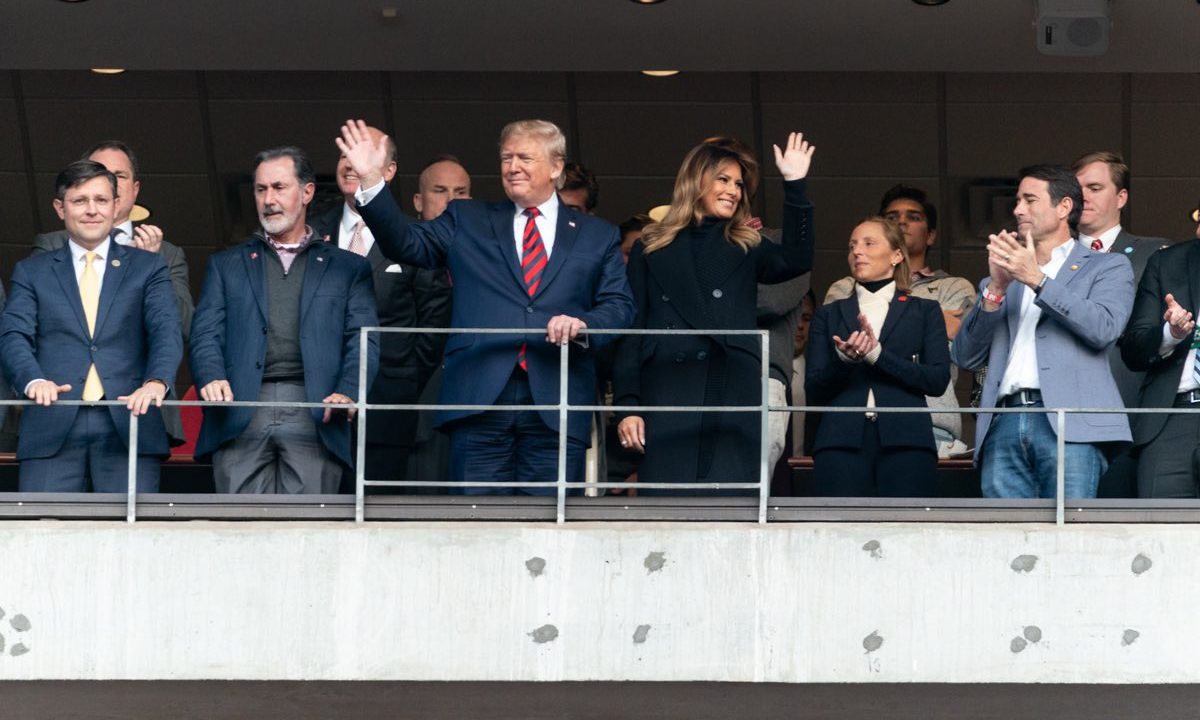 Americans are widely divided on their views of President Donald J. Trump (R); but in Alabama he remains wildly popular. The President and First Lady were in attendance at the University of Alabama versus LSU football game on Saturday in Tuscaloosa. The President and First Lady Melania were honored with a standing ovation and chants of USA, USA, USA from the over one hundred thousand people in attendance.
The President met with the Alabama football team before the game.
U.S. Senator Richard Shelby (R), Lt. Governor Will Ainsworth (R), and Congressman Bradley Byrne (R-Montrose) were among the dignitaries who joined the President to view the game.
"I was sitting with President Trump when he was introduced at the Alabama vs LSU game yesterday," Byrne said on social media. "The stadium erupted with applause & U-S-A chants.
This is what America really thinks about President Trump, not the boos by DC elites.
The Fake News doesn't want you to see this!"
Byrne is a candidate for the U.S. Senate seat currently held by Doug Jones (D).
Ainsworth said that he, "Enjoyed visiting and discussing policy with the President and First Lady. Proud of the roaring ovation they received and deserved."
"Roll Trump Roll. Honor to have President Trump in Alabama," Ainsworth added. "Thank you for everything you're doing for America and Alabama."
Former State Representative Perry O. Hooper Jr. (R-Montgomery) is a member of the President's national campaign finance committee. Hooper told the Alabama Political Reporter that he was very pleased with the enthusiastic response from the people of Alabama. Hooper met with the President in Atlanta, just prior to the Tuscaloosa event and said that the President was excited about coming to Alabama and was interested in the U.S. Senate race in Alabama.
There were scattered protests in Tuscaloosa by persons disgruntled with the President and his policies. The Trump baby balloon came to Alabama to draw attention to one such protest. About fifty people were in attendance. One Trump supporters was so angered by the protest that he stabbed the balloon. The man was arrested by Tuscaloosa police.
The stabbing of the balloon drew national and international coverage by the news media. On Sunday morning, the story about the Trump baby balloon being attack was the most shared story that The Hill had written. It was leading their second, third, and fourth most shared stories combined.
While the President is trailing his major Democratic rivals in national polls less than a year out from the election, he is expected to easily carry Alabama and by a wide margin. Democrats are not expected to make any effort to even contest this state. Trump's victory over former Secretary of State Hillary Clinton was the largest margin of victory by any Republican presidential candidate in the history of the state. Only incumbent President Richard M. Nixon's victory over Sen. George McGovern in 1972 was a larger win on a percentage basis. The President does face two primary opponents in the Alabama Republican primary on March 3.
The last Democratic presidential nominee to carry Alabama was Georgia Governor Jimmy Carter in 1976. U.S. Senator John F. Kennedy (D-Massachusetts) carried the state in 1960.
LSU defeated the University of Alabama in the football game. The loss leaves the Crimson Tide potentially in danger of missing the college football playoffs.
(Original reporting by The Hill and Fox News contributed to this report.)
Palmer supports legislation making unused PPP funds available to small businesses
There is an estimated $137 billion remaining in the Payroll Protection Program that could be immediately available to small businesses.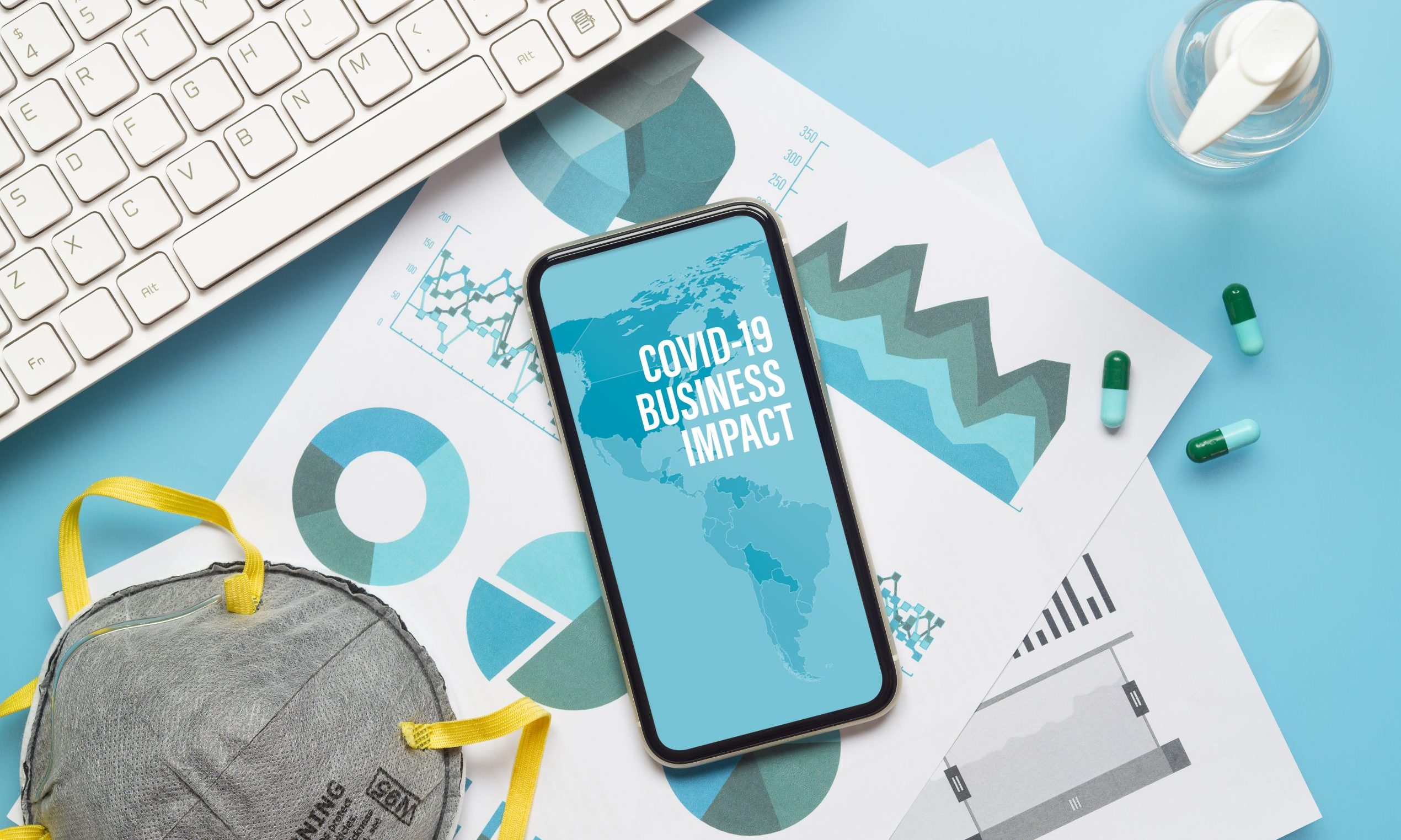 Congressman Gary Palmer, R-Alabama, added his signature to a discharge petition that would force a vote on a bill that would allow unused Paycheck Protection Program funds to be made available for small businesses.
There is an estimated $137 billion remaining in the Payroll Protection Program that could be immediately available to small businesses. The program has kept thousands of small businesses open since the start of the COVID-19 pandemic, and many are still in need as the economy continues to recover.
Speaker of the House Nancy Pelosi, D-California, has refused to hold a vote. The Democratic controlled House passed the $3.4 trillion Heroes Act, which Republicans opposed.
Palmer and House Republicans accuse Pelosi of holding American workers and businesses "hostage," preferring the Democrats' relief legislation.
"Speaker Pelosi has made her objectives abundantly clear," Palmer said. "We could have negotiated and delivered immediate aid for small businesses and individuals weeks ago, but her leftist agenda always comes first. Many businesses are barely hanging, on anxiously awaiting the extension of the Paycheck Protection Program, but Pelosi is determined to hold them hostage to get her way. She would like to bail out states that were bankrupt before the pandemic and further a welfare agenda that is harmful to the economy. Today, I proudly signed a discharge petition to circumvent Pelosi's control of the House floor and force a vote on a bill that would bring real relief to businesses struggling to survive the pandemic. It's time for Members of Congress to stand up for small businesses and American workers since the Speaker clearly won't. Small businesses across the country can't wait."
A discharge petition on H.R. 8265 was filed on Friday by Rep. Jaime Herrera Beutler, R-Washington, and 218 signatures are needed to bring the bill to the House floor for a vote. The bill was introduced on Sept. 16 by Rep. Steve Chabot, R-Ohio.
"This public health crisis has left our small businesses near permanent closure, and that will happen on a massive scale if Congress doesn't act," Beutler said. "Yet Congress isn't acting, so I've filed the discharge petition in the House today so we can bypass the political posturing and bring relief to our nation's small businesses and their employees. Other relief remains vital, but we either save jobs and businesses now or provide triage soon for the damage caused by empty buildings, lost livelihoods and health care plans, and fewer employment opportunities overall. Reviving the PPP has to be our priority."
"The Paycheck Protection Program has served as a critical lifeline for America's small businesses," said House Minority Leader Kevin McCarthy, R-California. "Since its launch, the program is credited with saving 51 million jobs nationwide. But our work in helping small business owners stay open and keep employees on payroll is not done. A recent report indicates that as many as 36 percent small businesses say if no new funding comes from Congress soon, they will be forced to lay off workers or cut back hours. Democrats have consistently blocked or delayed relief, but Republicans are not giving up. That is why House Republicans, led by Congresswoman Jaime Herrera Beutler have filed a discharge petition to force a vote on a stand-alone extension of the Paycheck Protection Program through the end of the year. It only needs 218 signatures to force a vote, so I hope that our Democrat colleagues will join us in delivering relief. My Republican colleagues and I will continue to act on our Commitment to America; we will be relentless in our fight to protect jobs, small businesses, and the American dream."
"Since March, small businesses—corner stores, retail shops, and family restaurants—have been struggling to survive," Chabot said. "Congress worked in a bipartisan manner to pass the CARES Act, which delivered rapid assistance to small firms through programs like the Paycheck Protection Program. Unfortunately, in recent months, additional relief for small businesses has been caught up in the partisan logjam and the livelihoods of real people hang in the balance. Congress must work together to get help to small businesses in Washington, Ohio, and across our great nation. Rep. Herrera Beutler's discharge petition to force a vote on my legislation is the way to do just that. I thank her for her leadership on behalf of America's small businesses."
Multiple news outlets, including Roll Call and The Hill, are reporting that several House Democrats are "strongly considering" signing Beutler's discharge petition.
Palmer represents Alabama's 6th Congressional District. Palmer does not have a Democratic opponent in the Nov. 3 general election.