House District 74 voters go to the polls today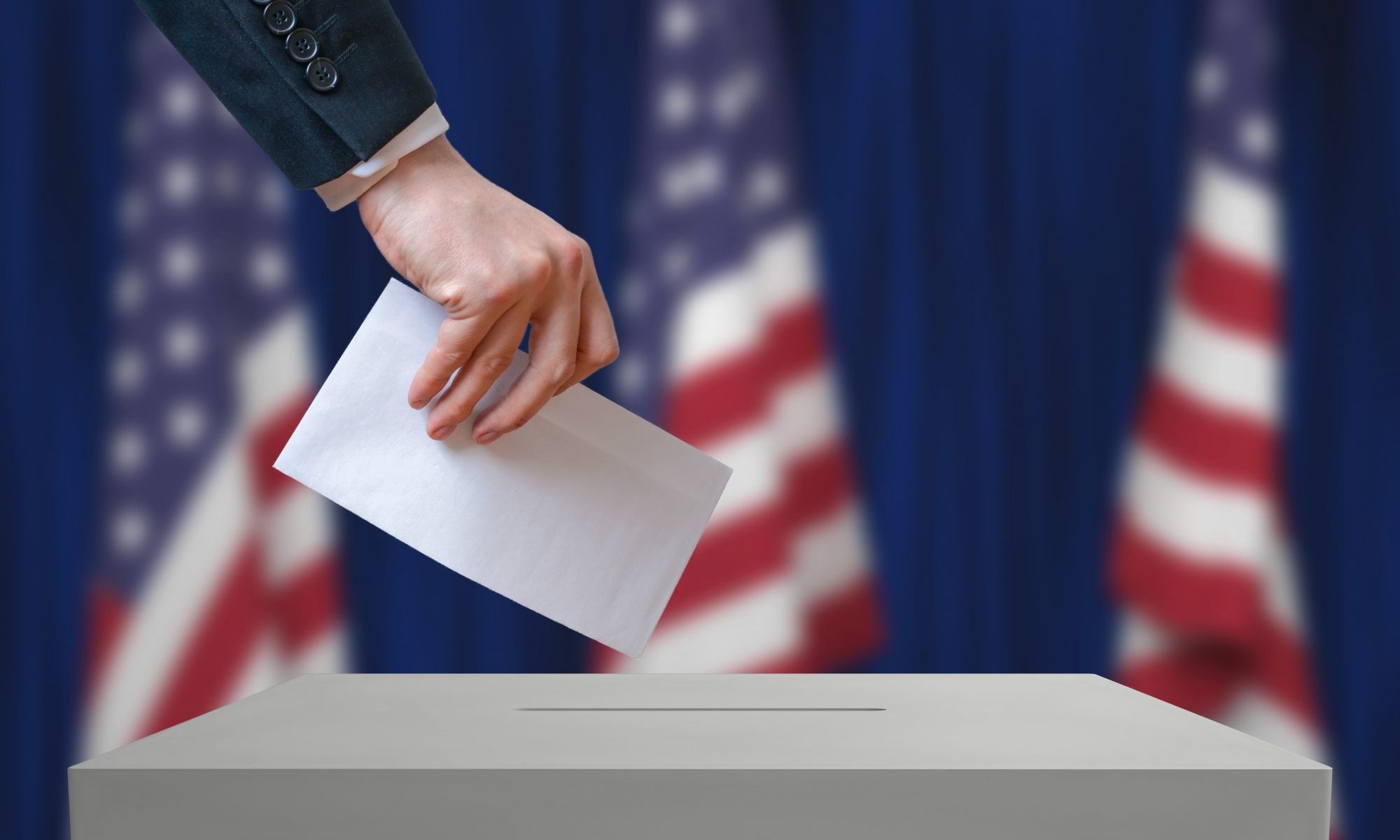 On Tuesday, voters go to the polls to select their state Representative in the House District 74 special election. The District is entirely in Montgomery County.
The Republican nominee is former Montgomery School Board President Charlotte Meadows. The Democratic nominee is former Montgomery NAACP President Rayford Mack (D).
Meadows won the Republican primary runoff election over U.S. Army Reserve Colonel and prominent bankruptcy attorney Michael Fritz.
Both candidates spoke at the ARSEA/APEAL sponsored candidates forum in late summer.
"Montgomery is a great place to live and retire, but I am scared for Montgomery's future," Mack said. "We need things to change for future generations to have a great future."
"If we want our community to grow, we need leaders that will work for the community and not the party or any special interest groups," Mack said.
Mack outlined an ambitious agenda including expanding the number of professionals who can become school superintendents to people with MBAs and other advanced degrees, establishing apprenticeship programs, high-speed rail, and the creation of a healthcare lottery.
Mack said that a lottery with all of the proceeds dedicated to paying for Medicaid, the Department of Public Health, and Mental Health would free up over $900 million from the state's general fund budget.
Meadows said that she got involved in local education after managing her husband's medical practice office and seeing all of the resumes they received from receptionist candidates that could not spell.
"We have really got to start encouraging our young people to come back to Montgomery, but we have to provide opportunities for them," Meadows said.
Meadows is a former Montgomery School Board President, has worked with Students First where she successfully lobbied the legislature for expanding school choice in Alabama, by passing charter schools legislation. She is currently working with the LEAD Academy, which will give Montgomery parents more choices for their children's education.
"All of my adult life and most of my childhood was right here in House District 74," Meadows said.
The state retirees asked about cost of living adjustments for state retirees.
"First you must protect and enhance our current benefit," Mack said. "Unfunded COLAs would mean that we would have an unfunded liability. To do that we must find new revenue."
Mack said that he wanted to raise revenue by bringing the film industry to Alabama and by passing his healthcare only lottery, which would free up $908 million in the state budget to do other things.
Meadows said the first we have to "Make sure that the state budget is solvent and sustainable. We have got to make sure that the retirement benefits that you were promised."
Meadows said that just getting a bonus of $600 at the most by the time you pay taxes on it that is just a couple of meals out. It is not enough for a vacation.
"There are 2,200 state employees in House District 74," Meadows said. "I do not want to raise taxes, but we need to provide for our employees and our retirees."
Meadows said that while she does not like a gas tax, the legislature took action so our roads should start improving. Now we have got to address the prison situation and that will be a huge outlay of money.
"Nobody wants to see us treat state prisoners inhumanely," Meadows said. "The prisons also need to also be a safe place for people to work. Nobody should go to work afraid if they are going to get killed today."
"I will be a responsive and transparent representative, and I am excited about the opportunity to serve the people of District 74," Meadows said on her Facebook page. "I hope to earn your support through this campaign, and I hope you'll check back on our Facebook page for more information and volunteer opportunities."
Charlotte Meadows has been an advocate for education reform for the past 15 years. Meadows has a degree in accounting from Auburn University and a master's degree in business from University of South Alabama. She served on the Montgomery school board and has been the outreach director for StudentsFirst, a national education reform non-profit. Meadows is co-owner of her husband's medical practice where she has been the business manager. They have three children.
Meadows is an outspoken proponent of school choice in Alabama and is co-founder of the new LEAD Academy charter school that opened in Montgomery on Au
g. 15.
Rayford Mack is a native of Mobile, Alabama. He has been married to Dianne Mack since 1993. He attended Toulminville High School in Mobile where he was captain of the varsity football team his junior and senior year.
Mack attended Texas Southern University in Houston, Texas on a football scholarship. His football career ended after just one season due to a back injury. Mack worked in retail sales in the clothing industry in Houston. He completed his degree at the University of South Alabama earning a bachelor's degree in Sociology. At the University of South Alabama, he was president of the University of South Alabama Sociological Association and was a member of the Black Student Union Association. He served in the United State Navy from 1978 to 1981 aboard the USS Talbot FFG-4 as radioman and was stationed in Mayport, Florida. Following his discharge, Mack was accepted him into the graduate studies program in Instructional Design at the University of South Alabama.
Mack went to work for the State of Alabama Department of Human Resource in 1987 and retired on May 1, 2016. While employed with the Department of Human Resources he worked as a Social Worker in the eligibility division of Aid to Dependent Children. He transferred to the Elmore County Department of Human Resource in 1990 and worked in the ADC and Child Support Division. The State Department of Human Resource was creating a new unit in 1990 and he was transferred to the IV-E Unit in Division of Family and Children Services. In 1992 he became an auditor/investigator with the Office of Quality Control in the Office of Program Integrity. He returned to the IV-E Unit as a program specialist in 2009 and remained until his retirement in May 2016.
Mack has operated Raymac's Enterprises, a commercial cleaning service in the Montgomery area since 1995. Since 2011 he has served as the pastor of Mt. Moriah AME Zion Church in Montgomery, Alabama since 2011.
Voters need to remember to bring a valid photo ID with them to the polls.
Polls will open at 7:00 a.m. and close at 7;00 p.m.
The HD74 legislative seat became vacant when State Rep. Dimitri Polizos (R) passed away from a sudden heart attack in March.
Print this piece
Sanders campaign seeking Bernie Victory Captains in Alabama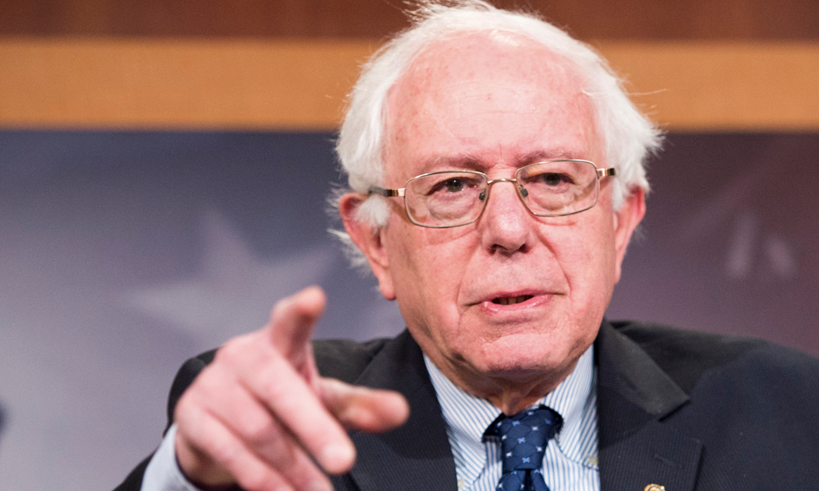 Saturday the Bernie Sanders for President campaign announced that they are seeking Bernie Victory Captains in Alabama who will host at least one Bernie event every week between now and the Alabama presidential primary on March 3.
"As a Bernie Victory Captain, you will host voter contact events like phone banks and Bernie Journeys to the states that vote before us that are vital to securing support for Bernie and our movement," the Sanders campaign wrote in recruiting emails. "You will be working with world-class organizers and dedicated supporters across the country."
"Voting for the Democratic nominee who will take on Trump is well underway," the campaign continued. "We won Iowa and New Hampshire, and mail-in and early voting ballots are being cast across the country. Before we know it, it will be your state's turn to vote! So we're looking for supporters in Alabama to join our Bernie Victory Captain program. Bernie Victory Captains are supporters who can commit to hosting one event a week between now and the Alabama primary."
Bernie Victory Captains are leading teams of people canvassing neighborhoods. They also played important roles in Sanders' win in New Hampshire and close second place finish in Iowa. Sanders had more votes in Iowa than South Bend Mayor Pete Buttigieg; but the Iowa Democratic Party ruled that because Buttigieg won more caucuses that he was the winner of Iowa and not Sanders.
"A volunteer I hosted on a Bernie Journey to New Hampshire this weekend just emailed to tell me she wouldn't have volunteered if she didn't see the event near her. Heartwarming," on Bernie Victory Captain wrote.
"Conquered my fear of canvassing. Hosted my third canvass yesterday and it went GREAT!!" another wrote.
Sanders is a U.S. Senator from Vermont. Though Sanders is an independent and a self-proclaimed socialist he caucuses with Senate Democrats.
The pro-Bernie group: Our Revolution wrote in an email: "The corporate media and the billionaire class have escalated their propaganda against Bernie and our movement."
"Chris Matthews had a near hysterical breakdown on MSNBC about being "executed" in Central Park if Bernie is elected," the group continued. "The former head of Goldman Sachs said that Bernie would "ruin" the American economy. MSNBC pretended that Buttigieg, Klobuchar, and Biden are one candidate to justify not admitting that Bernie is the frontrunner in the presidential primary race."
"As our vision of a just government that represents working people continues to gain momentum, their attacks will only become more vicious," the group continued. "Our Revolution is organizing all over America to support Bernie and a wave of progressive candidates who share our values. Rush a donation now to help us fight back against increasingly desperate corporate propaganda and organize to win in Nevada and all over the country!"
Former Vice President Joe Biden (D) had appeared to be the Democratic frontrunner; but his campaign was rocked by disappointing finishes in both Iowa and New Hampshire. Biden has been stung by GOP criticism that his son Hunter Biden profited from lucrative overseas deal in Ukraine and China off of Biden's tenure as Vice President.
Former New York City Mayor billionaire Michael Bloomberg has assembled a large campaign apparatus that includes hundreds of the Democratic Party's top operatives and strategists. He has spent more than $350 million of his own fortune into a months-long national advertising campaign that has lifted him in the polls as Biden has struggled in the early contests that Bloomberg ignored.
Bloomberg needs one more national poll sanctioned by the Democratic Party to show that he has ten percent support or more for him to participate in the next Democratic debate on Wednesday in Los Vegas. Sanders, Buttigieg, Biden, and U.S. Senators Amy Klobuchar (Minnesota) and Elizabeth Warren (Massachusetts) have already qualified to be on the debate stage.
Congresswoman Terri A Sewell, D-Selma, and U.S. Senator Doug Jones (D) have both endorsed VP Biden. The Alabama Democratic Conference and its leader Alabama Democratic Party Vice Chair for Minority Affairs Joe Reed has endorsed Bloomberg.
The Alabama Democratic Presidential primary will be on March 3.
People in states like California and South Carolina with early voting are already casting their ballots.
Original reporting by the Hill contributed to this report.
Print this piece