Sessions accuses House Democrats of "abusing awesome impeachment powers"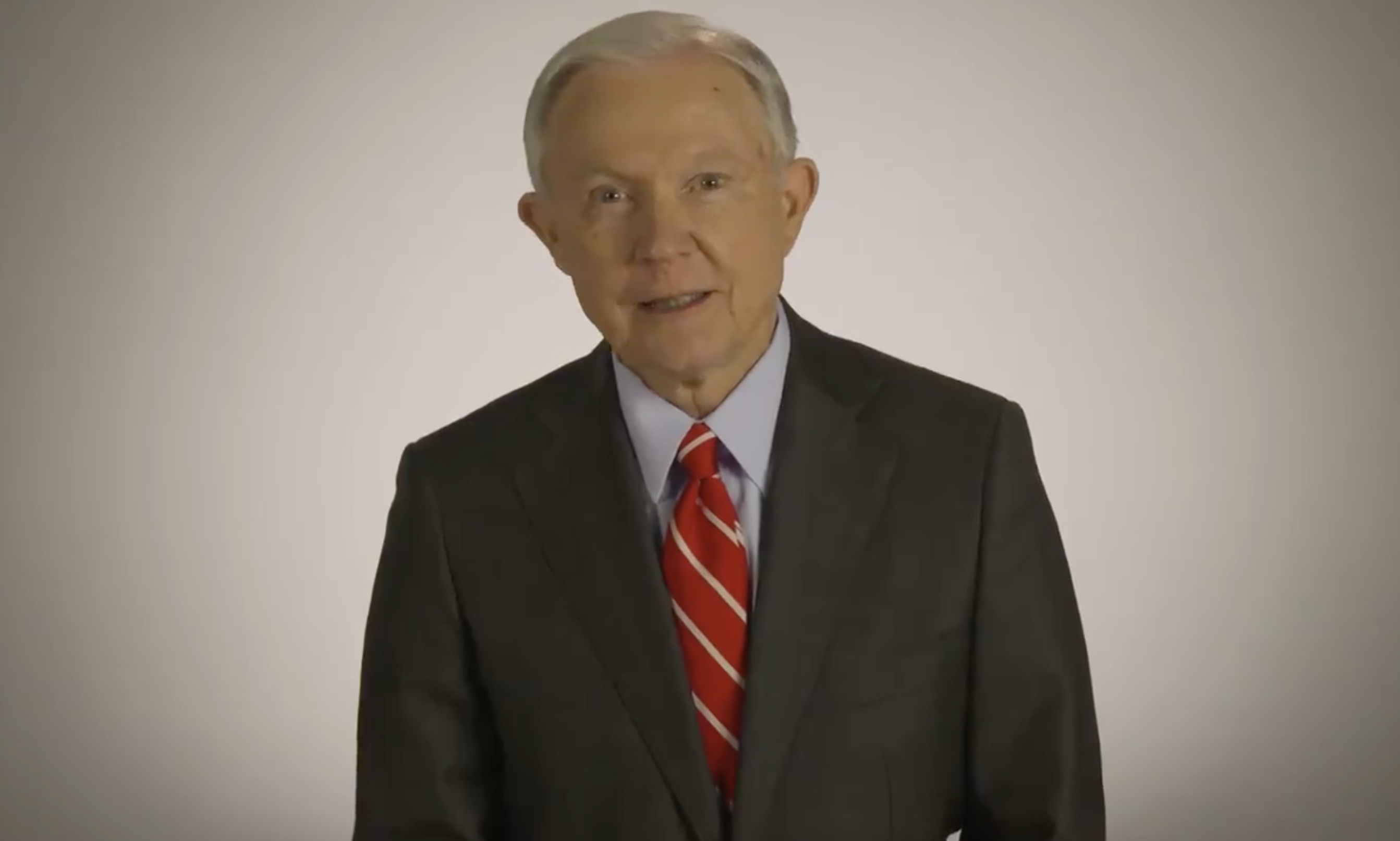 Wednesday, former Attorney General and U.S. Senate candidate Jeff Sessions (R) said that "There has never been such an unjustified impeachment." Sessions made the comments in an afternoon meeting with reporters at Alabama Republican Party Headquarters in Hoover. The U.S. House of Representatives voted in favor of the impeachment of President Donald J. Trump (R) on two Articles of Impeachment came just five hours later.
"The Democratic House is abusing the awesome impeachment power in our Constitution," Sessions said in a statement. "In our long Constitutional history, there has never been such an unjustified impeachment. These charges are vague and utterly lacking in merit and entirely political."
"Obstruction of Congress? Really? What do these vague words even mean?" Sessions said. "The Congress obstructs President Trump every single day. The courts obstruct the Congress and the Executive Branch on a regular basis. It is built into our system. Abuse of Power? Really? What a joke. For the Democrats, 'abuse of power' simply means anything that they do not agree with — anything that makes them angry."
"This action is certain to produce lasting consequences," Sessions warned. "Some things in this life can't be undone. This will be a stain on the House of Representatives forever."
Sessions is running for the seat he previously held for twenty years and is vowing to support President Trump and his policies if elected next November.
"This country is booming under President Trump's policies — it has never been stronger," Sessions said. "His policies are common sense, are working, and are what the American people want. President Trump stands up for the average American every single day, and the elitist Democrats respond with personal attacks. They will rue the day that they did this."
"They are not hurting President Trump; they are hurting America and themselves," Sessions concluded. "The Democratic leader in the Senate, Senator Chuck Schumer, will try all his antics. He is all politics, all the time. He will try to send the Senate on a fishing expedition for evidence. Why? Because he knows there exists no evidence that comes close to justifying impeachment or removal."
Sessions said that, "When this is all over, the Democrats will owe an apology to President Trump, and more importantly, they will owe an apology to the American people. This is true because it is the people's will, and the public interest, that is being obstructed."
The Alabama Political Reporter asked: Pres. Trump has refused to provide hundreds of documents, allow his cabinet people to testify, or testify himself to Congress's inquiry. Does that set a dangerous precedent damaging Congress's power of oversight over this and future administrations?
"This situation is somewhat different," Sessions said. Citing the previous investigations by the Special Counsel and the Department of Justice Inspector General, "There is a limit that the president can set. He is a leader of a co-equal branch of government. I do not believe his failure to respond with his top officials and other requirements Congress has placed on him, amounts to an impeachable offense."
Sessions was asked why was this different than the impeachment of President William J. "Bill" Clinton (D), who Sessions voted to convict.
Sessions said that Pres. Clinton had three specific violations of the law; while the charges against Pres. Trump are very vague.
Impeachment now moves to the Senate, where it takes a super majority to convict and remove a President.
Print this piece
Doug Jones praises end of state Democratic Party lawsuit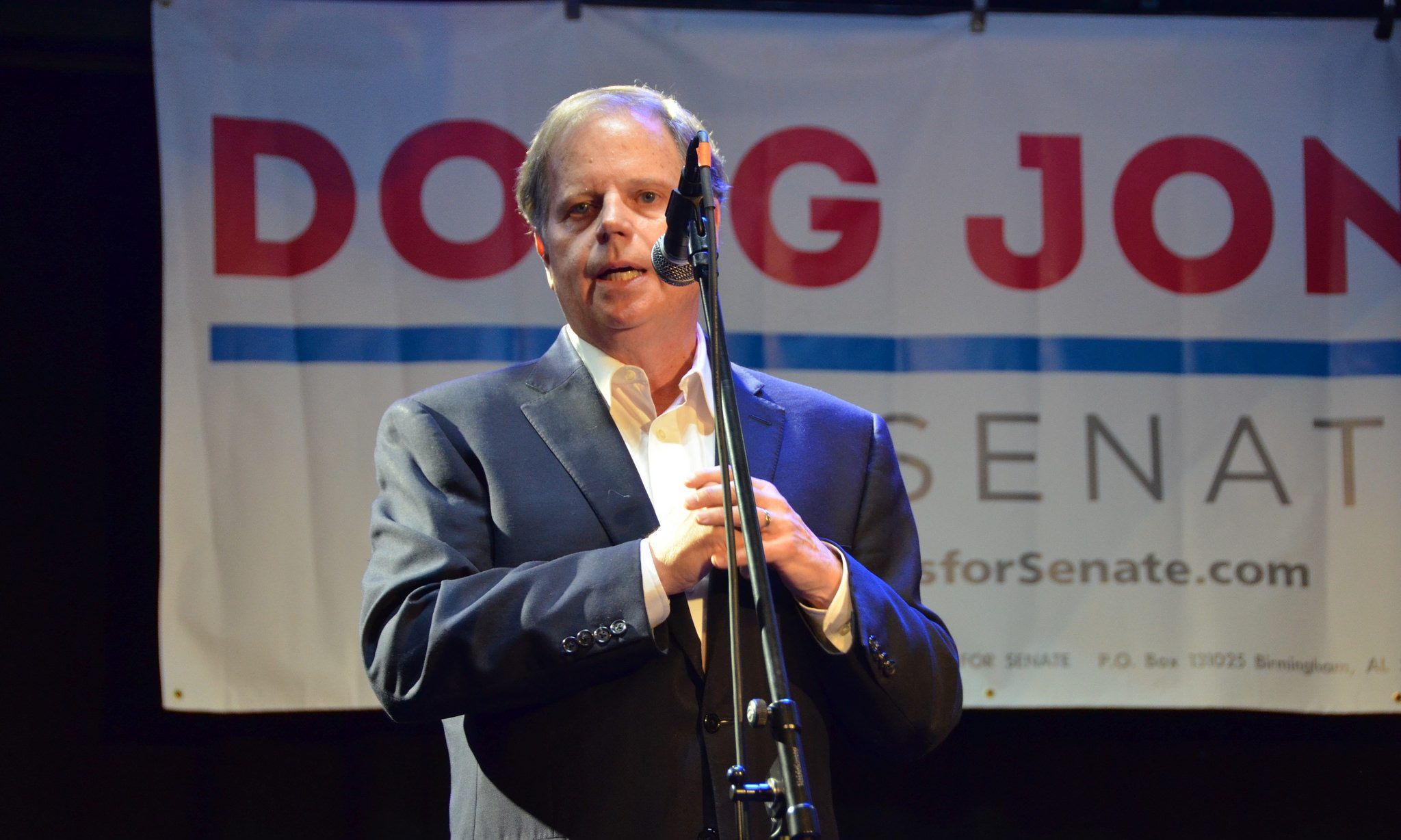 U.S. Senator Doug Jones, D-Alabama, on Thursday applauded the end of a lawsuit over control of the state Democratic party. 
Montgomery County Circuit Judge Greg Griffin on Thursday dismissed a lawsuit filed by former Alabama Democratic Party chairwoman Nancy Worley, which means that state Rep. Chris England, who was picked to lead the state Democratic party by a reform group championed by Jones, is the party's chair. 
"This is a great day for Alabama and her Democratic Party. Throughout much of last year, countless Democrats in our state worked to create a more open and diverse state party, while recognizing and being true to the crucial and historic role held by African-American voters," Jones said in a statement Thursday.
"The by-laws of the Alabama Democratic Party now reflect the growing diversity in our state — including representation for Hispanic voters, Native American voters, Asian voters, voters with disabilities and voters from the LGBTQ community. And most importantly, the Alabama Democratic Party has dramatically increased leadership opportunities for young voters. Around 70 new caucus members were added to the state party Executive Committee last year—many of them young people from diverse backgrounds throughout the state. I'm proud to continue to work alongside a more unified, diverse and inclusive state party. 
"With the dismissal of this lawsuit, it is time that all who have been involved in this challenge, resolution, and expansion of the Democratic Party come together for a common good. Our state benefits from the ideas and engagement of a competitive two-party system. We have now demonstrated that we have the ability to be inclusive within our own party while working to expand the number and experiences of people who play a role in moving it forward.  
"Chairman Chris England and First Vice Chair Patricia Todd have my complete support and I call on Democrats throughout the state to unite behind them as we move forward in modernizing, re-invigorating, and expanding the Alabama Democratic Party.," Jones said.
Print this piece