Sessions accuses House Democrats of "abusing awesome impeachment powers"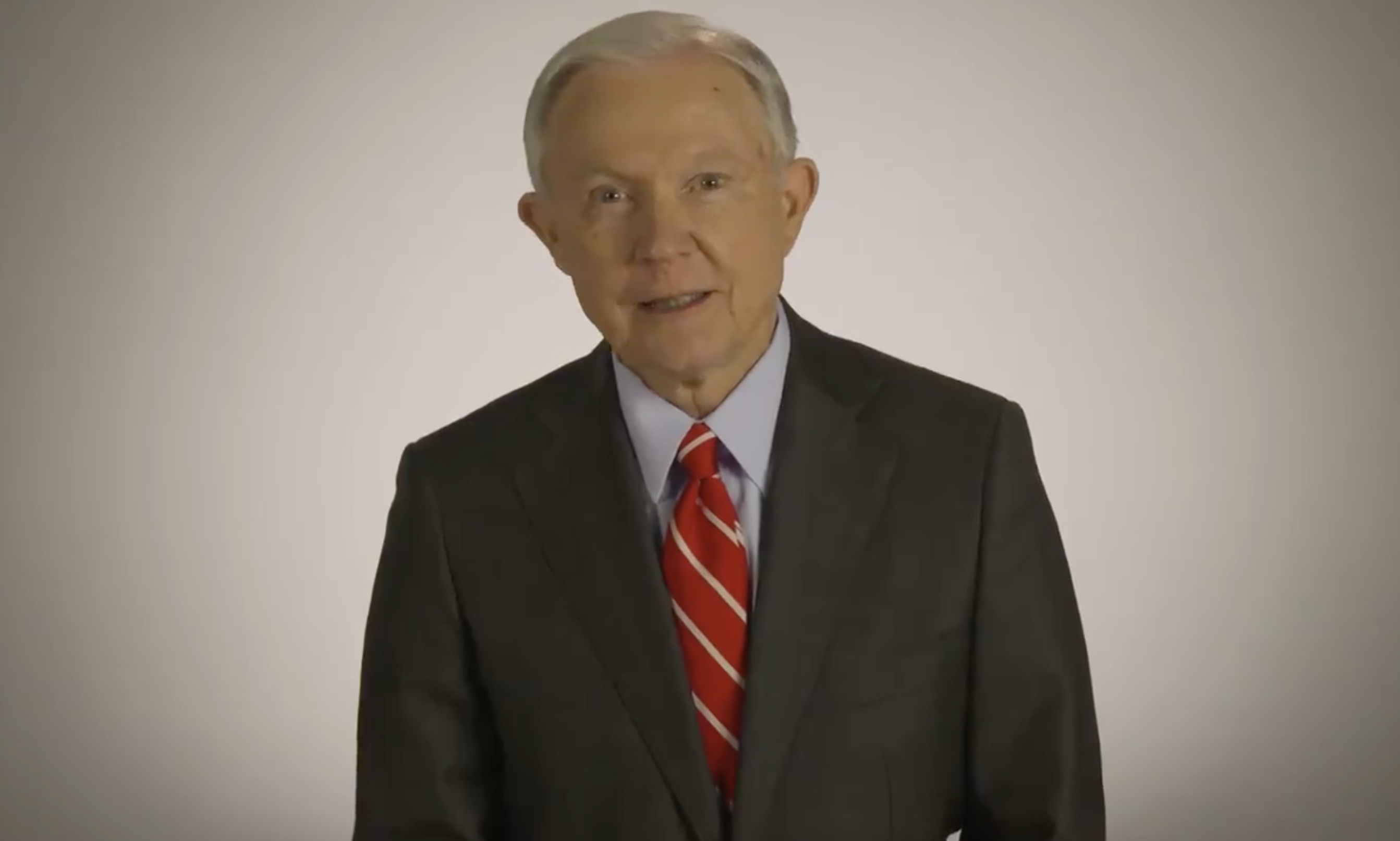 Wednesday, former Attorney General and U.S. Senate candidate Jeff Sessions (R) said that "There has never been such an unjustified impeachment." Sessions made the comments in an afternoon meeting with reporters at Alabama Republican Party Headquarters in Hoover. The U.S. House of Representatives voted in favor of the impeachment of President Donald J. Trump (R) on two Articles of Impeachment came just five hours later.
"The Democratic House is abusing the awesome impeachment power in our Constitution," Sessions said in a statement. "In our long Constitutional history, there has never been such an unjustified impeachment. These charges are vague and utterly lacking in merit and entirely political."
"Obstruction of Congress? Really? What do these vague words even mean?" Sessions said. "The Congress obstructs President Trump every single day. The courts obstruct the Congress and the Executive Branch on a regular basis. It is built into our system. Abuse of Power? Really? What a joke. For the Democrats, 'abuse of power' simply means anything that they do not agree with — anything that makes them angry."
"This action is certain to produce lasting consequences," Sessions warned. "Some things in this life can't be undone. This will be a stain on the House of Representatives forever."
Sessions is running for the seat he previously held for twenty years and is vowing to support President Trump and his policies if elected next November.
"This country is booming under President Trump's policies — it has never been stronger," Sessions said. "His policies are common sense, are working, and are what the American people want. President Trump stands up for the average American every single day, and the elitist Democrats respond with personal attacks. They will rue the day that they did this."
"They are not hurting President Trump; they are hurting America and themselves," Sessions concluded. "The Democratic leader in the Senate, Senator Chuck Schumer, will try all his antics. He is all politics, all the time. He will try to send the Senate on a fishing expedition for evidence. Why? Because he knows there exists no evidence that comes close to justifying impeachment or removal."
Sessions said that, "When this is all over, the Democrats will owe an apology to President Trump, and more importantly, they will owe an apology to the American people. This is true because it is the people's will, and the public interest, that is being obstructed."
The Alabama Political Reporter asked: Pres. Trump has refused to provide hundreds of documents, allow his cabinet people to testify, or testify himself to Congress's inquiry. Does that set a dangerous precedent damaging Congress's power of oversight over this and future administrations?
"This situation is somewhat different," Sessions said. Citing the previous investigations by the Special Counsel and the Department of Justice Inspector General, "There is a limit that the president can set. He is a leader of a co-equal branch of government. I do not believe his failure to respond with his top officials and other requirements Congress has placed on him, amounts to an impeachable offense."
Sessions was asked why was this different than the impeachment of President William J. "Bill" Clinton (D), who Sessions voted to convict.
Sessions said that Pres. Clinton had three specific violations of the law; while the charges against Pres. Trump are very vague.
Impeachment now moves to the Senate, where it takes a super majority to convict and remove a President.
Print this piece
Police deploy tear gas, rubber bullets on peaceful protesters in Huntsville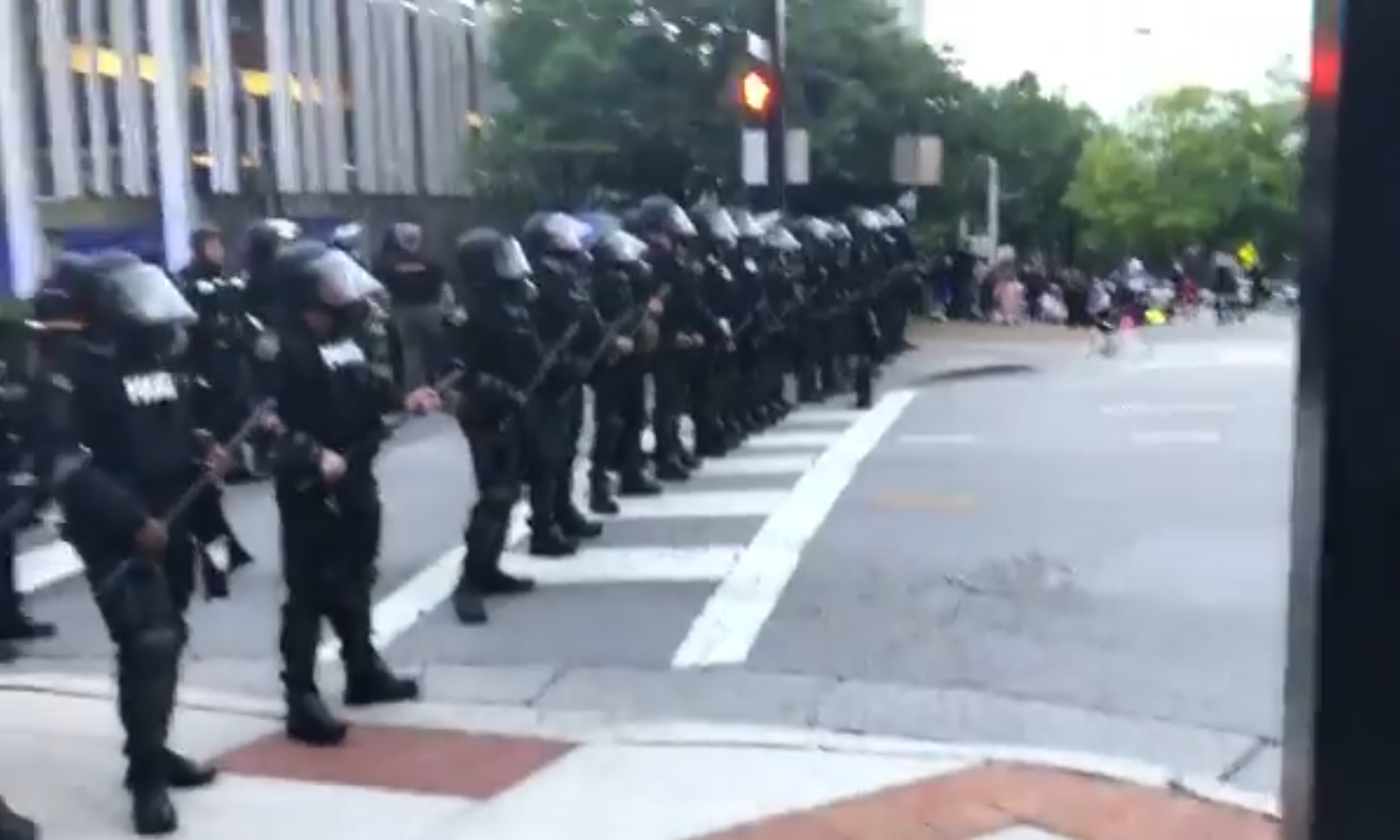 Huntsville police and state troopers with the Alabama Law Enforcement Agency deployed tear gas and fired rubber bullets at peaceful protesters and demonstrators chanting "I can't breathe" in downtown Huntsville Wednesday evening, injuring several people, including a small child.
Video from the scene shows demonstrators at the aftermath of an Alabama NAACP rally peppered with rubber bullets and tear gas as law enforcement helicopters hovered overhead.
One reporter on the ground described it as a "war zone."
State Rep. Anthony Daniels, D-Huntsville, the minority leader in the Alabama House, said the scene was reminiscent of Bloody Sunday in Selma as at least 35 state troopers were called in to forcefully disperse a peaceful crowd.
"Unnecessarily Using Force Against Peaceful Protesters in Downtown Hunstville," Daniels said on his Facebook page. "Who called the State Troopers? I am so disappointed in our local and county leadership. This is not Bloody Sunday. Why the hell were the State Troopers called."
In an interview with APR Wednesday evening, Daniels said it was very disappointing that it got to this point and he is demanding answers from local and state officials about why such a show of force and violence on the part of law enforcement was necessary.
"Thirty-five state troopers," Daniels said. "This is the type of presence that was at Bloody Sunday."
Daniels said there were several thousand people present at the formal demonstration, and several hundred stayed after the permit expired, but none of it appeared violent or disruptive.
"Peaceful protesters and concerned citizens — where there is no evidence of any type of disruption, in my mind," Daniels said. "I don't understand why local, county and state law enforcement — to the sum of 35 state troopers being present with full gear. It's just ridiculous to me and very disappointing. I'm waiting for answers."
Daniels and another state representative spoke at the rally earlier in the evening. He said he wondered if there was a threat posed or intelligence, which would be the only justification for such a deployment of force, and, if so, why he wasn't notified.
"It leads me to believe that it was an effort to justify the actual number of law enforcement there," Daniels said. "It looks to me like they were looking to justify the number of law enforcement that was there."
Audio dispersement attempt. pic.twitter.com/Yv1SaBcvLZ

— Ian Hoppe (@IanHoppe) June 4, 2020
Police began clearing the courthouse square in downtown Huntsville, where a Confederate memorial stands, after 8 p.m. Wednesday, according to AL.com. A protest permit expired at 6:30 p.m., leading armed riot police to disperse the crowd with pepper gas and rubber bullets.
The first sign of any offensive action by protesters came after police deployed smoke and after trooper cars sped through the area. The protesters threw water bottles at state trooper cars.
Pretty shocking scene of what appears to be peaceful protesters shot at by police with rubber bullets and sprayed with tear gas. pic.twitter.com/2RF0NgN752

— Chip Brownlee (@ByChipBrownlee) June 4, 2020
Protesters moved to Big Spring Park near Huntsville's Von Braun Center before they were again dosed with a "heavy" dose of tear gas, which carried across to a media staging area and obscured a Marriott hotel in smoke.
AL.com's Paul Gattis and Ian Hoppe report that a small child — less than four years old — was caught in the tear gas and began screaming.
A small girl, maybe three years old , was just enveloped in a cloud of tear gas. She screamed while her dad ran away with her.

— Ian Hoppe (@IanHoppe) June 4, 2020
Huntsville police said there had been no property damage or violence during the protest.
Lt. Michael Johnson with the Huntsville Police Department told Huntsville's WHNT that the police department ended what they thought was "a pretty peaceful protest."
"Once that permit expired, we still waited a good amount of time," Johnson said.
It appears law enforcement waited about an hour before beginning attempts to disperse the demonstrators with forceful means like tear gas and rubber bullets.
"It started to get a little hostile. A couple of things were thrown at us," Johnson said. "The verbiage, some of the threats, the hostility, blocking the road — we just cannot have that."
Johnson said police were not "going to roll the dice" to see if the protest turned out to be violent.
"We're not going to let this city go through what other cities go through," Johnson said, justifying using a "chemical agent" on peaceful protesters.
Before riot police sprayed them with tear gas and rubber bullets, protesters chanted "we are peaceful."
Daniels said people concerned about police brutality and what he called an inappropriate use of force Wednesday should show up at the ballot box and demand answers.
Print this piece