Prison reform group asks for observers on prison commissioner's task force on violence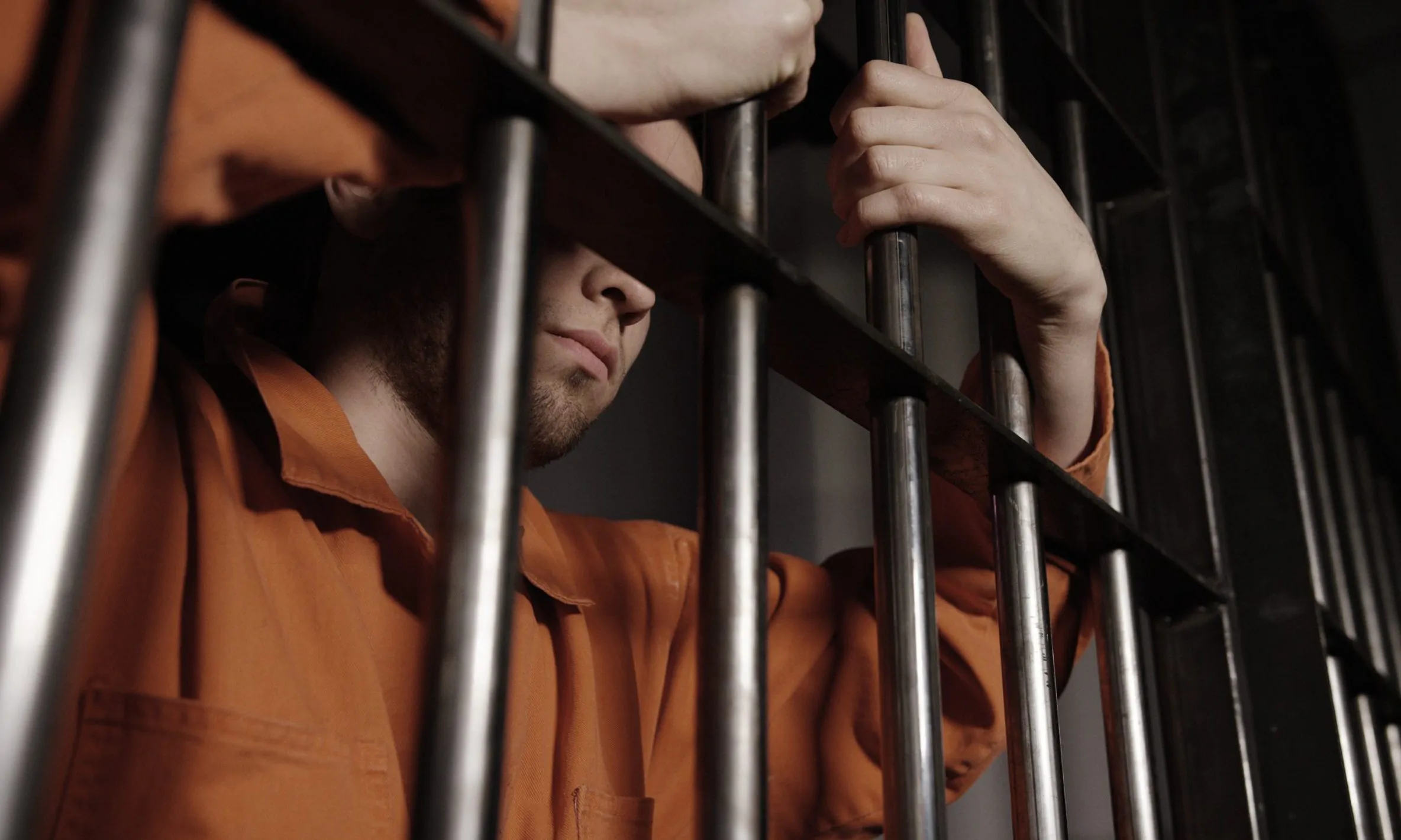 A group advocating for prison reform in Alabama on Friday asked that external observers be placed on a newly formed task force meant to address inmate-on-inmate violence and alleged excessive use of force by correctional officers. 
The request comes after a particularly deadly month, and year, in Alabama prisons. 
Alabamians for Fair Justice, a coalition of former prisoners, family members and civil justice groups, sent a letter Friday to members of Gov. Kay Ivey's criminal justice study group, asking that Alabama Department of Corrections commissioner Jeff Dunn include outside eyes into his internal task force. 
"If ADOC wants to invite real oversight of its violent prisons, it must include independent, external observers in its new task force," reads the letter. "The people of Alabama do not trust prison officials to provide meaningful oversight of the violence in their prisons and amidst their correctional officers' ranks." 
Dunn announced formation of that task force on Dec. 9,  following the deaths of two inmates in the previous four days. 
Inmate Michael Smith, 55, of Fairfield was pronounced dead at a medical facility on Dec. 5, five days after a "use of force" incident involving correctional officers at the Ventress Correctional Facility in Clayton. Two officers were placed on leave connected to that incident, ADOC has said. 
Another inmate, Willie Leon Scott, 48, of Birmingham was pronounced dead on Dec. 6 at the Baptist Medical Center South in Montgomery following an "incident" on Dec. 4 at the Holman prison in Atmore. 
The day after Dunn's announcement of the new task force two other inmates died in state prisons. 
Brandon Ladd, 31, was pronounced dead by a prison physician at the Bibb Correctional Facility on Dec. 10, and Byron Tubbs, 44, was pronounced dead at the Donaldson prison infirmary on Dec. 10. Both deaths are under investigation, ADOC said in a statement Thursday. 
In another incident involving correctional officers, Steven Davis, 35, of Graysville, died on Oct. 5 after correctional officers "applied physical measures" on the inmate the day before. ADOC said at the time that Davis had attempted to strike an officer with weapons. 
At least 27 inmates have died in Alabama prisons in 2019 due to murder, drug overdoses or suicide. 
"Commissioner Dunn has directed the task force to assess measures including "Tactics and Techniques" reinforcement training programs, health and wellness interventions for correctional officers and staff, additional inmate rehabilitation programs and resources, and the reexamination of enhanced surveillance measures such as the possible use of body cameras by on-duty correctional officers," the statement from ADOC on the task force reads. "Dunn has directed the new internal task force to integrate these actions into the ADOC's three-year strategic plan."
The prison reform advocacy group believes the steps Dunn is taking don't go far enough. 
"Commissioner Dunn's answer to this escalating crisis is to form an "internal task force." According to ADOC officials, concerns about deadly use of force will be addressed through a "refreshment course" for correctional officers. We demand more," the group's letter reads. 
The group asks that Gov. Ivey and Dunn include on the task force: 
 – Legislators with experience on the prison oversight committee 
– Advocates who have served time in ADOC prisons 
– Lawyers who represent people in prison 
– Family members of people who have been victims of violence in ADOC prisons – Currently incarcerated advocates 
An ADOC spokeswoman received APR's questions as to whether ADOC commissioner Jeff Dunn would consider honoring the group's request on Friday, but APR hadn't received an answer as of Monday afternoon. 
Asked for Gov. Kay Ivey's comments on the violence in prisons and whether she supports the group's request for outside observers on the task force, in a statement to APR on Saturday Ivey's office did not address the group's request but commented on Ivey's formation of a prison study group, formed in July, which is expected to make policy recommendations before the Alabama Legislature's next session begins Feb. 4.
"The governor remains focused and committed to tackling the multifaceted challenges facing the state prison system, and in establishing the Study Group, she is aiming to see data and proven practices further guide needed reform in Alabama," the statement from Ivey's office reads. "Over the past five months, the members, who are various policy makers from both sides of the aisle, have worked diligently to study facts and hear directly from the public and others with a variety of experiences involving the system. This also included opportunities for individual meetings with members and staff. Both these individuals and the Study Group have a shared interest in seeing improvements in the state prison system. The group will present its findings to the governor next month to address the tough, complex issues within our criminal justice system."
Alabama Department of Corrections "disappointed" by "surprise" DOJ report on excessive force
The Alabama Department of Corrections on Friday responded to a scathing report released Thursday by the U.S. Department of Justice detailing correctional officers' violence against incarcerated men in state prisons, saying the department was "disappointed in the surprise manner" in which the DOJ released the report. 
The DOJ's report details numerous instances of unprovoked and illegal violence against inmates by correctional officers, cover-ups of those crimes by officers and supervisors, and shoddy investigations that often resulted in no disciplinary action. 
The federal government believes systemic use of excessive force within Alabama's prisons for men violates the Eighth Amendment. The report was expected, although it was unclear when DOJ would release it, and follows the DOJ's previous report, released in April 2019, that found that Alabama's prisons for men were likely violating inmates' rights to protection from sexual abuse and physical harm. 
"We are disappointed in the surprise manner in which the DOJ orchestrated the release of this letter, which hinders the progress made by our Department to address the long-standing challenges facing our correctional system," ADOC said in a statement Friday. "This substantive progress includes targeted efforts to reduce instances of violence within our facilities." 
ADOC in the statement said the department stands behind previous statements by Gov. Kay Ivey and Alabama Attorney General Steve Marshall.
Ivey responded to the DOJ report by saying it was an "expected follow-up" to the April 2019 report, completing the DOJ's investigation into the state's men's prisons that began in 2016.  
"We will be carefully reviewing these serious allegations in the coming weeks. My Administration remains hopeful that with the completion of this investigation, the state and federal governments can finally reach a resolution to all of the Department's allegations," Ivey's statement reads. 
"We all desire an effective, Alabama solution to this Alabama problem, and my Administration will put in the hard work and long hours necessary to achieve that result," Ivey continued. 
Marshall, however, took a much harder stance, claiming Alabama was "ambushed" by the DOJ report, and said the state "will not, under any circumstances, enter into a consent decree with the federal government to avoid a lawsuit." 
Among the many serious instances of excessive use of force against inmates in the report, the DOJ detailed the death of Michael Smith, 55, at Ventress prison in December 2019, in which "ADOC personnel informed hospital medical personnel that the injuries occurred after the prisoner fell from a bunk bed." 
"The autopsy revealed that the prisoner died from blunt force trauma to the head. He sustained multiple areas of intracranial bleeding, fractures of his nose and left eye socket, and had at least six teeth knocked out," federal investigators wrote in the report.
Federal investigators found that ADOC's investigative arm, the Intelligence & Investigations Division, did substandard investigations into use of force incidents, failed to collect necessary information on allegations and came to improper findings in numerous incidents. 
ADOC in the statement Friday said the department has been proactive in dealing with the DOJ's concerns, and that Commissioner Jeff Dunn formed a Violence Reduction Task Force in December 2019. 
"The recommendations of the Task Force include refresher protocol and procedure training; health and wellness interventions for correctional officers and staff; an emphasis on inmate rehabilitation programs and resources; and the reexamination of enhanced surveillance measures such as facility cameras and the use of body cameras for on-duty correctional officers," ADOC's statement reads. 
DOJ's report also notes that chronic understaffing in the overcrowded prisons is contributing to the use of violence among correctional officers, which has resulted in the serious injury and deaths of inmates. 
"The DOJ's claim that the 'ADOC …  has not taken meaning[ful] steps or other emergency measures to address the understaffing' is simply false," ADOC said in the statement, adding that in 2018 a federal judge accepted the department's plan to hire additional staff. 
It has been more than two years since U.S. District Judge Myron Thompson ordered the ADOC to hire an additional 2,000 correctional officers by 2022.
We are disappointed in the surprise manner in which the DOJ orchestrated the release of this letter, which hinders the progress made by our Department to address the long-standing challenges facing our correctional system."
"Since then, they have increased correctional staff by only 147 officers," said attorneys for the plaintiffs in the lawsuit in a filing on June 24. The Southern Poverty Law Center and the Alabama Disability Advocacy Program, the plaintiffs, filed the 2014 suit arguing the state was indifferent to the health of inmates dying by suicide in greater and greater numbers. 
Both Ivey and ADOC in their statements mentioned infrastructure investment as important steps to addressing the DOJ's concerns. Ivey's plan to build three new mega-prisons through a build-lease proposal continues to move forward. 
Rep. Chris England, D-Tuscaloosa, is a member of Ivey's Study Group on Criminal Justice Policy, which was formed in 2019 to study the state's failing prison system and suggest legislative fixes. The group in January made a series of recommendations but COVID-19 brought an end to this year's Legislative session without the bills that those suggestions produced coming up for votes.
England in a Tweet Friday expressed concern about spending billions on new prisons, and reiterated his previous calls for Ivey to call a special session to address the state's prison crisis.
After two DOJ reports detailing how bad our prisons are, are we really going to give the same @ALCorrections that is failing miserably to manage our current prisons over 2 billion dollars to build new ones? Seriously? We need a special session @GovernorKayIvey. #alpolitics

— Chris England (@RepEngland70) July 24, 2020
"After two DOJ reports detailing how bad our prisons are, are we really going to give the same @ALCorrections that is failing miserably to manage our current prisons over 2 billion dollars to build new ones? Seriously? We need a special session @GovernorKayIvey."