State not hiring nearly enough prison correctional officers to meet court order, according to court filing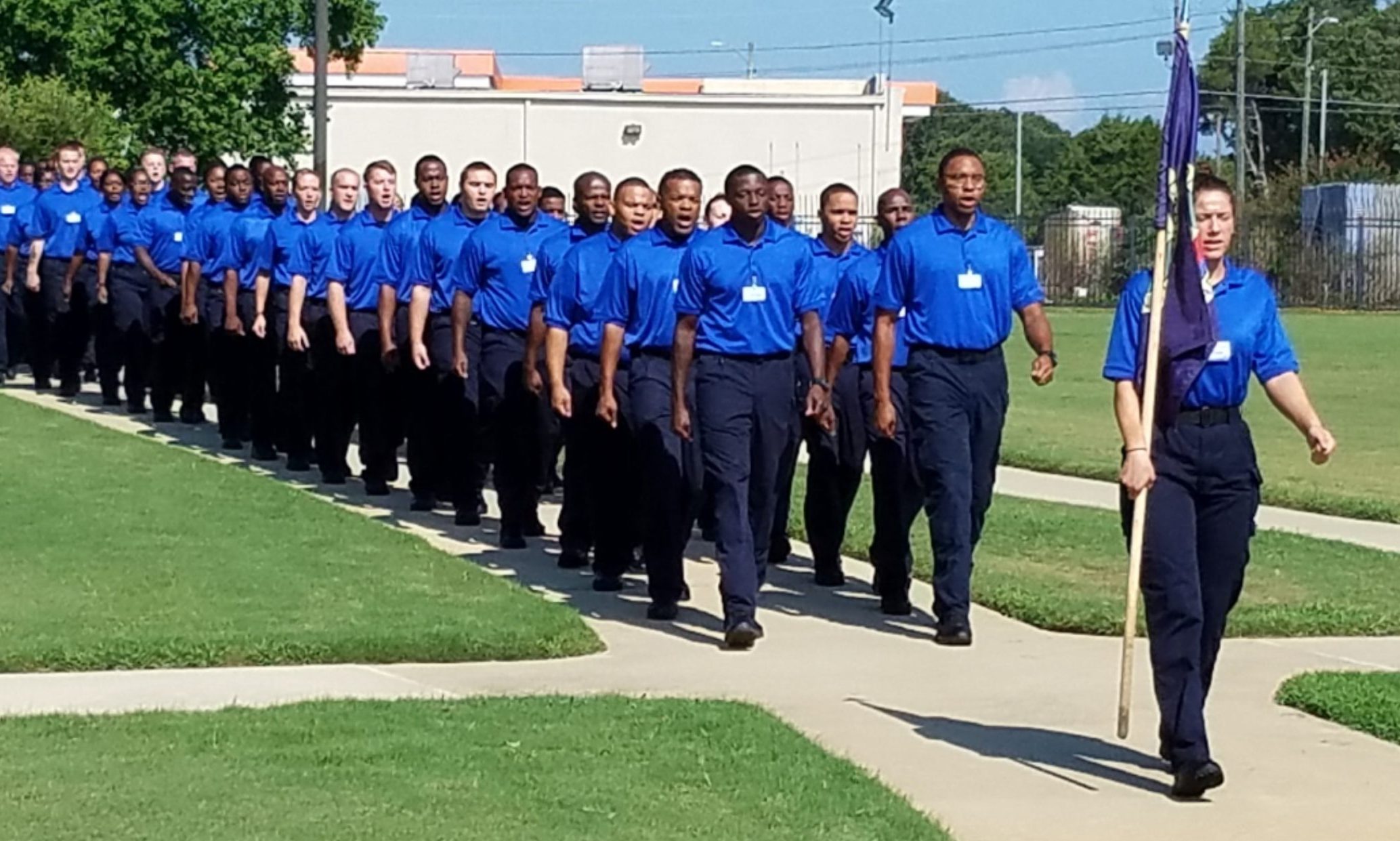 In a court filing Friday an attorneys for plaintiffs in a lawsuit against the Alabama Department of Corrections highlighted how few correctional officers the state has hired since a federal judge ordered at least 2,000 more be sent to work inside the state's deadly, overcrowded prisons. 
The Alabama Department of Corrections (ADOC), in a statement Monday pushed back on those assertions, saying the plaintiffs' filing didn't include recent officer graduates soon to be at work. 
"Defendants efforts to address severe and deadly correctional understaffing in Alabama prisons have not yet proven to be effective in addressing both recruitment and retention," Southern Poverty Law Center attorney CJ Sandley and Anil Mujumdar, counsel for Alabama Disabilities Advocacy Program, wrote to the court in Friday's filing. "Since the Court issued its Liability Opinion in June 2017, ADOC's total number of COs, BCOs, and supervisors has decreased by 196 officers." 
The attorneys were referring to correctional officers by the acronym "CO's" and a new classification of lesser-trained officers, called basic correctional officers, by "BCOs." 
The court filing goes on to state that comparing staffing numbers from December 2017 until Sept. 30, the most recent data filed by the ADOC, the state shows an increase of just 25 officers over nearly two years, which is less than 1.5 percent of the judge's order to add 2,000 officers by February 2022. 
The Plaintiffs' attorneys also asked the court not to allow ADOC to count another type of correctional officer, called a cubical correctional officer (CCO), who cannot work directly with inmates at all, to be counted toward that required 2,000 new hires. 
The Alabama Disability Advocacy Program and the Southern Poverty Law Center filed the civil suit Braggs v. Dunn in 2014, over the state's treatment of state inmates' mental health care, following a rash of suicides inside the state's prisons. 
In 2019 U.S. District Judge Myron Thompson ruled that treatment of the inmates was unconstitutional and violates the Eighth Amendment, and wrote in his ruling that the Alabama Department of Corrections was "deliberately indifferent" to the treatment of the prisoners in isolation. 
In a response Monday to the court filing, Bill Lunsford, an attorney with the Birmingham-based law firm Maynard Cooper Gale who is representing ADOC, wrote that the agency believes the SPLC's findings do not reflect progress already made. 
"We believe the SPLC intentionally took great liberties with complicated information that ultimately painted an inaccurate portrait of the meaningful progress we have made in addressing staffing challenges, including deliberately excluding data from the most effective recruitment period in ADOC history," Lunsford wrote.  
Lunsford said that between Oct. 1, 2018 and Sept. 30, 2019 ADOC has had a net gain of 193 "correctional security staff" and just recently graduated 125 more officers in December. 
It was unclear Monday if Lunsford was counting those new cubical correctional officers among those 193 "correctional security staff." As of Monday evening APR hadn't received answers to questions to an ADOC spokeswoman seeking clarification. 
The ADOC had previously requested that the court place under seal the most up-to-date staffing figures citing security concerns, according to court records. The court agreed to do so, allowing only staffing figures older than three months to be released publicly, according to those records. 
"The reality is that we are instituting sweeping changes to address both recruitment and retention concerns that will take both time and resources to fully implement, including building three new correctional facilities that will provide safer and more desirable working conditions," Lunsford wrote in the statement. "This is not an easy undertaking, and the SPLC's manufactured distractions only serve to detract from our collective mission to positively transform corrections in Alabama. We are solely focused on the task at-hand and remain fully committed to achieving this goal."
The SPLC and the Alabama Disabilities Advocacy Program issued a statement later on Monday addressing Lunsford's comments. 
"We stand by our January 3, 2020 court filing. According to Alabama's Department of Corrections' own data and consultants, it must hire over 2,000 certified correctional officers in the next two years," the statement reads. "No matter how you do the math, Alabama's prisons remain horrifically understaffed.  Alabama has a very long way to go to comply with the Court's Order requiring hiring 2,200 correctional officers by February 2022." 
In a Feb. 20, 2018 opinion Judge Thompson noted the state's problematic staffing shortages. 
"The Department's lack of correctional staff leaves many ADOC facilities incredibly dangerous and out of control" and causes "prisoners and correctional officers alike" to be "justifiably afraid for their safety." the judge's opinion reads. "As multiple witnesses testified at the understaffing remedial hearing, this legitimate perception of danger to correctional staff–which is a direct result of understaffing–begets further understaffing: it is a major impediment to recruitment and retention." 
Judge Thompson in his opinion also wrote that the evidence presented at a recent hearing "plainly indicated that the understaffing remedy will require ADOC to hire significant numbers of additional correctional officers. Yet ADOC, despite its purported efforts to hire more officers, has in fact continued to hemorrhage correctional staff since the time of the June 2017 liability opinion–that is, when this court had already found that "persistent and severe shortages of … correctional staff" was an "overarching issue[]" that contributed to the defendants' Eighth Amendment violation." 
Lunsford notably argued at  the inaugural meeting of Gov. Kay Ivey's Study Group on Criminal Justice Policy in July that the state's prisons aren't overcrowded, which drew criticism from several lawmakers on that study group who attended the meeting. 
Formation of the study group came after the U.S. Department of Justice released a damning report on Alabama's prison system in April highlighting the overcrowded, understaffed and deadly prisons. The state faces a federal takeover of its prison system. 
The DOJ's report states that there is reasonable cause to believe that Alabama's prisons are in violation of the Constitution by failing to protect inmates from violence and sexual assault.
Suspected drug traffickers jailed in St. Clair County
Matt Mullinax, Christopher Baird, Sean Michael Brantley and Nathan Parke Bateman were all arrested following a lengthy undercover investigation.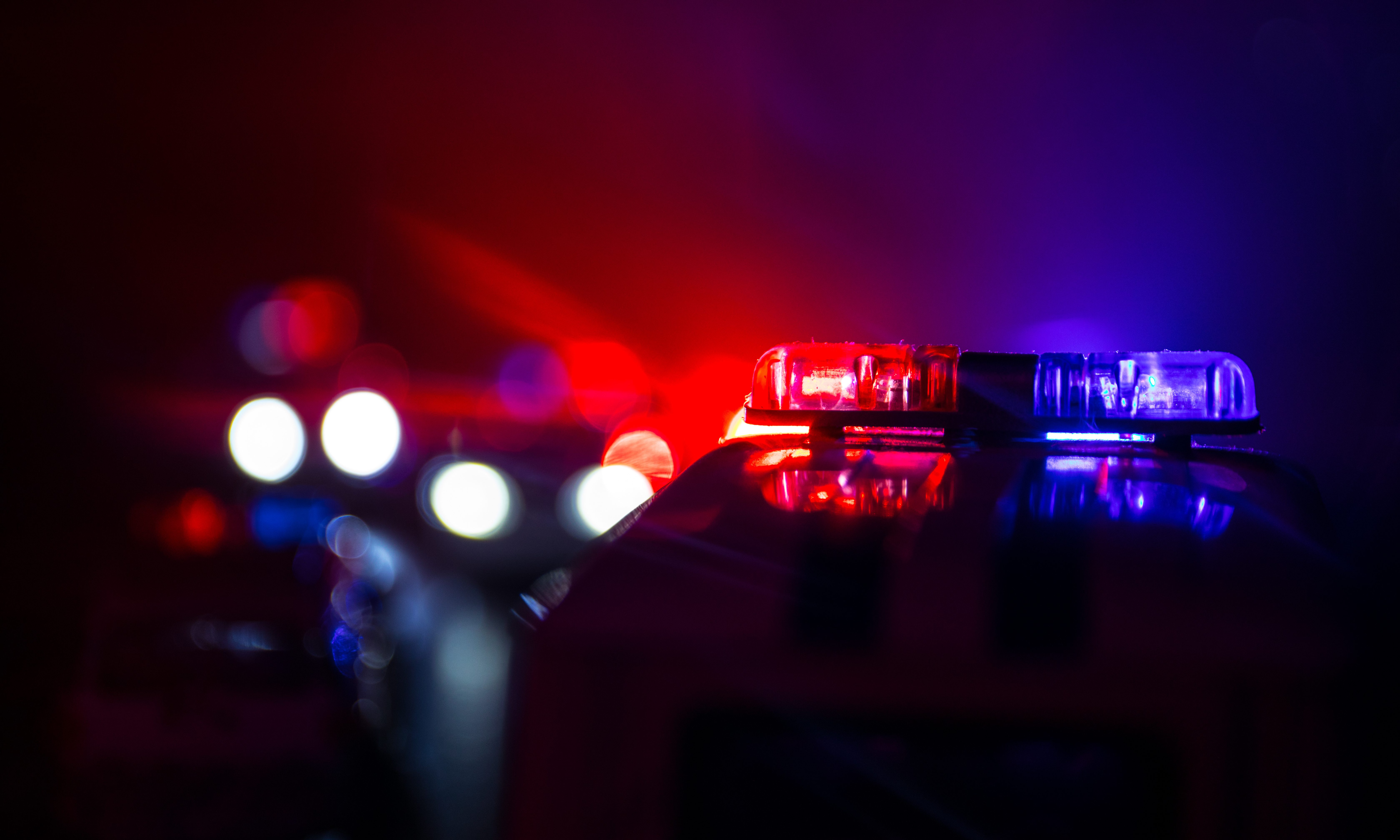 Four individuals were arrested Tuesday on allegations that they were involved in a methamphetamine trafficking ring in St. Clair County.
Matt Mullinax, Christopher Baird, Sean Michael Brantley and Nathan Parke Bateman were all arrested following a lengthy undercover investigation. All four are being held in the Ashville Courthouse without bond.
The St. Clair County Sheriff's Office Narcotics Division, St. Clair County District Attorney's Office, along with the FBI, FBI Safe Streets Task Force, Pell City Police Department, Oxford Police Department, Cherokee County Sheriff's Office and the Alabama Department of Corrections K9 Unit conducted an extensive undercover investigation that has resulted in the arrest of these individuals for their alleged involved in a methamphetamine trafficking criminal enterprise.
Matt Mullinax is a 37-year-old white male from Pell City. Mullinax has been charged with three counts of trafficking methamphetamine, three counts of unlawful Distribution of a controlled substance, one counts of unlawful possession of marijuana in the second degree and one count of unlawful possession of drug paraphernalia.
Christopher Baird is a 35-year-old white male from Pell City. Baird has been charged with two counts of trafficking methamphetamine, and one count of unlawful possession of a controlled substance.
Sean Michael Brantley is a 40-year-old white male from Lincoln. Brantley has been charged with two counts of trafficking methamphetamine, and one count of unlawful possession of a controlled substance.
Nathan Parke Bateman is a 37-year-old male of other race. Bateman has been charged with two counts of trafficking methamphetamine.
The four individuals have been charged with crimes. At this point these are allegations. Baird, Brantley, Mullinax and Brantley, like all accused, will have an opportunity to mount a vigorous defense before a jury of their peers.
According to the Center for Disease Control and Prevention, in 2018, 67,367 drug overdose deaths occurred in the United States. The age-adjusted rate of overdose deaths decreased by 4.6 percent from 2017 (21.7 per 100,000) to 2018 (20.7 per 100,000).
Methamphetamines and other psychostimulants were responsible for 12,678 drug overdose deaths in 2018.
According to the website drugabuse.gov, Methamphetamine is a powerful, highly addictive stimulant that affects the central nervous system. Methamphetamine is commonly also known as meth, blue, ice and crystal, among many other terms.
It takes the form of a white, odorless, bitter-tasting crystalline powder that easily dissolves in water or alcohol.
In addition to being highly addictive, long term use of methamphetamine can lead to symptoms that can include significant anxiety, confusion, insomnia, mood disturbances and violent behavior. Users also may display a number of psychotic features, including paranoia, visual and auditory hallucinations, and delusions (for example, the sensation of insects creeping under the skin).
Psychotic symptoms can sometimes last for months or years after a person has quit using methamphetamine, and stress has been shown to precipitate spontaneous recurrence of methamphetamine psychosis in people who use methamphetamine and have previously experienced psychosis.
These and other problems reflect significant changes in the brain caused by misuse of methamphetamine. Neuroimaging studies have demonstrated alterations in the activity of the dopamine system that are associated with reduced motor speed and impaired verbal learning.
Studies in chronic methamphetamine users have also revealed severe structural and functional changes in areas of the brain associated with emotion and memory, which may account for many of the emotional and cognitive problems observed in these individuals.
Methamphetamine use also leads to severe weight loss and dental problems. Methamphetamine use by pregnant women has been shown to cause cognitive and behavioral issues in their children that are long-lasting.
Billy J. Murray is the sheriff of St. Clair County.