Shelby: Administration is "lowballing" the cost of the coronavirus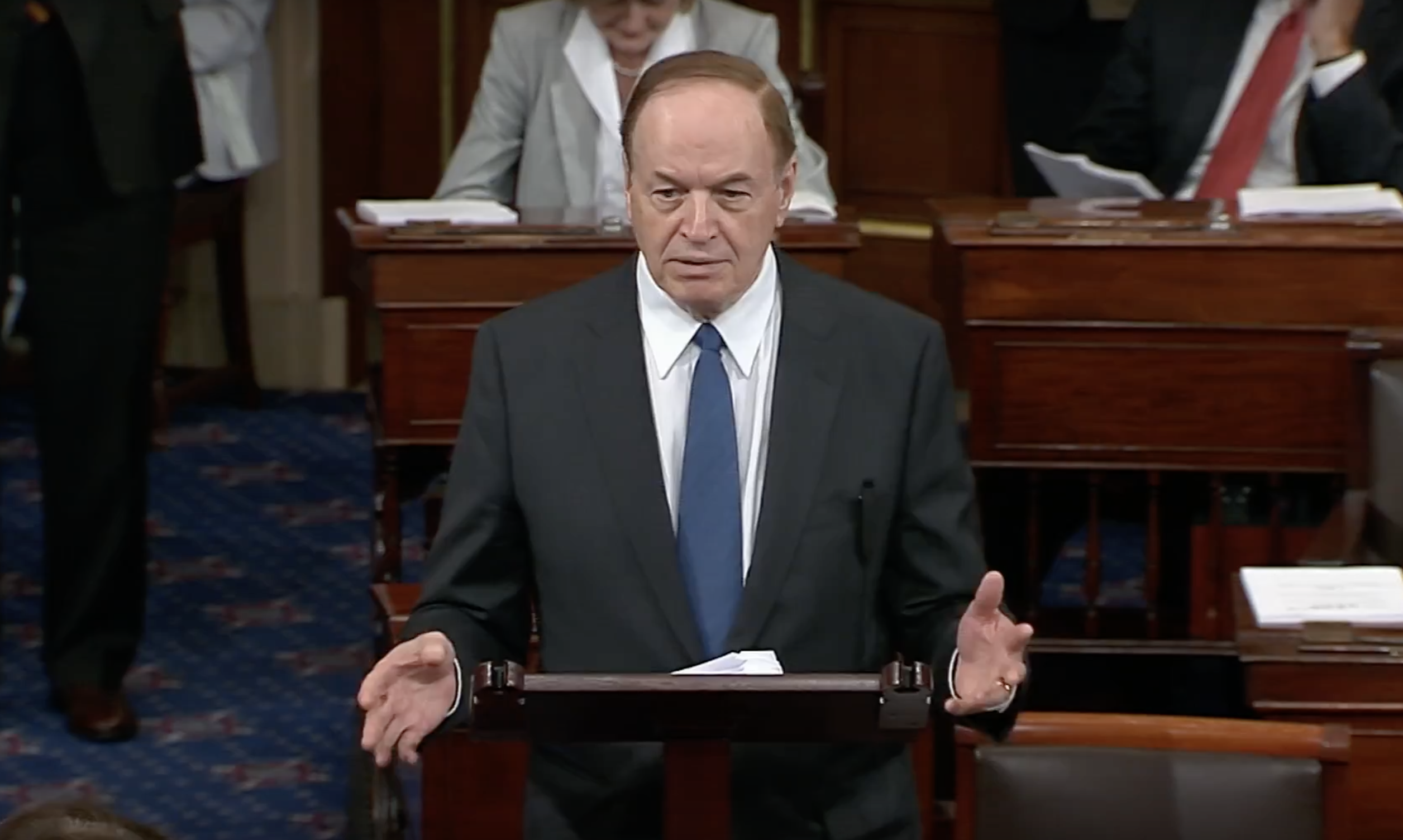 Tuesday, the Trump Administration asked the Congress for an additional $2.5 billion for planning for a possible coronavirus outbreak in the United States. U.S. Senator Richard Shelby (R-Alabama) accused the administration of "lowballing" the actual cost.
Shelby is the Chairman of the powerful Senate Appropriations Committee.
"It seems to me at the outset that this request for the money, the supplemental, is lowballing it, possibly, and you can't afford to do that," Shelby told HHS Secretary Alex Azar on Tuesday during a hearing on the agency's budget request. "If you lowball something like this, you'll pay for it later."
Shelby told reporters afterward he doesn't have a new number in mind but that it will be "higher" than the $2.5 billion requested by HHS.
Azar said the administration would work with Congress if lawmakers think more money is needed.
"We'll be of the mindset to fund this crisis, not to underfund it in any way, and I hope this administration would look at this as something they cannot afford to let get out of hand," Azar said.
The Trump administration's request includes $1.25 billion in new funding. The rest to be taken from existing health programs, including $535 million from fighting Ebola. Coronaviruses are a normal occurrence throughout the animal kingdom. This virus was first detected in Wuhan City, Hubei Province, China in December. It is believed that the disease originally existed in bats, which are a food source in China. Since then over 80,000 people have contracted the illness in 37 countries and over 2,700 have died. Researchers are referring to this strain of the coronavirus as COVID-19.
The Center for Disease Control and Prevention (CDC) warned that at that point it appears that it is inevitable that the virus will come to America.
"Disruption to everyday life might be severe," said Nancy Messonnier, director of CDC's National Center for Immunization and Respiratory Diseases.
The U.S. currently has 57 cases of COVID-19. 40 of those are Americans who were former passengers of the Diamond Princess cruise ship. On Friday, the administration suggested that some of those infected Americans could be treated at a federal facility in Anniston. A plan that local officials and the Alabama Congressional delegation both urged the administration to reject.
On Sunday, Shelby said, "I just got off the phone with the President. He told me that his administration will not be sending any victims of the Coronavirus from the Diamond Princess cruise ship to Anniston, Alabama. Thank you,
@POTUS, for working with us to ensure the safety of all Alabamians."
"It's not so much of a question of if this will happen in this country anymore but a question of when this will happen," Messonnier said. "We are asking the American public to prepare for the expectation that this might be bad."
Channel 42 TV is reporting that the UAB Health System is making preparations for the coronavirus by purchasing additional equipment and training staff in how to deal with the infectious disease which devastated medical professionals in Hubei Province.
(Original reporting by the Hill, Web MD, and Channel 42 News contributed to this report.)
Print this piece
Alabama may need 2,500 more ventilators. It's having to compete to get them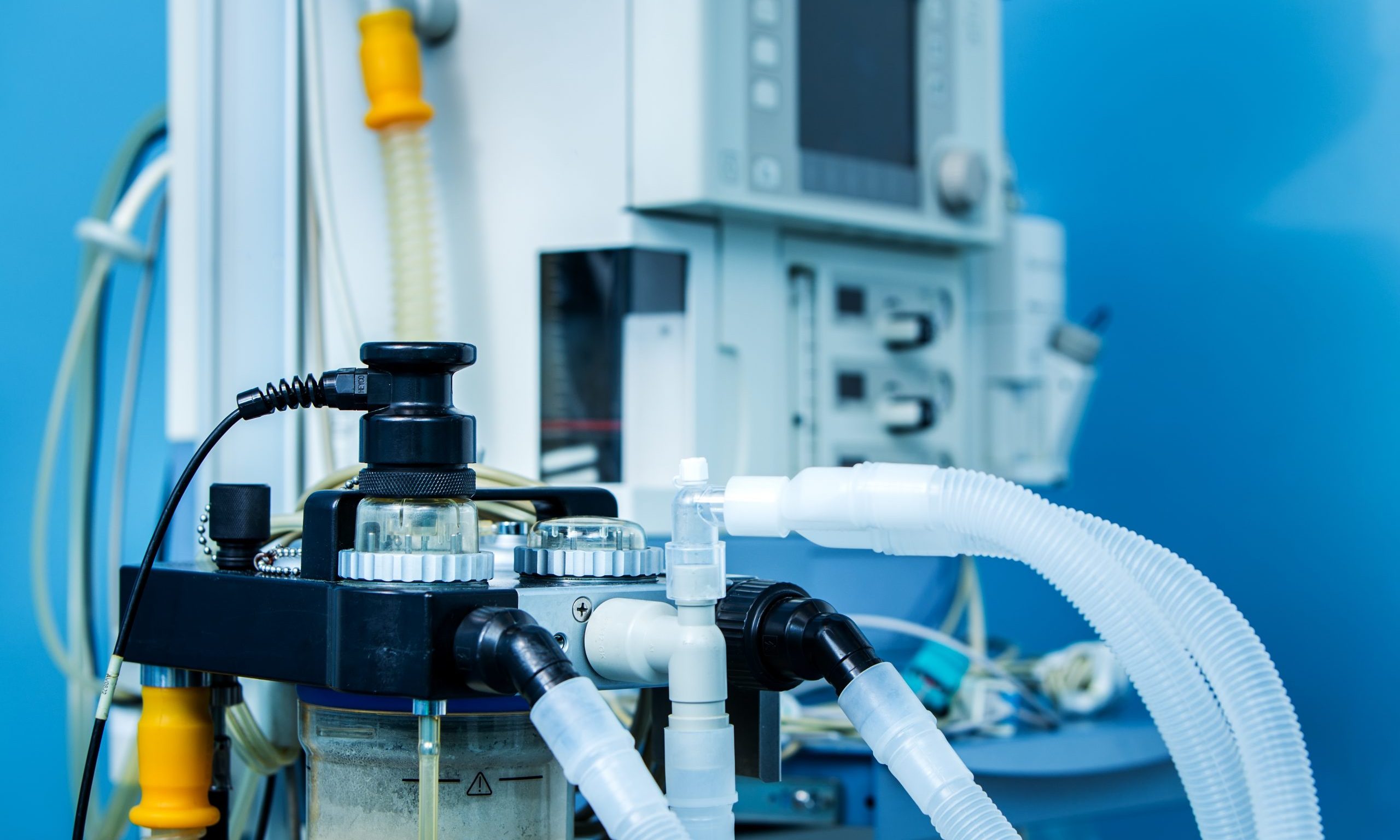 Alabama may need 2,000 more ventilators than it has, and it's being forced to compete with other states to get them on the private market.
State Health Officer Dr. Scott Harris said Friday that the Alabama Department of Public Health is attempting to source its own ventilators as a number of hospitals in the state are already struggling and asking for more.
The state requested 500 ventilators from the federal government through the Department of Health and Human Services and the national strategic stockpile. It asked for 200 of them to be delivered urgently.
"HHS has indicated that they're not going to fulfill that anytime soon because they're still taking care of places like New York City," Harris said in an interview with APR.
When Alabama nears an expected surge — say 72 hours before hospitals are expected to be overwhelmed with patients requiring life support — they may be able to make the extra ventilators available.
So Alabama, like a number of states, is being forced to try to source ventilators on its own through the private market, where hundreds of hospitals, all the other states and other countries are trying to do the same.
Harris said he signed a purchase order Thursday for 250 more ventilators.
"We're waiting to see, and then there are others that we're waiting to hear from," Harris told APR. "We're doing our best to try to source these in any way that we can."
"We're attempting to source those ourselves, but as you know, all the states are looking to source their own and in some measure competing with each other," he said a press conference Friday evening when Gov. Kay Ivey announced a shelter in place order.
Alabama Sen. Doug Jones said Thursday that Alabama will likely make additional requests, but there are only 10,000 ventilators in the national stockpile and in the U.S. Department of Defense surplus. And with every other state in the country also requesting these supplies, the federal government has said that states should not rely on the national stockpile to bolster their ventilator capacity.
By Friday, nearly 1,500 people were confirmed positive with the virus. At least 38 have died. Dire models from the Institute for Health Metrics and Evaluation at the University of Washington — models that influenced the state's decision to issue a stay-at-home order — project that by mid-April, Alabama could have a massive shortage of ventilators and hospital beds.
"The timeline I think makes sense and the time when we're expected to have a surge is the part that was most useful to us," Harris said. "We've been trying very hard to get an order in place with regards to this surge that we expect to happen."
The model estimates that Alabama could have a shortage of 20,000 hospital beds, 3,900 intensive care beds and more than 2,000 ventilators.
At least 3,500 ventilators would be needed at the peak of the COVID-19 outbreak in mid-April, according to the IHME model. Last month, Alabama Hospital Association President Donald Williamson said the state has a surge capacity of about 800.
The same model projects that about 5,500 people could die from COVID-19 in Alabama by August. However, the model is live and is regularly adjusted. Earlier this week, it suggested that 7,000 people could die by August.
Harris said the state, over the past couple of weeks, has added a few hundred additional ventilators to its capacity by converting anesthesia machines and veterinary ventilators for use on those infected with the coronavirus.
"Yet, even with adding all of those ventilators, going up by a few hundred units, which means to tell you that we're still using around the same percent of all of our ventilators even though the number [of ventilators] is going up," Harris said. "So we know that there are more patients on ventilators."
The state health officer said some hospitals in the state are already struggling but others are cooperating to share resources.
"They are really working hard to make sure that they have what they need, and we're trying very hard, along with the governor's office, to make sure that Alabama has enough inventory," Harris said.
Print this piece