Biden wins South Carolina, focuses on Alabama next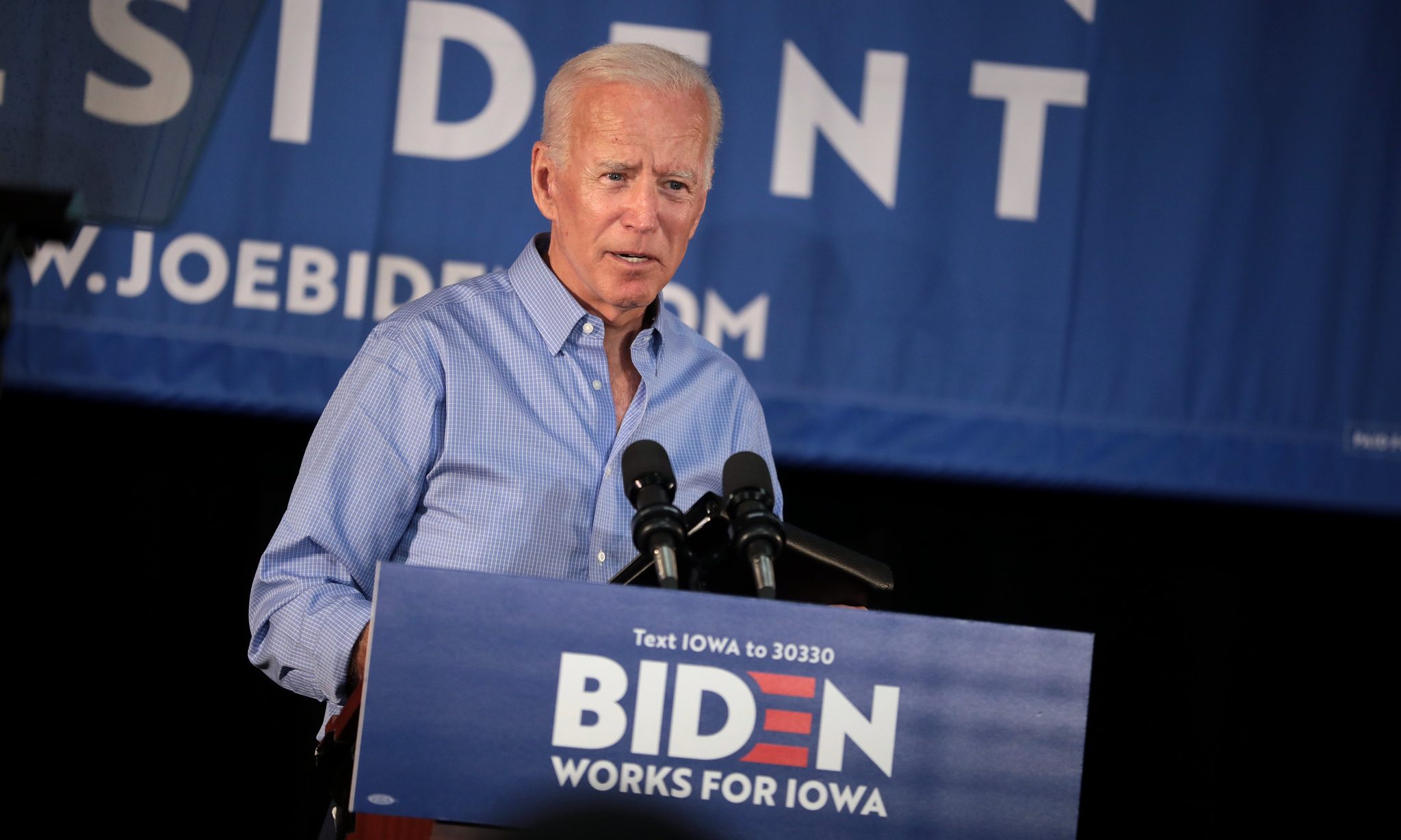 Saturday, as he had predicted all along, former Vice President Joe Biden (D) won a decisive victory in the South Carolina Democratic primary. Biden shifted his focus to Alabama on Sunday and returns to Alabama again on Monday as Super Tuesday looms.
Biden easily bested U.S. Senator Bernie Sanders (I-Vermont) garnering 50 percent of the vote versus Sanders' 19 percent. On Sunday, Sanders and his allies, U.S. Senator Doug Jones (D-Alabama) and Congresswoman Terri Sewell (D-Selma) praised the longtime Senator and former Vice President. Biden also has the endorsements of Birmingham Mayor Randall Woodfin and Selma Mayor Dario Melton.
Biden had gotten destroyed in Iowa, finishing well behind South Bend Mayor Pete Buttigieg and Sanders in Iowa. Biden was also a non-factor in New Hampshire, which was won by Sanders with Buttigieg finishing in a close second followed by Senators Amy Klobuchar and Elizabeth Warren. Biden finished in second in Nevada, but was almost twenty points behind Sanders.
Biden and Jones spoke at several events in Selma on Sunday at the 55th Anniversary of "Bloody Sunday," when then Governor George C. Wallace (D) ordered the then all-White Alabama State Troopers to use brute force to make voting rights marchers that had crossed the Edmund Pettus Bridge, horrifying the entire nation who saw the inexplicable brutality on their TV newscasts. The Rev. Martin Luther King Jr. then returned to Alabama and led a march from Selma to Montgomery under federal protection. The events in Selma 55 years ago led to passage of the Civil Rights Act of 1965 and the end of segregation.
Many of the speakers Sunday claimed that voter suppression is a problem today.
U.S. Sen. Elizabeth Warren (D-Massachusetts), Sen. Amy Klobuchar (D-Minnesota) and former New York City Mayor Michael Bloomberg also spoke at events in Selma on Sunday.
Mayor Bloomberg told the audience at Brown Chapel A.M.E. Church in Selma that the average Black family in America has a net worth of just ten percent of the net worth of the average White family. Bloomberg outlined an ambitious plan to improve the economic standing of Black Americans, including a plan to increase Black home ownership. If elected, Bloomberg would be the first Jewish President in American history.
Nine members of the audience stood up and turned their backs on Bloomberg during his speech. Bloomberg has been endorsed by the powerful Alabama Democratic Conference as well as by House Minority leader Anthony Daniels (D-Huntsville).
Biden also spoke to the congregation and outlined his history of working with Black voters as Vice President and representing Delaware in the United States Senate. Biden said that growing up he also faced some discrimination as Catholic kid in a town that did not like Catholics. If elected, Biden would be just the second Catholic President in American history. Pres. John F. Kennedy (D) being the other.
Biden was not above criticism at the event. The Rev. Al Sharpton said "We are not interested in nicer masters" while turning towards Biden during his speech at Brown Chapel.
South Carolina and the cost of running campaigns in Super Tuesday narrowed the field. A number of enthusiastic supporters of South Bend Mayor Pete Buttigieg were in the crowd in Selma on Sunday. He dropped out of the presidential race just hours after the reenactment of the crossing of the Edmund Pettus Bridge. Billionaire Tom Steyer also dropped out of the race ahead of Super Tuesday. Buttigieg stunned the nation with an extremely narrow victory in the Iowa Caucus and a close second place finish in the New Hampshire primary; but failed miserably in the Nevada Caucus and the South Carolina Primary. Conservative talk radio host and Medal of Freedom winner Rush Limbaugh had predicted after New Hampshire that America was not ready to see two gay men kissing on stage, referring to Mayor Pete and his husband. While Limbaugh's comments were condemned as homophobic; his prediction that Latinos in Nevada and Blacks in South Carolina would balk at voting for a gay presidential candidate proved to be accurate.
Martin Luther King III, former Georgia gubernatorial candidate Stacey Abrams, Rev. Al Sharpton, Rev. Jesse Jackson, and surviving "foot soldiers" from the bridge crossing were also in attendance on Sunday.
Democratic frontrunner U.S. Senator Bernie Sanders (I-Vermont) chose to focus his energies in other, more delegate rich, states than Alabama. Biden needs to win Alabama as well as other southern states if he is to be a credible threat to Sanders, who won New Hampshire, had a close second place finish in Iowa, won a landslide victory in Nevada, and was second in South Carolina. Warren is hoping to carry her home state of Massachusetts and begin accruing delegates with competitive finishes elsewhere. Her campaign has struggled to stay competitive to this point. Many Democrats, including former Secretary of State Hillary Clinton (D) and James Carville, have been openly critical of Sanders and his decades of openly advocating for socialism.
Famed voting rights protestor, who suffered a concussion from a police beating in Selma in 1965, Congressman John Lewis (D-Georgia) spoke to the crowd at the bridge crossing despite poor health from his fight with cancer. Many of the participants in the Brown Chapel service asked for prayers that God would heal Lewis. Lewis is a native of Troy.
The polls open at 7:00 a.m. on Tuesday and close at 7:00 p.m. You must vote at the polling place at which you are assigned and have a valid photo ID with you to participate.
(Original reporting by the Hill contributed to this report.)
Justice Ginsburg's death will supercharge a heated 2020 campaign
The passing of one of the court's most liberal justices so close to the Nov. 3 general election has set off a political firestorm as to what president should pick the next justice — President Donald Trump or Joe Biden, should he defeat Trump in November.
Just hours after the death of 87-year-old Supreme Court Justice Ruth Bader Ginsburg on Friday, conservatives, including the Alabama-based Foundation for Moral Law, said Ginsburg's passing is an opportunity to reverse the ideological trend of the nation's highest court.
The passing of one of the court's most liberal justices so close to the Nov. 3 general election has set off a political firestorm as to what president should pick the next justice — President Donald Trump or Joe Biden, should he defeat Trump in November.
The controversy over when and how to confirm a new justice will likely supercharge an already heated 2020 election campaign. Trump was at a campaign rally on Friday night when he learned about the justice's death from reporters.
"Just died? Wow, I did not know that," Trump said. "She was an amazing woman. Whether you agreed or not she led an amazing life. She was an amazing woman. I am sad to hear that."
Ginsburg, since her appointment by President Bill Clinton, has been bastion of the court's more liberal wing. The court was divided with four "liberal" justices led by Ginsburg and four "conservative" justices led by Samuel Alito.
Chief Justice John Roberts, though appointed by President George W. Bush, has been the swing vote on a number of major issues since the retirement of Justice Anthony Kennedy in 2018. Her death gives Trump the opportunity to appoint her replacement and potentially shape the direction of the court for decades to come.
Conservatives want Trump to select the nominee and the current GOP-controlled Senate to confirm the Trump appointee.
The Foundation for Moral Law — a conservative legal group founded by former Alabama Chief Justice Roy Moore — released a statement saying that Ginsburg's passing is an opportunity to move the court in a more conservative direction.
"For many years United States Supreme Court has been a bastion for liberal anti-God ideology," Moore said. "The passing of Justice Ruth Bader Ginsberg will be an opportunity to reverse this trend. I'm hopeful that President Trump will immediately nominate a true conservative who understands that our rights come from God and no authority in this country can take those rights from us."
"This is a very critical time for our country and our future and the future of our posterity depends upon our vigilance and direction," Moore said.
Judicial Watch, another conservative legal group, echoed Moore's statement.
"Judicial Watch sends it condolences to the family of Justice Ruth Bader Ginsburg. She had a wonderful judicial temperament that will always be remembered," said Judicial Watch President Tom Fitton. "President Trump now has a historic opportunity to nominate yet another constitutional conservative who will honor the Constitution and the rule of law across the full spectrum of constitutional issues."
"And the U.S. Senate should move quickly to work with President Trump to consider and approve a new justice who will faithfully apply the U.S. Constitution," Fitton said. "There is no reason we cannot have a new justice by Election Day."
Trump is expected to put forth a nominee to fill Ginsburg's seat in the coming days, according to ABC News.
Senate Majority Leader Mitch McConnell, R-Kentucky, wrote in a statement that, "President Trump's nominee will receive a vote on the floor of the United States Senate."
But Democratic senators and Senate Minority Leader Chuck Schumer, D-New York, disagree.
"The American people should have a voice in the selection of their next Supreme Court Justice," Schumer wrote on social media Friday, parroting a similar quote McConnell used in 2016 when he refused to give then-President Barack Obama's nominee, Merrick Garland, hearings and a vote for confirmation to the court. "Therefore, this vacancy should not be filled until we have a new president."
Republicans in the Senate blocked Obama from selecting Justice Antonin Scalia's replacement. Scalia was the most conservative jurist on the court.
Ginsburg was a staunch supporter of abortion rights and voter protections, and she played a major role in upholding Roe v. Wade, the Supreme Court decision protecting abortion rights. She also voted in favor of same-sex marriage and to uphold the constitutionality of the Affordable Care Act.
Most political observers expect Trump to appoint a woman to fill Ginsburg's spot. Political insiders have suggested that Trump believes that appointing a woman to the court could help him with woman, a key swing demographic that will likely decide the next election.
Will the Senate confirm Trump's appointment before the election or wait until after the public votes? If Republicans lose control of the Senate, could a lame duck GOP majority select the direction of the court on their way out?
Alabama Sen. Doug Jones has been widely criticized for his vote against the confirmation of Justice Brett Kavanaugh. If the vote comes before the Nov. 3 election, Jones's decision on whether to confirm Trump's appointee will be heavily scrutinized.
The questions about the Supreme Court is likely to only further inflame passions on both sides this election cycle.