NASA deals with the coronavirus
NASA Administrator Jim Bridenstine announced Monday that a NASA employee in California has tested positive for the coronavirus. Bridenstine also announced plans to use telework to limit exposure if the virus becomes more of a threat.
"On Sunday, March 8, we received confirmation an employee at NASA's Ames Research Center in Silicon Valley tested positive for the coronavirus (COVID-19)," Bridenstine said in a statement. "We believe the exposure at the center has been limited, but — out of an abundance of caution, and in consultation with Ames' Center Director Eugene Tu, NASA Chief Heath and Medical Officer Dr. J.D. Polk, and in accordance to agency response plans — Ames Research Center is temporarily on mandatory telework status with restricted access to the center until further notice."
"Limiting personnel at the center will allow Ames medical personnel and public health officials to determine potential contacts and assess areas that may require additional cleaning and mitigate potential exposure to center personnel," Bridenstine continued. "Working with county officials, Ames leadership and medical personnel are working to trace the contacts of the employee and notifying individuals who may have had significant contact with that person."
"Access to Ames is restricted to essential personnel only as required to safeguard life, property, and critical mission functions approved at the level of the associate center director," Bridenstine continued.
"More guidance will follow for those who do not have equipment to work from home or who work in labs or other facilities requiring similar technical equipment that are fixed assets. In addition, due to the current uncertainty about the coronavirus situation in the United States and its potential impact on travel during the next few weeks, three NASA Earth Science airborne science campaigns slated to deploy across the country this spring have rescheduled their field activity until later in the year. The campaigns are DeltaX, Dynamics and Chemistry of the Summer Stratosphere (DCOTTS), and Sub-Mesoscale Ocean Dynamics Experiment (S-MODE), which would include flights from Ames. The scientific returns of these projects are not expected to be impacted by this change of plans."
"Last Friday's agencywide voluntary telework exercise was a good test of NASA's large-scale preparedness with no reported issues to the overall IT system," Bridenstine said. "I've asked all NASA employees to continue to follow guidance from the Centers for Disease Control and Prevention and the agency's Chief Health and Medical Officer, and if they have questions, don't hesitate to talk with their supervisor."
"You've heard the agency's leadership say the protection and care of our NASA team is the top priority and critical to the success of the agency's mission, and it's true," Bridenstine concluded.
As the coronavirus (COVID-19) situation evolves, we'll continue to closely monitor and coordinate with federal, state, and community officials to take any further appropriate steps to help safeguard the NASA family."
NASA is a large employer in Huntsville's Marshall Space Flight Center. 729 people in 36 states have been diagnosed with the COVID-19 strain of the coronavirus. Alabama and Mississippi are still coronavirus free; but it seems inevitable that the disease will eventually be found here. There are four cases in Tennessee, sixteen in Georgia, and fifteen in Florida, including one in Pensacola. 22 Americans have died in Washington, two in California, and two in Florida.
Worldwide there have been 114,629 cases since December and 4,030 deaths. The countries hardest his are: China with 3,136 deaths, 463 in Italy, 237 in Italy, 54 in South Korea, 31 in Spain, 30 in France, and 27 in the U.S.
Governor announces $100 million internet voucher program for students
The governor has allocated for the program $100 million of the state's $435 million in federal CARES act funds to help the state safeguard schools amid the growing spread of COVID-19.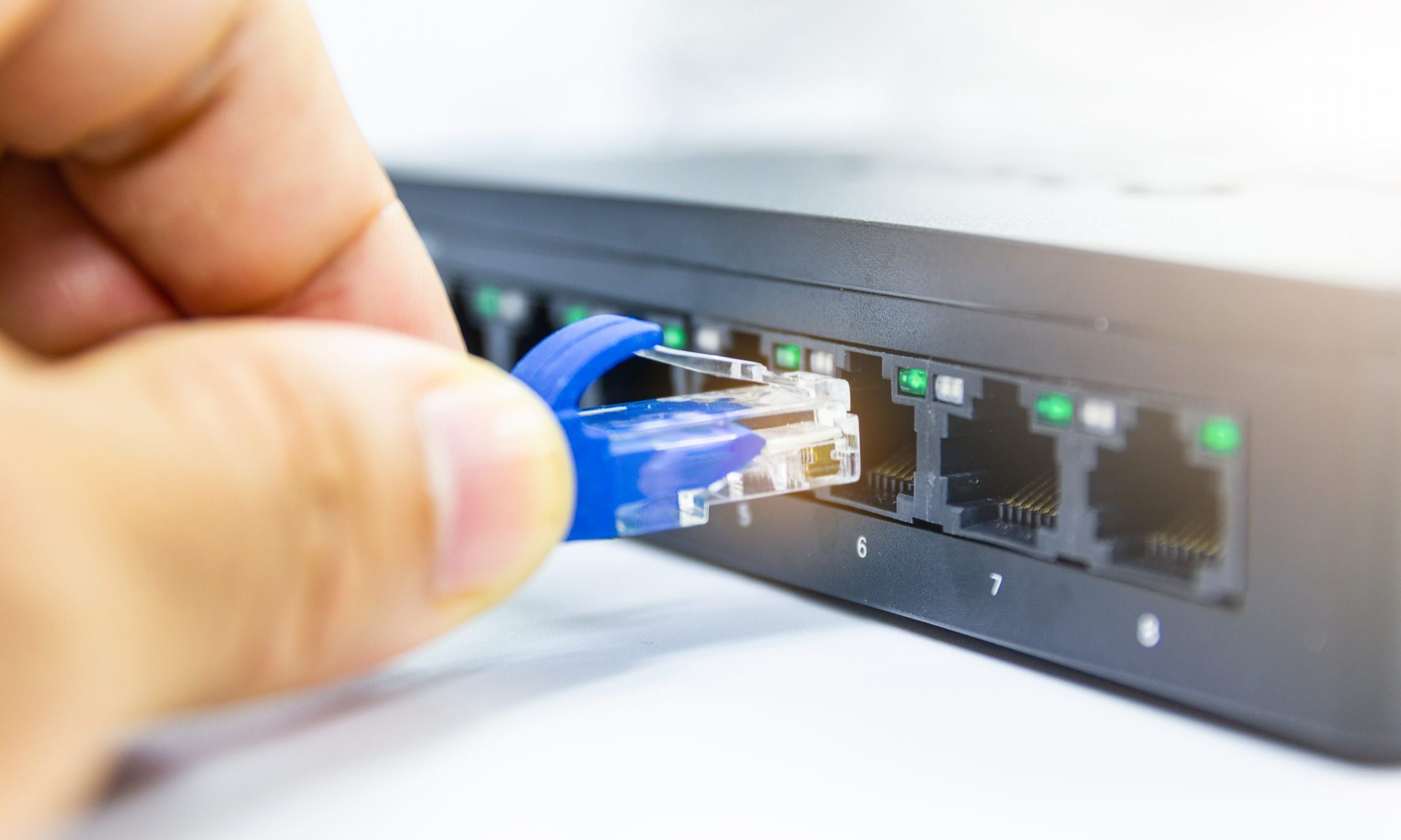 Gov. Kay Ivey on Friday announced a program to increase internet access for K-12 students for distance learning as the start of the new school year approaches. 
The project, called Alabama Broadband Connectivity (ABC) for Students, will provide vouchers for families of students who are eligible for free and reduced lunches "or other income criteria," according to a press release from Ivey's office. The vouchers will pay for equipment and services for high-speed internet from the fall through Dec. 31. 
Ivey has allocated for the program $100 million of the state's $435 million in federal CARES act funds to help the state safeguard schools amid the growing spread of COVID-19. 
The funds will be used to expand internet access by providing "equipment and service for broadband, wireless hot spots, satellite, fixed wireless, DSL, and cellular-on-wheels," according to Ivey's office. 
"Despite the upheavals in our lives during the past few months and at least into the near future, children must be able to continue their classroom instruction," Ivey said in a statement. "This funding will expand internet access to allow more students to access distance learning while creating smaller classes in schools that provide those options and will also ensure their safety during the pandemic. While I respect those districts that have elected to use remote learning, I fear that a slide will come by keeping our kids at home. These funds will bridge the gap until all students can get back into the classroom as soon as possible."
Families with children who receive free or reduced school lunch are to receive a mailed letter in August, and a website to assist Alabamians with questions as the program nears its launch can be found here.
"Once again, we are appreciative of the leadership and resources provided by Governor Ivey during this unprecedented time in our country's history. More than ever before, the immediate need for broadband infrastructure, devices, and connectivity are an integral part of providing Alabama students with a quality education," said Eric Mackey, Alabama superintendent of education, in a statement. "A huge part of evening the playing field to provide greater equity in educational services will come from closing the digital divide between varying Alabama communities. We still have a lot of work to do, but because of the resources provided by Gov. Ivey, we can head into what we know will be a challenging school year with greater optimism."  
The funds are to be administered by the Alabama Department of Economic and Community Affairs, which has partnered with Maryland-based CTC Technology & Energy for the project. 
"We have learned in the past several months that internet connectivity is a necessity for everything from education to healthcare and working remotely. I am pleased that Alabama is going to enter into this private-public partnership to make internet access available to those low-income households who cannot currently afford it. Economic status should not be a determining factor in receiving quality education, and it should not bar anyone from the ability to access vital online services," said Sen. Del Marsh, president pro tem of the State Senate, in a statement. "Although this is only a temporary solution, I am confident that it will be a bridge to a time when fiber is put in the ground and access to the internet and devices will become standard across Alabama."
According to Ivey's office, the plan was drafted with the input from the Broadband Working Group, a group Ivey announced the creation of on June 25, which is composed of legislators and industry experts who are to provide to guidance on the state's spending of $1.9 billion in CARES Act funds. 
"I appreciate the opportunity to be a part of Governor Ivey's working group to utilize federal funds in the CARES Act to provide broadband access to all Alabama students regardless of income. I think Governor Ivey has a good plan," said Rep. Randall Shedd, a member of the working group and a leader of the Rural Caucus. 
Mackey said last week that approximately half of the state's K-12 students will begin school by learning virtually for a period of time. A lack of internet connectivity in many homes is a major concern for school administrators who face the challenge of providing education to students when new coronavirus cases, hospitalizations and deaths continue to increase in Alabama.