Opinion | Albritton is back with yet another bad gambling plan
Greg Albritton is trying to scam you again. 
After trying and failing last year to extend the Poarch Band of Creek Indians' gaming monopoly in the state, Albritton is back again this year, with a bill that is, amazingly, worse. 
Worse for the state. Worse for gaming. Worse for everyone. 
Billed as the "billion-dollar plan" bill, it is actually The Hundred Billion Dollar Loser of a plan. 
Under Albritton's bill, the Poarch Creeks would be given exclusive gaming rights. Their three current casinos would receive the right to operate all levels of gaming, including blackjack and sports wagering, and could possibly continue to pay ZERO dollars in taxes to the state. And the bill would limit a state lottery to a paper-only lottery, decreasing the possible revenue intake. 
This plan would ultimately leave the state with seven casinos operated by PCI. 
It could tax only four of them. 
The insanity of this is staggering. That a state senator who claims to work for the people of this state would file such an awful bill is embarrassing — for him, for the state and for all of the people who continue to vote for him. 
It will cost us tens of billions of dollars. 
First of all, the lottery proposed in Albritton's bill will lose more than $100 million per year. A full-blown lottery, such as the ones in Georgia and Florida, which feature video options and online gameplay, is projected to bring in over $300 million annually to this state. 
The paper-only version that is proposed in Albritton's bill nets around $160 million — and that's being generous. Additionally, the electronic elements of lotteries are the only areas seeing revenue growth. Paper tickets sales are dropping like a rock. 
But forget that, even as it stands today, we're looking at a $140 million loss right off the bat. Do the math there and see how long it takes to get to a billion in losses. 
And that's not the worst of it. 
The Albritton bill proposes allowing full-fledged casinos at PCI's three current casinos and would allow the tribe to open two additional casinos immediately. It would allow for two more casinos in 25 years, bringing the total in the state to seven. 
But the bill only imposes taxes on the new casinos, and it provides no guidelines or minimum revenues acceptable from a compact on the existing three casinos. (Casinos on tribal lands can't be "taxed." To get around this, states use compacts to charge the tribes fees for the cost of regulating those games. Generally, the fees will amount to roughly the same as an agreed-upon percentage of revenue. Often, these are flat numbers, guaranteed to be paid by the tribes to the state either upfront or at year's end.)
Albritton's bill doesn't include any language establishing a minimum fee for PCI to operate full-blown casinos. Instead, if passed by the Legislature and approved by voters, it simply would legalize gambling at the sites, allow PCI to start building two additional casinos and force the governor to start negotiating with the tribe for a compact. 
It would also force the state of Alabama to waive its 11th amendment immunity protections and allow a federal court to settle any disputes between the state and the tribe. And it would impose hefty fees and tax rates at existing dog tracks, likely forcing them out of business and eliminating hundreds of jobs in two of Alabama's poorest counties. 
There's no reason to do all of this. 
The state could legalize gambling today, charge $100 million for licenses, set a reasonable tax rate for the new casinos and sportsbooks and implement a modern lottery, and we'd make hundreds of millions more per year. 
Plus, PCI would be forced to come to the table to negotiate a compact — and the state would be in a much better bargaining position.  
That would leave the state with a much better lottery, four properly-taxed casinos and three PCI casinos paying far greater fees to the state. Plus, you would have different owners competing for business, guaranteeing the highest revenues for the state for decades to come. 
That's the better deal in the long run. 
Don't be fooled by the senator from Poarch Creek, as Albritton's senate colleagues refer to him, the bill he's submitted is in the best interest of just one group: The Poarch Band of Creek Indians. It uses a front-loaded scheme that catches the eye in order to mask serious deficiencies in future returns. 
Just like all good scams.
Opinion | The blackest Black Friday ever
"The coming weeks are going to be difficult, no doubt about that."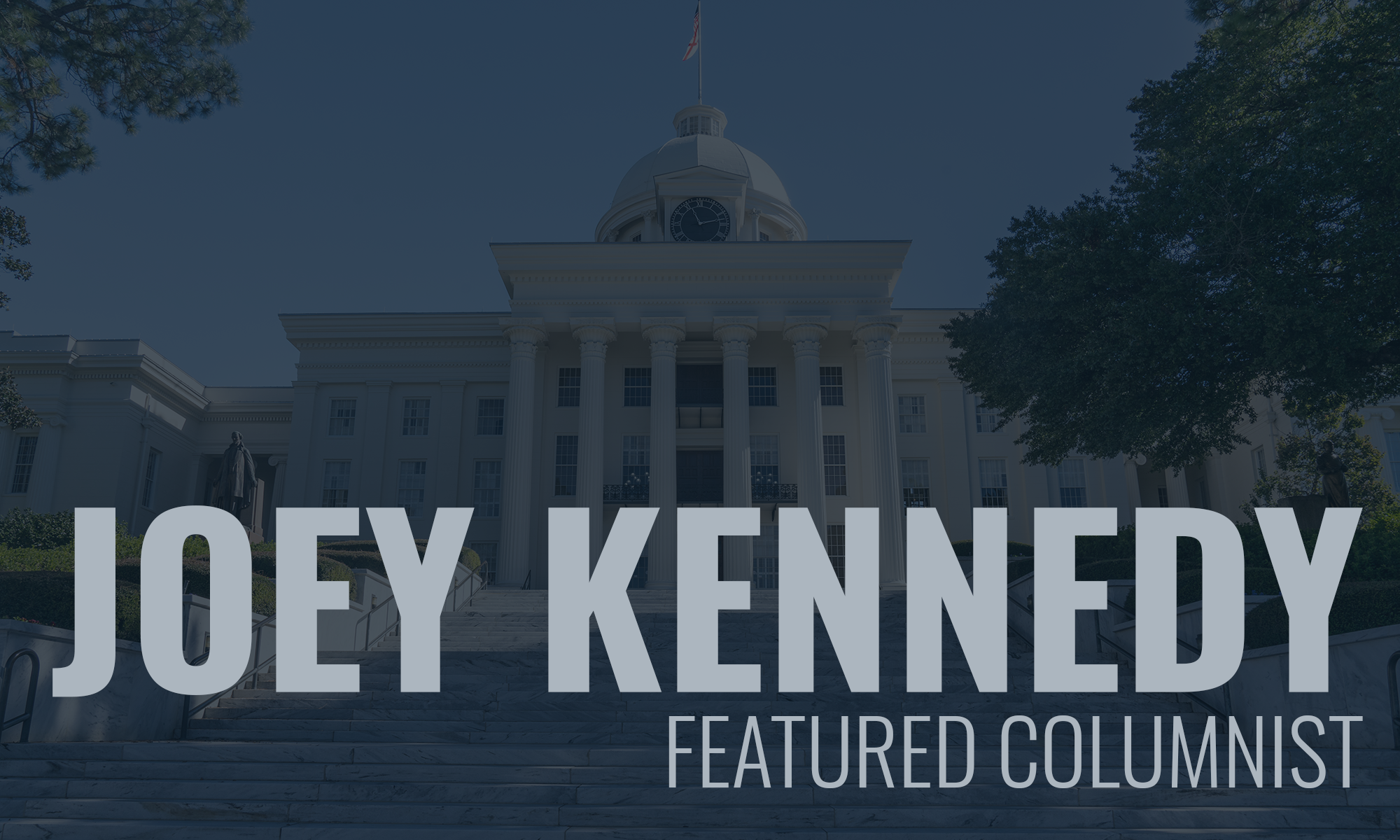 Thursday was Thanksgiving, and it's understandable that many people didn't have a lot to be thankful for. More than 260,000 people are dead because of the COVID-19 pandemic that Donald Trump simply ignored. Around 3 million people have been infected, with many of those suffering lifelong health complications from the virus.
A first Thanksgiving without loved ones. A first Christmas without loved ones bearing down.
Millions of people lost their jobs because of the pandemic. Hundreds of thousands are in danger of being evicted from their homes. Many don't have water or power or heat as the winter settles in.
Thanksgiving? Really?
Except …
Yes, there are many things to be thankful for. Our families, if we have them. Our friends, and we all have them. Our animals, and many of us have them.
We can be thankful that the long, horrible tenure of Donald Trump is nearly over. It's the end of an error.
We can hope that racism will be wrong again. That homophobia, misogyny, xenophobia, and cruelty will fall from the everyday ordinary to the awful extraordinary. Kids in cages, separated from their parents, no more. Chaos in government simply an anomaly at last.
We can hope. That alone is something to be thankful for.
The year 2020 has been a hot mess. Masks, social distancing, hand washing and sanitizing are the norm now. They may be forever.
We should be thankful that COVID-19 vaccines are on the horizon. But that's a strange thankfulness, and we cherish a vaccine for a disease that didn't have to spread as far and wide as it did. It was mismanaged as badly as a crisis can be mismanaged.
There still are people out there who refuse to wear masks or who believe the virus is a hoax. A doctor described people she was caring for who were dying, and all the time denying the virus existed, even to their last breaths.
That's certainly nothing to be thankful for.
Our health care workers, those on the front lines, deserve our thanks and our love. As do grocery store workers, first responders, teachers, and delivery people. Heroes work there.
I'm personally thankful for my wife of 41 years. My daughters in San Diego. My friends here and elsewhere. My pugs and other dogs and animals. I've got plenty to be thankful for, when we pare life down and don't expect so much.
The coming weeks are going to be difficult, no doubt about that.
Too many people traveled this Thanksgiving, and there's going to be a price to pay. Too many people are making plans for Christmas, and there's going to be a price to pay. Too many people are planning New Year's Eve celebrations, and there's going to be a price to pay.
Oh, I'll have some champagne and stay up until midnight on New Year's Eve, if only to witness that this damn year doesn't hang around for one second longer than is allowed.
Perhaps we can see a light at the end of this 2020 tunnel. Maybe by spring, we'll all be vaccinated, and this pandemic will be at the beginning of its end.
But if 2020 has taught us anything, it's that we can't count on, yes, anything.
This is Black Friday. The blackest Black Friday ever. Be careful out there. Wash your hands and wear a mask. Take care of each other. Believe in science. Don't trust a reality show president who, fortunately, finally has been fired.
Do your best to do your best. Let's have a new year that at least promises hope.
Dig deep and find what you're thankful for. Then hug it close with all your might.