Opinion | Alabama Secretary of State issues response to Coronavirus preparation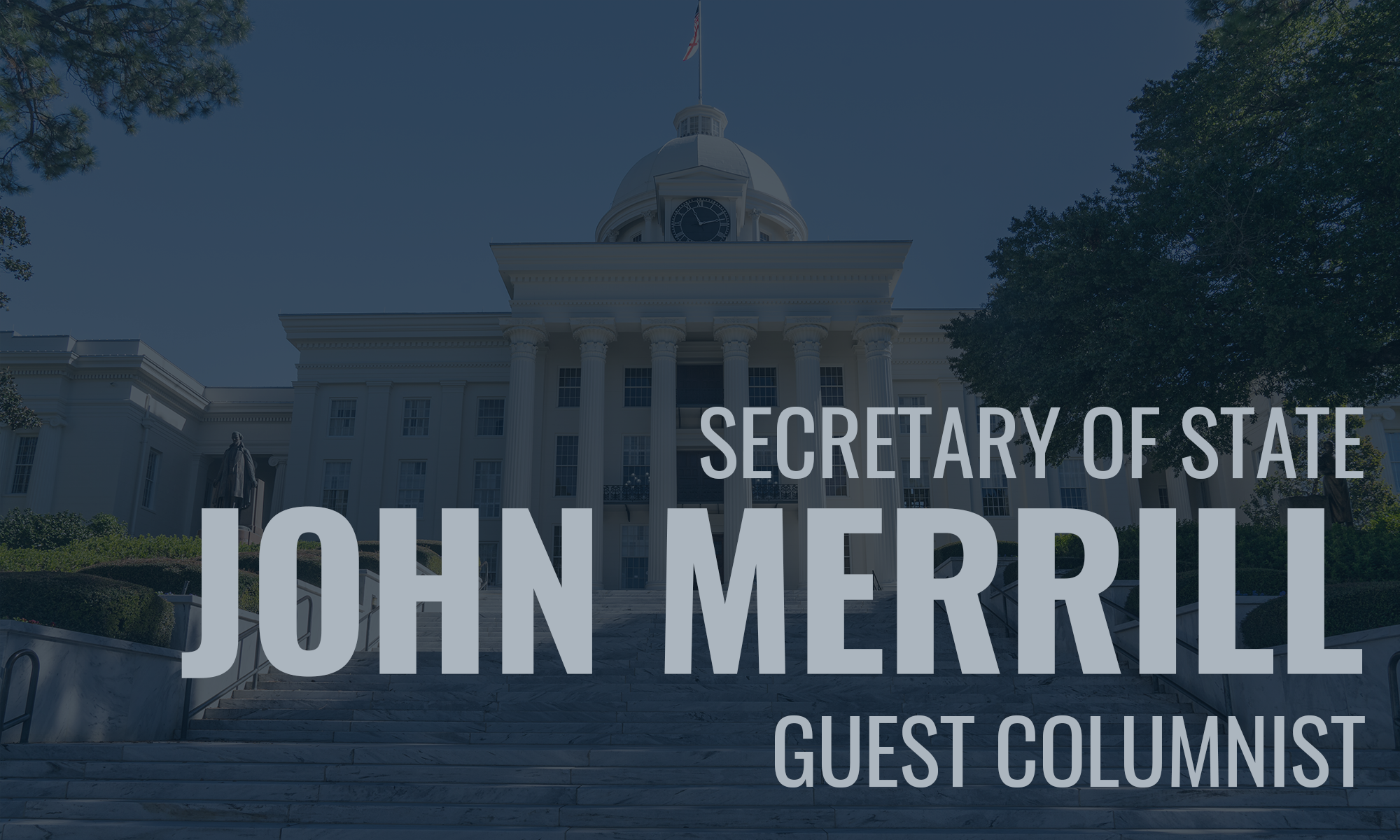 Last week, Alabama witnessed what may yet be another record voter turnout during a Presidential Preference Primary Election, as our state has seen over the last four major elections.
With the severe weather and looming threat of the Coronavirus (COVID-19), more than 33 percent of all eligible Alabamians still participated in the Super Tuesday election.
Despite all of this, AL.com reporter, Kyle Whitmire, insists on creating hysteria when there is no need.
State Health Officer Dr. Scott Harris issued a statement on Monday, March 2, the day before the election, confirming what Alabamians already knew: there are no known cases of the Coronavirus in the State of Alabama. As of the writing of this editorial, this remains the case today.
Even after one of his own colleagues at AL.com reiterated this fact (read here), Whitmire repeatedly attempted to sensationalize issues that are not applicable or relevant to the people of Alabama. Rather, Whitmire should be focused on informing Alabamians of useful ways they can participate in the electoral process. For example, voters in Alabama can apply for an emergency absentee ballot under certain circumstances we helped to outline in 2019, which made the opportunity available to even more Alabamians.
Whitmire goes on to mention the ways in which other states, who have confirmed cases of the Coronavirus, have reacted to the spread of the virus. It is important to remember that Alabama's elections laws, contrary to Whitmire's assumptions, vary from those in other states because the authority to govern lies with the respective state.
The Office of the Alabama Secretary of State will continue to operate under the parameters of the law, despite what other states across the country are doing or what Kyle Whitmire wants.
In Alabama, our Legislature has already provided a mechanism to confront situations of detriment to the state. Our Governor has broad and expanse emergency powers. Understanding Governor Ivey's concern and care for the people of Alabama, I am confident that, if deemed necessary, the Governor would consult with our office to ensure the March 31 Runoff Election runs smoothly and without issue.
I would also like to add, because Whitmire has seemingly forgotten, several members of the Legislature have attempted year after year to pass legislation allowing for no-excuse absentee voting and early voting – both of which have failed every time. No elected official or journalist should use a potential health concern to advance his or her own political agenda.
Lastly, I would like Mr. Whitmire to know that I am an Eagle Scout and the Boy Scout motto is "Be Prepared," and Alabamians can rest assured knowing that our state is taking all precautions to ensure we are well-prepared ahead of any potential virus.
Our plan for changes in the elections process, if necessary, will be revealed at the appropriate time, and not because a reporter believes he or she should prompt that response. Our intentions are to ensure a safe and secure election and provide accountable results in a manner that is transparent to the people of our state. We will continue to do so as we have consistently done in the past.
In case you missed it, the Governor recently announced the initiation of a task force set to keep Alabamians safe and protected from the Coronavirus, and we greatly appreciate Governor Ivey's leadership on this issue.
Until we are made aware of an issue in the State of Alabama, elections will continue to operate without interference from the mainstream liberal media.
Opinion | For Coach Tub, no thinking required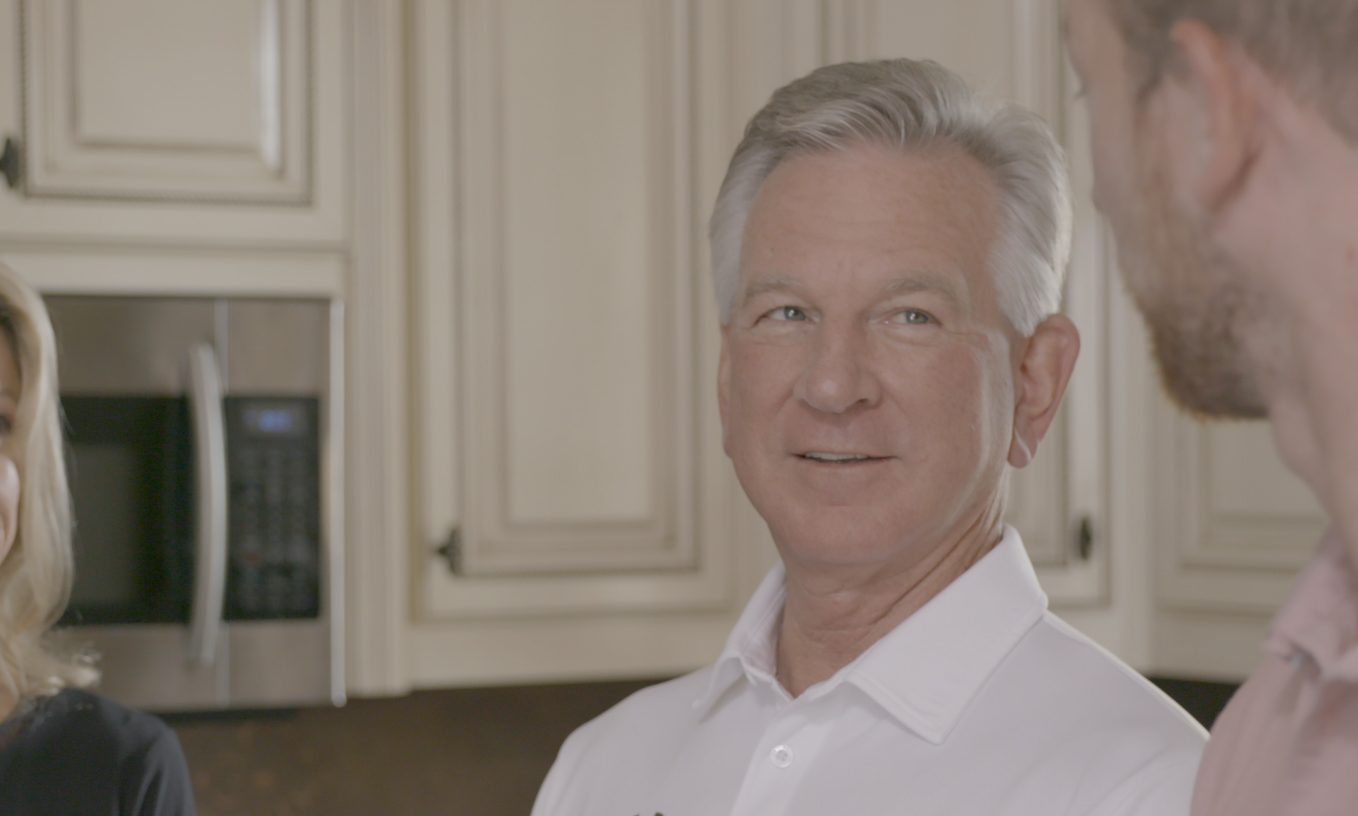 Has Tommy Tuberville ever had an original thought? It doesn't sound like it. Coach Tub basically spews Republican talking points and keeps his mouth firmly locked onto Donald Trump. He disrespects Alabama voters so much that he thinks that's all he needs to do to win a place in the U.S. Senate.
Tuberville recently addressed the St. Clair County Republican Party at its September meeting. As reported by APR, Tuberville is quoted as saying the following, and I'll offer a short rebuttal. I'm doing this because Tuberville is clearly afraid to death to debate his opponent, U.S. Sen. Doug Jones.
So here goes:
Tuberville: "America is about capitalism, not socialism. I think we are going to decide which direction we are going to go in the next few years."
Me: We decided which way we were going to go years ago, when the federal government started subsidies for oil and gas companies, farmers and other big industry and business. That, coach, is your so-called "socialism."
I'm not necessarily opposed to subsidies to boost business, depending on the cause, but I'm not going to let a dimwitted, know-nothing, mediocre, former football coach pretend we don't already have "socialism" in this country.  
What Tuberville really means is that he's against "socialism" like Medicare or Medicaid or Social Security or food assistance or health insurance. He's a millionaire already, so there's no need for him have empathy for or support a safety net for people who are less fortunate socially and economically. That's Tuberville's "socialism," and the Republican Party's "socialism," and Trump's "socialism."
That's a cruel, mean perspective that would cast aside the great majority of Americans for the rich (Tuberville, Trump) and connected and, where Trump is concerned, the fawning.
Tuberville: "I am not a Common Core guy. I believe in regular math. We need to get back to teaching history."
Me: I would love to ask Coach Tubby, one-on-one, exactly what he thinks "Common Core" is. I'll guarantee you he can't explain more than he already has. "I believe in regular math?" There is no other math. It's math. Does he think there's a math where 1+1=3? There isn't one. There are a variety of ways to teach math, but there's only math, not a "fake" math or a "Republican" math or a "Democratic" math or, God forbid, a "Socialist" math.
And when Coach Tommy said, "We need to get back to teaching history," one wonders if he's ever been into a classroom. We know more than a few of his former players weren't in many classrooms, if reports are correct. But they always played the game under his uninspired coaching.
Of course schools teach history.
The history Coach T. is talking about is Donald Trump's "white" history, the one we've been teaching in our schools forever. Not real history; you know, the one where the United States was founded as a slave-holding nation, where Native Americans were massacred and starved by the hundreds of thousands, where white supremacy was codified within our laws, where any color but white was subjugated. That history. The history that is finally fading away, so we can really see where we've been as a nation—so we know where, as a nation, we need to go.
Tuberville: Tuberville said he supports following the Constitution and appointing a replacement for Associate Justice Ruth Bader Ginsburg, who died Friday.
Me: Well, of course he does. Tuberville doesn't have an independent thought in his body, and Donnie told him this is what he's supposed to think. The big question: How much will a Senator Tuberville be able to function as a member of a minority party in the Senate — with no Papa Trump in the White House to tell him what to do?
Both scenarios are real possibilities, if not likelihoods.
There is no question that Doug Jones is far more qualified than Tuberville. Jones can work across the aisle, which will be vitally important if Democrats take control of the Senate. Jones has his own thoughts, which sometimes go against the Democratic Party's wishes. Jones is independent, smart and represents Alabama well.
Tuberville is a failed football coach who lives in Florida. That's about it.