Huntsville man awaits coronavirus results, says doctor struggled to find lab to test
A Huntsville man who just returned from Europe said a doctor spent an hour on the phone trying to find a lab in Alabama to test him for coronavirus, and eventually decided to send his sample to a commercial lab. 
The 39-year-old man, who asked not to be named, told APR on Thursday his family returned Wednesday night from a 3-week trip in Europe, where he fell ill. 
He said they traveled to the Czech Republic, to Austria, Slovakia, Budapest and Hungary. The Centers for Disease Control and Prevention categorizes four of those countries as level 3, meaning there is widespread, sustained transmission of COVID-19. 
"We had a great time until maybe about five days ago, I started feeling ill," he said. A slight cough turned into a "bone-shattering cough." 
"You go into it, then you come out of it and you cough so hard you get a headache," he said. He tried to weather it out Thursday morning at home, but said the body aches became too severe. 
He said he went to an urgent care facility in Huntsville area, and once in front of the doctor told her that he had just returned from Europe. He said they left the room and returned wearing personal protective equipment and were "completely  professional." 
The CDC and the Alabama Department of Public Health recommend that those who feel sick call their healthcare provider before visiting the office. 
Blood and mucus samples were taken, he said, and a flu test done while he waited came back negative.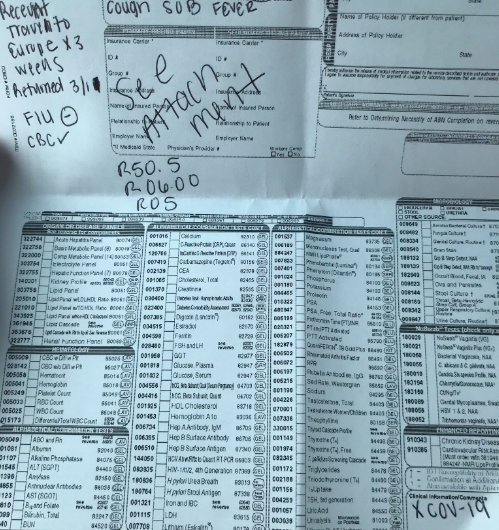 The doctor left the room for about an hour, he said, and returned and took another mucus sample she said they planned to send off for testing. 
"She told me that the time they were gone, they were making phone calls all over Alabama, trying to find someone that can do the corona virus tests," he said. 
It was unclear Thursday if the Alabama Department of Public Health (ADPH) turned down a request from the doctor to test his sample for COVID-19. 
"We cannot comment on requests for information on individuals due to HIPAA and privacy concerns," said Arrol Sheehan, a spokesperson for ADPH, in a message to APR on Thursday. "All we can report is that persons who have returned from a Level 3 country or area are asked to stay home and to monitor their symptoms."
"If they become symptomatic, they are asked to call their healthcare provider and to call ADPH immediately to obtain assistance in getting specimens collected. A negative test on a person who is asymptomatic does not assure that the person will remain negative and they should follow CDC's recommendations to stay home and perform twice daily monitoring," Sheehan wrote.
The Huntsville man told APR he was feeling very ill and didn't ask her who the office called, but said the doctor gave him a form from LabCorp, a commercial testing company that began offering coronavirus testing on March 5. 
"What she said, she's going to send it there and hopefully someone will test it," he said. He said Thursday afternoon that he was not certain whether his sample has been sent to the company yet, however. 
Sen. Doug Jones, D-Alabama, on a call with reporters Thursday morning expressed concern over a lack of coronavirus testing in Alabama and across the country. He said there simply aren't enough tests to go around, and that legislators didn't get a clear answer Thursday morning from President Donald Trump or any senior officials as to when the tests will be made widely available. 
APR's questions to the Alabama Department of Public Health Thursday about the numbers of available tests in the state's lab in Montgomery went unanswered, but in a press conference Thursday Dr. Scott Harris, state public health officer, said the state's lab had an adequate supply of tests to handle current demands. 
Harris said in a previous press conference that there are a series of criteria to determine whether a person should be tested, "including fever or a cough, or shortness of breath, and then they either have to be someone coming from one of these level 3 countries where transmission is actually going on, or they have to be someone who was exposed to a known case." 
Harris said they will also test for "hospitalized patients who meet these criteria, who were sick enough to be hospitalized and who have had everything else ruled out."
Asked whether ADPH gets requests from those seeking testing for coronavirus but who are turned down, Harris said "we've had requests that just weren't appropriate candidates for testing, yes." 
"I can't begin to tell you how many calls daily, and the large majority of those calls are really requesting information," Harris said. 
The Huntsville man said he's concerned over the difficulty his doctor seemed to have at finding a lab to perform the test, and wants the public to take this virus as seriously as he does. 
He's on home quarantine until the test result comes back. His son hasn't shown symptoms but they're keeping him home from school for 14 days just to be safe, he said. 
"I'm gonna stay in my quarantined home and I'm not going to leave, because I am a young, healthy male, but if I came into contact with an elderly person and got them sick, and they and they died, I would never be able to live with myself," he said. "If this happens to you, that's what these people need to remember."
Delayed reporting caused spike in Alabama's daily COVID-19 count
Two large labs were improperly reporting COVID-19 testing data to the Alabama Department of Public Health, and a data dump from those labs resulted in the state's largest single day spike in new daily cases on Sept. 25.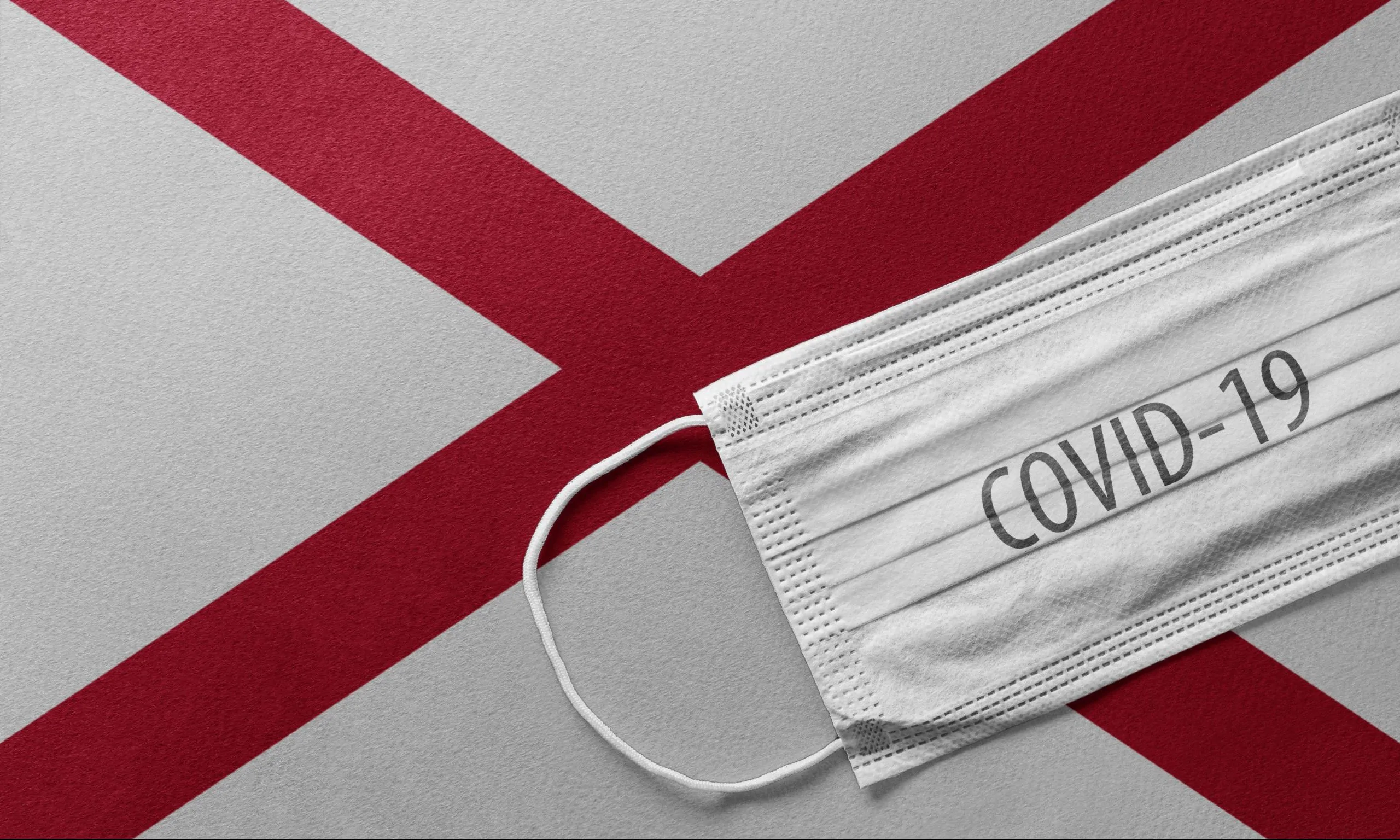 Two large labs were improperly reporting COVID-19 testing data to the Alabama Department of Public Health, and a data dump from those labs resulted in the state's largest single day spike in new daily cases on Sept. 25 when 2,452 cases were reported. 
Alabama State Health Officer Dr. Scott Harris told APR on Tuesday that once those two labs sent in a mass of old test results electronically to ADPH — almost all of them point-of-care antigen tests — those results caused the spike in new daily cases. 
"ADPH continues to make all efforts possible to identify new labs and bring them into the electronic reporting process in order to capture the positive and negative labs for case investigation and data accuracy," the department said in a statement regarding the recent data dump.
In addition to the large batch of backlogged positive antigen tests on Sept. 25, the state has also begun including probable tests — largely those positives from antigen tests — in both its statewide and county-by-county data, which APR uses to populate its charts. The state began reporting probable cases and deaths on the statewide level on May 30, and began including those totals in graphs on Sept. 1.
(Because ADPH has been reporting probable cases and deaths since May 30, APR was able to adjust our charts back to May 30 beginning Sept. 1 without the addition of the probable cases causing a huge spike.)
On the county level, though, probable cases and deaths were not reported at all until Sept. 25, when the full total of every probable case was added to county charts. The addition of those probable cases made some counties appear to have even larger spikes than the statewide increase on Sept. 25, which was already the largest increase to date because of the backlogged positives from the labs improperly reporting positives.
(The addition of the new probable cases have also affected other measures APR calculates based on those cumulative and daily totals including seven-day averages, 14-day averages and percent positivity.)
For example, many counties over the past week have reported more positive cases than total tests, which would be impossible without the data delay and the addition of probable cases. Some counties, like Lee County and Tuscaloosa County, showed such large increases on Sept. 25 that their positive totals on that day alone appear to outmatch the statewide increase.
That, again, is because the statewide total was already including probable cases beginning Sept. 1 and daily probable data was available back to May 30, but county level data did not include probable cases until Sept. 25.
Harris said it's not uncommon for some labs to hold off reporting test results for a couple of weeks, then submit them all at once. Smaller commercial labs that don't amass many tests often wait until a batch has been accumulated to submit. 
Two labs sent in a large batch of older negative test results to the state in August, which skewed charts that use that data to track new daily tests and percent positivity. A similar artificial dip and spike in statewide COVID-19 data in early June was the result of computer system problems.
Speaking on the current state of COVID-19 in Alabama, Harris said "we're cautiously optimistic about where we are" and noted that unlike the spike in new cases, hospitalizations and deaths statewide after Memorial Day into July, the most recent Labor Day holiday does not seem to have resulted in larger numbers.
"We did not appreciate a big spike after Labor Day, which was very, very encouraging," Harris said.
Harris noted that the state hasn't imposed any new restrictions since May, other than the statewide mask order in mid-July, which was followed by a decline of new confirmed COVID-19 cases.
"I will say, we still have room to improve. The hospital numbers now are about half of where they were in early August," Harris said. "Yet they're still a lot higher than they were back in the spring, so I wish we would continue to see more improvement, but I think we're definitely much better than we were a couple of months ago."
Gov. Kay Ivey's statewide mask order is set to expire Friday, but Ivey and Harris are expected to make an announcement about whether it will be extended. Harris said Ivey's coronavirus task force is to have a conference call Tuesday afternoon and that an announcement would likely come soon.