Jones sponsors bill for insurance plans to cover COVID-19 vaccines when they're available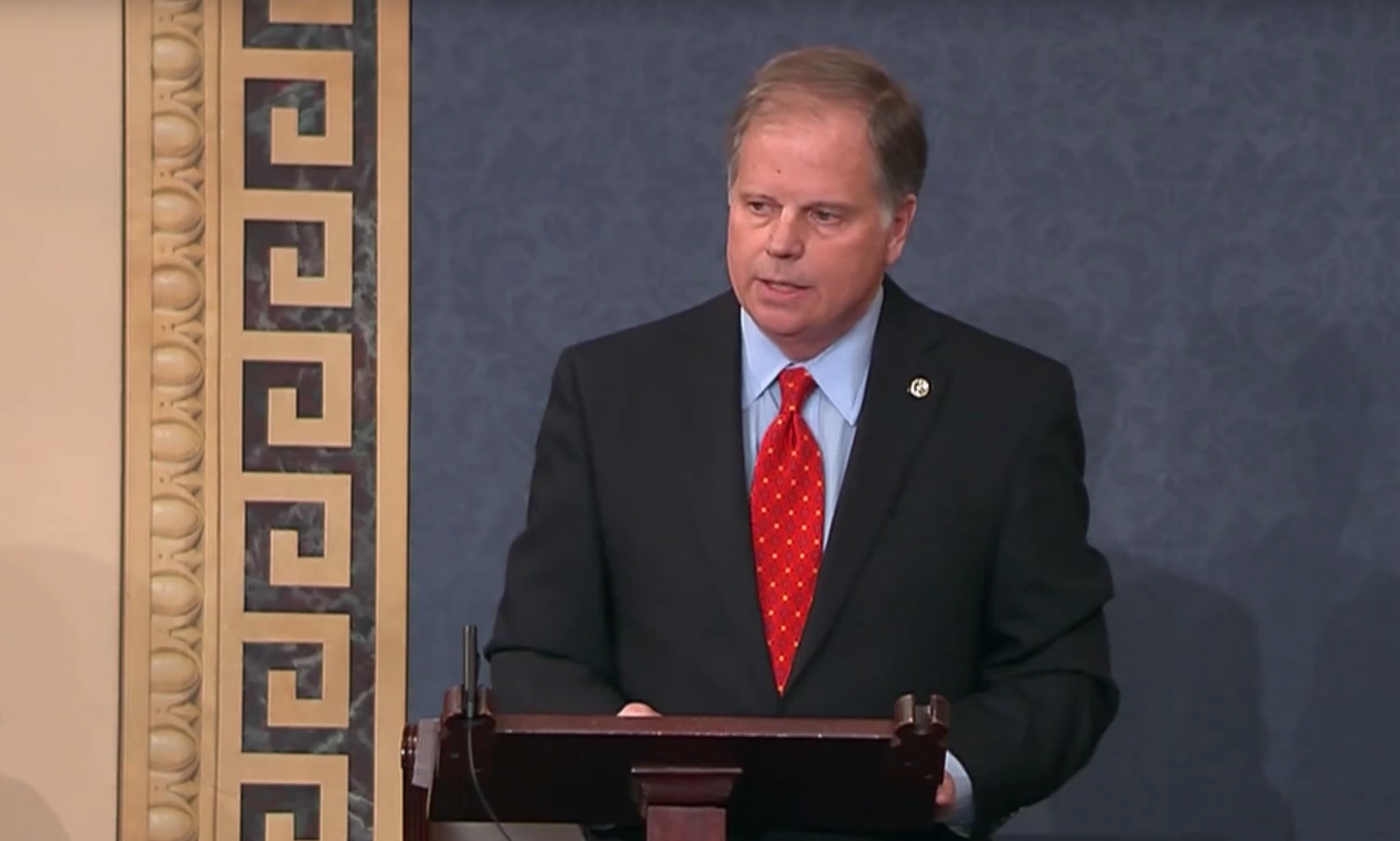 U.S. Sen. Doug Jones, D-Alabama, on Tuesday announced bipartisan legislation that would require health insurance plans to cover treatments and vaccines for COVID-19 whenever they should become available.

There are currently no vaccines or medicines that treat or prevent infection. It could take a year to 18 months for a vaccine to be developed.
"We have to do everything we can to mitigate the spread of COVID-19. This bill will allow Americans to rapidly access vaccines for this novel coronavirus as soon as they are available. Congress should immediately pass the Rapid Coverage for Coronavirus Vaccines and Treatments Act as part of a robust response to this virus," Jones said in a statement. 
Sen. Doug Jones says "anything is on the table" including direct financial assistance
U.S. Sen. Doug Jones on Tuesday said "anything is on the table" as the country reels from the spread of COVID-19.
The Rapid Coverage for Coronavirus Vaccines Act is co-sponored by Senators Bill Cassidy, R-La., Tina Smith, D-Minn, and Steve Daines, R-Mont, and would require private insurance plans to cover, with no cost sharing, any coronavirus treatment or vaccine that gets an A or B rating by the United States Preventive Health Services Task Force. 
"When a vaccine is released for coronavirus, it needs to be available for all Americans as soon as possible. Vaccine coverage by insurance companies is key to this. This bill ensures that coverage," Sen. Cassidy said in a statement. 
"Amid this public health emergency, it's critical that we prepare to protect the health and safety of people in Minnesota and across the country in every possible way," Sen. Smith said in the statement. "One of the many steps we should take is to expedite the process requiring insurers to cover the cost of a COVID-19 vaccine when it becomes available. This coverage could help more folks access treatment and offer some economic relief to families. I'm glad to help introduce this bipartisan effort and will work to move it forward."
 "This bipartisan bill mitigates the coronavirus outbreak by ensuring that folks have access to testing and vaccines without costs," Sen. Daines said. "Montana families need access to these important preventive services, and financial barriers should not stand in the way during this national emergency."
Print this piece
Unified Command Center at heart of COVID-19 response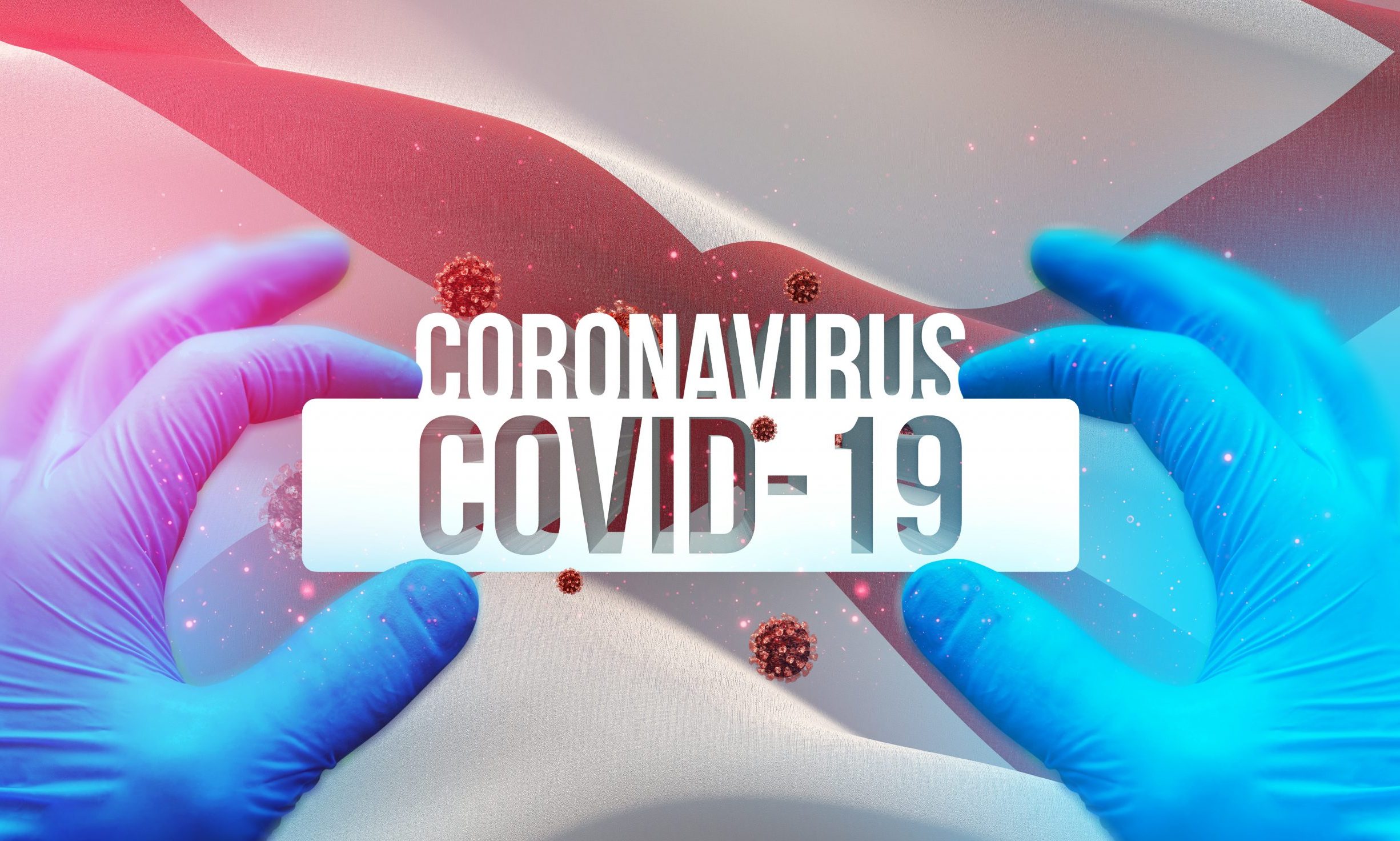 Alabama's fight against the coronavirus is headed from the Unified Command center, a "war room" set up by the governor, where 175 state employees lead Alabama's response to the COVID-19 global pandemic.
The Unified Command Center is located in the RSA Tower in downtown Montgomery.
Alabama's Unified Command for COVID-19 Response is a team comprised of four state agencies: the Alabama Department of Public Health (ADPH), Alabama Emergency Management Agency (AEMA), the Alabama National Guard and Alabama Forestry Commission.
Together, they have joined forces to lead the state's effort to fight the deadly coronavirus.
Former State Representative Perry O. Hooper Jr., R-Montgomery, represents Alabama on Pres. Trump's national finance committee, Hooper praised Alabama Governor Kay Ivey (R) for her leadership.
"All four state agencies have been working together since late March, putting aside all individual egos, and doing what is best for the state of Alabama," Hooper said. "This operation is another prime example of Governor Kay Ivey's leadership. She does not crave attention posturing in front of the cameras as so many Blue State governors are doing. Her only motivation is to get Alabama safely back to work and back to school while taking extra precautions protecting the most vulnerable from this unseen enemy."
Hooper praised the men and women working at the Unified Command Center as "unsung heroes."
"Please join me in giving a special thanks to these unsung heroes, Hooper said.
Retired Col. Jim Hawkins of the Alabama National Guard came back from the private sector to help coordinate this effort. The agencies are working together collaboratively for the good of the state.
AEMA Director Brian Hastings said that at any time other cabinet agencies can be called upon to assist.
"People bring so many different skill sets and so much expertise," State Health Officer Dr. Harris said. "Things that we don't have internally at the Health Department, and so we are so fortunate to have all of that in Alabama and have all of that on the same team working together."
"Were not making policy in the unified command. Were arming the administration with the facts," Harris explained.
The Unified Command Center is tasked with providing Alabama medical facilities and first responders with more protective equipment like masks and gloves.
They use the National Guard, Alabama Forestry Commission and public health employees to distribute the material from the state's stockpile to places where it is most needed.
They have had to develop new supply chains including some made in Alabama that did not exist before the pandemic.
Medical Operations Branch Chief Col. Lisa Pierce and her team are tasked with monitoring the state's nursing homes. That is a very vulnerable population that can have tremendous losses when COVID-19 gets inside those facilities.
There have been 1,695 cases among nursing home residents and 1,031 among long term care facility employees in Alabama. Unified Command focuses its attention on the decontamination of infected nursing homes.
Making sure that the hospitals have sufficient ventilators, intensive care and other resources is another area of Unified Command's focus.
The Alabama Department of Public Health reported Sunday that 12 more Alabamians lost their fight with COVID-19 on Sunday, taking the death toll in the state to 630. At least 17,952 people have tested positive for the virus.
The Alabama Department of Public Health reports that 9,355 of them are presumed to have recovered. 106,198 Americans have died in the global pandemic.
Print this piece