Alabama governor announces new primary runoff election date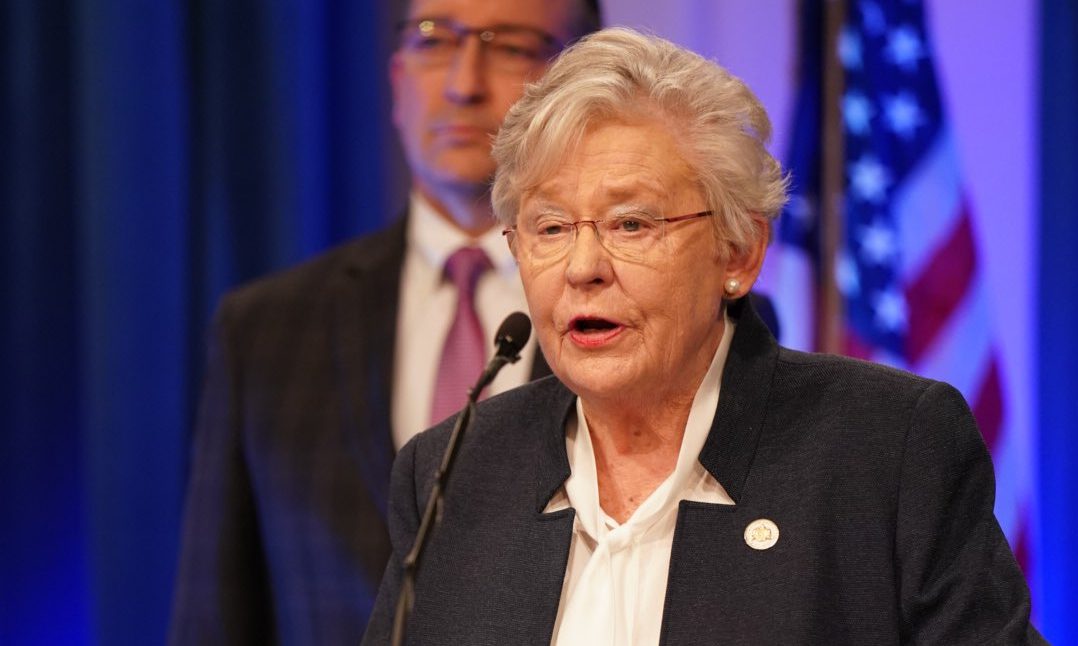 Gov. Kay Ivey on Wednesday said the primary runoff election, which will include the headline race for the GOP nomination for Senate, will be held on July 14, 2020, over concerns surrounding the health and safety of Alabamians voting during the COVID-19 pandemic. The primary election was scheduled for March 31.

"Exercising my extraordinary powers under the Emergency Management Act, I am setting Alabama's Primary Runoff Election for July 14, 2020," Ivey said. "The ability to hold free and fair elections is an inherent right as citizens of the United States and the great state of Alabama, but the safety and wellbeing of Alabama citizens is paramount."
State Health Officer Dr. Scott Harris is recommending that people should practice social distancing and refrain from public gatherings of more than 25 individuals.
Maintaining a 6-foot distance between one another is paramount.
This guidance alone would be making an election day a hotbed for spreading the virus, Ivey said.

"Persons who are 65 years or older, as well as those with previous heart and lung diseases, are more vulnerable to the Coronavirus," Ivey said. "Knowing the average age of our faithful poll workers qualifies them to be most at-risk adds the necessity to extend the election runoff date."
Ivey said delaying the election to July 14 is "not a decision I came to lightly, but one of careful consideration. I appreciate the guidance of Attorney General Steve Marshall and Secretary of State John H. Merrill for their collaboration to ensure the continuity of our state government."
Attorney General Steve Marshall issued an emergency ruling Tuesday declaring Ivey had the authority to delay the runoff under the state of emergency declaration.

"Governor Ivey has the legal authority under the Alabama Emergency Management Act to declare a state of emergency as a result of the current pandemic," Marshall said.  "Accordingly, she also has the lawful ability to postpone a primary runoff election to protect public health and safety during the state of emergency."
Upon the governor's issuance of the amended State of Emergency proclamation rescheduling the Primary Runoff Election to be held on July 14, 2020, the Secretary of State shall give notice and provide the amended Administrative Calendar, via certified mail and email, to all applicable election officials.
"I am grateful to Governor Ivey and General Marshall for their proactive leadership, sincere dedication, and spirit of teamwork displayed during these trying times," said Secretary of State John H. Merrill. "It is critical that we provide a safe and secure environment for all 3,585,209 voters in the State of Alabama to participate in the electoral process."
The Secretary of State is encouraging anyone who is concerned about contracting the virus or spreading the illness may vote by absentee. For information regarding voter registration, locating a polling place, or how to obtain an absentee ballot, please contact the Secretary of State's website.
Jeff Sessions issued the following statement:
"I know that Governor Ivey has considered the health of Alabamians and that she has focused on their best interests in making her decision. The safety and health of Alabamians must take precedence.
"I am confident that Secretary of State John Merrill and Circuit Clerks across the state, in consultation with public health officials, will work hard to ensure a safe and orderly runoff election on July 14th. It is important that every voter's voice has a fair chance to be heard, whether the vote is cast via an absentee ballot, or at the ballot box on election day.
"We intend to maintain our vigorous campaign up until the last day, even as we are careful to do so in a manner that puts the health and safety of the public first.
"It will be very difficult for Tommy Tuberville to hide from debates for four months. He will have to conquer his fears, and face me and the voters."
Alabama Republican Party Chair Terry Lathan issued the following statement:
"This morning Governor Kay Ivey, Attorney General Steve Marshall and Secretary of State John Merrill announced that the Alabama primary runoff elections will be held on Tuesday, July 14, 2020. With the uncertainty surrounding the Coronavirus as it moves across our nation and confirmed cases in Alabama continue to increase, we support the administration's prudent measures and decisions to protect Alabamians. While these are concerning and unknown times, we appreciate our leaders implementing a safe atmosphere for our probate and election officials, poll workers, campaigns, candidates and voters. The old saying 'better safe than sorry' is truly applicable in these unknown circumstances.
"We ask all to be in deep prayer for our president, state leaders, candidates, their families and our fellow citizens. We also lift up our health care workers, first responders and those who keep our nation and state safe. This opportunity of working together will showcase our great state's resilience with a focus on our fellow Alabamians' safety and health.
"Americans are tenacious and tough people who have risen to many trying times and we have no doubt that we will all rise together again in this chapter of our nation's and state's history." 
Print this piece
Secretary of State to evaluate all county registrars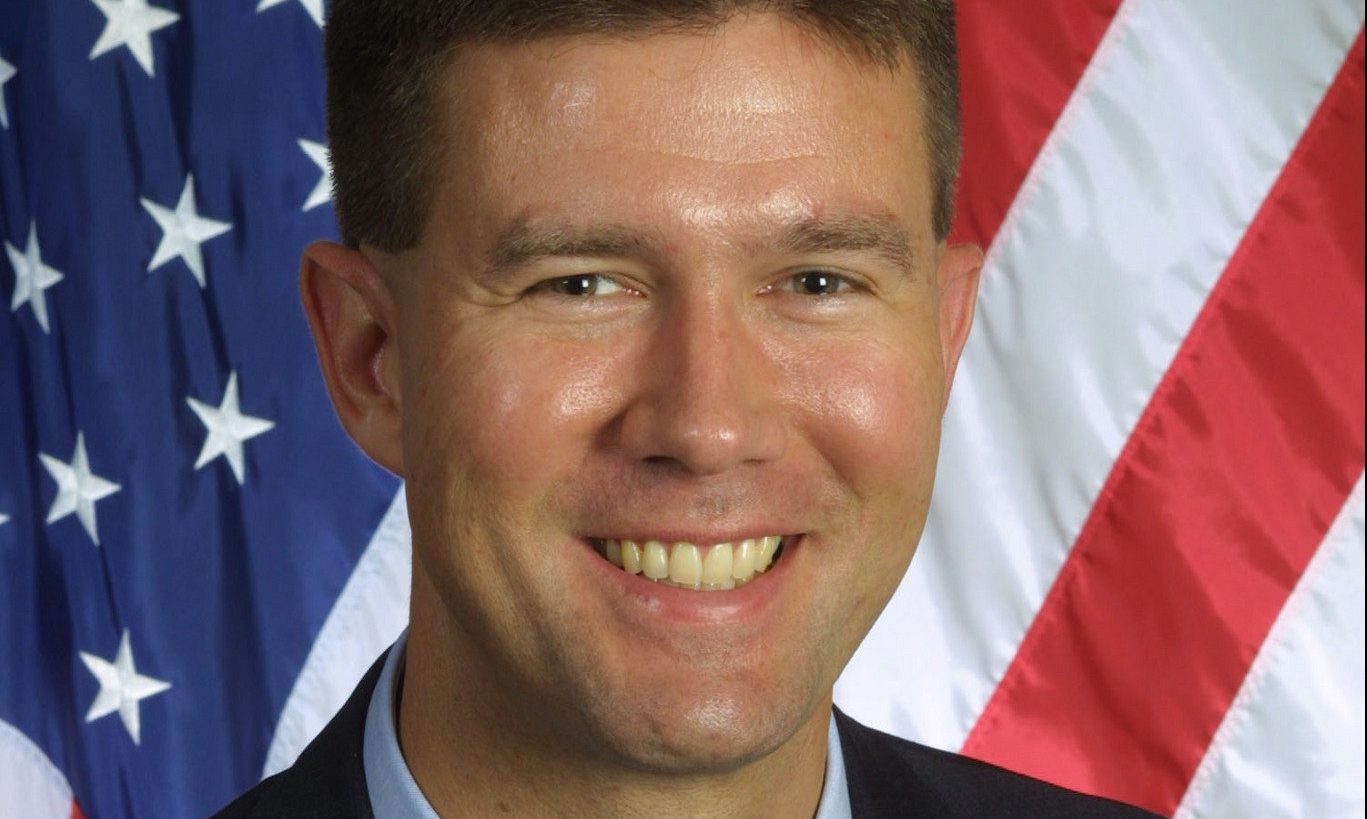 This week, Secretary of State John H. Merrill notified all 204 Registrars in the State of Alabama that their performances would be evaluated following the November 3, 2020 General Election.
"Every agent of the state should be held accountable for their actions – especially those who are tasked with protecting the opportunity for Alabamians to exercise their constitutional right to vote. These evaluations will ensure that Registrars are completing their duties in serving the people of their respective county," stated Secretary Merrill.
Beginning December 1, 2020, the Office of the Secretary of State will be traveling to all 67 counties to meet with and confirm whether or not each registrar is completing his or her assigned duties.
Section 17-4-35 of the Code of Alabama requires the Supervisor of Voter Registration to evaluate Registrars on the performance of their lawful functions. Section 17-3-2 requires the Secretary of State to prescribe guidelines to assist the State Board of Appointment to determine the qualifications of the members of the Boards of Registrars.
The qualifications are as follows:
Capable of following Alabama's Ethics Laws
Self-motivated, reliable, responsible, accountable
Resident of county
Qualified elector of county (registered to vote)
High school diploma or equivalent
Computer skills (Microsoft Office competency including Word, Excel, Outlook)
Proficient in utilizing an email account
Proficient in typing (word and data processing)
Ability to utilize a computer, scanner, printer, label-maker, and camera
Map reading skills (understanding of local, county, and state district lines, precincts, and polling places)
Excellent communication and organizational skills, including customer service skills to assist citizens, voters, election officials, and other offices in-person, by email, and via telephone
Understanding and willingness to express office etiquette
Ability to work Monday through Friday and some weekends during intervals of the year in preparation of local, county, and state elections
Reliable and responsible for working assigned days as agreed upon by the Board of Registrars
Must be willing to consider the registrar position as the primary occupation, and must be available for working the normal business hours of the office
Must have reliable transportation to and from the office location
Understanding of confidentiality and security of private information
Willing to retain and protect private information not available to the public
Ability to travel to mandatory training sessions one or more times a year throughout the state
Required to be a team player and work alongside two other board members in close proximity in the office setting
Understanding of Title 17 of the Code of Alabama, the Alabama Administrative Code, and Alabama Attorney General Opinions that apply to the position
Willingness to study and learn daily functions of the office using the Alabama Boards of Registrars Handbook and other guidance from the Alabama Secretary of State
Proficient in managing, filing, and storing extremely important and permanent documents received in the office, including voter registration applications and voter file maintenance records
Capable of learning to utilize multiple systems of software related to voter registration and the Alabama free Photo Voter ID
Must be unbiased and completely non-partisan during office hours and during any point in which representing the office
Ability to form positive working relationships with local, county, and state election officials and be cooperative and professional when working with other offices
Evaluations will be made public, following completion.
Print this piece