Around Auburn, where officials had trouble controlling bars, a growing number of cases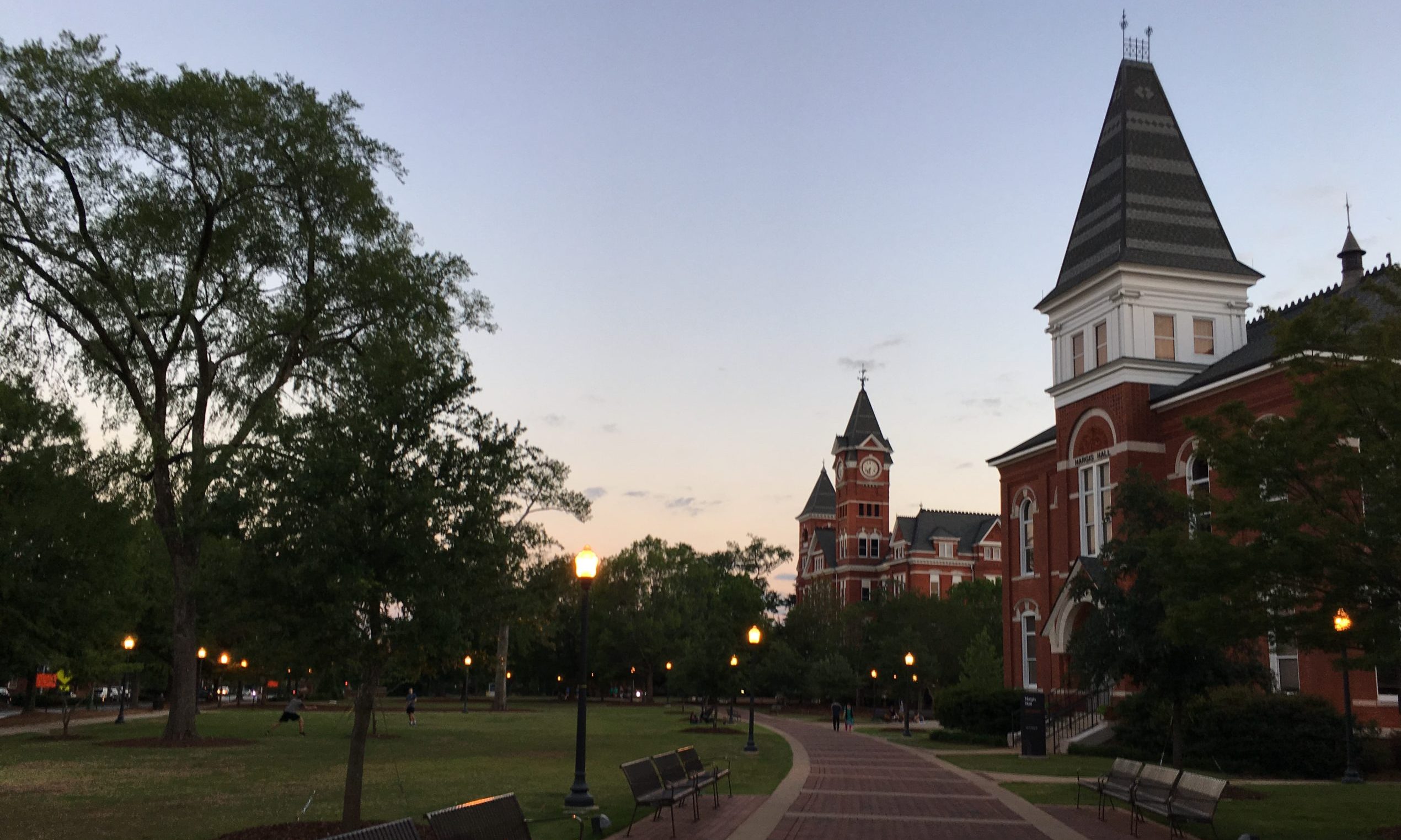 UPDATE: The owner of the largest bar in Auburn has said they will not reopen this week, according to The Auburn Plainsman.
Lee County, Alabama—the home of Auburn University, where officials have been having trouble discouraging young people from visiting bars—now has the second-highest number of COVID-19 cases in Alabama.
The Alabama Department of Public Health reported four new cases in Lee County Wednesday, bringing the county's total up to seven. While it's unclear where the cases were reported within the county, Auburn is the largest city.
The city is also home to a growing retirement community and thousands of college students who, according to data from outbreaks around the globe, are more likely asymptomatic carriers of the virus. Young people tend to survive the infection, but can spread it more easily.

One new case was reported in Calhoun County. Two new confirmed cases are in Jefferson County, which has a total of 23 confirmed cases and the state's largest number. But these numbers have a lag time. It's taking at least 24 hours and sometimes several days to get results from the time when people are tested.
A lot of people have been having trouble getting access to tests. The testing centers in Birmingham are so swamped that they've closed just a few hours after they opened. A testing site in Tuscaloosa at DCH Regional Medical Center has been having better luck.
EAMC, the hospital nearest Auburn, has been getting hundreds of calls a day but, by Tuesday night, had only been able to test 100 people because of limited supplies and high demand.

Gov. Kay Ivey and the Department of Public Health announced Tuesday that six Central Alabama would face more restrictions. Bars and restaurants are now limited to take-out service and all private schools and daycares have been closed. So far, these restrictions have not been extended to Lee County, but officials are likely to re-evaluate and expand them across the state if spread continues.
Videos have been posted of some of the largest bars in Auburn measuring temperatures using an infrared thermometer as young people enter the bar.
Everything in the world: *closed*

SkyBar in Auburn: "ID, $5, and nothing over 99 degrees" pic.twitter.com/7MbE8B2TnS

— March Sadness Pablo (@PabloEscobarner) March 18, 2020
But officials have warned that those who are infected can be contagious for more than a week before they begin to show symptoms, which include a fever. The average incubation time between infection and the emergence of symptoms is five days, according to the World Health Organization.
Dr. Deborah Birx, the White House's coronavirus response coordinator, said Tuesday that young people are getting sick and disproportionately infected in Europe. Many are being hospitalized. Birx said it appears to be because young people heard that the elderly are more vulnerable—a data point based on data out of China—and they are ignoring public health guidance.

"We are aware that there are several businesses in Auburn that are promoting St. Patrick's Day celebrations," City Manager James Buston told WSFA. But "the city council of the City of Auburn does not have the authority to force them to close."
Mayor Anders encourages at-home St. Patrick's Day celebrations

"I ask you tonight, as you consider what your plans are for St. Patrick's Day, to please, do not go out and be in groups of more than 10 people. …Our welfare sometimes depends on your welfare, and we need you to help us keep Auburn a healthy community."Watch Mayor Ron Anders For Auburn's full video encouraging community members to stay home for St. Patrick's Day celebrations 👇

Posted by City of Auburn, AL – City Government on Tuesday, March 17, 2020
Alabama reports zero COVID deaths on Sunday and Monday
In the month of September, at least 319 Alabamians have died from COVID-19 including 62 in the last week alone.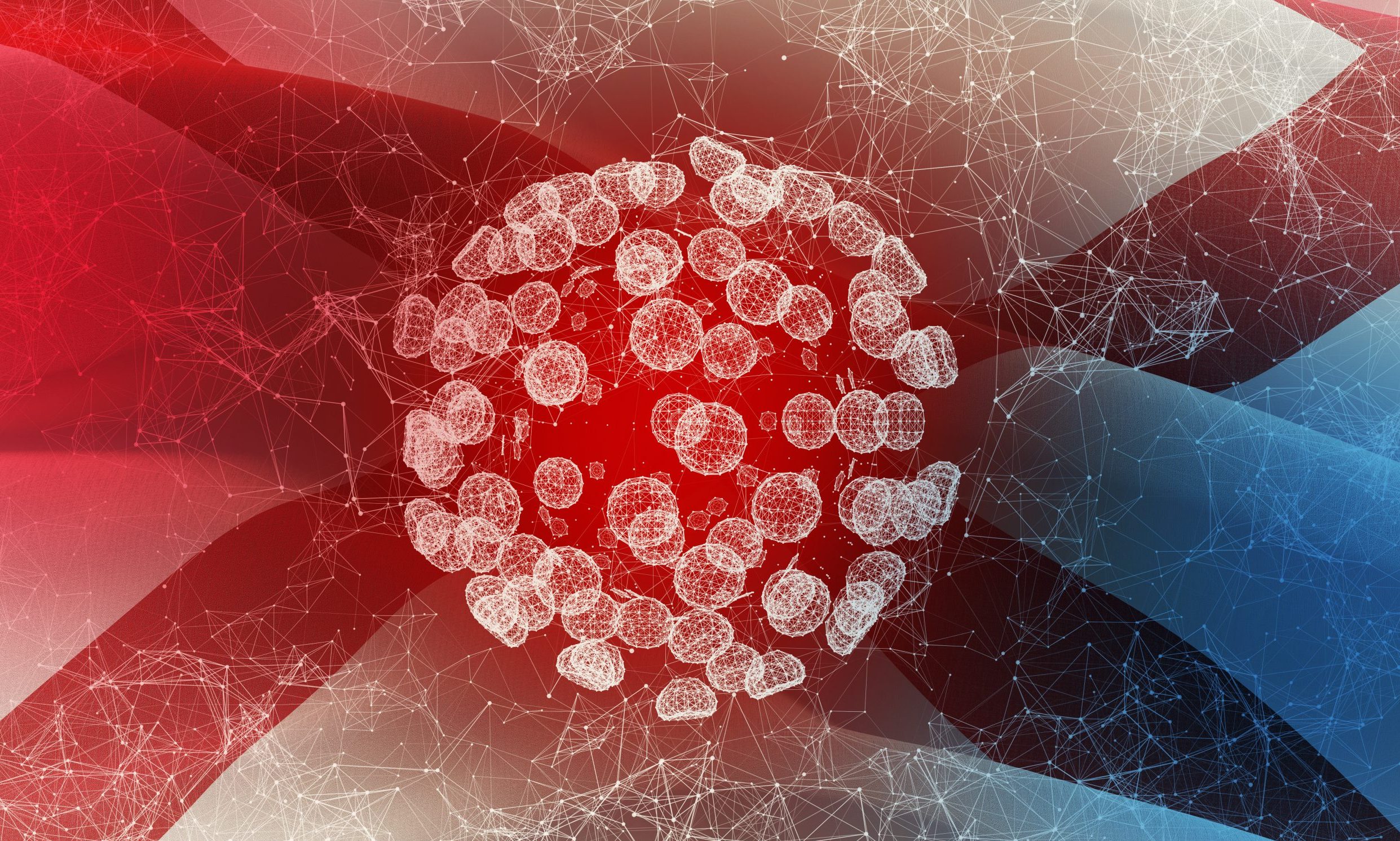 For two days in a row, the Alabama Department of Public Health reported zero COVID-19 deaths in the state. The state's death toll from the COVID-19 global pandemic stands at 2,501 as of Monday afternoon.
Though the state reported no new deaths in the past few days, in the month of September, at least 319 Alabamians have died from COVID-19 including 62 in the last week alone.
The state has shown a steady improvement in the number of deaths from COVID-19 since July when 607 Alabamians died. At least 536 Alabamians died in the month of August. The pandemic killed 297 Alabamians in June, 358 in May, 249 in April and 13 in March.
The state averaged nearly 17.9 deaths from COVID-19 in the month of August, a decrease from July when more than 19.5 Alabamians a day died from the pandemic. To this point, the state has averaged 11.4 deaths per day in September, the lowest mortality since June.
ADPH reports that just 741 Alabamians were hospitalized with COVID-19, down substantially from the pandemic's peak in excess off 1,600 per day in late July and early August.
On Monday, ADPH reported that 662 more Alabamians tested positive for the novel strain of the coronavirus. That raises the total number of cases of coronavirus in the state to 152,983. At least 64,583 Alabamians have recovered from their coronavirus infections, but the state still has 85,899 active cases, the eighth highest number in the country.
ADPH reported 5,107 more coronavirus tests on Monday, raising the state's total number to 1,116,346 total tests. The state has the 40th highest testing rate in the country.
Alabama Governor Kay Ivey (R), with consultation from State Health Officer Dr. Scott Harris, imposed a statewide mask order on July 15. The mask order is being credited with the state's improved coronavirus situation since July. The mask order remains in pace through Friday, Oct. 2.
White House Coronavirus Task Force Member Dr. Deborah Birx, as well as members of the Alabama medical community, have urged Ivey to extend the mask order to November. Former Chief Justice Roy Moore (R) and the Montgomery based Foundation for Moral Law has sued the state arguing that the Governor has exceeded her constitutional authority with the mask order as well as business capacity restrictions.
The entire state remains under a "safer-at-home" order. If you do not need to leave your home, then don't leave and don't invite people to your home.
Citizens are advised to continue to stay at least six feet from people outside their household at all times, wash their hands frequently, use hand sanitizer and avoid unnecessary trips.
If someone in your household is sick, isolate them from the rest of the people in the home. Dr. Harris is also urging everyone to get the flu vaccine this year. The fear is that a heavy influenza season, in a population with a high rate of COVID-19 infections, would lead to overwhelming the hospital resources.
To date, 1,006,129 people have perished in the global pandemic, including 209,808 Americans. The novel strain of the virus was first identified in Wuhan, Hubei Province, China in December 2019. Since then 33,513,714 people worldwide have been diagnosed with the coronavirus.