Catholic Bishops suspend all services through April 4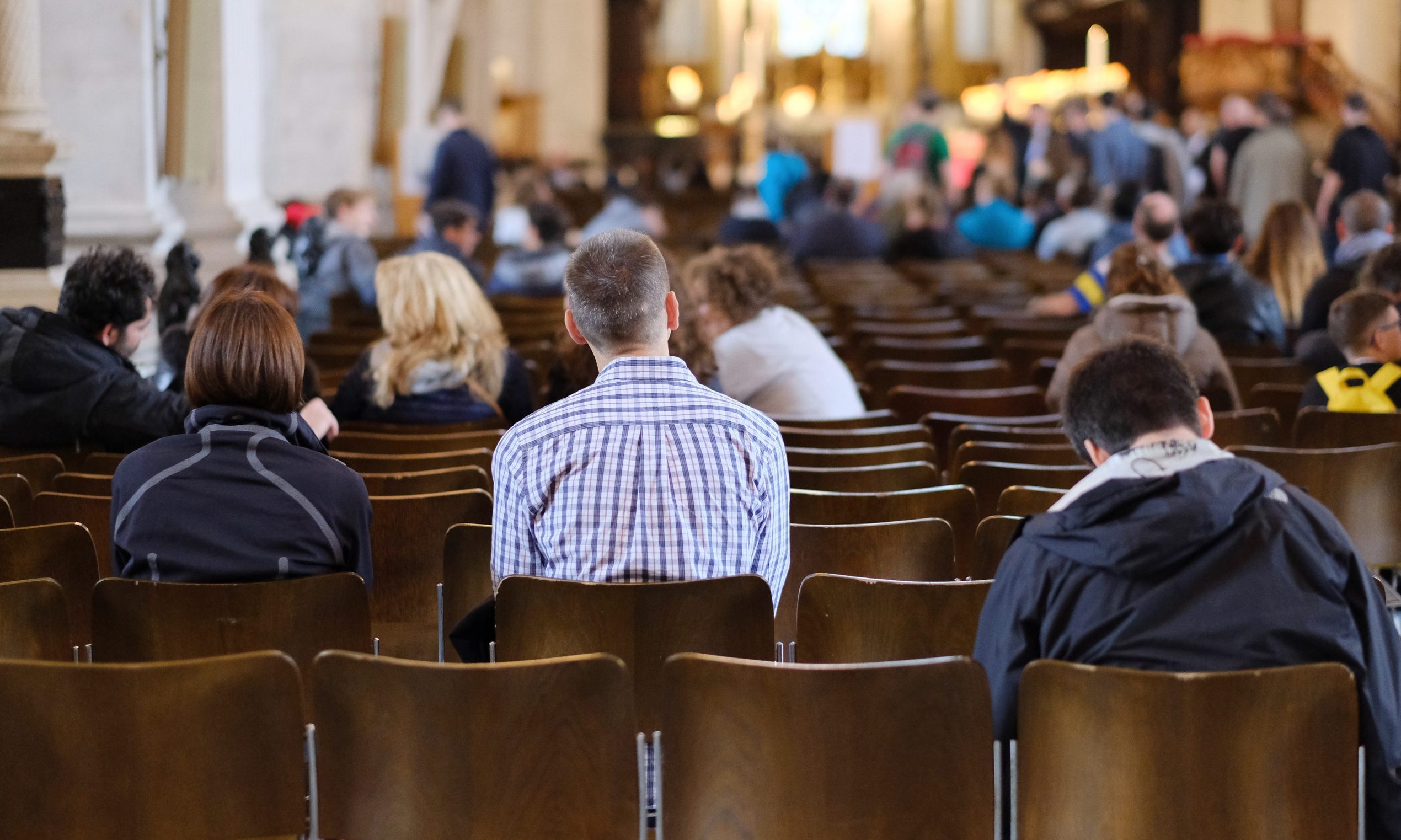 Tuesday, Bishop Robert Baker, of the Catholic Diocese of Birmingham, announced that all masses and church activities including Stations of the Cross are hereby cancelled through April 4 due to concerns about spread the coronavirus. Archbishop Thomas Rodi, of the Diocese of Mobile, has similarly cancelled all worship services.
The Archdiocese of Mobile comprises the Catholic churches and ministries in the southern half of Alabama; while the Diocese of Birmingham comprises the northern half of the state.
"The faithful are dispensed from any obligations during this time
"We are aware that our world, our nation, and our communities are coping with the covid-19 pandemic," Archbishop Rodi said. "All of us are called to be concerned for our personal welfare and that of our neighbors. This will entail sacrifice. I ask that we pray for our own protection and for those who suffer from ill health. It is also important that we cooperate with civil and health authorities."
Rodi said that Catholic Social Services facilities throughout southern Alabama serve approximately 25,000 of our neighbors in need. They will continue their work; but with restrictions.
"Emergency Assistance Ministries at our Social Service Centers will remain open providing food for families and individuals, clothing, and help with rent and utility bills," Rodi said. "However, applications for this help will be received only by phone. Food and clothing will be distributed at the door and not within the Service Center. All Thrift Stores will close but clothing will be available for those in need through Emergency Assistance. Counseling for individuals and families will continue to be available but only by phone."
Rodi said that Parishes may continue to provide food whether from food pantries or kitchens, but only on a takeout basis and not within a building.
Rodi ordered that, "No member of the laity or clergy may conduct a worship service or a devotion of any kind in a church, or other location. I am strongly requesting that our churches remain open for prayer but without services. Funerals, with or without Mass, will not be celebrated in churches or in any other location. Only graveside services are permitted."
Rodi ordered that weddings, only without Mass, may be conducted in a church building but solely with a cleric, bride and groom, two witnesses, and parents of the bride and groom present. No one else may be present. Bishop Baker said that the Diocese of Birmingham already had a prohibition against weddings during Lent (which ends April 5); but where exceptions had been granted that they be limited to no more than 25 people in attendance.
"Baptisms may be celebrated but only with the parents, godparents, and one cleric present,' Rodi said.
"Although we will not gather for worship, we remain united in Christ," Archbishop Rodi said. "I am confident that our dedicated clergy will continue to serve the spiritual and material needs of neighbor. I particularly request that the clergy be present to the sick and those who suffer difficulties. I ask the people of our Archdiocese to please pray. Even if we cannot receive Holy Communion we can join ourselves with the love of God. Prayer is powerful and I request that we pray even more fervently during these challenging days."
Obviously, all Catholic Schools, religious education, Bible Studies, youth groups, etc. are also on hold during the coronavirus shutdown. Many parents find themselves at home with children with no school through April 6, and likely for the rest of the 2019/2020 school year.
Archbishop Joseph E. Kurtz of Louisville recommends for children: "Teaching Catholic Kids"
https://teachingcatholickids.com/
The site has arts, crafts and activities for home & school inspired by faith as well as a long list of links for parents looking for lessons and activities for their children as they shelter in place.
There are more Catholic News and resources at the Alabama based Eternal World Television Network (EWTN) including daily mass for viewing.
https://www.ewtn.com/
Many other denominations and religions are also curtailing religious activities during the coronavirus pandemic.
Jones urges public to heed surging COVID-19 cases, hospitalizations
U.S. Sen. Doug Jones, D-Alabama, on Thursday pleaded with the public to take COVID-19 seriously, especially now, as reopening of schools and Fourth of July celebrations near. Meanwhile, the state continues to see record numbers of new cases and hospitalizations. 
Alabama on Thursday saw a fourth straight day for record-high COVID-19 hospitalizations — and a record number of newly reported COVID-19 cases, when taking into account data collection problems that inflated Monday's total.
As of Thursday afternoon, 843 people were being treated in Alabama hospitals for COVID-19, according to the state health department. That number is an increase of nearly 22 percent over this time last week, and a near 40 percent increase compared to the beginning of June.
At least "961 of our neighbors and family members have lost their lives to COVID-19, and we need to be cognizant of that as well, as those numbers continue to grow," Jones said during a press briefing Thursday, also noting that over the last 14 days Alabama has seen 11,091 new cases of the virus, which is 28 percent of all the state's COVID-19 cases. 
Jones said that while we're testing more people in recent weeks, The Alabama Department of Public Health's statistics show that a greater percentage of the tests are coming back positive.
Based on a seven-day average, roughly 14 percent of the tests conducted in the state are now coming back positive. Public health experts believe that such a high percentage of positives is a sign that there continues to be community spread of the virus, and that there still isn't enough testing being done. 
Jones said he's concerned, too, about the timing of the surge in new cases, coming in the weeks after Gov. Kay Ivey lifted her more rigorous restrictions and after Memorial Day celebrations.  
"People did not seem to get the message about social distancing and wearing masks, and we are seeing these numbers increase and increase and increase," Jones said. 
Jones noted the state's long lines for people seeking help with their unemployment applications, some even camping out overnight to get that help, and said he's written a letter to Senate leadership asking for federal funding to state departments of labor to better service those in need. 
The senator also discussed Oklahoma's recent expansion of Medicaid, and said that the action made clear state leaders there understand that during the pandemic they needed to get all the help they can to their fellow citizens. 
"It is my hope that Alabama will also do likewise. We continue to see a rise in the number of people that could benefit from expanded Medicaid," Jones said, adding that he's still working to get another round of incentives to states to encourage expansion of Medicaid. 
Asked if there would be another round of stimulus checks sent to individuals, Jones said "maybe." 
Jones said the next round of COVID-19 legislation is being drafted behind closed doors by Sen. Mitch McConnell, the Republican Senate majority leader from Kentucky, and that it's uncertain whether more direct payments to individuals will be included in the final bills. 
"I've heard mixed messages coming out of the administration and Senator McConnell's office," Jones said, adding that he's for the additional payments and thinks it will be needed going forward. 
Montgomery Mayor Steven Reed, speaking during the press conference, said the Montgomery City Council could take up at the next council meeting a measure that would place guidelines on businesses within the city to be held accountable for helping enforce the city's mask ordinance for the public. 
In the absence of a statewide mask order, local governments have been instituting their own in recent weeks. Wearing masks, staying home when at all possible and maintaining social distancing when one can't are the best ways to reduce spread of the virus, public health experts say.
Montgomery currently has a mask order in place, which carries the possibility of a $25 fine for individuals not following the order. 
Reed said at the next meeting, council members may deliberate on a measure to require businesses help ensure the public adheres to the mask order or face possible suspension of their business license "for a couple of weeks, so that is yet to be voted on, and we will look at that." 
Reed said that the point of the city's mask order isn't to fine people, however, but to encourage them to wear masks and help save lives. He noted that Montgomery's mask order has been followed by similar orders in Mobile and Selma, as local municipalities make independent decisions to protect their fellow citizens.