Catholic Bishops suspend all services through April 4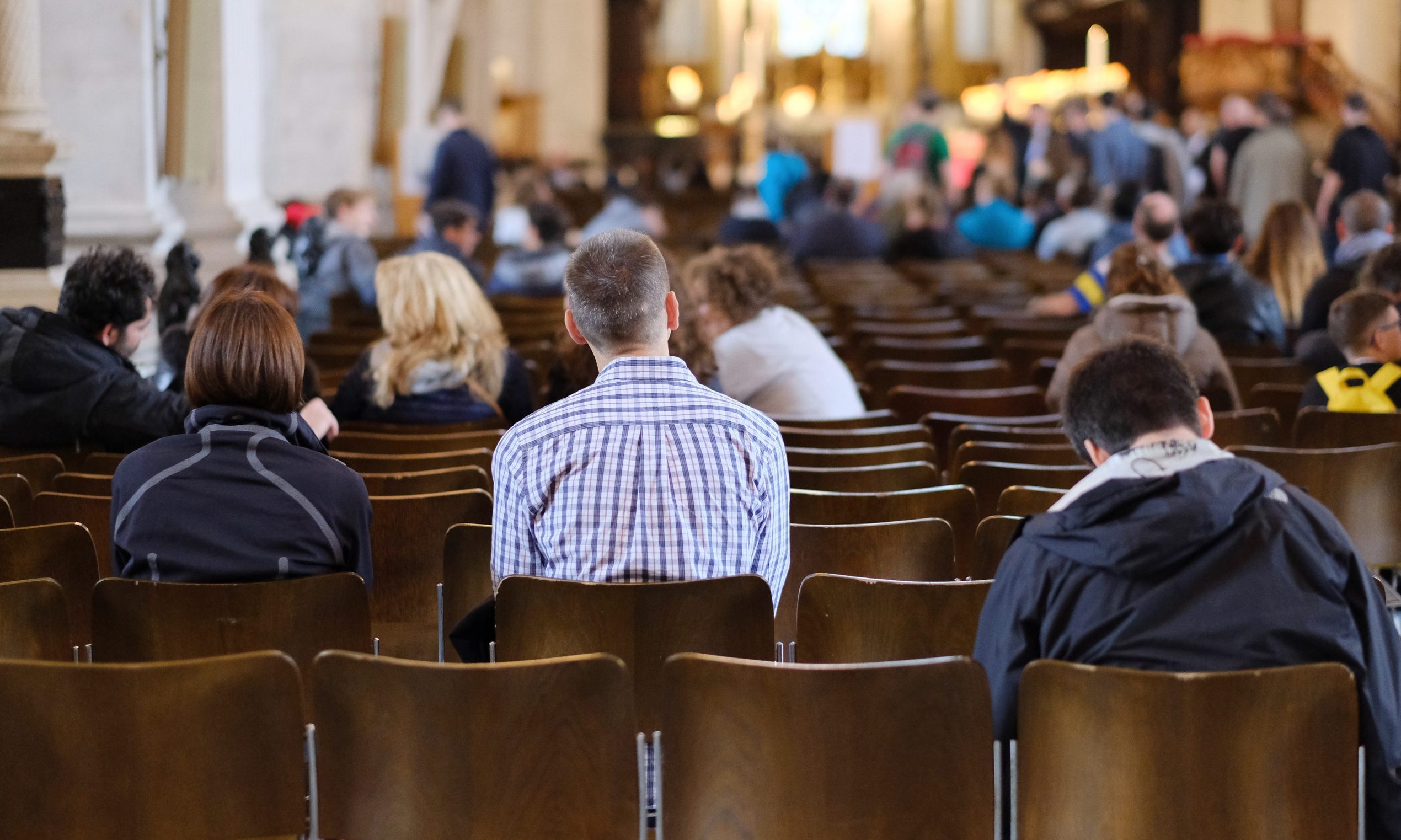 Tuesday, Bishop Robert Baker, of the Catholic Diocese of Birmingham, announced that all masses and church activities including Stations of the Cross are hereby cancelled through April 4 due to concerns about spread the coronavirus. Archbishop Thomas Rodi, of the Diocese of Mobile, has similarly cancelled all worship services.
The Archdiocese of Mobile comprises the Catholic churches and ministries in the southern half of Alabama; while the Diocese of Birmingham comprises the northern half of the state.
"The faithful are dispensed from any obligations during this time
"We are aware that our world, our nation, and our communities are coping with the covid-19 pandemic," Archbishop Rodi said. "All of us are called to be concerned for our personal welfare and that of our neighbors. This will entail sacrifice. I ask that we pray for our own protection and for those who suffer from ill health. It is also important that we cooperate with civil and health authorities."
Rodi said that Catholic Social Services facilities throughout southern Alabama serve approximately 25,000 of our neighbors in need. They will continue their work; but with restrictions.
"Emergency Assistance Ministries at our Social Service Centers will remain open providing food for families and individuals, clothing, and help with rent and utility bills," Rodi said. "However, applications for this help will be received only by phone. Food and clothing will be distributed at the door and not within the Service Center. All Thrift Stores will close but clothing will be available for those in need through Emergency Assistance. Counseling for individuals and families will continue to be available but only by phone."
Rodi said that Parishes may continue to provide food whether from food pantries or kitchens, but only on a takeout basis and not within a building.
Rodi ordered that, "No member of the laity or clergy may conduct a worship service or a devotion of any kind in a church, or other location. I am strongly requesting that our churches remain open for prayer but without services. Funerals, with or without Mass, will not be celebrated in churches or in any other location. Only graveside services are permitted."
Rodi ordered that weddings, only without Mass, may be conducted in a church building but solely with a cleric, bride and groom, two witnesses, and parents of the bride and groom present. No one else may be present. Bishop Baker said that the Diocese of Birmingham already had a prohibition against weddings during Lent (which ends April 5); but where exceptions had been granted that they be limited to no more than 25 people in attendance.
"Baptisms may be celebrated but only with the parents, godparents, and one cleric present,' Rodi said.
"Although we will not gather for worship, we remain united in Christ," Archbishop Rodi said. "I am confident that our dedicated clergy will continue to serve the spiritual and material needs of neighbor. I particularly request that the clergy be present to the sick and those who suffer difficulties. I ask the people of our Archdiocese to please pray. Even if we cannot receive Holy Communion we can join ourselves with the love of God. Prayer is powerful and I request that we pray even more fervently during these challenging days."
Obviously, all Catholic Schools, religious education, Bible Studies, youth groups, etc. are also on hold during the coronavirus shutdown. Many parents find themselves at home with children with no school through April 6, and likely for the rest of the 2019/2020 school year.
Archbishop Joseph E. Kurtz of Louisville recommends for children: "Teaching Catholic Kids"
https://teachingcatholickids.com/
The site has arts, crafts and activities for home & school inspired by faith as well as a long list of links for parents looking for lessons and activities for their children as they shelter in place.
There are more Catholic News and resources at the Alabama based Eternal World Television Network (EWTN) including daily mass for viewing.
https://www.ewtn.com/
Many other denominations and religions are also curtailing religious activities during the coronavirus pandemic.
Governor: Alabama will get 1 million rapid antigen COVID-19 tests
The state is to receive the Abbott Laboratories BinaxNow rapid tests in phases over the next few months. The initial shipment is set to include approximately 96,000 tests.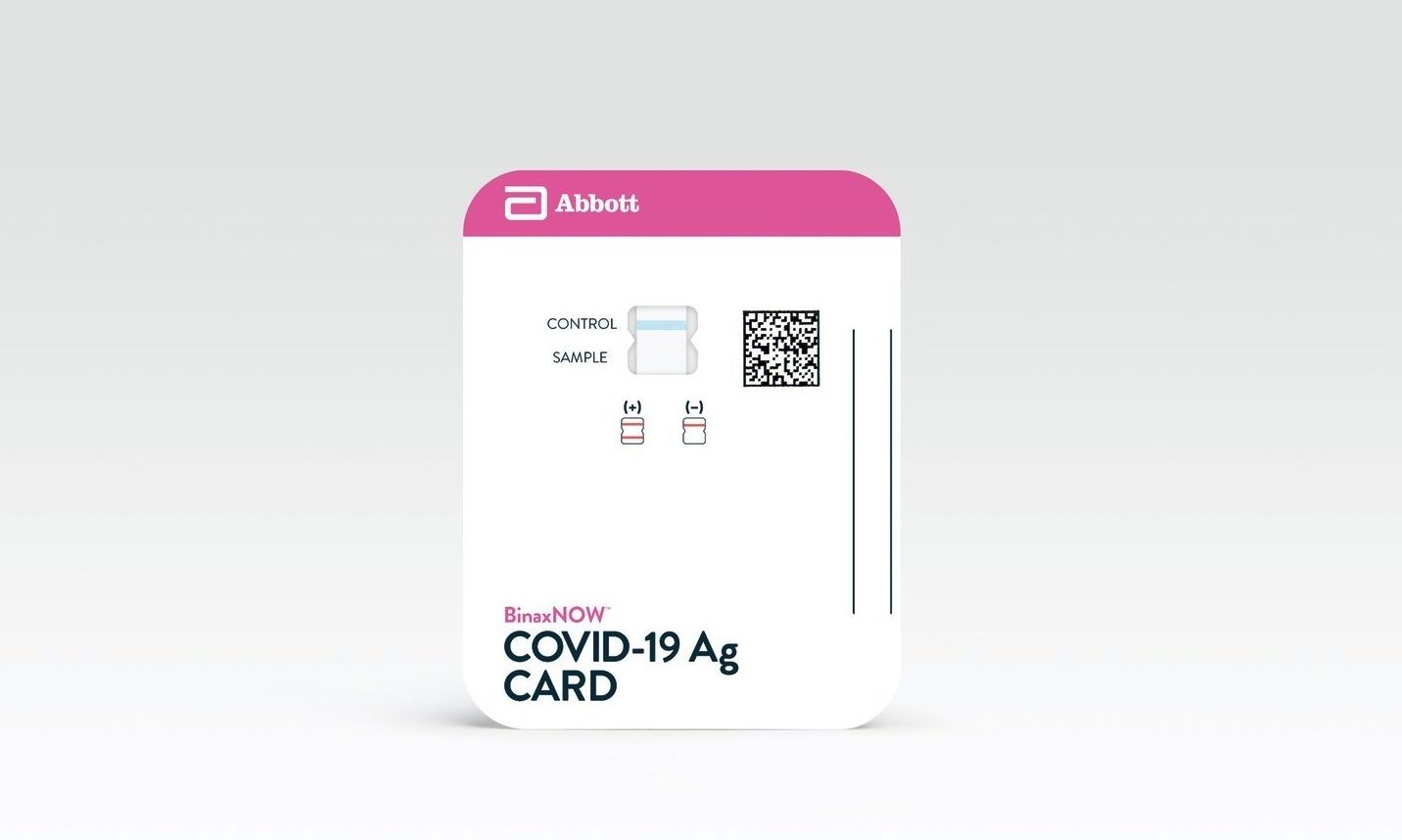 Gov. Kay Ivey on Tuesday announced that the Trump administration is to send 1 million new rapid COVID-19 tests to Alabama, but the details on their use was still being worked out. 
Ivey's office announced in a press release that the state is to receive the Abbott Laboratories BinaxNow rapid tests in phases over the next few months, and that the initial shipment is to be of approximately 96,000 tests. 
It was unclear Tuesday who will get the tests or whether the results will be required to be reported to The Alabama Department of Public Health (ADPH), however. In a statement Ivey said while we await a vaccine "providing Alabamians – especially our students and vulnerable citizens – with this free resource will be another critical tool in the toolbox to combat COVID-19."
Our Office is working in coordination with Public Health as we firm up plans for distribution. We are working to ensure students and high-risk individuals have access to this resource," said Gina Maiola, Ivey's press secretary, in a response to APR's questions Tuesday. 
Questions to ADPH on Tuesday weren't immediately responded to. 
The U.S. Food and Drug Administration on Aug. 26 gave an emergency use authorization to Abbott laboratories for the rapid antigen tests, which is the first of its kind to require no lab equipment. 
The USDA on Sept. 18 reissued an emergency use declaration, changing wording to say that the tests are to be used "within the first seven days of the onset of symptoms" and that "testing facilities within the United States and its territories are required to report all results to the appropriate public health authorities." 
"Studies have shown that antigen levels in some patients who have been symptomatic for more than five days may drop below the limit of detection of the test. This may result in a negative test result, while a more sensitive test, such as RT-PCR, may return a positive result," the Centers for Disease Control and Prevention said in guidance on the use of antigen tests. 
The Trump administration approved a $760 million contract with the company to produce about 150 million tests. 
"We'll ship tens of millions of tests in September, ramping production to 50 million tests a month in October," Abbott Laboratories said on the company's website. 
Other governors were making similar statements Tuesday about pending Abbott Laboratory tests coming to their states. 
President Donal Trump on Monday announced plans to ship 100 million of the tests to states based upon population. 
"Governors have the flexibility to use these tests as they deem fit, but we strongly encourage governors to utilize them in settings that are uniquely in need of rapid, low-tech, point-of- care tests, like opening and keeping open our K-through-12 schools; supporting critical infrastructure and first responders; responding to outbreak, specifically in certain demographics or locations; and screening of surveillance in congregate settings," said Adm. Brett Giroir, the U.S. Department of Health and Human Services official in charge of COVID-19 testing for the White House's coronavirus task force, speaking with Trump from the Rose Garden on Monday. 
The Abbott Laboratories rapid antigen tests, which use a swab and a small card and can provide results within 15 minutes, have some similarities to existing antigen tests now being used across Alabama, which use small machines to provide quick results. 
ADPH has struggled at times to get results from those existing rapid antigen tests, which are often used in non-traditional lab settings, such as nursing homes, universities and urgent care clinics, some of which aren't accustomed to ADPH's reporting process. 
Dr. Karen Landers, an assistant state health officer for ADPH, told Kaiser Health News last week that she was concerned about the undercounting of antigen test results, and that some providers were struggling to submit results.
"We can't afford to miss a case," Landers told the news outlet.