U.S. government report predicts 18 months of COVID-19 outbreak in America
A recent report by the federal government, backed by another in the UK, estimates the COVID-19 pandemic in the U.S. "will last 18 months or longer and could include multiple waves of illness." 
The 100-page unclassified COVID-19 response plan drafted by the  U.S. Department of Health and Human Services and obtained by The New York Times predicts the viral outbreak will strain the country's health care system and local governments, disrupt supply chains and require a massive response from multiple agencies. 
It's a stark forecast for a disease that's still in its relative infancy in the U.S. but is already taking lives in greater numbers, closing bars and restaurants to regular business, shuttering schools and beaches, and keeping people at home. 
The 18-month prediction isn't reflected, however, in predictions by President Donald Trump, some members of his administration or public health officials in Alabama, many of whom say the crisis will largely be over within 4 months or so. 
Efforts to mitigate COVID-19 through social distancing works, health experts say, but the virus is new, and researchers are just getting a handle on what it can do and how to save lives. 
As Americans hunker down, or at least those who heed pleas to do so, many wonder how long before it's over, and just what "over" really means. 
The federal government's assumption of 18 months and multiple outbreaks is shared by researchers at the Imperial College London, which released a report Tuesday that warns of many, many months of periodic disruptions to public life in the U.K. and the U.S. The Imperial College London's models are considered the gold standard in epidemiological research and often influence government responses to pandemics.

"We conclude that the effectiveness of any one intervention in isolation is likely to be limited, requiring multiple interventions to be combined to have a substantial impact on transmission," researchers state in the UK  report. 
What those researchers found is that social distancing does reduce the number of new cases and deaths, but that its practice needs to be sustained to prevent further outbreaks. Researchers defined social distancing as "All households reduce contact outside household, school or workplace by 75%." 
If we practice social distancing, and add to that school closures and home isolation of confirmed cases, for approximately two-thirds of the outbreak, we would save the most lives and bring it to an end as quickly as researchers believe possible, but even so, it wouldn't happen fast. 
"To avoid a rebound in transmission, these policies will need to be maintained until large stocks of vaccine are available to immunize the population – which could be 18 months or more," the researchers found. 
But what if we decide to do nothing?  
Without changes in social habits researchers predict "81% of the GB and US populations would be infected over the course of the epidemic" which could mean 2.2. millions lives lost in the U.S. and 510,000 in Britain. 
And it wouldn't take long to start feeling that pain. Do nothing and the report predicts by the second week of April critical care bed capacity in the U.S. would be exceeded, and eventually peak at 30 times capacity. 
And as APR reported on Wednesday, Alabama's hospitals are at great risk of being overburdened if the public doesn't adhere to social distancing policies. 
Alabamians are also at greater risk for serious complications and death from COVID-19,  health experts say, because of high rates of obesity, diabetes, and heart disease. 
And there remain problems with shortages of testing supplies and access to critical life-saving equipment such as ventilators and ICU beds, in Alabama and across the country. That might get worse before it gets better, those researchers found. 
"Supply chain and transportation impacts due to ongoing COVID – 19 outbreak will likely result in significant shortages for government , private sector, and individual U. S. consumers," the HHS report reads. 
Ask others in charge, however, and the picture is much rosier. 
Alabama's state health officer Dr. Scott Harris predicted Tuesday a much shorter lifespan for the outbreak, a message also shared by Trump earlier this week. 
Asked how long state officials expect the virus could last, Harris told reporters "So I think with respiratory infections, a three or four month course is a reasonable place to start guessing how long it's gonna last."
Trump, speaking Monday of how long the crisis might last, said "people are talking about July, August." 
Dr. Anthony Fauci, the head of the National Institute of Allergy and Infectious Diseases, whose become the face of the Trump administration's medical response to COVID-19, said Sunday that "it's going to be a matter of a few weeks to a few months, for sure." 
And what about China, where COVID-19 was first discovered in December 2019? On Thursday, China reported no new cases of COVID-19, a major milestone for a country that's lost more than 3,200 people to the disease. 
But experts warn that China's statistics on the number of infections may not be accurate – officials there initially tried to conceal the virus – and the country's harsh crackdowns on the movements of millions of its citizens, who face dire consequences if they disobey, isn't likely to be replicated in the U.S.
Maciej Boni, PhD, of the Center for Infectious Disease Dynamics at Pennsylvania State University, told the CIDRAP News that the 18-month prediction is the most likely scenario based on the current pandemic.
"This has been trickling out to the public since [the] last week of February," Boni told CIDRAP News. "Now the public is ready to hear that 1 to 2 million people could die, which is what we [epidemiologists] have said for 3 weeks."
Is "herd immunity" a reasonable strategy for Alabama? Evidence suggests it's not
State Sen. Del Marsh suggested herd immunity may be the only strategy for Alabama going forward. The science behind such a strategy is still in question, and what evidence is available suggests it may be hard if not impossible to achieve.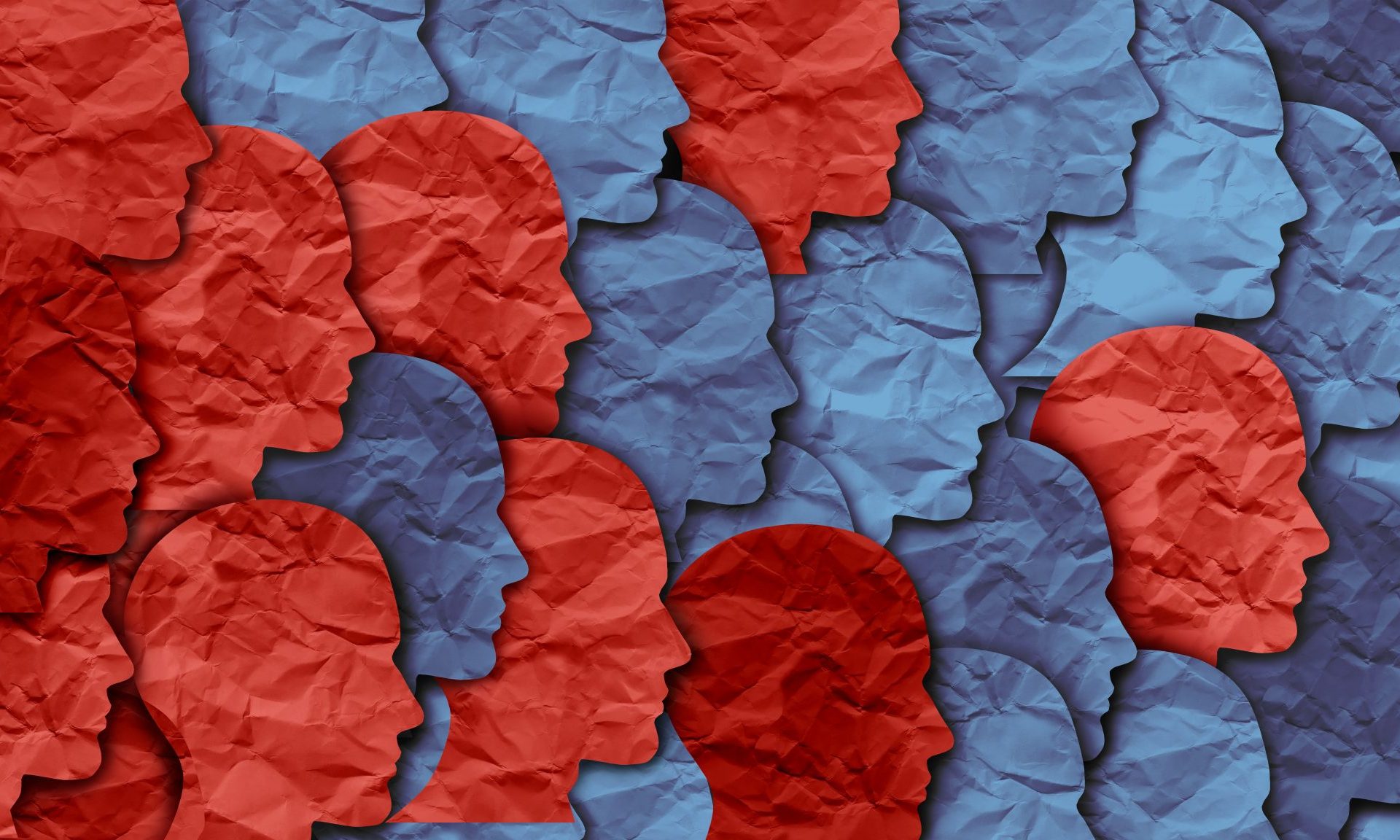 Alabama Senate Pro Tem Del Marsh, R-Anniston, on Thursday caused an uproar when he told a reporter that he'd like to see more Alabamians get infected with COVID-19 so that we could "start reaching an immunity." 
Marsh, a member of Gov. Kay Ivey's COVID-19 task force, was speaking to a CBS 42 reporter about what's called herd immunity, which means a percentage of a population gets a disease, gets over it and then has an immunity that prevents them from getting it again for a period of time.
Marsh's suggestion that herd immunity may be the best, if not the only strategy, for dealing with COVID-19 is not new. It's been a topic of discussion since the early days of the pandemic. Some countries have even attempted it. But the science behind such a strategy is still in question, and what evidence is available suggests it may be hard if not impossible to achieve.
Reaching herd immunity essentially means that a population is generally protected from the worst of a disease because enough people have immunity. That can be achieved either through a vaccine or by allowing the virus to run its course until enough people have been infected. With more people infected and recovered, and with the assumption that fewer are susceptible to reinfection, transmission of the virus would slow significantly — only because there are fewer people to become infected.

Without a vaccine, herd immunity as a strategy would basically mean giving up on trying to contain the virus.
The topic of herd immunity has been brought up throughout the COVID-19 pandemic, but public health experts and scientists are quick to say they don't yet fully understand the true strength of acquired immunity, and there have been some cases of people becoming infected with the virus more than once. 
But that doesn't stop some from arguing perhaps we should give herd immunity a try. Sweden did, and it went terribly, as Alabama's State Health Officer Dr. Scott Harris told a reporter when asked about the Alabama lawmaker's statements on herd immunity. 
Marsh followed his original statement with a caveat about protecting those with pre-existing conditions and the elderly, yet it's not clear how an open society bent on getting as many younger people infected as possible would do such a thing.
"I'm not as concerned so much as the number of cases, in fact, quite honestly, I want to see more people because we start reaching an immunity as more people have it and get through it," Marsh said to CBS 42's Reshad Hudson on Thursday. "I don't want any deaths, as few as possible. I get it. So those people who are susceptible to the disease, especially those with pre-existing conditions, elderly population, those folks we need to do all we can to protect them."
In Sweden, where officials initially allowed the virus to run its course, they were not able to protect more vulnerable populations from infection despite efforts to do so. Vulnerable populations do not live in a vacuum, and despite their best efforts to limit exposure, long-term care facilities still have some contact with the outside world.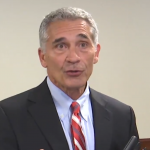 Lawmaker suggests more should become infected with COVID-19
The leader of Alabama's State Senate suggested to a reporter that he'd actually like to see more people become infected to build the state's overall immunity to the virus, a claim that would require thousands more deaths to become a reality.
It didn't take long after Hudson tweeted out a video of Marsh's statements for the backlash to set in. When asked by a CBS 42 reporter for his thoughts on herd immunity as a solution, Harris, the state health officer, said it would lead to many more unnecessary deaths. 
"There is absolutely no reason to think at this point that getting infected will give you any degree of immunity. We simply don't know that," Harris said, pointing to the fact that scientists have not reliably determined how long immunity lasts or how strong it is.

"We've looked at countries like Sweden, who have tried to actually generate herd immunity among their population, and it's been disastrous. They've had increased numbers of deaths much higher than their neighbors, in trying to keep their economy open. It does not work well at all," Harris said.
Marsh tried to walk back his controversial statement the next day — sort of — but he still landed back on herd immunity as an avenue Alabama might take. 
"It was a poor choice of words on my end, but ultimately what I was trying to say, and people can look at it, there are very few choices we have," Marsh told WSFA on Friday.  "Ultimately if there's no vaccine, herd immunity is the only one I can think of that's eventually going to take place." 
In Sweden, where they gave herd immunity a shot, deaths in the country have been eight times higher than in neighboring Denmark and 19 times higher than in Norway, according to The Washington Post. One study found that after months of infections and deaths, less than 10 percent of the population had developed antibodies.
In Denmark and Norway, along with most of the European Union, many restrictions have been lifted because governments there have been able to get the virus under control using testing and contact-tracing.
In Spain, one of the hardest-hit countries in Europe, just 5 percent of people had developed antibodies, according to another study in the journal Lancet. That means that at least 95 percent of the Spanish population would still be susceptible to the virus despite the country recording 28,000 deaths and 250,000 cases.
In New York City, where 32,000 people have died from COVID-19, the state tested some 28,419 people in an attempt to determine how many people had developed antibodies. That survey suggested that roughly 21.6 percent of New York City residents had antibodies. That's in New York — widely viewed as the hardest-hit city in the world.
The science of herd immunity in a virus as new as COVID-19 is murky, because researchers still don't know important details about how the coronavirus behaves, and every geographic location is different, with varying cultures and health outcomes, but since Marsh threw it out there, let's see what getting to herd immunity would look like in Alabama. 
Dr. Michael Saag, an infectious disease expert at UAB and prominent HIV/AIDs researcher, told APR in May that to get the epidemic under control we'll need at least 70 percent of the population to have immunity. Epidemiologists have estimated that between 60 percent to 80 percent of a population would need immunity before "herd immunity" is reached, and the virus can no longer spread widely in that community.
In Alabama, that would mean 3,340,000 people in total would have to become infected, and at our current approximate death rate of 2.2 percent, that would mean 75,460 Alabamians would likely die in the process. But 1,077 people have already died in Alabama from COVID-19, so to get to a theoretical herd immunity, 74,383 more people in the state would likely die from the virus. The death rate could spike if more infections happen at once, overwhelming the state's health system.

Because we've got statistics on COVID-19 deaths in Alabama, we can look and see what that would mean for those yet to die. Of those 74,383 potential deaths, 58,762 would likely be 65 years of age and older. Those aged 50-64 would make up 12,654 of the deaths to come, while 2,975 would be between 25 and 49 years old, based on current death demographics.

Black people would likely continue to die in greater numbers per capita than white people. Although Black people make up just 27 percent of Alabama's population, they make up 44 percent of all COVID-19 deaths.
It's important to note that none of these estimates are reliable because researchers still don't know for certain how long a person is immune after recovering from the virus — and how strong that immunity is. It's also not clear how accurate or precise antibody tests are.

Columbia University virologist Dr. Angela Rasmussen told The New York Times that the "magical number of 60 percent for herd immunity" assumes that everyone infected has complete protection from a second infection.
"But what about people with partial protection?" she asked. "They may not get sick, but they can get infected and pass it along."
The recent study in Spain published in The Lancet found that herd immunity with COVID-19 may be unachievable. The study, which looked at more than 61,000 people, found that 14 percent of those who tested positive for coronavirus antibodies, which means they had the virus and recovered, no longer tested positive for the antibodies in subsequent tests weeks later. 
"Immunity can be incomplete, it can be transitory, it can last for just a short time and then disappear," said Raquel Yotti, the director of Spain's Carlos III Health Institute and one of the authors of the study, according to Reuters.