Department of Conservation says most state parks will stay open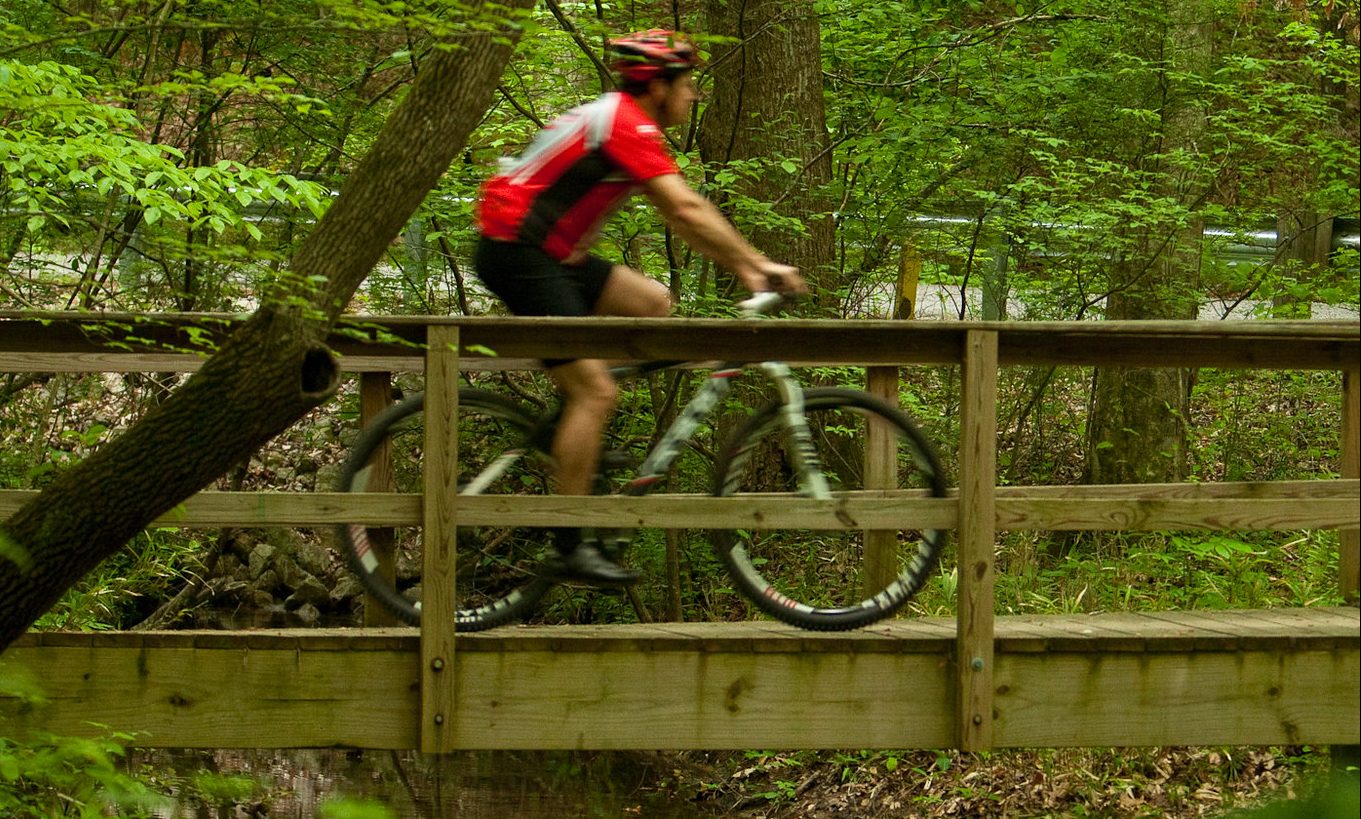 The Alabama Department of Conservation and Natural Resources said last week that most of their outdoor facilities remain open for recreation.
In response to the COVID-19 pandemic, ADCNR has made a number of temporary changes to its business operations for the safety of its employees and the general public. The changes will be in effect until at least April 6, 2020.
Alabama State Parks and associated facilities remain open with the exception of cave tours at Rickwood and Cathedral Caverns state parks.
Some dining operations will be modified to limit close contact of guests.
The Alabama Political Reporter was in Eufaula on Thursday and ate breakfast at Lakepoint Lodge's formal dining room, but by that night the restaurant had become carryout only and the seafood buffet scheduled for Friday night was discontinued.
"Park visitors are encouraged to follow all current hand washing and social distancing guidelines," ADCNR wrote in a statement. "For updates, please follow Alabama State Parks on social media."
ADCNR said that all state public fishing lakes remain open as well as all ADCNR shooting and archery ranges.
ADCNR Wildlife Management Areas and Special Opportunity Areas remain open.
"ADCNR's state and district offices are closed to the public with the exception of the Marine Resources Division offices in Gulf Shores and Dauphin Island," ADCNR said. "Those offices will be open for commercial license sales only on Monday through Friday, from 8 a.m. to 4 p.m.
ADCNR Law Enforcement Offices are also closed to the public but remain staffed to answer questions by phone. More information is available here.
To report hunting or fishing violations, please call (800) 272-GAME.
Conservation Enforcement Officers will continue to patrol state land and waterways and render aid to the public. Forever Wild tracts remain open for hiking, horseback riding, mountain biking, paddling, and hunting — as permitted.
The 5 Rivers Delta Resources Center facilities are closed, but the grounds remain open to the public during regular business hours for trail use and kayak launching.
Hunting and fishing licenses are still available online, through the Outdoor AL mobile app, or at various license agents located throughout the state.
Due to the evolving nature of the pandemic, ADCNR recommends calling individual state parks and other facilities if you have questions about reservations or operational hours. Contact information can be found here.
The Alabama Department of Conservation and Natural Resources promotes wise stewardship, management and enjoyment of Alabama's natural resources through four divisions: Marine Resources, State Lands, State Parks, and Wildlife and Freshwater Fisheries.
Bidens suggest that Hurricane Sally due to climate change
Former Vice President Joe Biden and his wife, Dr. Jill Biden, released a joint statement this week on Hurricane Sally, suggesting that the hurricane and fires in the West are due in part to or exacerbated by climate change.
"Jill and I are praying for everyone from the Gulf Coast in Louisiana, Mississippi, Alabama, Georgia, and Florida and up the East Coast into the Carolinas as Hurricane Sally unleashes fury and flood that are leaving hundreds of thousands of people without power and evacuating their homes and businesses," the Bidens wrote. "Our hearts are also with everyone in California, Oregon, Washington, Colorado, and across the West who have lost everything and the firefighters and first responders who are risking their lives as the wildfires rage on and ash falls from an orange sky."
"Every year the devastating impacts of climate change — in billions of dollars in damage, in immeasurable loss of lives and livelihoods — sets new records of destruction in big cities, small towns, on coastlines, and farmlands across the country," the Bidens wrote. "It is happening everywhere. It is happening now. And it's all happening while we fight off a historic pandemic and economic recession."
But it doesn't have to be this bad, the Bidens wrote.
"We have to come together as a nation guided by science that can save lives," the Bidens wrote. "And grounded by economics that can create millions of American jobs — union jobs — to make us safe, stronger, and more resilient to a changing climate and extreme weather that will only come with more frequency and ferocity."
"And we have to keep the faith in the capacity of the American people — to act, not deny, to lead, not scapegoat, and to care for each other and generations to come," the Bidens concluded.
Hurricanes are not new to the Alabama Gulf Shore. Since 1852, at least 27 hurricanes have hit the state of Alabama gulf coast, with Katrina in 2005 being the most recent until Sally on Wednesday.
By comparison there were four hurricanes to strike the state between 1912 and 1917 and five between 1852 and 1860.
Democrats claim that President Donald Trump's policies on climate change are having a negative effect on the planet and that a Biden administration would be better at reducing U.S. CO2 emissions.
Biden and Trump will be on the Nov. 3 general election ballot.