Opinion | Former industrial workers are among the high-risk groups for COVID-19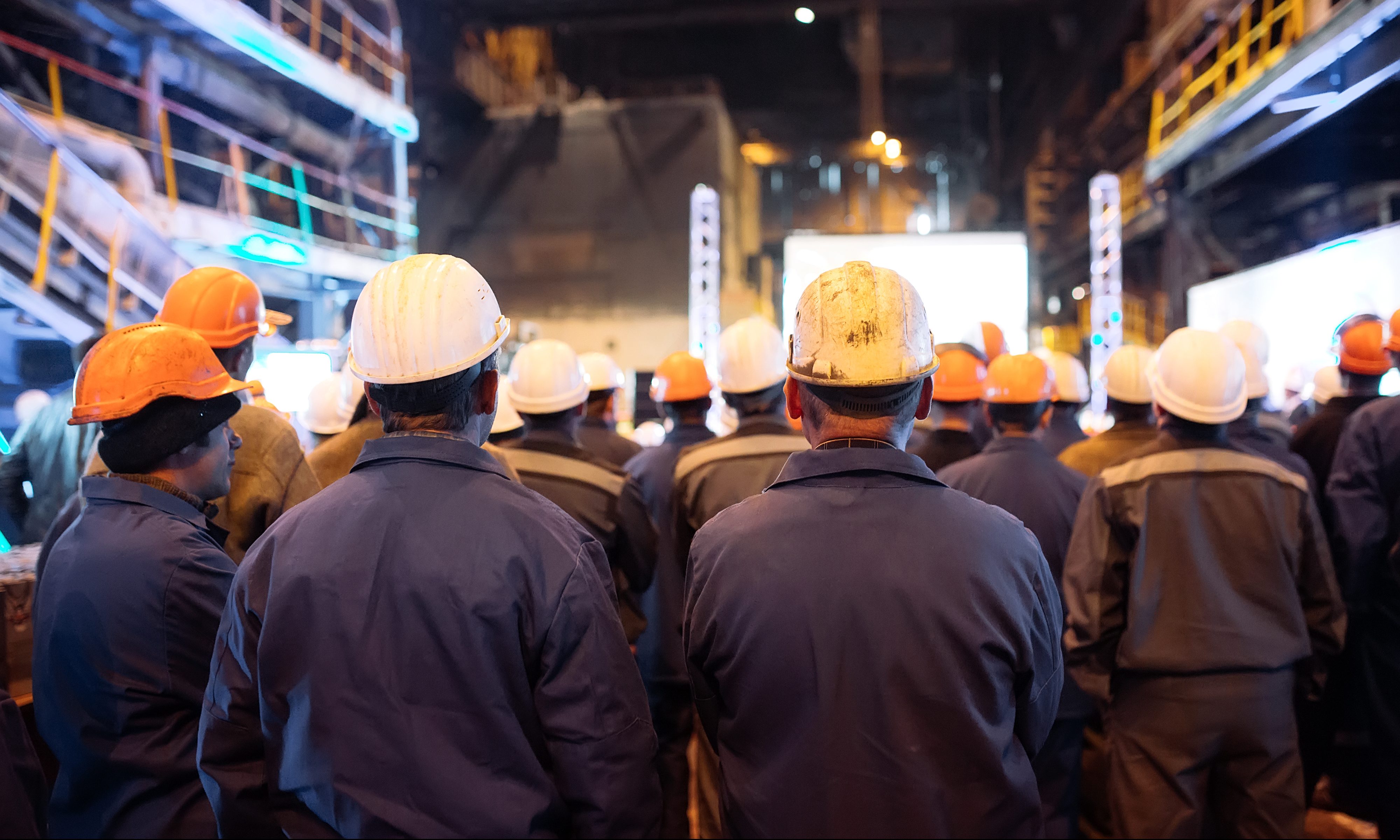 The novel coronavirus has been rapidly spreading worldwide, affecting everyone's lives more than we'd have expected – from stress and anxiety, having to practice social distancing and therefore isolate inside the house to the illness itself. And it's with good reason that most people are concerned about it, as the disease can have serious complications and even become deadly for the ones who find themselves being in the groups with a high risk.
For former industrial workers, the risks of developing severe complications if infected with COVID-19 are high, especially if they have been exposed to various toxins that could have potentially damaged their lungs and left them with respiratory diseases. One of the most common work-related diseases is asthma, the occupational development of it accounting for 15% of adult on-set cases, followed by COPD that can develop from the inhalation of fumes, dust, and gasses. Industrial workers are also at risk of developing pneumoconiosis as a result of exposure to silica or coal and asbestosis, lung cancer as a result of asbestos exposure.  All of these are a huge risk factor as the novel coronavirus seems to attack the respiratory system. Simply put, if there is already a respiratory disease that has weakened the body's system, especially the lungs, chances are that it will be extremely difficult to fight off an infection attacking an already weakened organ and in some cases even fatal.
Being a new virus, there is still a lot of things that remain unclear about it to doctors and scientists. Until this point, there have been only a few months to study its effects, which isn't nearly enough to be able to have a complete image and conclusive statistical information on how the virus attacks and how it be better treated to lower the mortality rate and render it less of a risk to those already vulnerable. It appears though, that around 80% of cases are suffering only mild or moderate symptoms, 15% suffer a more severe form that requires hospitalization and around 5% of the cases end up in a critical state and need intensive care. The data gathered until now shows that the virus has a mortality rate of around 3.2%, mostly amongst older adults (over the age of 70) which additionally have one or more chronic diseases.
Alabama Industrial Workers Exposed to Toxic Chemicals 
Up until the 80s, various toxic chemicals were widely used for manufacturing products in a number of industries. Alabama is amongst the states where many manufacturers opened up sites with 10 asbestos sites for commercial use and 9 naturally occurring asbestos known sites. As the protection equipment was often inadequate, many industrial workers were exposed to inhaling these toxins over a long period of time and therefore, running the risk of developing serious diseases. The most common types of toxins that industrial workers might have been exposed to are:
Polychlorinated biphenyls (PCBs), which might have endangered people who have worked in manufacturing insulation materials as well as in power plants as this type of chemical was mostly used as coolants and lubricants in transformers, electrical appliances, and old fluorescent lighting fixtures.
Silica, where the most severe exposure occurs as a result of working with abrasive blasting, cement, and brick manufacturing as well as steel and foundry industries.
Coke Oven Emission, putting to risk workers in heavy industries such as the iron and steel industry
Asbestos, which due to the fact that it was used in numerous products, could have potentially exposed workers from a large number of industries such as automotive, construction, industrial manufacturing, and even former navy and marines veterans.
As exposure to these chemicals means that workers would inhale them for an extended period of time, the possible health effects for most former workers that have been exposed to it are respiratory diseases such as asthma, COPD, pulmonary fibrosis, asbestosis, silicosis, lung cancer or mesothelioma. But when it comes to toxic exposure, it can take as much as 20 years for diseases to develop and even when they do, victims might be asymptomatic for a long time which means that by the time they receive a diagnosis, it's too late. The other big problem is that in these cases, misdiagnosis is common which in light of the current pandemic could put even more people at risk, as we know that it acts as a respiratory virus, attacking the lungs. This is why it's extremely important that former industrial workers that have a history with toxic exposure, constantly check up on their health and provide doctors with all the information regarding their occupational past, especially in the context of the current COVID-19 pandemic, as having an early diagnosis and being able to take the necessary precaution measures might even save lives.
How Can Vulnerable Groups Limit Exposure to COVID-19
It's extremely important for people with a history of toxic exposure to limit as much as possible the potential of catching the novel coronavirus as it can cause severe complications and even be fatal. There are just a few general rules that are important to follow:
Try isolating as much as possible, avoid crowded places, house visitors or having contact with a family member or caretaker that shows symptoms similar to those given by COVID-19
Wash your hands regularly and disinfect surfaces that are most likely to have bacteria on them such as doorknobs
Avoid touching your face without having your hand clean
Try to also maintain calm and positive throughout this time
Print this piece
Opinion | Dr. King's legacy lives on 52 years later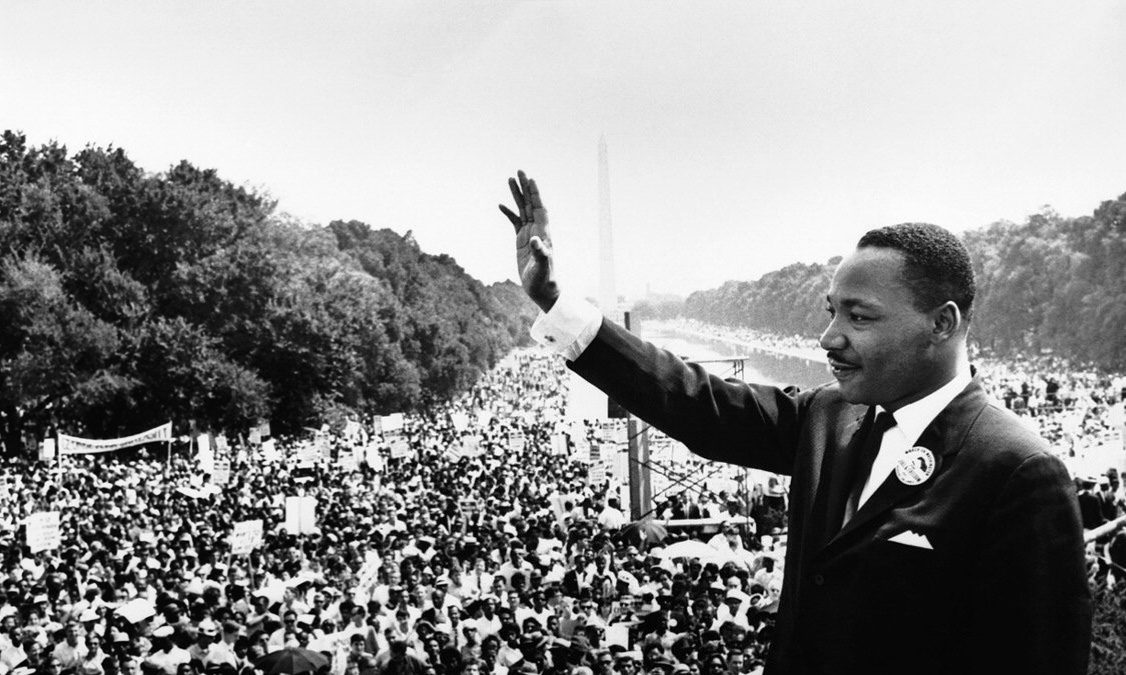 On April 4, 1968, I was watching the little black and white television in our living room when the newscaster said that Dr. Martin Luther King Jr. had been assassinated. My tears flowed freely. Even though I was only 4, I knew that his death was a tragedy, especially for little black boys like me.
My parents and I lived on Chicago's Southside in a yellow, three-story apartment building at the corner of 91st and Throop St. Three floors, three apartments, each one running the full length of the building with a huge picture window in the living room. Daylight streamed through ours as I watched the newscast through my tears, riveted by sorrow and fear.
King was my hero, a man who courageously stood for justice and peace, even when threatened with violence. He was an eloquent preacher, whose soaring lines and velvet tones even captivated little children. And he was a father who, like my own, had tried to explain the nonsensical evil of racism to his child.
Yolanda, the oldest of the King children, had wanted to go to Fun Town, an amusement park in Atlanta. He had to explain to her that Fun Town was only open to white children. Chicago also had a Fun Town, but because it was in the black community – 95th and Stony Island Ave. – I don't recall it being off-limits to me and other African-American children.
But the Chicago of the 1960s wasn't that different from the Jim Crow South. Black families who tried to move into white neighborhoods were run out. The dividing lines were stark and clear. In fact, I only saw white Chicagoans while watching the news or when shopping downtown.
Northern segregation had a profoundly negative economic impact on black Chicago. It was so bad that three years before his assassination, King and his family actually moved to Chicago to apply his civil rights strategies to slums, low-wage jobs and overcrowded schools.
When he led a march through Marquette Park, a notoriously all-white enclave on the Southside, someone hit him in the back of the head with a rock. "I have seen many demonstrations in the South," King said. "But I have never seen anything so hostile and so hateful as I've seen here today."
King's Chicago experiences undoubtedly shaped my reaction when I learned of his death. I know that because my father was a news junkie, politically aware, and what we used to call a "race man" – meaning that he identified as a black man more than as an American or even a Christian. He also was a card-carrying Republican, but of the Eisenhower type, not Goldwater or Nixon. So he and my mother admired Dr. King, and passed that admiration on to me.
And I retain it today, 52 years after his assassination. In fact, it's grown stronger and deeper through the years.
My favorite King quote comes from his sermon "Loving Your Enemies," preached at Dexter Ave. Baptist Church in 1957: "Within the best of us, there is some evil, and within the worst of us, there is some good. When we come to see this, we take a different attitude toward individuals. The person who hates you most has some good in him; even the nation that hates you most has some good in it; even the race that hates you most has some good in it. And when you come to the point that you look in the face of every man and see deep down within him what religion calls 'the image of God,' you begin to love him in spite of – no matter what he does, you see God's image there."
King was an expert in having enemies. He had more than his fair share, including whoever actually killed him. (The King family believes that convicted King assassin James Earl Ray was framed. Dr. William F. Pepper's book "An Act of State" explains why.)
But what King undoubtedly knew, and what his killers failed to fathom, is that while prophets die, their dreams or prophecies live on. And true prophets always will be validated by history and time.
Which is why I expect Dr. King's legacy to outlive all of us.
Print this piece