Opinion | Former industrial workers are among the high-risk groups for COVID-19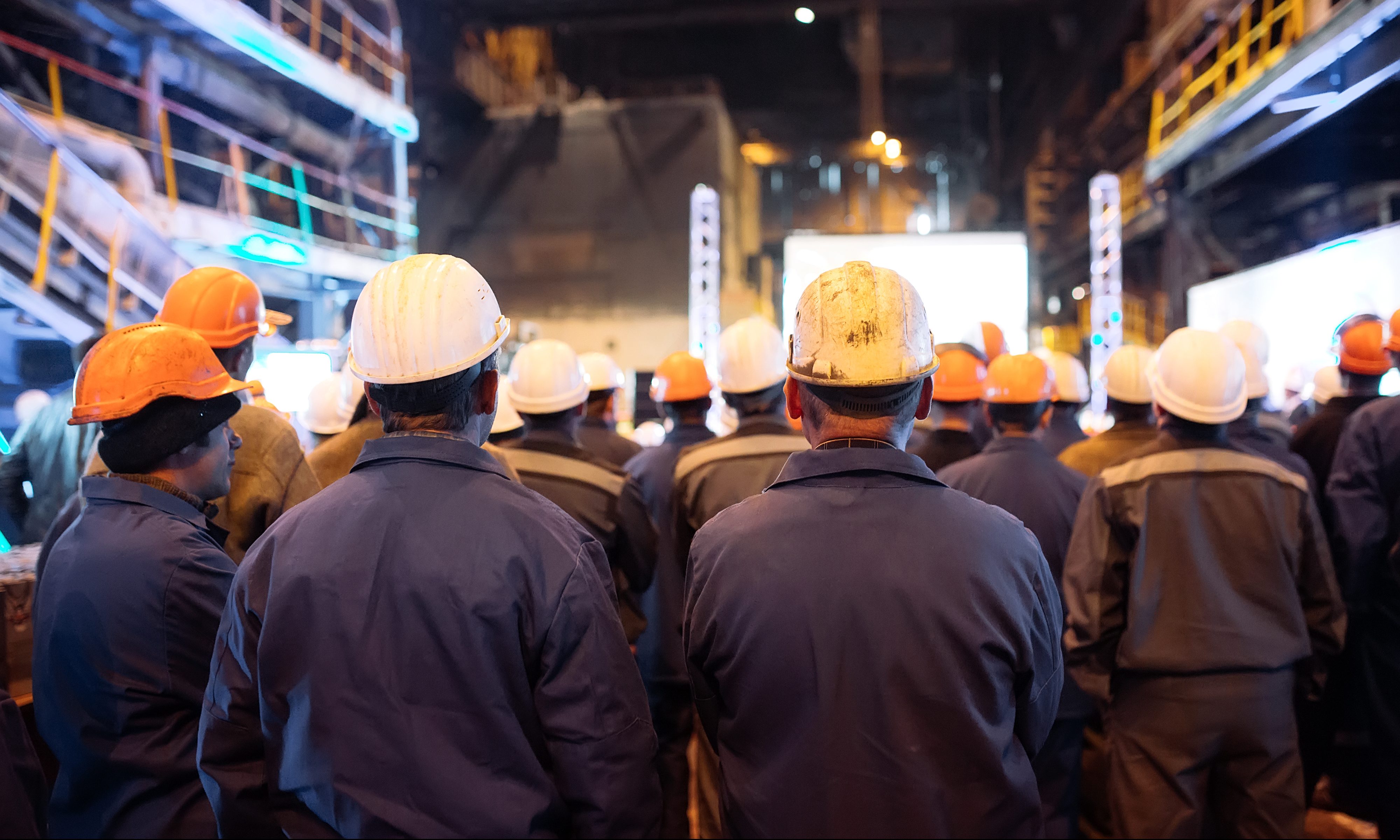 The novel coronavirus has been rapidly spreading worldwide, affecting everyone's lives more than we'd have expected – from stress and anxiety, having to practice social distancing and therefore isolate inside the house to the illness itself. And it's with good reason that most people are concerned about it, as the disease can have serious complications and even become deadly for the ones who find themselves being in the groups with a high risk.
For former industrial workers, the risks of developing severe complications if infected with COVID-19 are high, especially if they have been exposed to various toxins that could have potentially damaged their lungs and left them with respiratory diseases. One of the most common work-related diseases is asthma, the occupational development of it accounting for 15% of adult on-set cases, followed by COPD that can develop from the inhalation of fumes, dust, and gasses. Industrial workers are also at risk of developing pneumoconiosis as a result of exposure to silica or coal and asbestosis, lung cancer as a result of asbestos exposure.  All of these are a huge risk factor as the novel coronavirus seems to attack the respiratory system. Simply put, if there is already a respiratory disease that has weakened the body's system, especially the lungs, chances are that it will be extremely difficult to fight off an infection attacking an already weakened organ and in some cases even fatal.
Being a new virus, there is still a lot of things that remain unclear about it to doctors and scientists. Until this point, there have been only a few months to study its effects, which isn't nearly enough to be able to have a complete image and conclusive statistical information on how the virus attacks and how it be better treated to lower the mortality rate and render it less of a risk to those already vulnerable. It appears though, that around 80% of cases are suffering only mild or moderate symptoms, 15% suffer a more severe form that requires hospitalization and around 5% of the cases end up in a critical state and need intensive care. The data gathered until now shows that the virus has a mortality rate of around 3.2%, mostly amongst older adults (over the age of 70) which additionally have one or more chronic diseases.
Alabama Industrial Workers Exposed to Toxic Chemicals 
Up until the 80s, various toxic chemicals were widely used for manufacturing products in a number of industries. Alabama is amongst the states where many manufacturers opened up sites with 10 asbestos sites for commercial use and 9 naturally occurring asbestos known sites. As the protection equipment was often inadequate, many industrial workers were exposed to inhaling these toxins over a long period of time and therefore, running the risk of developing serious diseases. The most common types of toxins that industrial workers might have been exposed to are:
Polychlorinated biphenyls (PCBs), which might have endangered people who have worked in manufacturing insulation materials as well as in power plants as this type of chemical was mostly used as coolants and lubricants in transformers, electrical appliances, and old fluorescent lighting fixtures.
Silica, where the most severe exposure occurs as a result of working with abrasive blasting, cement, and brick manufacturing as well as steel and foundry industries.
Coke Oven Emission, putting to risk workers in heavy industries such as the iron and steel industry
Asbestos, which due to the fact that it was used in numerous products, could have potentially exposed workers from a large number of industries such as automotive, construction, industrial manufacturing, and even former navy and marines veterans.
As exposure to these chemicals means that workers would inhale them for an extended period of time, the possible health effects for most former workers that have been exposed to it are respiratory diseases such as asthma, COPD, pulmonary fibrosis, asbestosis, silicosis, lung cancer or mesothelioma. But when it comes to toxic exposure, it can take as much as 20 years for diseases to develop and even when they do, victims might be asymptomatic for a long time which means that by the time they receive a diagnosis, it's too late. The other big problem is that in these cases, misdiagnosis is common which in light of the current pandemic could put even more people at risk, as we know that it acts as a respiratory virus, attacking the lungs. This is why it's extremely important that former industrial workers that have a history with toxic exposure, constantly check up on their health and provide doctors with all the information regarding their occupational past, especially in the context of the current COVID-19 pandemic, as having an early diagnosis and being able to take the necessary precaution measures might even save lives.
How Can Vulnerable Groups Limit Exposure to COVID-19
It's extremely important for people with a history of toxic exposure to limit as much as possible the potential of catching the novel coronavirus as it can cause severe complications and even be fatal. There are just a few general rules that are important to follow:
Try isolating as much as possible, avoid crowded places, house visitors or having contact with a family member or caretaker that shows symptoms similar to those given by COVID-19
Wash your hands regularly and disinfect surfaces that are most likely to have bacteria on them such as doorknobs
Avoid touching your face without having your hand clean
Try to also maintain calm and positive throughout this time
Opinion | Auburn Student Center named for Harold Melton, first Auburn SGA president of color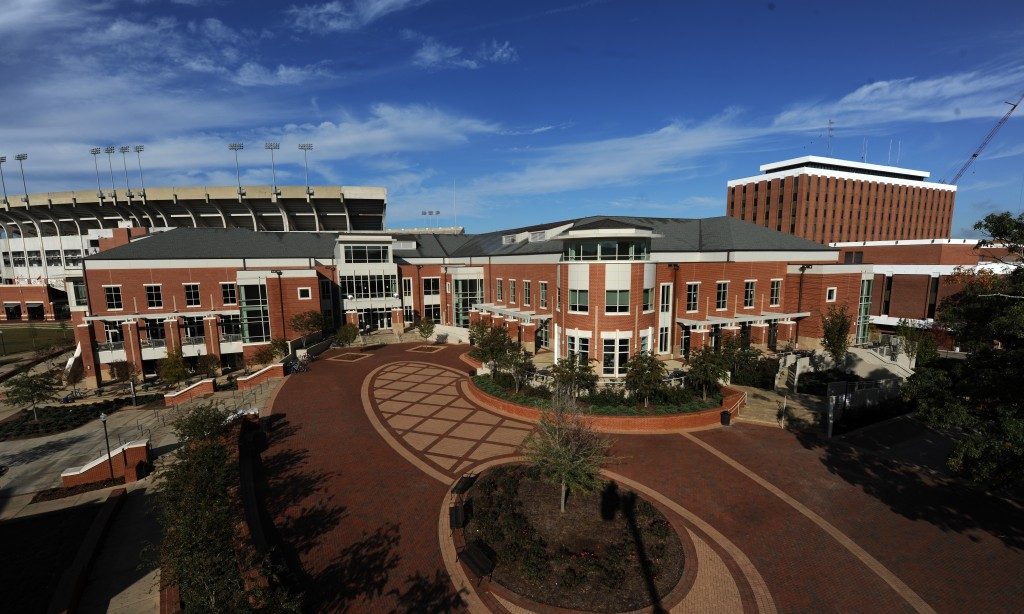 The year 1987 was a quiet one for elections across America but not at Auburn. That was the year Harold Melton, a student in international studies and Spanish, launched and won a campaign to become the first African American president of the Auburn Student Government Association, winning with more than 65 percent of the vote.
This was just the first of many important roles Harold Melton would play at Auburn and in an extraordinarily successful legal career in his home state of Georgia, where his colleagues on the Georgia Supreme Court elected him as chief justice.
Last week, the Auburn Board of Trustees unanimously named the Auburn student center for Justice Melton, the first building on campus that honors a person of color. The decision was reached as part of a larger effort to demonstrate Auburn's commitment to diversity and inclusion.
In June, Auburn named two task forces to study diversity and inclusion issues. We co-chair the task force for the Auburn Board with our work taking place concurrently with that of a campus-based task force organized by President Jay Gogue. Other members of the Board task force are retired Army general Lloyd Austin, bank president Bob Dumas, former principal and educator Sarah B. Newton and Alabama Power executive Quentin P. Riggins.
These groups are embarking on a process that offers all Auburn stakeholders a voice, seeking input from students, faculty, staff, alumni, elected officials and more. It will include a fact-based review of Auburn's past and present, and we will provide specific recommendations for the future.
We are committed to making real progress based on solid facts. Unlike other universities in the state, Auburn has a presence in all 67 counties through the Alabama Cooperative Extension System. Our review has included not only our campuses in Auburn and Montgomery but all properties across our state. To date, we have found no monuments or statues recognizing the history that has divided our country. We will continue our fact-finding mission with input from the academic and research community.
Our university and leadership are committed to doing the right thing, for the right reasons, at the right time. We believe now is the right time, and we are already seeing results.
In addition to naming the student center for the Honorable Harold Melton, we have taken steps to highlight the significant role played by Harold Franklin, the student who integrated Auburn. We are working to enhance the historical marker that pays tribute to Mr. Franklin, and we are raising its visibility in campus tours as we pay homage to his contributions as our first African American student. Last month, we awarded Mr. Franklin, now 86 and with a Ph.D., a long-overdue master's degree for the studies he completed at Auburn so many years ago.
We likewise endorsed a student-led initiative creating the National Pan-Hellenic Council Legacy Plaza, which will recognize the contributions of Black Greek organizations and African American culture on our campus.
In the coming months, Auburn men and women will work together to promote inclusion to further enhance our student experience and build on our strength through diversity. The results of this work will be seen and felt throughout the institution in how we recruit our students, provide scholarships and other financial support and ensure a culture of inclusion in all walks of university life.
Our goal is to identify and implement substantive steps that will make a real difference at Auburn, impact our communities and stand the test of time.
Naming the student center for Justice Melton is but one example. In response to this decision, he said, "Auburn University has already given me everything I ever could have hoped for in a university and more. This honor is beyond my furthest imagination."
Our job as leaders at Auburn is more than honoring the Harold Meltons and Harold Franklins who played a significant role in the history of our university. It is also to create an inclusive environment that serves our student body and to establish a lasting legacy where all members of the Auburn Family reach their fullest potential in their careers and in life.