Natural gas company Spire suspends disconnections, late fees until at least May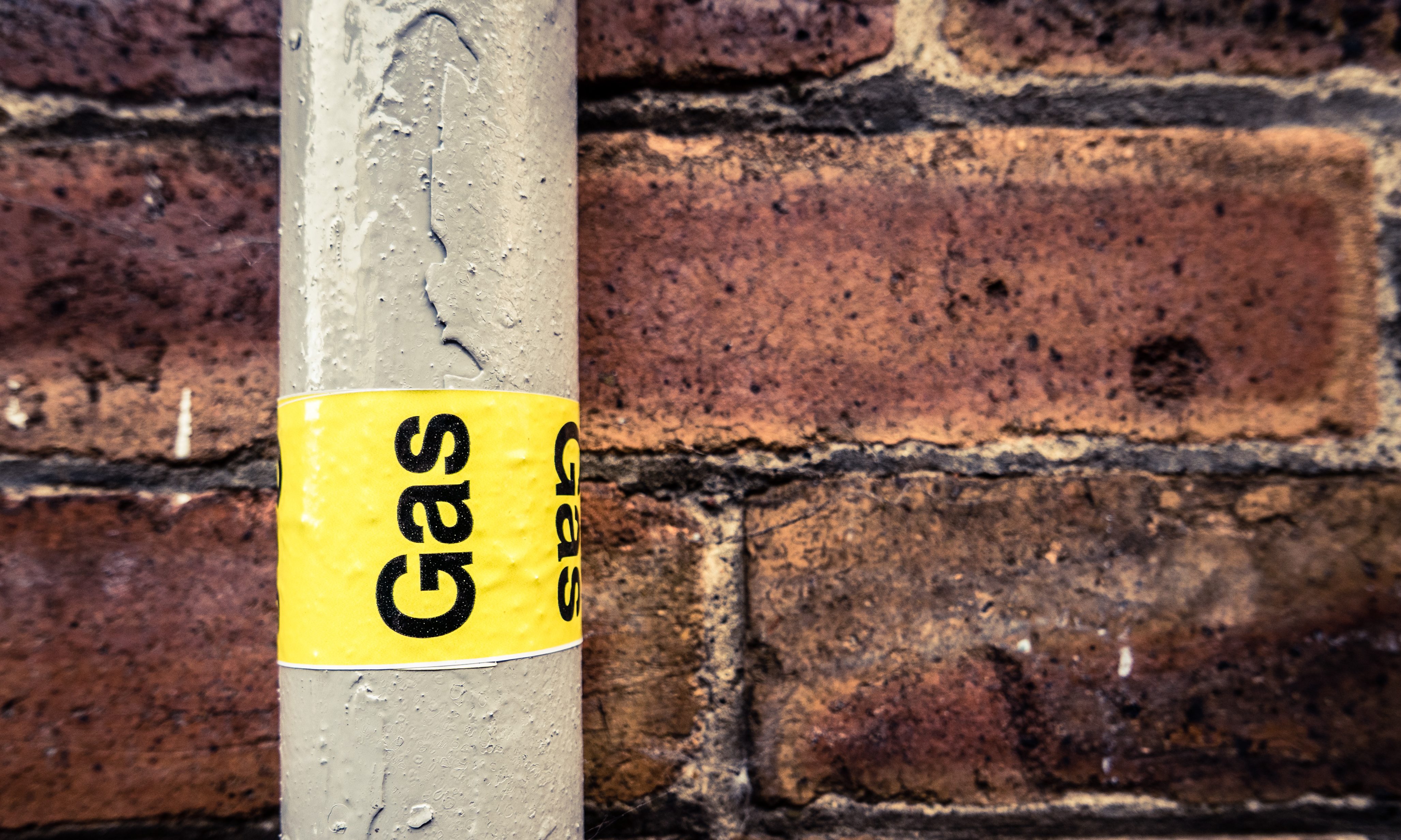 Natural gas company Spire on Wednesday announced that due to the COVID-19 pandemic its employees would now only do essential work, and disconnections and late fees for customers have been suspended until at least May 1. 
"If you're worried about your natural gas bill, please give us a call. We're always here for you, ready to work with you on finding the best solution for your situation," The company said in a statement.
Spire's full statement: 
To all those we serve,
As your local natural gas provider, we've been closely monitoring the evolving coronavirus events across the communities we serve—because we believe nothing is more important than your safety and the safety of Spire employees. This holds true whether we're delivering energy to homes and businesses or doing our part in preventing the spread of the virus.
And that balance of delivering reliable energy while helping our communities stay safe is incredibly important right now, because we're considered an essential utility and part of our nation's vital energy infrastructure.
As an "essential service" designated by government authorities, we'll continue to operate even under a state of emergency and any shelter in place orders.
So, when you see our field technicians working, know that we're there to provide you with the energy you need to cook homemade dinners and warm your homes while our communities shelter in place.
Simply put, these are uncertain times. And as we face them together, your trust in us is important.
So, I'd like to share with you what we've been doing to take action and care for each other and all those we serve.
For you, our customers
We've adjusted the services we provide, performing only essential work. This will help protect both you and our team members as we continue to closely monitor developments. The CDC is regularly updating their guidelines and best practices, and we are following these guidelines carefully.
We've officially suspended late fees, disconnection notices and disconnections until at least May 1. If you're worried about your natural gas bill, please give us a call. We're always here for you, ready to work with you on finding the best solution for your situation.
We've provided field employees with the tools they need to do their jobs, requiring everyone to maintain social distancing and safety guidelines provided by the CDC. And, we've increased the frequency of deep cleanings of our equipment and at our facilities. 
 For our employees
Because we live and work in the communities we serve, caring for our employees has an impact on our communities at large. That's why we:
Enacted our preparedness response plan, which defines how we adjust the service we provide in response to the changing situation

Canceled all travel and events

Provided emergency leave for employees who are unable to work from home and are quarantined, caring for a loved one who is quarantined or taking care of a child or family member because of coronavirus-related school and child care facility closures

Ensured all employees who can work from home do so
As an essential service that you depend on, we'll continue to monitor our processes as the situation evolves. And, if you'd like more information about all we're doing to keep Spire employees and communities safe, visit us 24/7 at  SpireEnergy.com/Coronavirus.
Through it all, our promise to you is that we're focused on the safety and well-being of those we serve.
We're in this together.
Coronavirus task force's Dr. Deborah Birx says Alabama should extend statewide mask order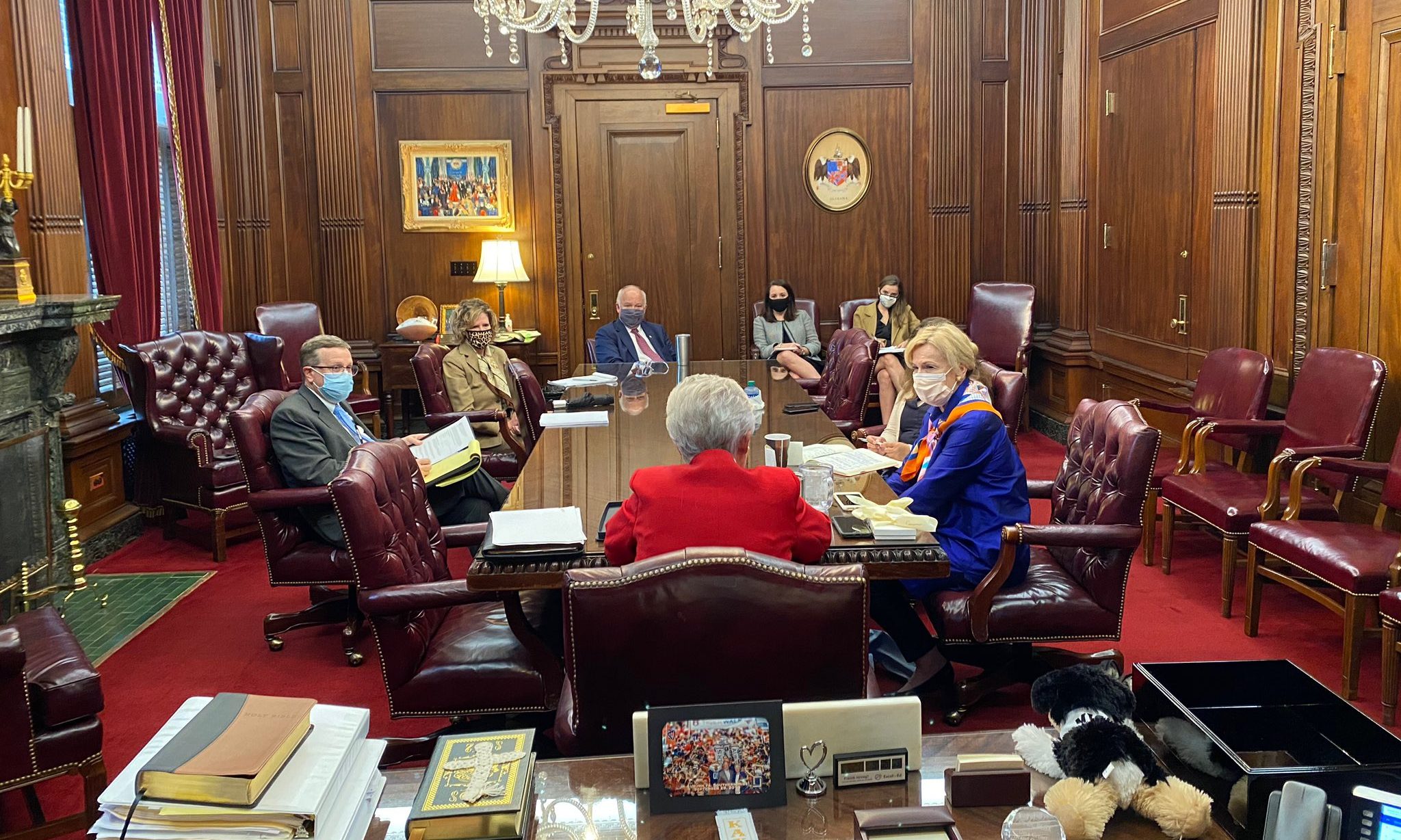 Dr. Deborah Birx, coordinator of the White House's coronavirus task force, said Thursday that Gov. Kay Ivey should extend her statewide mask order, set to expire on Oct. 2. She also responded to a CNN report that cited those close to her as saying she's "distressed" with the direction the White House coronavirus task force is taking and is unhappy with what she sees as her diminished role in the group. 
Birx, speaking at Auburn University, said she met with Ivey and Alabama State Health Officer Dr. Scott Harris earlier in the day to discuss COVID-19 and how the state is responding.

"So we really talked about the importance of continuing mitigation," Birx said of her talk with Ivey and state officials earlier on Thursday, adding that Ivey was one of the first governors in the South to enact a statewide mask mandate, which she said clearly decreased the spread of the disease.
Birx pointed to numbers, such as the test positivity rate, that have improved since July, but said "we've got to do even more." Asked if the statewide mask mandate was one of the mitigation efforts she suggests continuing into the fall, Birx said she does. "Because if you look at what happened within two weeks of the mask mandate you can see the dramatic decline in cases here in Alabama," Birx said. 
Birx said that when she last visited Alabama in July, the state was suffering from too many new cases of COVID-19. 
"I think when I was last here at the beginning of July, it was a very difficult time in general for Alabama. We saw nearly 95 to 100 percent of every county in Alabama, rural or urban, that had more than 10 percent test positivity to COVID-19," Birx said, adding that today, around 20 percent of the state's counties have positivity rates above 10 percent. 
Public health experts believe positivity rates above 5 percent mean that there isn't enough COVID-19 testing being done and cases are likely going undetected. 
In a statement to APR on Thursday, a spokeswoman for Ivey said Ivey and Dr. Scott Harris would provide an update on the statewide mask order ahead of its Oct. 2 expiration date. 
"It is evident that Alabamians are doing considerably well in modifying their behaviors to take the COVID-19 pandemic seriously, and we all remain optimistic that a successful vaccine will be coming soon," said Gina Maiola, Ivey's press secretary, in a statement to APR on Thursday. "Our state's success is largely in part to Alabamians stepping up to the plate when it comes to cooperating with the mask ordinance." 
Maiola said Ivey is leading the way on several fronts "including getting students and teachers back in the classroom, college students returning to campus and businesses remaining open — in fact, Alabama has one of the country's lowest unemployment rates." 
"This success is a reality because Alabamians are wearing their masks and maintaining social distancing precautions. Governor Ivey and Dr. Scott Harris will continue closely monitoring our progress and provide an update ahead of the October 2nd expiration," Maiola continued. 
Speaking to reporters at Auburn, Birx was also asked about a CNN report on Wednesday that cited sources close to Birx as saying she is unhappy with what she sees as her diminished role on the White House coronavirus task force, that she's not certain how long she can serve in her position and that she is "distressed" with the direction the task force is taking. 
CNN also reported that Birx, who is no longer a fixture at White House coronavirus briefings, views Dr. Scott Atlas, a recent addition to the task force, as an unhealthy influence on President Donald Trump.
Atlas, a neuroradiologist with little experience in public health or epidemiology, has expressed support for the so-called herd immunity "strategy," which infectious disease expert roundly dismiss as unattainable and a move that would cost millions more lives.  
Instead of being a regular presence at White House coronavirus briefings, Birx has spent recent months traveling the country and speaking with governors and university administrators about coronavirus. 
Asked Thursday about CNN's reporting, Birx pushed back. 
"Because they wrote that without even speaking to me," Birx said. "Do I look like a person that's diminished?" 
CNN reported Wednesday that Birx had not responded to requests for comment on the story. 
"Yes, I have been on the road. I've been on the road not as a spokesperson, but on the road to really understand what's happening across the country, to be in deep dialogue with mayors, with communities, with governors, with administration school and faculty," Birx said. 
"I'm asked here because I am supposed to be here," Birx said. "I haven't been in Washington, and nor was I asked about that, but I've actually never been called diminished." 
Asked if she was planning to leave the task force, Birx said, "I have strong tenacity, and I'm very resilient, and we're in the middle of a pandemic that's affecting Americans, and as an American, I think I can do the best service to my country right now by serving in this role, working across the agencies, because that's the experience that I have." 
Asked to clarify whether she planned to step down from the task force, Birx said "no." 
Asked if she was distressed about the direction the task force is taking, Birx said, "well that would be on me, if I was distressed, right, because I'm supposed to be coordinating the groups." 
"So that would be an indication that I'm not doing my job, and I believe that I do my job pretty well every day. I can always learn to do better," Birx said.