For the past five days, Pamela Franco hasn't seen her fiancé except over FaceTime. She's at UAB's University Hospital on one of the floors set aside for those infected with the novel coronavirus.
Franco's room is a typical hospital room, which she isn't allowed to leave. The exercise she gets is from walking around that limited space.
Franco was admitted on March 23. She says unlike some of the 55-plus other patients, she has actually improved every day. But she still must be on oxygen, and until she's off, she'll remain in the hospital.
Doctors tried to wean her off the oxygen Thursday, but she started coughing, her oxygen level dropped below an acceptable, normal range, and her oxygen flow had to be increased. Today, the oxygen flow is back to the lower setting, and Franco said she feels OK.
Franco doesn't want to be off the oxygen again, though, without somebody monitoring her, because the consequences of no oxygen are the dry, hacking coughs that leave her exhausted but, worse, leave her feeling like she can't breathe.
Before she was admitted last Monday, she had been diagnosed with pneumonia but was sent home when her COVID-19 test came back negative. But after that, she developed a dry cough.
The cough got worse and worse. Her fiancé, Tim Stephens, took her back to the ER, where she was met by a worker in full personal protective gear — a mask, face shield, gloves, scrubs, and a disposable robe over the scrubs.
Stephens was told to stay in the car as Franco was escorted into the hospital. "I have never seen someone cough so violently," Stephens said. "It shook her whole body, and it was non-stop. It was scary to watch, but it was terrifying for her – like drowning in the bed."
"The coughing got so bad, it was making the trunk of my body contort," Franco said. "I don't want to say twisted. But it just made me go into a semi-fetal position."
Stephens said she was whisked into the hospital and immediately admitted. "Like that, she was gone. I haven't seen her since. I wasn't allowed to even say goodbye."
Today, if Franco starts coughing, she calls the nurse to turn up her oxygen immediately because once the cough starts, it's painful and frightening. "There's no phlegm," she said. "I don't have a runny nose. That's the thing about this virus."
She coughs, but the coughs are torture, not productive like a chest cold cough.
Franco is 49 and, before a flu episode earlier in the year, then the COVID-19 this week, she was healthy. She exercises three or four times a week and has been on that routine for 15 years.
"I've only been in the hospital twice my entire life when I've given birth," Franco said. "That's the only time I've had to stay in the hospital."
Franco and Stephens have been engaged since late last year. They live on Birmingham's Southside, and they have not set their wedding date. The couple both sell software for Birmingham-based tech companies.
The novel coronavirus knocked Franco for a loop, though. She's getting better and believes she'll make a full recovery, but she knows she'll have to work back up to her exercise routine after she leaves UAB and the virus is gone from her body.
"I'm completely isolated from everyone," Franco said by telephone from her hospital room.
As of Friday morning, UAB had at least 55 hospitalized COVID-19 patients, and about half of them were on ventilators. Thursday, it was more than 60. Many more are under observation for possible COVID-19 infection.
"When they come in, they come in full gear." Like her greeter at the ER entrance when she was admitted, they wear full gear: Mask, face shield, double gloves, scrubs, and the disposable robe."
The medical staff "are incredible professionals," Franco said. "Every day I'm seen by a doctor or a nurse practitioner. Nurses take vitals and peek into the room. They're treating me very well. I've been impressed. And grateful, because I know they're putting themselves at risk as well every time they walk into the room of any of their patients."
As for how national and state leaders have responded to the pandemic, Franco is frank.
"My own opinion is we were very slow acting," she says. "The only reason why we're having all these cases now is that they were slow.
"And now it's spread," she continues. "We're going to run out of supplies, medication, all sorts of things. It's snowballing. At this point, we're elbows deep. We need to continue the isolation, the quarantines, and let people work from home if they can.
But she doesn't like to be negative and look backward, Franco said.
"They need to do the best they can now to get this under control and to help the people," Franco said. "I was so impressed to see that they have canceled school for the school year. I was very happy to see that they have postponed school for the rest of the year. I feel like that was necessary."
"I want my voice to say to everyone who reads this," Franco said, "at least abide by the rules. Stay separate. Stay quarantined. And wash your hands."
Strangely, two of Franco's sisters, who live in another state, also have been diagnosed with COVID-19, and Franco hasn't seen them since last fall, Stephens said. The oldest sister was in an induced coma in ICU for several days, but is now awake, alert, and recovering, Stephens said.
Stephens, too, is developing that dry cough. He's scheduled to be tested Sunday, but Franco said he hopes he can move it to an earlier day.
"This is not 'just the flu,'" Stephens said. "It is a monster."
Study: Those with COVID twice as likely to have dined in restaurants
"Masks cannot be effectively worn while eating and drinking, whereas shopping and numerous other indoor activities do not preclude mask use," the study notes.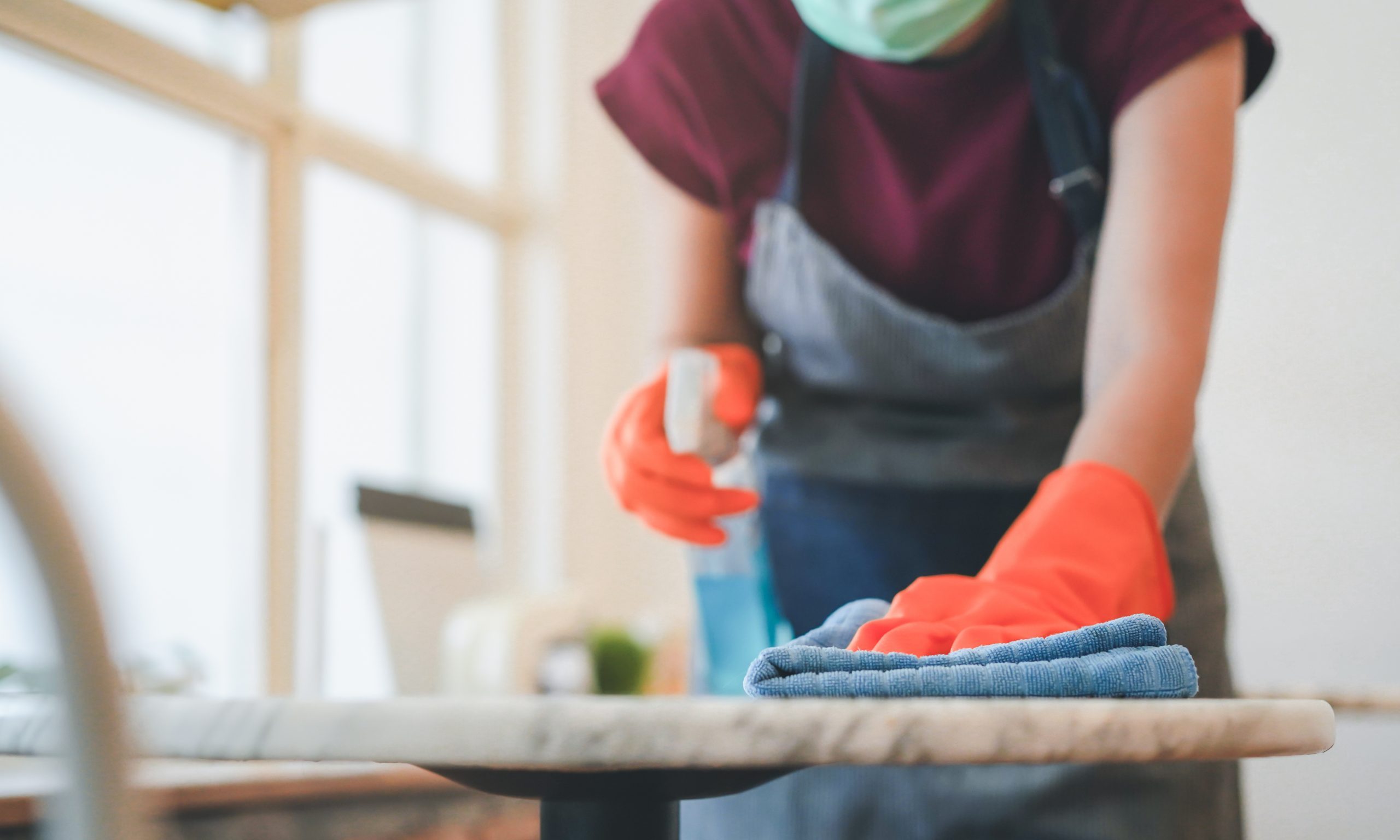 A recent study by the Centers for Disease Control and Prevention found that adults who tested positive for COVID-19 were twice as likely to have eaten in restaurants, which builds upon known factors about how the disease is transmitted, experts say, but the study has limitations.
The study surveyed 314 adults in 10 states and found that those who tested positive for COVID-19 were twice as likely to have eaten at restaurants within the previous 14 days. Researchers found that there was no significant difference between those who tested both positive and negative and who said they had gone to gyms, coffee shops, used public transportation or had family gatherings.
"Masks cannot be effectively worn while eating and drinking, whereas shopping and numerous other indoor activities do not preclude mask use," the study notes.
Dr. Bertha Hidalgo, an epidemiologist and associate professor at UAB's School of Public Health, told APR on Wednesday that the study lends evidence to what the medical community knows are potential risks for contracting COVID-19, which include being indoors and unmasked, but there are nuances to each of those activities that can either increase or decrease that risk.
The study did not differentiate between indoor and outdoor dining, and infectious disease experts say being outdoors decreases the risk of contracting COVID-19.
"It's also hard to know what policies are in place where these people were recruited from for this study," Hidalgo said. "Whether they're required to be masked or if there's a decreased capacity in a restaurant."
Monica Aswani, assistant professor at UAB's School of Health Professions, said she would be cautious about interpreting the study through a causal lens.
"People who are willing to dine in restaurants are also likely to engage in other risky behaviors, such as not wearing masks. Since this is a survey, there is not enough evidence to suggest that the source of exposure was restaurants without contact tracing to supplement it," Aswani said. "Likewise, respondents may have misreported their behaviors, given the sensitive nature of the questions. The authors note this as a limitation and highlight how participants were aware of their Covid-19 test results, which may have influenced how they responded."
Aswani also noted that the questions about dining did not differentiate between indoor versus outdoor seating, "which represent different levels of risk to exposure."
"Participants who visited a restaurant on at least one occasion, regardless of the frequency, are also considered similar. Consequently, in the two weeks before they felt ill, someone who dined on a restaurant patio once and someone who ate indoors at five different restaurants are indistinguishable in their data," Aswani said.
Hidalgo said that while there are clear limitations to the CDC's study, the findings do back up what the medical community knows about the transmission of the disease.
"I would very much look at this from the big picture perspective, and say we know that indoor activities are an increased risk for COVID-19. This study lends evidence to that," Hidalgo said.