Alabama Credit Unions announce policy on coronavirus
The Alabama Credit Association says that Alabama's credit unions have been working diligently to meet the financial needs of the states' families and businesses during the coronavirus pandemic.
"On behalf of our credit union members, we want to share the following important information with you," the Alabama Credit Union Association said in a statement.
The association said financial institutions are prepared and able to be a source of strength for the communities they serve, and money is safe in National Credit Union Administration (NCUA) and Federal Deposit Insurance Corporation (FDIC) insured financial institutions.
"Not a penny of deposits insured by NCUA has ever been lost," the ACUA assured depositors. "The safest place for our money is in an insured depository institution. Up to $250,000 is the basic amount covered by federal insurance for single amounts at any insured institution. Additional coverage may be available depending on the account type and structure."
Greg McClellan is the administrator of the Alabama Credit Union Administration.
"The Alabama Credit Union Administration is continually communicating with credit unions to offer assistance during this pandemic," said McClellan. "Credit unions are insured by the NCUA up to $250,000. Credit unions we have been in contact with have been striving to provide excellent service to their members, and we continue to provide assistance to them."
State Rep. Chris Blackshear, R-Phenix City, is the chairman of the Alabama State Committee on Financial Institutions.
"In these uncertain times, it is great to see the Alabama Credit Union Association and their member credit unions stepping up to ensure Alabamans that their money is safe and secure," Blackshear said. "I also want to thank all of Alabama's credit unions for stepping up to help their members and communities as we adjust to the new normal in our great state."
Patrick La Pine is the CEO of the League of Southeastern Credit Unions.
"Alabama's credit unions remain open and ready to serve their members during this difficult time," said CEO La Pine. "Credit unions are integral parts of their communities – and they understand the challenges their members face. During this trying time, Alabama credit unions will continue to do what they've always done: help consumers, families, businesses and communities through their challenges. Credit unions are also doing everything possible to make sure their teams are safe while still offering personalized service."
"As always, in Alabama, we pull together, we do the right things for the right reasons and we come out stronger at the end," said State Senator Tom Whatley, R-Auburn. "Our credit unions are no exception. They understand what difficulties may lie ahead for their members, our constituents and they're helping now, not later before it's too late."
"Many people across the state of Alabama rely on credit unions to handle their financial needs, and they should continue to feel confident in investing their money in NCAU-insured and backed credit unions during the COVID-19 pandemic," explained Rep. Jeremy Gray, D-Opelika. "Credit unions across the state are taking every proactive measure they can, in conjunction with the League of Southeastern Credit Unions and the Alabama Credit Union Association, to ensure they can meet the needs of all of their current and new members."
More information on NCUA insurance coverage is available here.
The ACUA said that consumers and businesses should know "credit unions are working proactively with borrowers experiencing challenges in the current environment."
"Each credit union is eager to work with you for a solution customized to your situation," the association said. "Financial institutions have responded positively to all Gov. Kay Ivey's and President Donald Trump's directives. Furthermore, business continuity plans were already in place and are being exercised."
The ACUA added, "Lobby access may be restricted at certain credit unions, but we're open for business." For more information about your institution, check your financial institution's webpage or LSCU's list of CU changes. "Drive-through service, when available at a branch, is open for transactions."
Individual appointments for in-person meetings are being scheduled; while technology platforms give ready access to online services like bill pay, remote depositing of checks and ATMs for cash. You can also take advantage of the United States' world-class payments system and use mobile payment channels and debit cards or credit cards to make purchases.
Many criminals are using the coronavirus to scam consumers. Be on guard for potential scams.
The Alabama Credit Union Association is an affiliate of the League of Southeastern Credit Unions and represents credit unions in Alabama. The LSCU & Affiliates represents 333 credit unions in Alabama, Florida and Georgia, with a combined total assets of more than $120 billion and more than 10.3 million members. The LSCU provides advocacy and regulatory information; education and training; cooperative initiatives (including financial education outreach).
Print this piece
Ag commissioner concerned about collapsing beef prices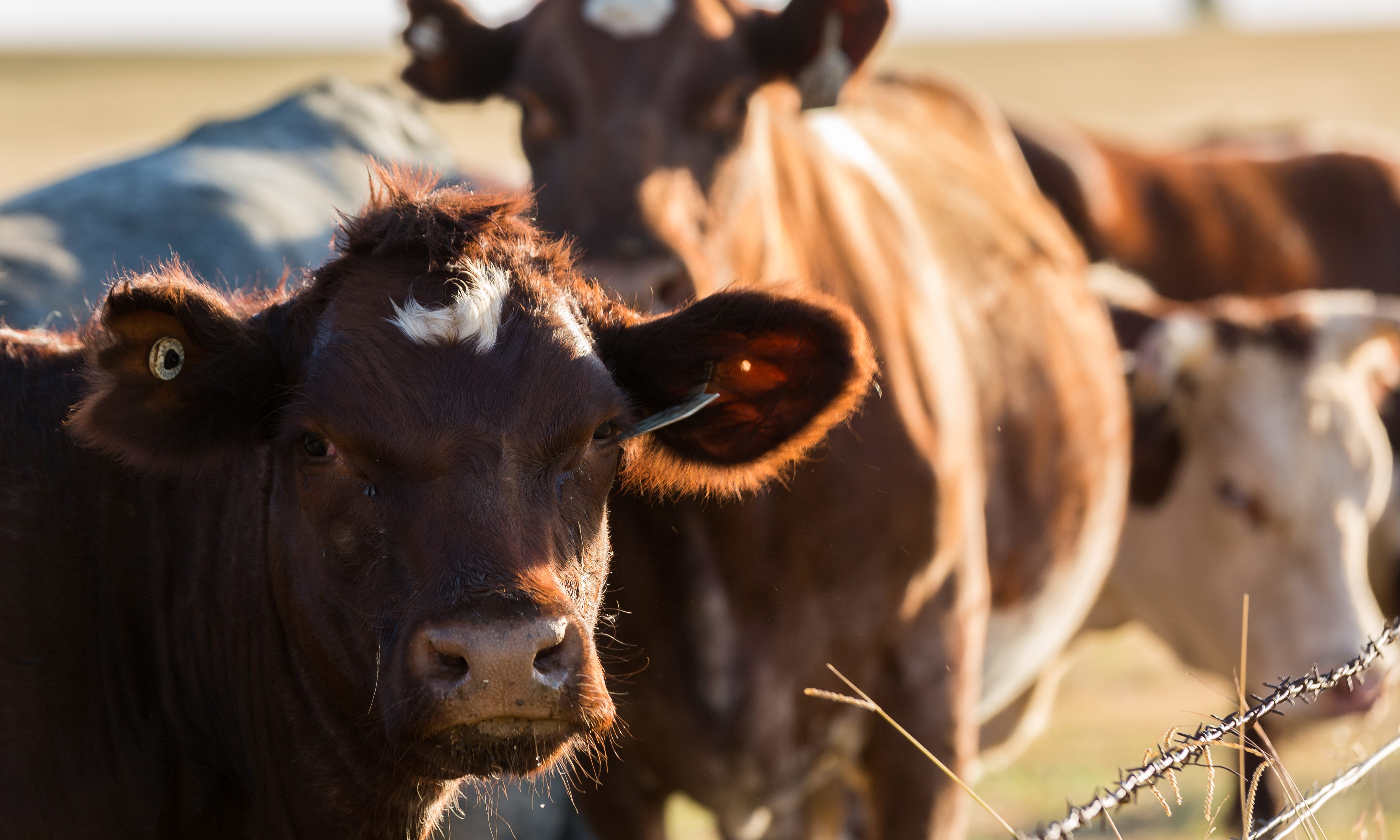 Alabama Department of Agriculture and Industries Commissioner Rick Pate (R) is concerned about dropping cattle prices and the impact that that is having on Alabama's farmers and ranchers.
"We have been very dialed into the crisis Alabama Cattle Producers are up against," Pate told the Alabama Political Reporter. "We will continue to closely monitor this dire situation and the market impact it is having on Alabama's cattle farmers . . . as well as consumers."
"After I was contacted by a number of Alabama's stockyards and Cattle producers expressing concern with regards to market inconsistencies and increased consumer prices…… I wrote a letter to Senators Shelby and Jones requesting that they join in on a push for an investigation of the meat packing industry," Pate said. "I am encouraged by the support we are getting from both Jones and Shelby. It's also great to see Alabama Producers joining in together in an effort to formulate a strategy to address the current situation."
Commissioner Pate shared the April 6 letter.
"Over the last five days, I have been contacted by many stockyards and cattle producers concerning the seemingly inconsistent drastic reduction in futures prices for cattle while at the same time consumers are purchasing more beef at grocery stores than at any time in recent memory and at the same time grocery store shelves are empty of beef," Pate wrote the Senators. "There is concern from many in the cattle industry that the large meat packing companies are manipulating markets to put cattle produces and local stockyards at a disadvantage during a national crisis. Due to depressed cattle prices and uncertainty over cattle prices multiple stockyards will not conduct business this week."
"I understands that Senators Chuck Grassley of Iowa and Mike Rounds of South Dakota have recently asked the U.S. Department of Justice and other federal agencies to investigate whether the large packing companies are manipulating beef markets to fix prices at a level that negatively impacts beef producers," Pate wrote. "I urge you to join your fellow senators in calling for this investigation to make certain that Alabama cattle producers are not suffering from artificially low beef prices."
COVID-19 has impacted many areas of our lives. That includes at the grocery store where selection of beef, pork, and chicken products can be a hit and miss proposition for shoppers due to hoarders and to less cattle, hogs, and chicken being killed because of slaughterhouses suffering high absenteeism due to COVID-19. The big four major packers: Tyson Foods, Cargill/Excel, J.B.S. Swift, and National Beef process over 80 percent of the cattle. When their daily productions dropped there was an oversized effect on cash and futures markets, because of the lack of competition and because 70 percent of the cattle they process are forward contracted. If a feedlot was not forward contracted they often could not sell their cattle at any price.
The spot market or cash market generally determines live cattle prices. Some in the industry have accused the big four meatpackers of engaging in an "allied strategy" to manipulate the spot market so that the four major companies can profit at the expense of farmers and ranchers.
Sen. Grassley praised President Donald J. Trump's recent call for an investigation into possible anticompetitive behavior in the beef industry. Last month, Grassley lodged a similar request with the Departments of Justice and Agriculture.
"While consumers are facing record-level prices at the meat counter, America's Beef producers are being forced to sell their cattle to meatpackers at a loss, if they can sell them at all," Sen. Grassley said. "Consolidation in the meatpacking industry has exacerbated the market pain on both sides of the supply chain, and producers and consumers need to know whether unfair business practices by packers are to blame."
"I've called on the Trump administration to look into unfair or anticompetitive practices and I'm grateful that President Trump has made this issue a priority," Grassley added. "USDA is looking into unfair pricing practices. DOJ must also examine if any collusion within the packing industry has taken place in violation of our antitrust laws."
Grassley has long raised concerns about consolidation in the meatpacking industry and pressed USDA to protect independent producers.
The National Cattlemen's Beef Association recently called for an investigation into the business practices that lead to unfair marketplace for beef producers. R-CALF filed suit against the Big Four packers last year alleging that the four companies are engaging in an "allied strategy" in defiance of U.S. anti-trust law.
Rick Pate is a cattle rancher in Lowndes County. The Pate family has raised Charolais beef cattle in Alabama for decades.
(Original writing and research by Montgomery area writer Amy McGhee contributed to this report. McGhee's parents have a Black Angus beef cattle farm in Tennessee.)
Print this piece