Opinion | Success in Coronavirus response must be defined and coordinated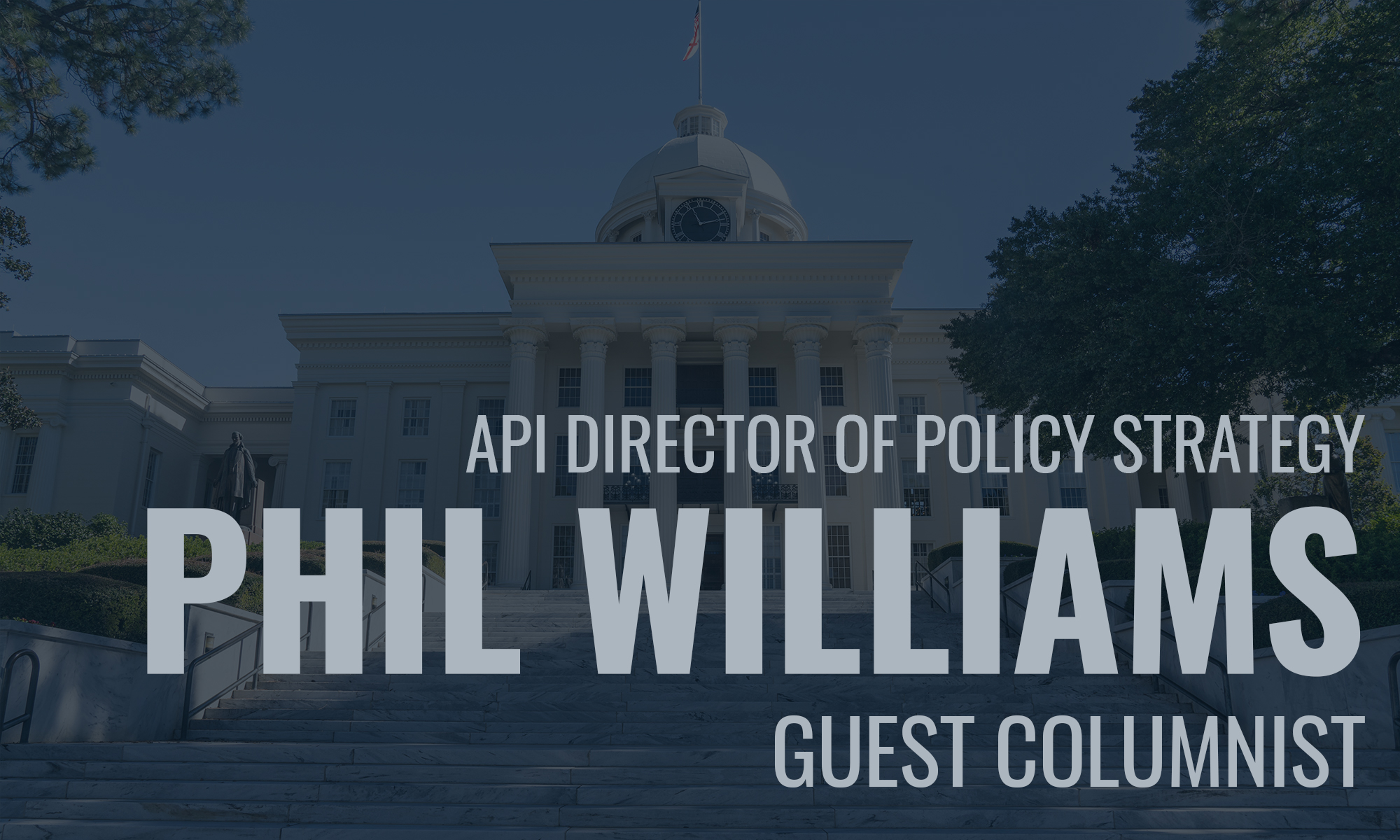 Isn't it amazing to see the grandstanders who show up in a crisis that have the luxury of not having to own a plan?
I've heard a bevy of pundits and those not actually in charge of anything (elected and unelected) shouting that the sky is falling.
None of them have offered a solution other than to yell louder so that they can be known for having yelled.
Knuckleheads. Every one. 
I'm not going to be one of those knuckleheads.
I don't have all of the solutions. I'm not as privy to the latest science, nor the latest intelligence. All of the other good-idea-fairies that flutter in and flutter out just provide background noise for the media. As an alternative train of thought I'm speaking here from my experiences in coordinated operational planning, something I have been a part of many times.
You've likely heard the catch phrases before: "A failure to plan is a plan to fail" or, "no decision is a decision for no", and even, "tell me what right looks like so I'll know it when I see it". All these well-worn phrases mean is that decision makers have the responsibility of not only reacting, but of pro-acting. An attack calls for a plan, and plans call for phase lines.
During your quarantine time take a quick look at Operation Desert Storm. One of the most successful military operations in modern history was planned and executed in lightning fashion and coordinated in part by benchmarks for the advance that the military calls phase lines. I use this analogy because it is apt and accurate.
We are on a war footing and the enemy is an invisible virus that wants to diminish our quality of life.
In military parlance a "phase line" is an operational command and control measure that is drawn across the battlefield. As troops advance against the enemy the pre-established phase lines provide two purposes: they offer a milestone that must be reached before the next phase of the advance, and they help keep all of the various combatant units on line and advancing in synch against the enemy.
We have hunkered in the face of assault for weeks now. We have begun to regroup. If we are to advance against our enemy then our leadership needs to begin setting phase lines for the march to recovery that will define what right looks like as we move forward.
Most importantly, we will also be able to coordinate a synchronized advance as a whole-of-society approach. That's right – a "whole-of-society" approach. It's not just government.
We are all in this together.
This past week Governor Ivey, in conjunction with State Health Officer Dr. Scott Harris, issued certain proclamations designed to further the defense of the State against Covid-19. Depending on who you listen to it was either too much or not enough. I for one believe that she took the better measured approach by shuttering and restraining only select areas of society. I also read Mayor Stimpson's most recent update in which he took a similar approach for Mobile and stressed that he is coordinating with the Governor's office.
It is my understanding that not every elected official in the State has chosen to coordinate their efforts with anyone but themselves and their own agendas. I suspect that many of them are hoping that no one actually asks them what their plan is.
To ably move Alabama forward leaders absolutely need to begin telling us what the phase lines will be for the counterattack.
Just by example: what are the triggers for more restrictive measures? At the same time what are the metrics we are looking for at which point non-essential retail businesses can reopen? How much of a decrease in positive CV-19 tests must we see before we reopen schools? If we achieve a certain level of reliability in testing and containment will Dentists be able to return to practice? If Dentists can practice then should churches also reopen? Private sector businesses, the school systems, churches, the Courts, the medical community, the whole-of-society, is willing and able to work within defined parameters but they must be told what those parameters are. 
And to be honest we all know that no plan survives first contact with the enemy. We will adapt the plan. Phase lines might even shift to the left or right as the operational environment becomes clearer.
So be it.
But people, businesses, the markets, all respond stronger to the confident presentation of a plan than they ever will in the face of an undefined and uncoordinated response to a crisis.
This difficult time we live in is not our new normal. Not at all. At a point that we all pray is near, we will return to a life that looks strikingly similar to what it was before we ever heard of the Coronavirus. But in the interim we must march together with well-defined phase lines that keep us all focused and show us what the measuring sticks for success look like on the road to victory.

Phil Williams, API Director of Policy Strategy and General Counsel, is a former State Senator from Gadsden and a practicing attorney. For updates, follow him on Twitter at @SenPhilWilliams and visit alabamapolicy.org.
Print this piece
Opinion | With COVID-19 policy, don't blame your umbrella. The rain got you wet
Monica S. Aswani, DrPH, is an assistant professor of health services administration and Ellen Eaton, M.D., is an assistant professor of infectious diseases.
Editor's note: The opinions expressed in this perspective are those of the authors.
---
As states re-open for business, many governors cite the devastating impact of physical distancing policies on local and state economies. Concerns have reached a fever pitch. Many Americans believe the risk of restrictive policies limiting business and social events outweighs the benefit of containing the spread of COVID-19.
But the proposed solution to bolster the economy — re-opening businesses, restaurants and even athletic events — does not address the source of the problem.
A closer look at the origins of our economic distress reminds us that it is COVID-19, not shelter-in-place policy, that is the real culprit. And until we have real solutions to this devastating illness, the threat of economic fallout persists.
Hastily transitioning from stay-at-home to safer-at-home policy is akin to throwing away your umbrella because you are not getting wet.
The novelty of this virus means there are limited strategies to prevent or treat it. Since humans have no immunity to it, and to date, there are no approved vaccines and only limited treatments, we need to leverage the one major tool at our disposal currently: public health practices including physical distancing, hand-washing and masks.
As early hot spots like New York experienced alarming death tolls, states in the Midwest and South benefited from their lessons learned.
Indeed, following aggressive mandates around physical distancing, the number of cases and hospitalizations observed across the U.S. were initially lower than projected. Similarly, the use of masks has been associated with a reduction in cases globally.
As the death toll surpasses 100,000, the U.S. is reeling from COVID-19 morbidity and mortality. In addition, the U.S. has turned its attention to "hot spots" in Southern states that have an older, sicker and poorer population. And to date, minority and impoverished patients bear the brunt of COVID-19 in the South.
Following the first COVID-19 case in Alabama on March 13, the state has experienced 14,730 confirmed cases, 1,629 hospitalizations and 562 deaths, according to health department data as of Monday afternoon.
Rural areas face an impossible task as many lack a robust health care infrastructure to contend with outbreaks, especially in the wake of recent hospital closures. And severe weather events like tornadoes threaten to divert scarce resources to competing emergencies.
Because public health interventions are the only effective way to limit the spread of COVID-19, all but essential businesses were shuttered in many states. State governments are struggling to process the revenue shortfalls and record surge in unemployment claims that have resulted.
The Coronavirus Aid, Relief and Economic Security Act, or CARES Act, allocated $150 billion to state governments, with a minimum of $1.25 billion per state. Because the funds were distributed according to population size, 21 states with smaller populations received the minimum of $1.25 billion.
Although states with larger populations, such as Alabama and Louisiana, received higher appropriations in absolute terms, they received less in relative terms given their COVID-19 related medical and financial strain: the CARES Act appropriations do not align resources with state need.
As unemployment trust funds rapidly deplete, these states have a perverse incentive to reopen the economy.
Unemployment claimants who do not return to work due to COVID-19 fears, per the Alabama Department of Labor, can be disqualified from benefits, perpetuating the myth of welfare fraud to vilify those in need.
The United States Department of Labor also emphasized that unemployment fraud is a "top priority" in guidance to states recently.
Prematurely opening the economy before a sustained decline in transmission is likely to refuel the pandemic and, therefore, prolong the recession. Moreover, it compromises the health of those who rely most heavily on public benefits to safely stay home and flatten the curve.
Some would counter this is precisely why we should reopen — for the most vulnerable, who were disproportionately impacted by stay-at-home orders.
The sad reality, however, is that long-standing barriers for vulnerable workers in access to health care, paid sick leave and social mobility pre-date this crisis and persist. And we know that many vulnerable Americans work on the frontlines of foodservice and health care support where the risk from COVID-19 is heightened.
A return to the status quo without addressing this systemic disadvantage will only perpetuate, rather than improve, these unjust social and economic conditions.
COVID-19 has exposed vulnerabilities in our state and nation, and re-opening businesses will not provide a simple solution to our complex economic problems.
No one would toss out their umbrella after several sunny days so why should America abandon public health measures now? After all, rain is unpredictable and inevitable just like the current COVID-19 crisis.
The threat of COVID-19 resurgence will persist until we have effective preventive and treatment options for this novel infectious disease.
So let's not blame or, worse, discard the umbrella. Instead, peek out cautiously, survey the sky and start planning now to protect the vulnerable, who will be the first to get wet.
Print this piece