Roby: Together we can get through the coronavirus crisis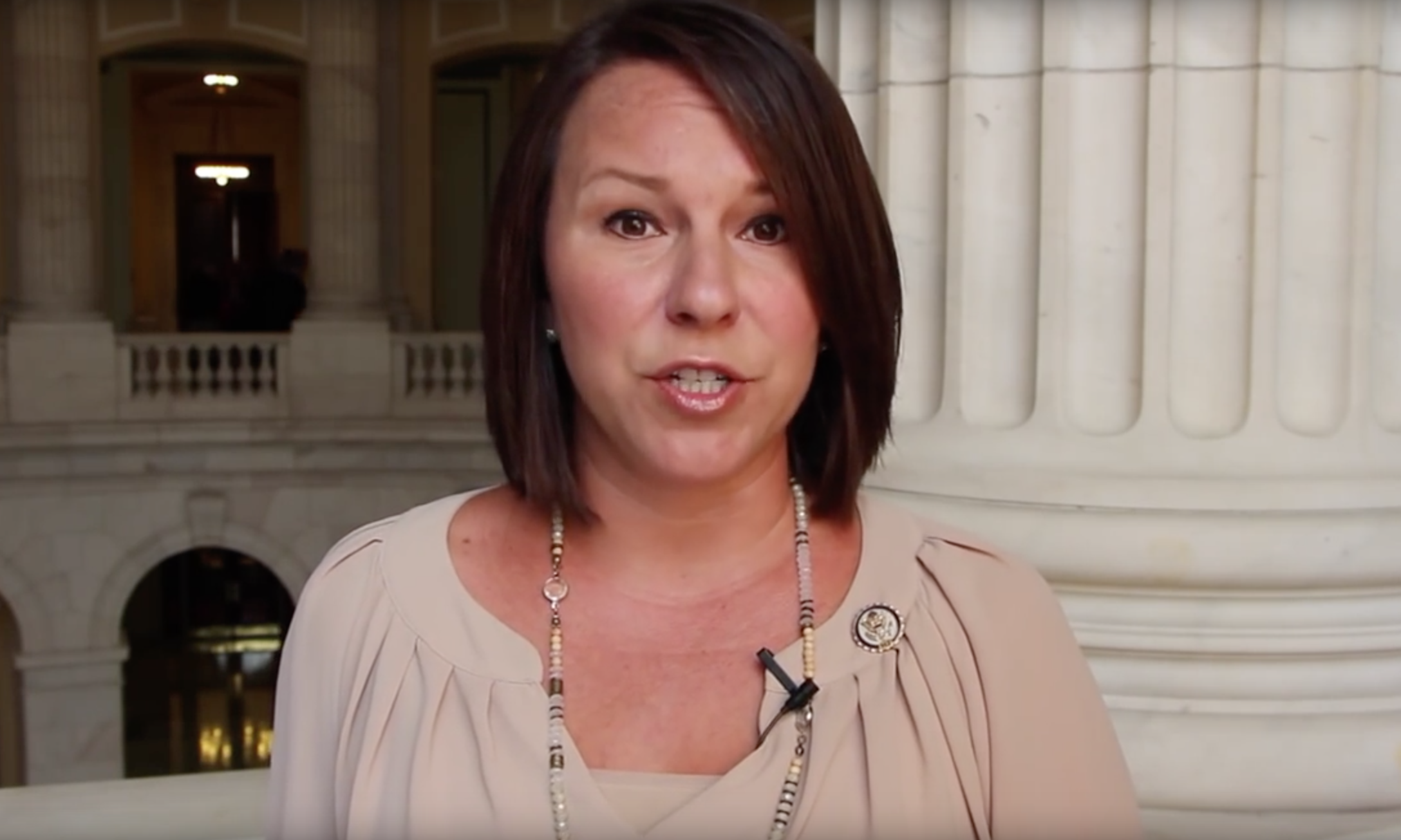 Congresswoman Martha Roby, R-Montgomery, said Monday in an email to constituents that together we can "help lower the spread of COVID-19 in our communities."
"Alabamians as far as all four corners of the state feel the challenges faced by this unfamiliar pandemic," Roby said. "The past few weeks have been marked with a feeling of uncertainty, but that has not stopped the great people of Alabama from rising above the unknown and putting all best efforts forward to help lower the spread of COVID-19 in our communities. It is important to remember the advice and guidelines we have all become familiar with during this period of time."
"Social distancing can greatly decrease the spread of COVID-19 in your community and potentially save lives when properly practiced," Roby explained. "It is best to stay home as much as possible and to only leave when it is absolutely necessary. This is the biggest way Americans can do their part to lower infection rates across the country."
"Practice keeping yourself and your home clean. It is crucial to wash your hands as often as possible and to disinfect commonly used surfaces in your household," Roby continued. "Take steps to protect others. If you feel you may be sick, stay home and away from others in your household. If someone in your family is sick, stay home as well. Cover a cough or sneeze with your elbow instead of your hand. Avoid any close contact with others. These practices are especially important for people who are at a higher risk of getting sick."
As the virus spreads there is growing demand for coronavirus testing.
"Do not immediately seek testing if you do not show symptoms of COVID-19," Roby said. "The Centers for Disease Control and Prevention (CDC) and ADPH recommend contacting your primary care physician before seeking any medical care. This way, your doctor can evaluate your situation and take steps to prevent infection within their office. If you believe COVID-19 symptoms are present, contact your doctor immediately. Together we will combat COVID-19."
"The President stated Sunday evening that the Coronavirus Task Force has made the decision to extend social distancing guidelines until April 30," Roby announced. "This decision was based off current data and models, as well as the expertise of doctors and healthcare officials. I encourage you all to continue doing your part by following the suggested guidelines."
On Tuesday, the Trump administration addressed the nation on the coronavirus global pandemic urging citizens to heed the calls to practice social distancing and avoid unnecessary travel.
The United States is two weeks into a forced economic shutdown that has closed schools, businesses, and left millions of people unemployed. On Tuesday, the President's coronavirus task force urged Americans to avoid social interaction as a means to lower the spread of the virus. The White House predicts that if we follow the social distancing recommendations that only 100,000 to 240,000 Americans will die in the global pandemic. If not, over a million Americans may die in the coming months from COVID-19.
"We're going to go through a very tough two weeks, and then hopefully … we're going to start seeing some real light at the end of the tunnel," President Donald J. Trump (R) said in remarks from the White House briefing room Tuesday. "As a nation, we face a difficult few weeks as we approach that really important day when we're going to see things get better all of a sudden. Our strength will be tested, and our endurance will be tried, but America will answer with love and courage and ironclad resolve."
The forced economic shutdown that has closed bars, restaurant dining rooms, Churches, barber shops, nail salons, department stores, book stores, tattoo parlors, hair stylists, schools, concert halls, jewelry stores, furniture stores, and other "non-essential businesses" has resulted in tremendous economic hardship as lives and career plans have been derailed for millions. The White House Coronavirus task force maintains that the economic hardship is necessary to save hundreds of thousands of American lives, perhaps a million or more.
Dr. Anthony Fauci said, "This is tough. People are suffering. People are dying. It's inconvenient from a societal standpoint, from an economic standpoint to go through this, but this is going to be the answer to our problems."
The President had previously projected ending the shutdown by Easter Sunday, April 5. Instead the task force is asking Americans to continue the guidelines through April 30.
Dr. Deborah Birx explained that their decision to continue this for another four weeks is based on computer modeling showing that without these measures to mitigate the spread of the virus then between 1.5 and 2.2 million Americans would have died from COVID-19 and still could if people don't heed the social distancing guidelines of the task force.
Americans have been hoping for a cure or a vaccine; but, even if eventually developed, these won't be here in time.
"There's no magic bullet," Dr. Birx said. "There's no magic vaccine or therapy. It's just behaviors."
Birx said that the White House social distancing strategy, if embraced by the public, could change "the course of the viral pandemic."
While the White House is predicting 100,000 to 240,000 deaths both Fauci and Birx stressed that fewer Americans would die if Americans would actually embrace the social distancing guidelines: no hand shaking, six feet between the nearest person, hand washing, no social gathering, no unnecessary shopping or travel, avoiding businesses except when absolutely necessary, and shelter in place.
"We really believe and hope every day that we can do a lot better than that," Birx said.
The White House is relying on a model produced by Dr. Christopher Murray of the Institute for Health Metrics and Evaluation at the University of Washington.
As of press time, 188,592 Americans have been confirmed with COVID-19. 4,056 have already died, including 24 Alabamians. There are 999 confirmed cases in 59 of Alabama's 67 counties.
Martha Roby represents Alabama's Second Congressional District.
(Original reporting by the Hill contributed to this report.)
Resources are available to persons damaged by Hurricane Sally, Roby says
Hurricane Sally struck on the Alabama Gulf Coast as a category two hurricane on Sept. 16, but authorities, property owners and farmers are still assessing the damage.
"As Hurricane Sally moved through Alabama last week, I remained in close communication with Governor Ivey's office regarding recovery efforts, and she ensured us that the appropriate state agency resources will be available to our counties and municipalities in the Second District," said Congresswoman Martha Roby. "My team also stayed in contact with leaders and elected officials across the district to communicate with them our readiness to assist."
"My thoughts and prayers are with those throughout our state who have been affected by this powerful storm," Roby added. "Please do not hesitate to reach out to one of my offices if you or someone you know needs assistance."
"The Alabama Department of Agriculture and Industries launched a survey to gather information from farmers and producers who experienced agricultural damages due to Hurricane Sally," Roby said.
Separately, the Alabama Farmers Federation is also collecting information from affected farmers. For more information on disaster assistance, visit this website.
Prior to and after Sally hit our state, the Alabama Department of Agriculture and Industries has been hard at work to assist Alabama farmers and consumers. The department is gathering information from farmers who experienced agricultural damage from the excessive winds, rainfall and flooding caused by Hurricane Sally.
This information can be helpful to federal and state leaders in the aftermath of the storm.
To collect the most accurate damage assessments, the department has established an online reporting survey to simplify the process for producers who have experienced agricultural damage. Producers should visit agi.alabama.gov/HurricaneSally to complete the survey.
"Our thoughts and prayers go out to those who experienced significant damage during this powerful hurricane," said Commissioner of Agriculture and Industries Rick Pate. "Alabama farmers have already faced economic hardships this year due to market instability, trade concerns and the coronavirus pandemic."
Many farmers had a crop that was ready for harvest. Many of those farmers lost that entire crop.
"Most of our farmers had as good a crop as we've ever seen, and it was so close to harvest for cotton, soybeans, peanuts and pecans," said Alabama Farmers Federation President Jimmy Parnell. "It's devastating to lose a crop that had so much promise. Our farmers are great people who are assisting each other with cleaning up the damage, and we're so grateful to everyone across the state who is helping in some way."
According to the department, reportable damage would include structural, crop and livestock losses. Producers are also encouraged to take photos of damage.
Congressman Bradley Byrne, R-Alabama, said, "Feeding the Gulf Coast has a number of distribution and pantry options for those in who need food assistance due to Hurricane Sally. You can find the locations on their website."
"If you have insurance, you should file a claim with them first before registering with FEMA," Byrne said. "That will allow for the quickest response. Even if you have made a claim with your insurance company, you can still register for FEMA assistance."
To apply for FEMA disaster assistance visit disasterassistance.gov or call 1-800-621-3362.
They eye of Hurricane Sally came ashore near Gulf Shores but the damage stretches across much of south Alabama and the western Florida panhandle. Baldwin, Mobile and Escambia Counties have been declared a natural disaster by FEMA.