UAB launches symptom tracker to identify COVID-19 hot spots in Deep South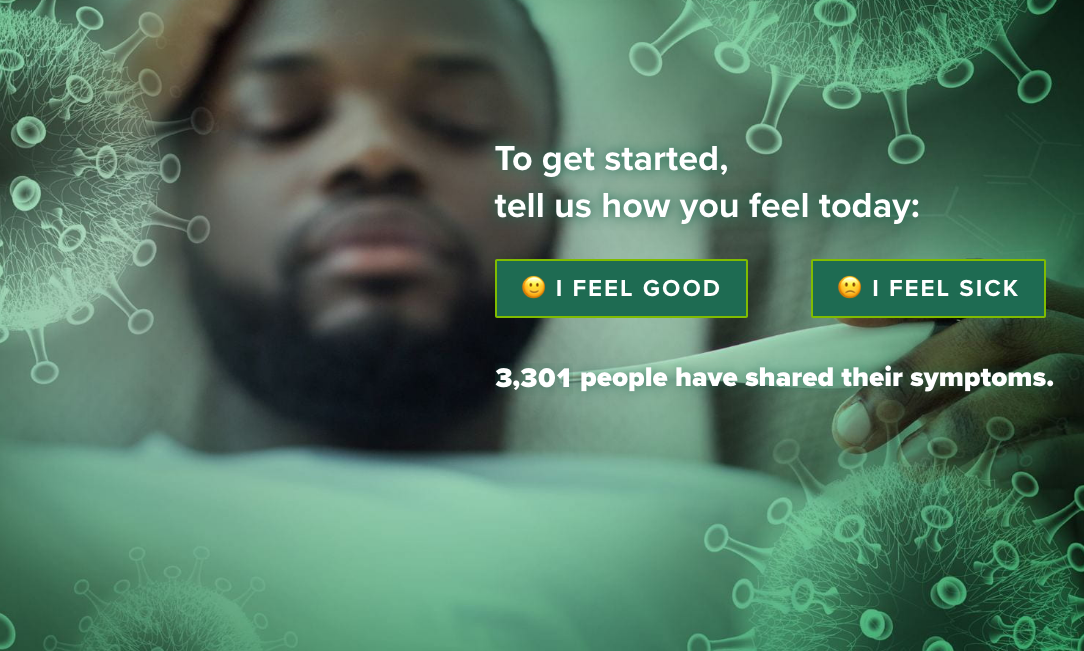 To better track COVID-19 cases, experts from the University of Alabama at Birmingham have created a symptom checker to identify hot spots where the virus is spreading. 
The new website, called HelpBeatCOVID19.org, will provide public health officials insight into underserved areas based on the symptomatic data collected from the region and could help inform and enhance public health observation. 
"We are taking a look at COVID-19 symptoms alongside underlying medical conditions to provide public health officials an in-depth analysis of how rural areas are affected in real time," said Sue Feldman, Ph.D., associate professor in the UAB School of Health Professions and UAB School of Medicine. "The website asks people about their symptoms to produce an interactive map showing how areas are effected and hot spots that are showing a rise in symptoms. We hope to learn more about how coronavirus is spreading in rural communities who have health disparities so we can help fight the spread of the disease." 
People can fill out a short questionnaire on the website to report if they are experiencing symptoms related to the coronavirus. There are a series of questions addressing how one feels that day, current symptoms, pre-existing health conditions and basic social factors.
The website also has questions on social factors, such as neighborhood characteristics, economic factors and others that could play a part in understanding and acting upon any disparities in COVID-19 spread, such as access to affordable healthcare and access to transportation to a hospital. 
U.S. Senator Doug Jones praised the new website and encouraged people to participate to better inform public health workers on where the virus had spread. 
"This new daily symptom tracker will help public health officials track the spread of COVID-19 and identify coronavirus hot spots that need more resources, especially in Alabama's underserved communities," Jones said. "We all have to do our part to keep ourselves and the people around us healthy by participating in social distancing and having good hygiene, and this tool is another way to help our communities combat the spread of this virus." 
Study: Those with COVID twice as likely to have dined in restaurants
"Masks cannot be effectively worn while eating and drinking, whereas shopping and numerous other indoor activities do not preclude mask use," the study notes.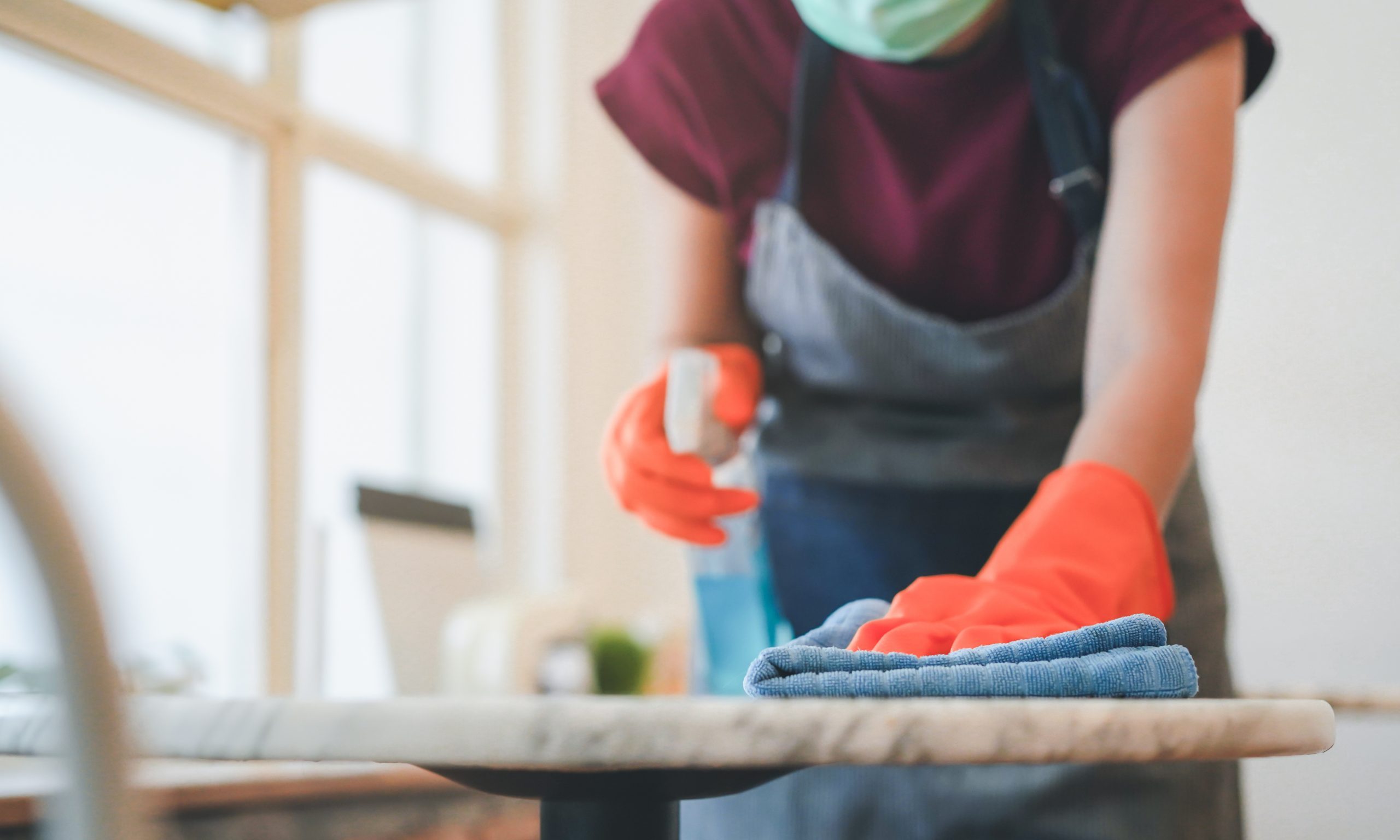 A recent study by the Centers for Disease Control and Prevention found that adults who tested positive for COVID-19 were twice as likely to have eaten in restaurants, which builds upon known factors about how the disease is transmitted, experts say, but the study has limitations.
The study surveyed 314 adults in 10 states and found that those who tested positive for COVID-19 were twice as likely to have eaten at restaurants within the previous 14 days. Researchers found that there was no significant difference between those who tested both positive and negative and who said they had gone to gyms, coffee shops, used public transportation or had family gatherings.
"Masks cannot be effectively worn while eating and drinking, whereas shopping and numerous other indoor activities do not preclude mask use," the study notes.
Dr. Bertha Hidalgo, an epidemiologist and associate professor at UAB's School of Public Health, told APR on Wednesday that the study lends evidence to what the medical community knows are potential risks for contracting COVID-19, which include being indoors and unmasked, but there are nuances to each of those activities that can either increase or decrease that risk.
The study did not differentiate between indoor and outdoor dining, and infectious disease experts say being outdoors decreases the risk of contracting COVID-19.
"It's also hard to know what policies are in place where these people were recruited from for this study," Hidalgo said. "Whether they're required to be masked or if there's a decreased capacity in a restaurant."
Monica Aswani, assistant professor at UAB's School of Health Professions, said she would be cautious about interpreting the study through a causal lens.
"People who are willing to dine in restaurants are also likely to engage in other risky behaviors, such as not wearing masks. Since this is a survey, there is not enough evidence to suggest that the source of exposure was restaurants without contact tracing to supplement it," Aswani said. "Likewise, respondents may have misreported their behaviors, given the sensitive nature of the questions. The authors note this as a limitation and highlight how participants were aware of their Covid-19 test results, which may have influenced how they responded."
Aswani also noted that the questions about dining did not differentiate between indoor versus outdoor seating, "which represent different levels of risk to exposure."
"Participants who visited a restaurant on at least one occasion, regardless of the frequency, are also considered similar. Consequently, in the two weeks before they felt ill, someone who dined on a restaurant patio once and someone who ate indoors at five different restaurants are indistinguishable in their data," Aswani said.
Hidalgo said that while there are clear limitations to the CDC's study, the findings do back up what the medical community knows about the transmission of the disease.
"I would very much look at this from the big picture perspective, and say we know that indoor activities are an increased risk for COVID-19. This study lends evidence to that," Hidalgo said.