Opinion | Facing each day, finding hope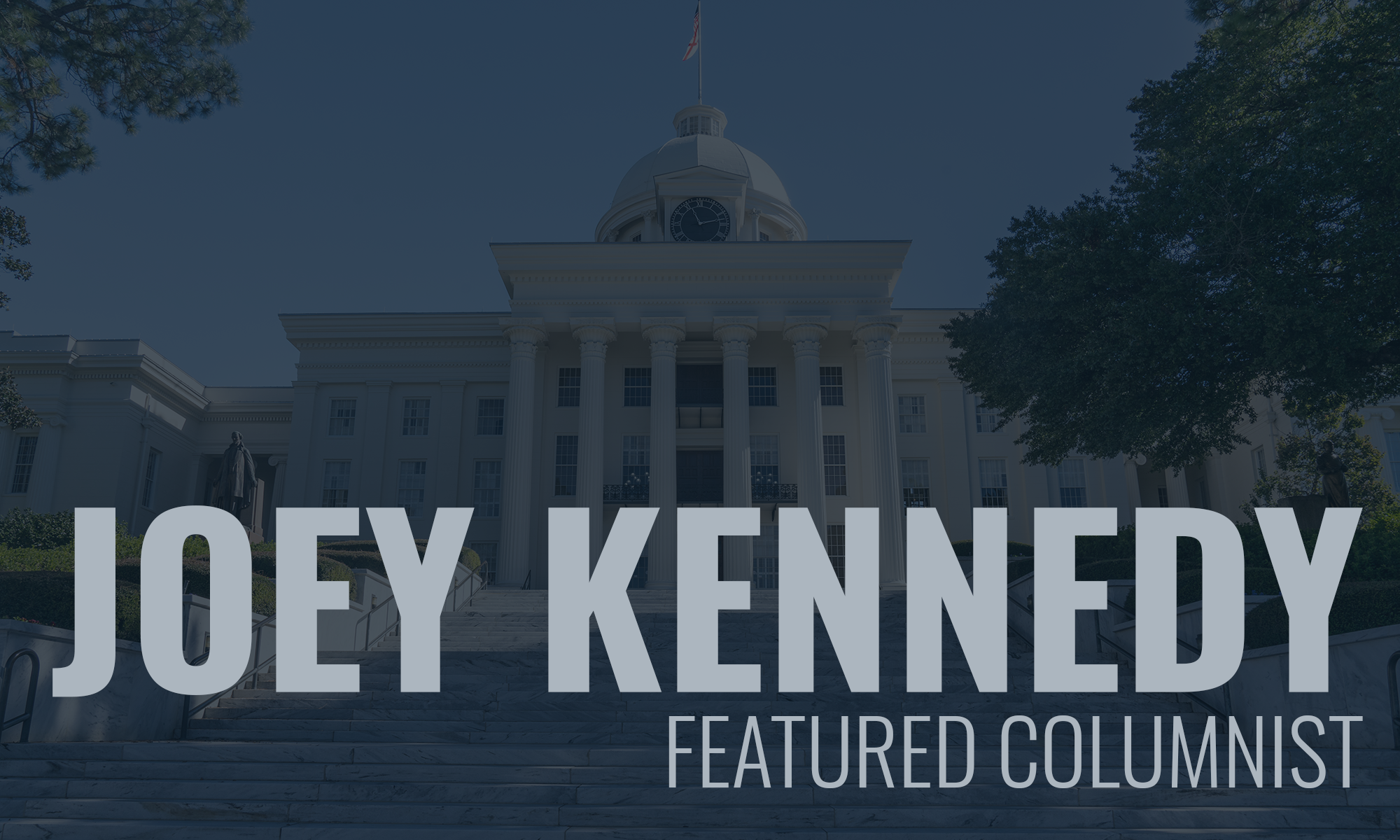 People text me news tips all the time. Most of them are unfounded rumors. I'm sure my other colleagues at Alabama Political Reporter get their share.
We should never simply pass on a rumor or, as Donald Trump says, "fake" news. And the vast majority of us in journalism understand our responsibility in this.
But if we have a person in authority telling us something credible, whether it be about the COVID-19 pandemic or a completely unrelated issue, on-the-record or off, we're careless if we don't start looking into it. Often, these embryonic stories go nowhere. Sometimes, they give birth to real news.
All of these tips are valuable, even the clearly obvious ones that fall simply under "unfounded rumor" or "conspiracy theory." We have an obligation to stop a story if it's wrong, or to intervene in the telling of that story if somebody is spreading it on social media or the mainstream media.
Lately, I've been getting texts and videos on unfounded cures for the novel coronavirus. I'm going to leave that up to the scientists and doctors. I tell stories and write informed opinion; I don't have much of a brain for science and math on my own.
As I've often said, I'm kind of a one-trick pony: I speak and write in the only language I know. And writing, really, is all I know. I can become a half-hour expert if I have to, cramming credible research into a short amount of time so I can produce a story.
I do make mistakes, though, and I try to correct them as quickly as possible when I do.
When I'm teaching one of my English or Honors classes at UAB and a student asks a question I can't answer on the spot, I just admit it. Then I promise to look into the question so that I can get the student an answer. And then I do.
I've been corrected by a student in real time in class. The Internet is right there, on their smartphone or their smartpad or their laptop. It doesn't happen often, but when it does, I don't get flustered. I get smarter.
I'm also far more disciplined on social media than I once was. If we don't learn from our mistakes, we don't learn.
I hope, as a nation, we learn from the huge mistake we made when the coronavirus pandemic first started. We had two months to prepare before it got out of control in the United States and Alabama. It's not as if the experts and intelligence agencies didn't send a "heads-up" to the White House months ago. Yet, we were terribly, irresponsibly unprepared for this, and people have died because of that.
We have a president ill-equipped to instill confidence and calm into most of the people of his nation. We have a governor and a controlling political party that often stand around seemingly twiddling their thumbs.
But, then, appearances can be deceiving.
APR Editor in Chief Bill Britt reported Wednesday that a lot more is going on behind the scenes in Alabama than we're aware of.
Writes Britt: "The Governor's office is working in partnership with the state's universities, businesses and others in an ongoing battle to curb the COVID-19 outbreak in the state.
"In times of crisis governments always stumble getting out of the gate; that's what happens.
"The work presently being coordinated by the Governor's staff and volunteers is not currently seen by the general public, but the efforts of these groups will affect the state now and in the future."
Yes, we want to know our government is working to help end what very well may be the biggest crisis in generations.
We are a social society, and we want to be with our friends, and to take part in the organizations we support, and to hold an election this year. We want to attend sporting events and concerts and the symphony and the theatre.
The reality is that we don't know how long this "new normal"will last. Axios reported this week that the NFL and college football seasons now are in jeopardy. We're already without any of the spring and summer sports. The Olympics has been moved to next year, so Birmingham, the 2021 host of the World Gameswill now host them in 2022.
Still, thank God we live in a city and state that has a world-class research university, strong tech businesses, and top-notch hospitals to help find cures and treat people sickened from COVID-19.
I passed by one of our hospitals in Birmingham this week, and a big sign out front said: "Heroes Work Here."
And they do.
UPDATE: Last week, I interviewed Pamela Franco, who was at University Hospital with a pretty vicious case of COVID-19. She is recovering and was released from the hospital over last weekend. She and her fiancé, Tim Stephens, are continuing to improve in quarantine at their home on Birmingham's Southside. We wish them all the best.

Joey Kennedy, a Pulitzer Prize winner, writes a column each week for Alabama Political Reporter. Email: [email protected]
Print this piece
Opinion | With reckless abandon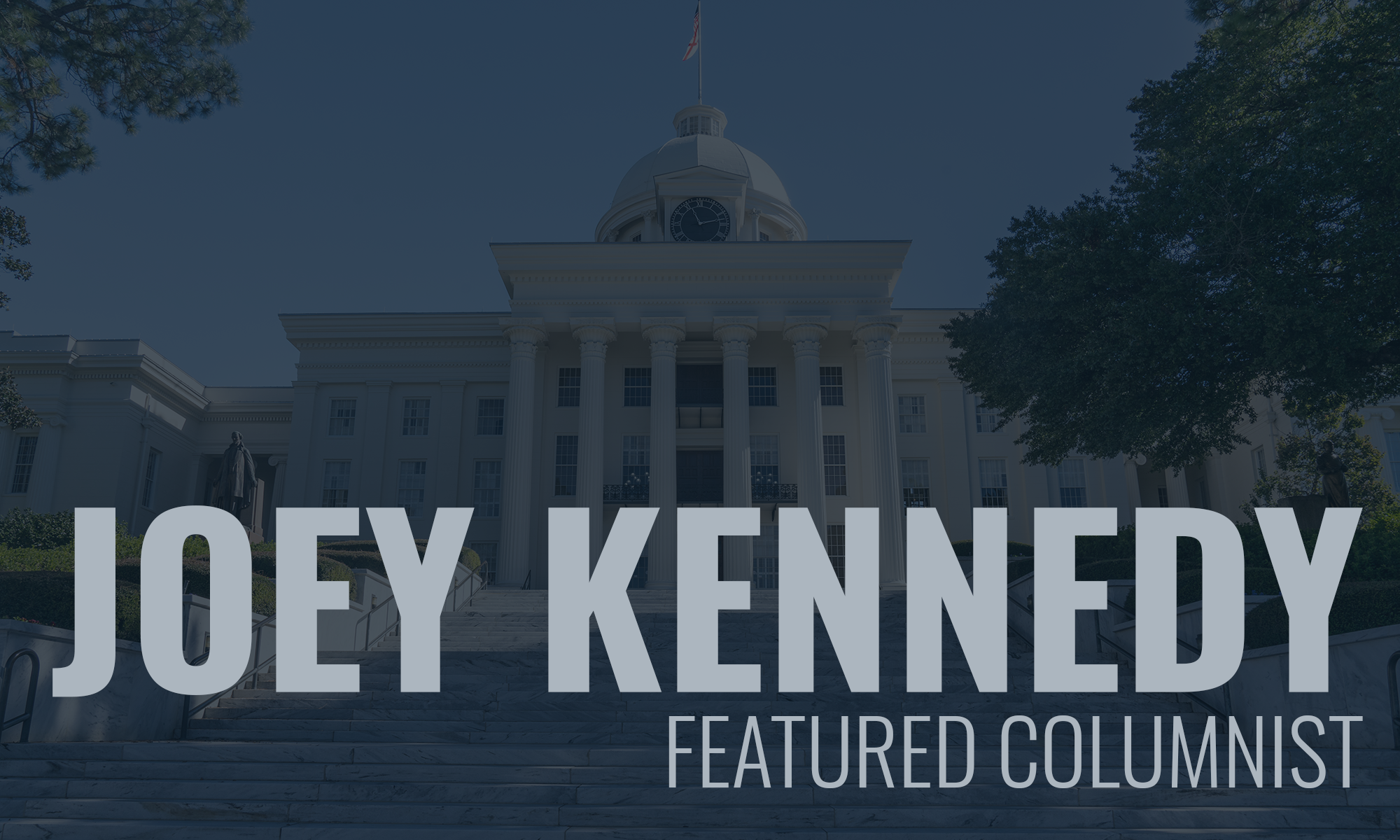 This is Thursday. Since Sunday, we've had more than 1,000 new cases of the novel coronavirus COVID-19 in Alabama. Let that number sink in. Some of those 1,000-plus new cases will end in death or permanent damage. Our caseloads are going up. They're not on a plateau. They are increasing, by more than 1,000 in four days.
Open up!
As I travel to the undisclosed location on UAB's campus where I work on my upcoming classes, write recommendation letters, and prepare for school in the fall, I'm seeing more and more people on the streets. I don't think I have ever seen as many people out walking their dogs or just walking, period. When I visit my corner convenience store to buy a bottle of wine or an emergency bag of dog food, I don my mask and disposable gloves. Yet, even though the store's owners are responsible, requiring social distancing and masks, about half the people I see in the store don't wear masks. I get in and out quickly, throw my gloves in the garbage can outside and sanitize my hands and car surfaces.
As I was driving around working on this story, fewer than half the people I see on the street or entering big-box stores like Wal-Mart or grocery stores, are bothering to wear masks.
Is it simply cabin fever leading desperate people out onto the streets without protective gear during a world pandemic? Have we just decided that more deaths are worth it to restart the economy? We're getting close to 100,000 people killed since February across the country.
The feeble response to the pandemic in Washington, D.C., has caused many unnecessary deaths. This is the legacy of the Trump administration: A wrecked economy, and, before it's over, hundreds of thousands of wrecked families.
I remember Ronald Reagan speaking to the nation after the Challenger explosion, Bill Clinton's response after the Oklahoma City federal building was bombed, George W. Bush's empathy after 9/11, Barack Obama's grief after mass shootings at Sandy Hook in Connecticut and at a church in Charleston, S.C.
Donald Trump lacks any empathy whatsoever. Mostly, he tries to redirect blame to anybody but his administration. Truman's "the buck stops here" has no place in the Trump White House. Maybe "nothing stops here" would be more suited. Trump is so petty that even during a deadly pandemic, he refuses to schedule the long tradition of unveiling his predecessor's White House portrait. (Nothing gets under Trump's orange skin more than a black-skinned man who is far more popular with people in this country than Trump will ever be.)
Parts of all 50 states are reopening; at one point, it seemed Gov. Kay Ivey was taking it slow, but apparently no longer. People are gathering right here in Birmingham and in Alabama, violating social distancing and mask requirements because apparently they don't care.
In too many ways, it appears Trump's pathological narcissism is a novel coronavirus, too, infecting many Americans with anger, hate, and reckless abandon. They swallowed the bleach, so to speak.
That, too, will be this awful man's legacy.
Make America great again? What a joke. It'll take a Democrat to do that. Again.

Joey Kennedy, a Pulitzer Prize winner, writes a column each week for Alabama Political Reporter. Email: [email protected]
Print this piece