Opinion | Facing each day, finding hope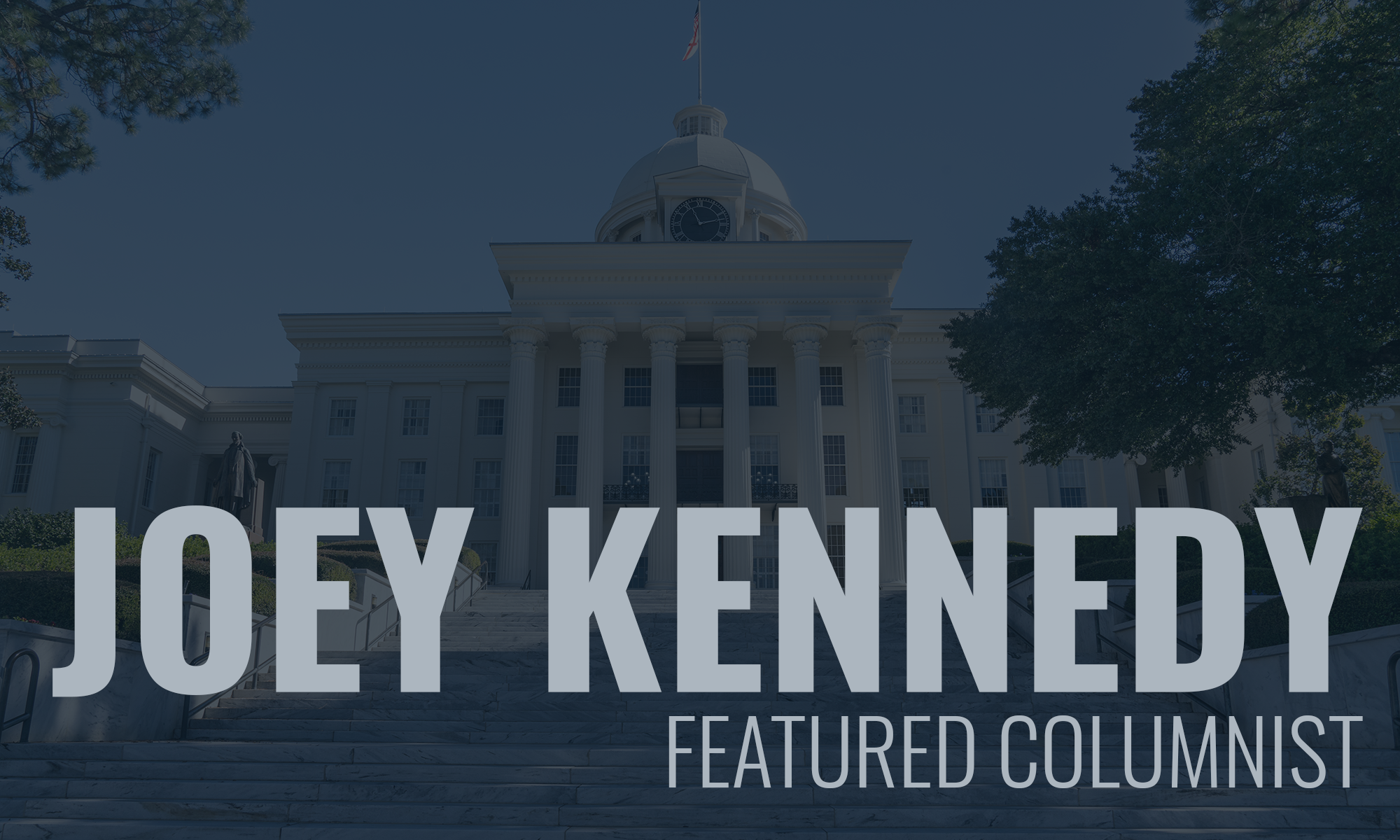 People text me news tips all the time. Most of them are unfounded rumors. I'm sure my other colleagues at Alabama Political Reporter get their share.
We should never simply pass on a rumor or, as Donald Trump says, "fake" news. And the vast majority of us in journalism understand our responsibility in this.
But if we have a person in authority telling us something credible, whether it be about the COVID-19 pandemic or a completely unrelated issue, on-the-record or off, we're careless if we don't start looking into it. Often, these embryonic stories go nowhere. Sometimes, they give birth to real news.
All of these tips are valuable, even the clearly obvious ones that fall simply under "unfounded rumor" or "conspiracy theory." We have an obligation to stop a story if it's wrong, or to intervene in the telling of that story if somebody is spreading it on social media or the mainstream media.
Lately, I've been getting texts and videos on unfounded cures for the novel coronavirus. I'm going to leave that up to the scientists and doctors. I tell stories and write informed opinion; I don't have much of a brain for science and math on my own.
As I've often said, I'm kind of a one-trick pony: I speak and write in the only language I know. And writing, really, is all I know. I can become a half-hour expert if I have to, cramming credible research into a short amount of time so I can produce a story.
I do make mistakes, though, and I try to correct them as quickly as possible when I do.
When I'm teaching one of my English or Honors classes at UAB and a student asks a question I can't answer on the spot, I just admit it. Then I promise to look into the question so that I can get the student an answer. And then I do.
I've been corrected by a student in real time in class. The Internet is right there, on their smartphone or their smartpad or their laptop. It doesn't happen often, but when it does, I don't get flustered. I get smarter.
I'm also far more disciplined on social media than I once was. If we don't learn from our mistakes, we don't learn.
I hope, as a nation, we learn from the huge mistake we made when the coronavirus pandemic first started. We had two months to prepare before it got out of control in the United States and Alabama. It's not as if the experts and intelligence agencies didn't send a "heads-up" to the White House months ago. Yet, we were terribly, irresponsibly unprepared for this, and people have died because of that.
We have a president ill-equipped to instill confidence and calm into most of the people of his nation. We have a governor and a controlling political party that often stand around seemingly twiddling their thumbs.
But, then, appearances can be deceiving.
APR Editor in Chief Bill Britt reported Wednesday that a lot more is going on behind the scenes in Alabama than we're aware of.
Writes Britt: "The Governor's office is working in partnership with the state's universities, businesses and others in an ongoing battle to curb the COVID-19 outbreak in the state.
"In times of crisis governments always stumble getting out of the gate; that's what happens.
"The work presently being coordinated by the Governor's staff and volunteers is not currently seen by the general public, but the efforts of these groups will affect the state now and in the future."
Yes, we want to know our government is working to help end what very well may be the biggest crisis in generations.
We are a social society, and we want to be with our friends, and to take part in the organizations we support, and to hold an election this year. We want to attend sporting events and concerts and the symphony and the theatre.
The reality is that we don't know how long this "new normal"will last. Axios reported this week that the NFL and college football seasons now are in jeopardy. We're already without any of the spring and summer sports. The Olympics has been moved to next year, so Birmingham, the 2021 host of the World Gameswill now host them in 2022.
Still, thank God we live in a city and state that has a world-class research university, strong tech businesses, and top-notch hospitals to help find cures and treat people sickened from COVID-19.
I passed by one of our hospitals in Birmingham this week, and a big sign out front said: "Heroes Work Here."
And they do.
UPDATE: Last week, I interviewed Pamela Franco, who was at University Hospital with a pretty vicious case of COVID-19. She is recovering and was released from the hospital over last weekend. She and her fiancé, Tim Stephens, are continuing to improve in quarantine at their home on Birmingham's Southside. We wish them all the best.

Joey Kennedy, a Pulitzer Prize winner, writes a column each week for Alabama Political Reporter. Email: [email protected]
Opinion | That climate change hoax is killing us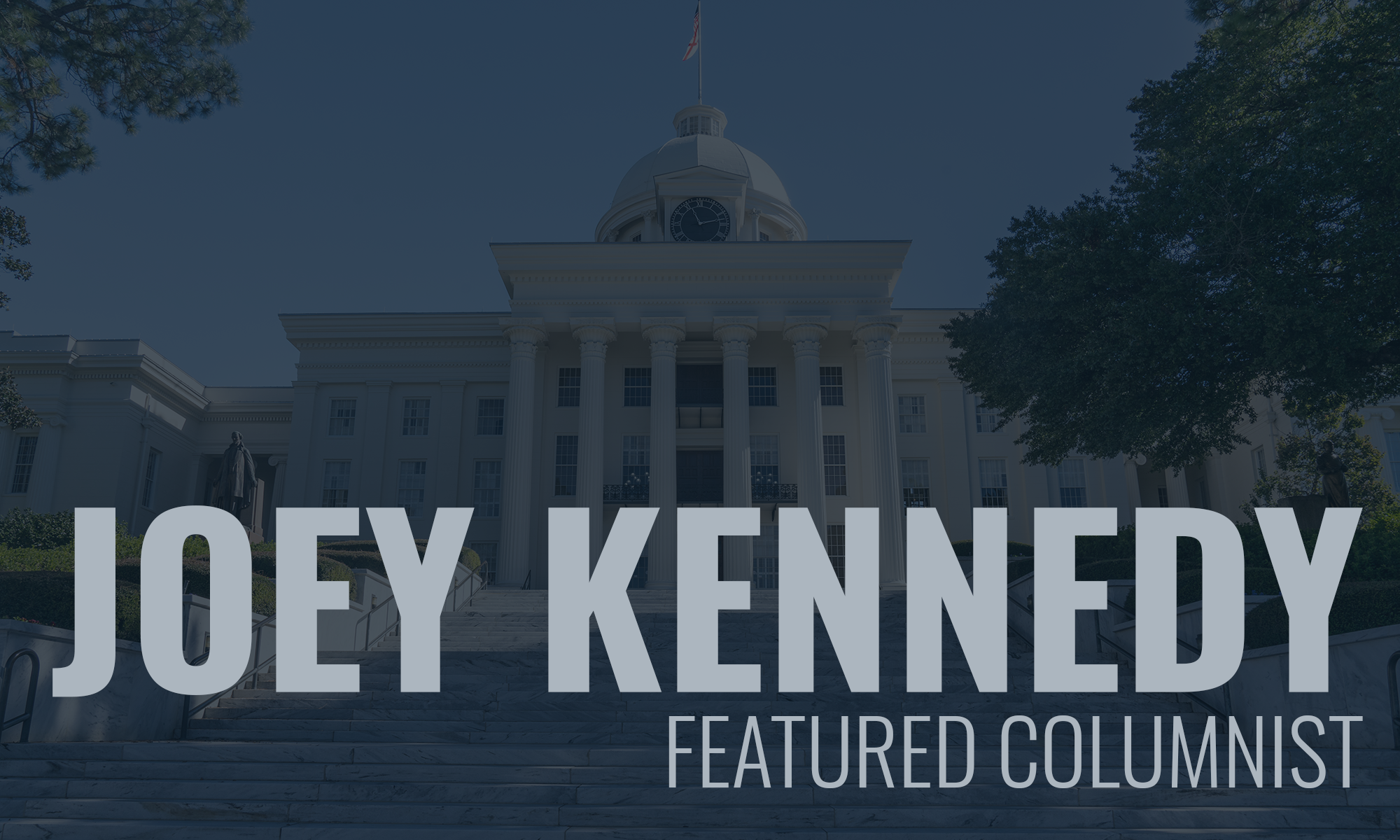 I grew up with hurricanes. For my first 11 years, my parents and I lived on the Texas Gulf Coast, near Beaumont. My father was transferred by the company he worked for, Texas Gulf Sulfur, to deep South Louisiana in 1967. We lived in Houma, in Terrebonne Parish, but Dad worked near Larose, in Lafourche Parish.
Hurricanes were regular events in Southeastern Texas and South Louisiana. Still are, but in much more frequent numbers. And Alabama gets clobbered every so often, most recently yesterday and today. Sally made landfall near Gulf Shores, and you can be assured the damage will be extensive, especially from flooding.
Flooding was a big factor in Texas hurricanes too, when I lived there. Hurricane Carla, in 1961, devastated High Island, not far from our home. Flooding was widespread. Carla was a Category 4 storm. But notably, that September, Carla was only the third named storm of the hurricane season.
This year, we're running out of names. Striking Alabama this week, only a few days after Carla struck Southeastern Texas in 1961, Sally is toward the end of the hurricane alphabet. The National Hurricane Center and World Meteorological Organization are literally running out of names for storms this year.
Earlier this week, and maybe still, there were five named storms in the Atlantic. This is only the second time on record that five named storms are in the Atlantic at the same time. And they're using up the Alphabet. The first time this happened was 1971, at a time when humans were first becoming aware of climate warming.
Little do we know, that before Sally decided to squat on Alabama, Hurricane Paulette made landfall in Bermuda on early Monday morning. There are so many hurricanes around, we can't even keep up with them.
They're like Republican scandals.
Probably more than any other indicator, hurricanes tell the story of climate change, the very real climate change that Donald Trump and many Republicans deny or call a hoax.
Like the COVID-19 Pandemic. Like so many events that Trump and Trump Republicans can't (or won't) believe. Like the corruption that permeates the Trump administration. Like the wildfires destroying the far West Coast states.
That's not climate change, claims Trump. It's because California won't sweep the forests. I call BS. Even on California being responsible for sweeping. Most of the forestland in California is federal land. Most of the burning areas are on or near federal trees. Yet, the state of California spends more money on forest management than the federal government, which owns most of the land. That's the truth. No hoax.
Trump should order secret federal teams of ICE forest sweepers to do their jobs.
The hoax from Republicans and the Trump administration is that crazy antifa hit squads are invading the West Coast to reign terror on the populations there. National security experts continue to assert that white supremacists and nationalists are the most dangerous domestic terror threat. But Trump defends those radicals – "they are very fine people" — because they hold up some mysterious white heritage above all others. If Trump is anything, he's the whitest Angry White Man ever.
Climate change is real. The coronavirus pandemic exists. White nationalists are the most serious domestic terror threat in this country.
Black lives do matter.
Yet, once again and often, Trump shows the orange-hued emperor has no clothes. As Stormy Daniels has previously said, that is not a good look.