Alabama automakers contribute to COVID-19 fight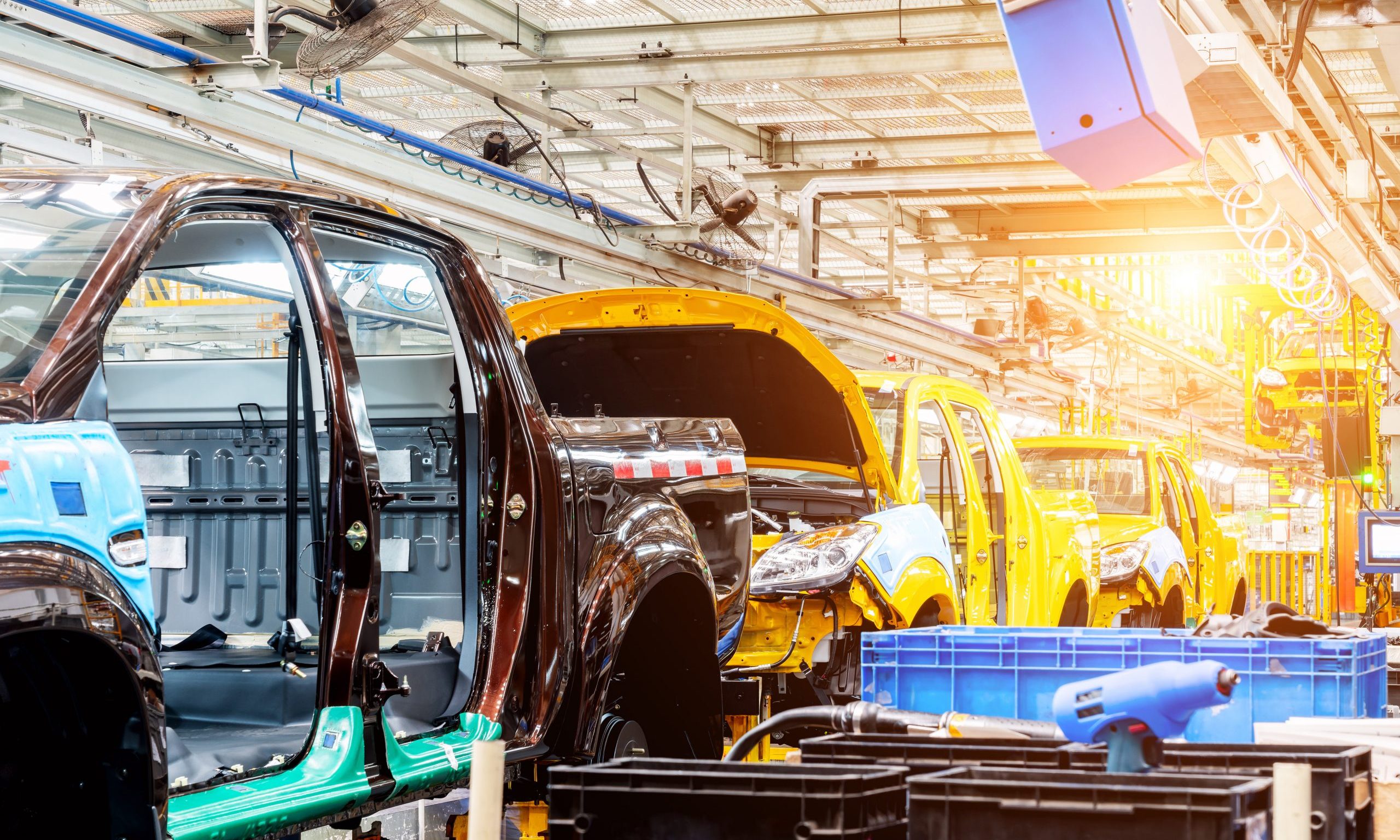 Alabama's automakers are doing what they can to help fight the coronavirus global pandemic.
Toyota's engine plant in Huntsville engine is producing 7,500 protective face shields for local hospitals.
The plant has donated 160 safety glasses to local hospitals. Toyota has also made a $25,000 to the United Way of Madison County to support COVID-19 relief efforts.
"With our plant idled, Toyota Alabama is eager to contribute our expertise and know-how to help quickly bring to market the equipment needed to combat COVID-19," the company said in a statement on Friday.
Toyota is performing similar services at its facilities across the country.
Toyota is not alone. The other Alabama automakers are offering community support as well.
Hyundai Motor America and its Hyundai Hope On Wheels program have already donated $200,000 to the University of Alabama at Birmingham to help expand testing for COVID-19.
UAB CEO Will Ferniany said that the grant will support the existing drive-through testing site UAB is operating in downtown Birmingham and help other sites in Jefferson County provide much-needed screening.
"Support like this gift from Hyundai Hope On Wheels helps our frontline medical staff understand that they are not alone in this fight," Ferniany said. "This grant will help further UAB's commitment to providing access to communitywide testing."
If you think you might have symptoms of the virus or have been exposed to someone with the virus call 205-975-1881 between 7 a.m. and 11 p.m. to schedule appointments at the downtown testing site.
Appointments will be scheduled from 9 a.m. to 1:30 p.m. seven days a week. Those who are given appointments will be asked to arrive no more than 15 minutes before their scheduled appointment time and to follow the detailed instructions located on-site. You will not be tested without an appointment.
The grant will also be used to expand access for pediatric-specific testing services. About 20 percent of the downtown testing site's patient population is age 25 and under, and officials from UAB Medicine, the UAB Department of Pediatrics and Children's of Alabama hope to continue to expand testing for this group.
Hyundai is donating $2.2 million to support drive-thru testing centers at 11 children's hospitals throughout the U.S. Hyundai Hope on Wheels supports families facing pediatric cancer. COVID-19 is a particular risk to children with cancer because fighting cancer means that they have a compromised immune system.
Hyundai operates an auto assembly plant in Montgomery, which has been idled due to the spread of COVID-19 to the Montgomery area.
Honda's plants across the U.S. are assisting during the crisis, including its factory in Lincoln.
Honda has pledged $1 million to food banks and meal programs across North America. Honda's plants have donated equipment, including N95 face masks, to healthcare providers. They have also deploying 3-D printers to manufacture visors for face shields and are investigating ways to partner with other companies in producing equipment.
The Mercedes-Benz plant in Vance has donated N100 reusable filters, protective suits and other supplies to local hospitals, as well as $5,000 to the DCH Foundation to help with the hospital's curbside testing process.
Mercedes is working with the Alabama Department of Commerce on ways that the company or its supplier network can support making parts for the medical industry, and it is providing expertise to other manufacturers that are producing healthcare supplies.
Mercedes has also hosted a LifeSouth community blood drive that received about 95 donors.
Economic developer Dr. Nicole Jones said, "Whether retooling to create products or donating funds to obtain supplies needed to combat COVID-19, Toyota, Hyundai, Honda, and Mercedes-Benz certainly have demonstrated their roles as key Alabama economic development partners. Until a treatment is found, supplies and strategy are of great value for fellow Alabamians and Americans. Thank you to all companies and individuals who contribute in various ways."
Governor announces $200 million "Revive Plus" small business grant program
Revive Plus is the second wave of funding for organizations with 50 or fewer employees and will award grants of up to $20,000 for expenses.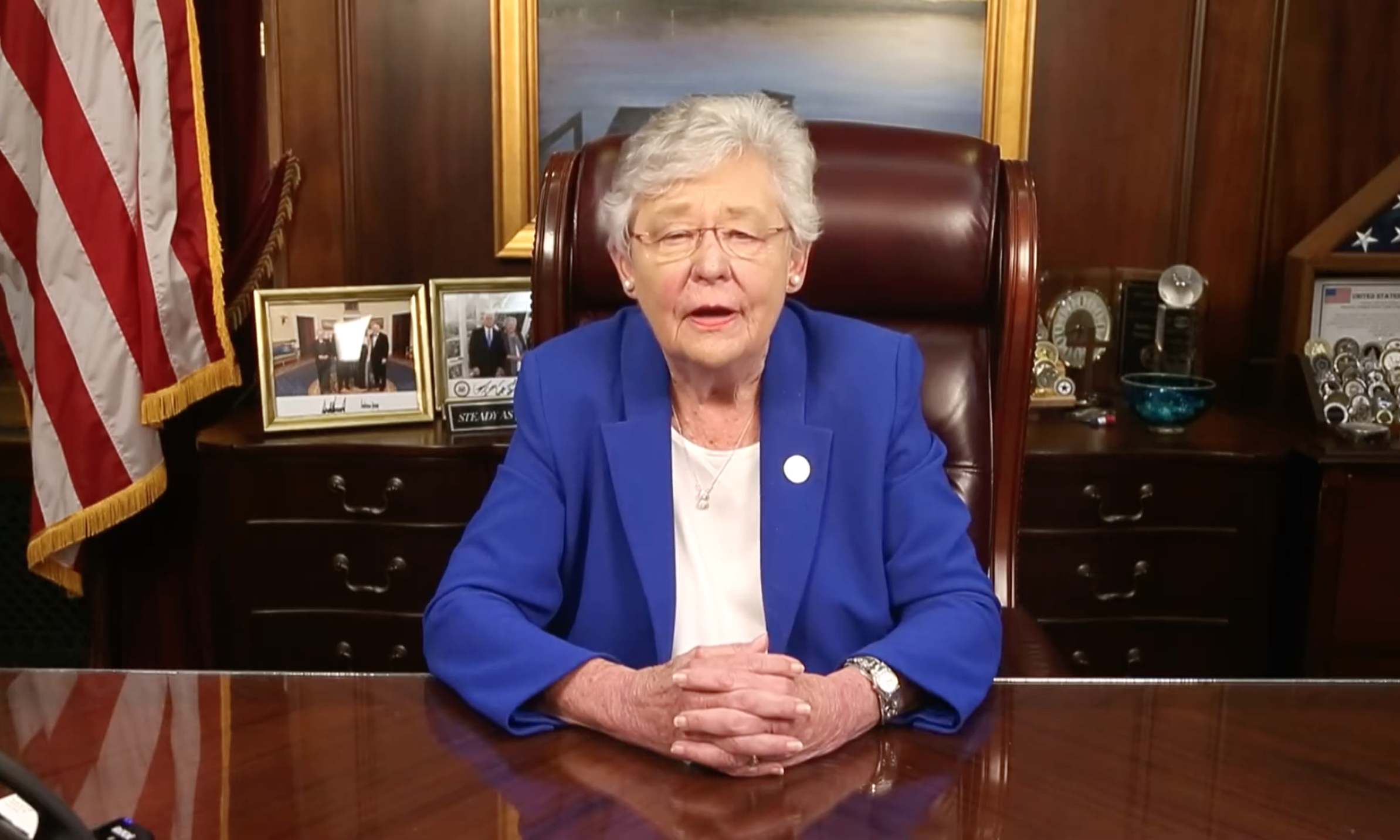 Gov. Kay Ivey on Wednesday announced Revive Plus, a $200 million grant program to support small businesses, non-profits and faith-based organizations in Alabama that have been impacted by COVID-19. Revive Plus is the second wave of funding for these organizations with 50 or fewer employees and will award grants of up to $20,000 for expenses they have incurred due to operational interruptions caused by the pandemic and related business closures.
"As the state has rolled out over $1 billion of the CARES Act monies to the individuals and businesses affected by COVID-19, it became evident the group most overwhelmingly hurt during the pandemic were the small 'mom and pop' shops," Ivey said. "A second round of assistance through Revive Plus will ensure that the small business owners who have borne the brunt of the downed economy can be made as whole as possible. As we head into the holiday season, my hope is that this will be welcome news for our businesses and help ease their burdens from what has been a very hard year."
Entities may receive up to $20,000 to reimburse qualifying expenses if they have not received federal assistance for the corresponding item they are claiming with the state of Alabama. The Revive Plus grant is in addition to any state of Alabama Coronavirus Relief Fund grant previously received, including the Revive Alabama Small Business, Non-Profit, Faith-Based, and Health Care Provider grants. There is no set cap on the number of entities that may be awarded a Revive Plus Grant. Grants will be awarded to qualifying applicants on a first-come, first-served basis until the funds are exhausted.
"The Revive Plus program is much needed in our small business economy," said Senate General Fund Chairman Greg Albritton, R-Atmore. "I commend Governor Ivey for taking this action, recapturing unspent dollars and using a proven program to bring economic relief to our small business owners."
Alabama received approximately $1.9 billion of CARES Act funding to respond to and mitigate the coronavirus pandemic. Alabama Act 2020-199 initially designated up to $300 million of the Coronavirus Relief Fund for individuals, businesses, non-profit and faith-based organizations directly impacted by the coronavirus pandemic. After the initial $100 million for small business that was reimbursed starting in July 2020, legislative leadership approved a second round of $200 million from allocations made to reimburse state government and from other grant programs that have ended with the full allocation unspent.
"This second round of funding for Alabama entities will provide much needed resources for our state's economy," said Senate Minority Leader Bobby Singleton, D-Greensboro. "I appreciate the governor and the Finance Department's work to ensure we utilize these funds to the benefit of our citizens."
Entities may access grant information and the grant application through the Coronavirus Relief Fund website. The application period for the Revive Plus Grant Program will open at noon, Nov. 23, 2020 and run through noon, Dec. 4, 2020.
"This is welcome news for small businesses, non-profits and faith-based organizations that are continuing to feel the adverse effects of the Covid-19 virus," said House General Fund Chairman Steve Clouse, R-Ozark. "Time is of the essence and I urge all qualified entities to apply as soon as possible beginning Monday, November 23rd."
A coalition of the Business Council of Alabama, the National Federation of Independent Business of Alabama (NFIB Alabama) and the Alabama Restaurant Association worked closely with the governor's office to revisit the grant program after the initial round of Revive Alabama reached the $100 million cap.
"Businesses throughout the state are working diligently to keep their employees and customers safe, all while ensuring commerce throughout Alabama continues to move," said Business Council of Alabama President and CEO Katie Britt. "Revive Plus will be essential in giving Alabama businesses access to the necessary and needed funding to keep their doors open and keep hard working Alabamians employed. Our broad coalition of businesses, associations and chambers commend Governor Ivey and her administration for putting these critical funds into the hands of businesses who need it most."
Qualifying entities must have been in business March 1, 2020, are currently in business and have a valid W-9 to apply for a Revive Plus Grant.