Sessions: FFRF's demands that Ivey stop praying is ridiculous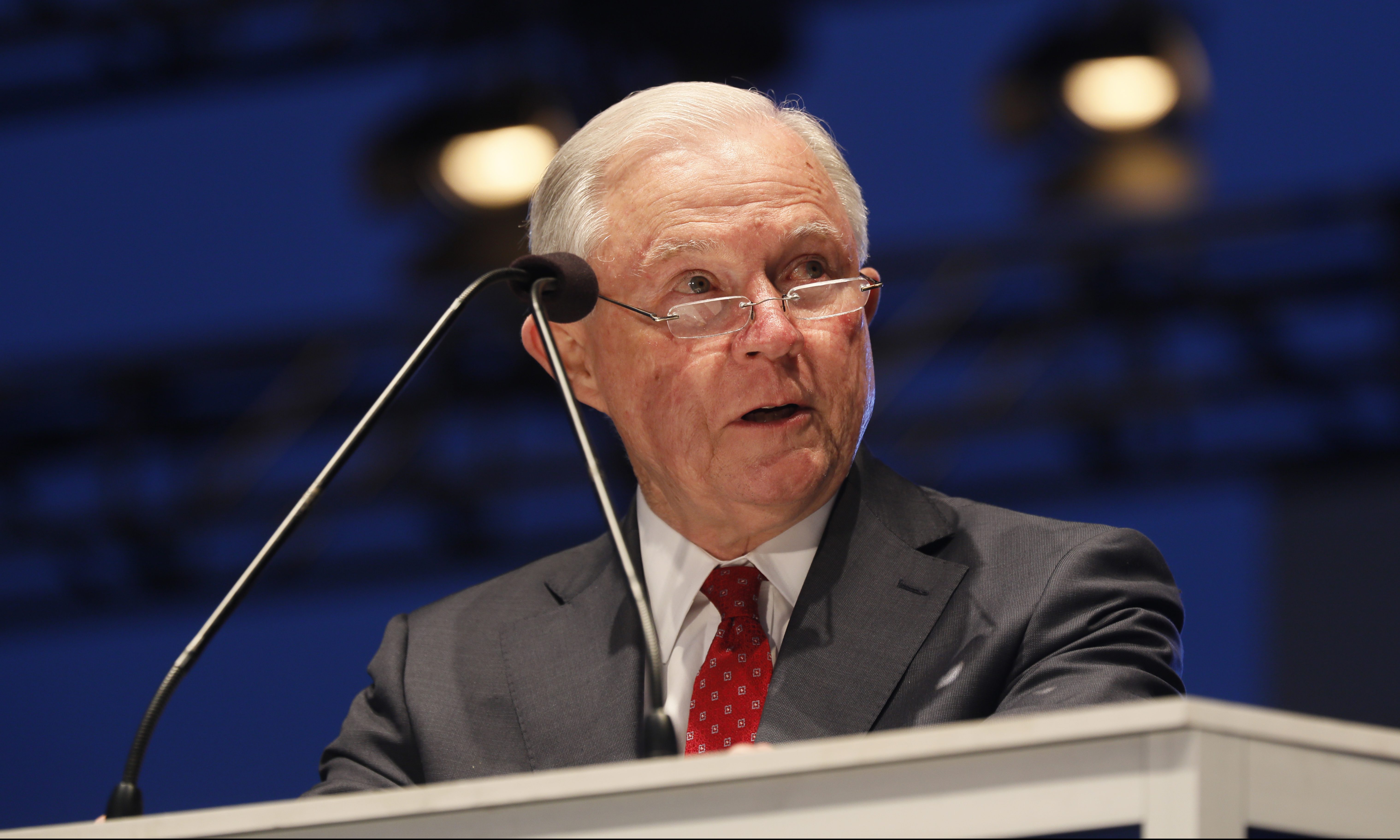 Wednesday, former Senator and GOP Senate candidate Jeff Sessions, R-Alabama, said that Alabamians will not be intimidated by the Freedom From Religion Foundation. Sessions was responding to a letter that the FFRF sent to Alabama Governor Kay Ivey (R) demanding that she stop praying at press conferences and citing scriptures.
"This is RIDICULOUS," Sessions said. "Alabamians will NOT be intimidated by Freedom From Religion Foundation atheists spouting constitutional heresies in their war on religion. My friend Governor Kay Ivey is completely within her God-given and constitutional rights to pray for Alabama, and I stand with her!"
"The FRFF atheists want to force Governor Ivey and all public officials to hide their deeply-held convictions," Sessions continued. "THEY are trying to impose their views AGAINST religion on US! Gov. Ivey calling for prayer for our great state & country is NOT her forcing Christianity on anyone."
"The Constitution guarantees EVERY American, even public officials, the right to freely exercise their religion," Sessions stated. "It's time this country REJECT the FRFF's extreme and unconstitutional view of religious liberty in America."
On Monday, the Wisconsin based Foundation chastised Gov. Ivey for, "Your use of your office to promote Christianity. FFRF's purposes are to protect the constitutional principle of separation between state and church and to educate the public on matters relating to non-theism."
The FFRF objected to Gov. Ivey's speech during Friday's press conference announcing that she was issuing a stay-at-home order for the State of Alabama to fight COVID-19.
"Multiple concerned Alabama residents reported that you used this official government event to promote your personal religious beliefs," the FFRF wrote. "In the middle of your speech you suddenly started preaching,"
"The good Lord reminds us in Isaiah 43:1-3, and I quote, "Do not fear for I am with you. Do not be dismayed for I am your God," Ivey said drawing the ire of the FFRF. "I will strengthen you and help you. I will uphold you with my righteous hand."
They also objected to Ivey's inviting Reverend Cromwell Handy from the Dexter Avenue King Memorial Baptist Church to speak at this official state-sponsored event."
"Reverend Handy delivered a 9-minute long sermon, during which he recited many different bible verses and referred to the pandemic as an opportunity given by God "to pause and reflect on His glory."" The FFRF continued. "To end the press conference, you asked Reverend Handy "to lead a prayer to God Almighty asking for his blessings.. Reverend Handy then led all of the government officials present in a lengthy formal prayer "in Jesus' name.""
The FFRF claimed that, "These actions amount to an endorsement of religion, specifically Christianity, in contravention of the Establishment Clause of the First Amendment."
"We urge you in the future to refrain from promoting religion in your official capacity as governor of Alabama," the FFRF stated.e
Sessions faces former Auburn head football Coach Tommy Tuberville in the Republican primary runoff on July 14. The winner of the runoff will face U.S. Senator Doug Jones (D-Alabama) in the November general election.
Sessions served in the Senate from 1997 to 2017. He left the Senate after he was confirmed as President Donald J. Trump's Attorney General and served in that role through November 2018. He was a late entry into the race for the Republican nomination for U.S. Senate.
Print this piece
Carl, Hightower raising money for July GOP primary runoff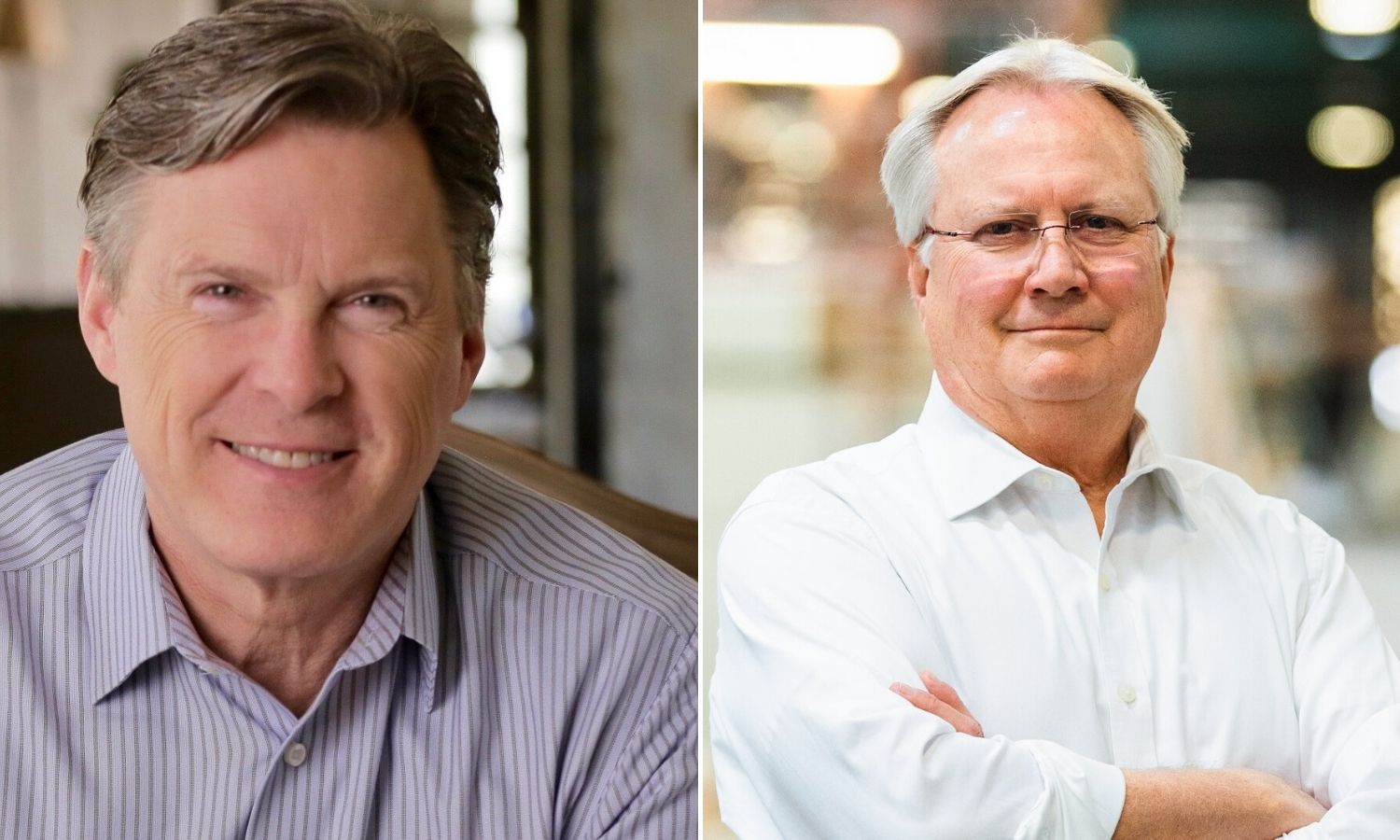 Mobile County Commissioner Jerry Carl and former State Senator Bill Hightower are running in the Republican Party primary runoff on July 14.
Both campaigns are preparing for the final push. Their Federal Elections Commission reports on their fundraising efforts are through the end of March.
Carl reported total receipts of $1,513,462.10. $709,525.10 of Carl's money comes contributions. $670,169.60 of that is contributions from individuals; while $37,700 are contributions from other committees. Carl has contributed $1,655.50 to his own campaign. Carl's congressional campaign also reports personally loaning his campaign $758,900.
Carl has already spent $1,307,240.85. $1,114,940.85 was for campaign operating expenses, $400 was for contribution refunds and $191,900 were loan repayments. Carl entered the month with $206,221.25 in cash on hand and debts of $567,000.
R.E. Myles of Grand Bay, AL donated $8400 to Carl's campaign. Myles is the President of the law firm McDowell, Knight, Roedder, & Sledge. There are two entries for Mr. Myles of Grand Bay. The second is for $5,600. Carl's other top contributors include: Rachel Burton is a Mobile housewife $5,800. Philip Burton of Mobile contributed $5,600. Burton works for the Burton Property Group. Clarence Burke Jr. of Foley works for Wolf Creek Industries $5,600. Nancy Myles of Grand Bay is retired, $5,600. Morgan Myles is a Mobile engineer with Core Industries, $5600. White-Spunner & Associates is a real estate firm, $5,400. Warren Nicholson of Mobile, who works for NFINA Technology, $5,400. Kathy Nichols of Mobile is retired, $5,400. Matt Metcalfe is a Mobile realtor, $5,400. Jerry Lathan is a contractor from Theodore, $5,400.
Former State Senator Bill Hightower reported total contributions of $1,071,355.21. $1,032,155.21 were individual contributions; while $39,200 were contributions from other committees. Hightower has no outstanding loans.
Hightower has already spent $858,340.60. $848,860.60 were operating expenses. $5,600 were refund contributions to individuals. $3,880 were other disbursements. The Hightower campaign had $213,023.40 in cash on hand.
Club for Growth PAC is supporting Hightower and they have donated $19.600 to his campaign. Major contributors include: Richard Uihlein of Lake Forest, Illinois is the CEO/owner of Uline, $11,200. Roy Drinkard of Cullman is the owner of Drinkard Construction, $2,800. Lamar Harrison of Wilmer, AL is the President of Gulf Construction and Hauling, $2,800.00. Rhonda Scott is an Opelika homemaker, $2,800.00. Allen Harris of Opelika is the owner of Bailey-Harris Construction Company $2,800. Donna Williams is a Mobile homemaker $2,800. George Montgomery is the president of his own company $2,800. Sherri Trick is a Tuscaloosa homemaker $2,800. Carrie Montgomery of Mobile is the treasurer at Gulf Fastener. $2,800. Kreis William of Birmingham is a vice president at JohsonKreis Construction $2,800.
The winner of the Republican primary runoff will face the winner of the Democratic Party primary runoff between James Averhart and Kiani Gardner
The First Congressional District is an open seat, because incumbent Bradley Byrne, R-Montrose, is not seeking re-election.
Print this piece