Remembering songwriter John Prine who died this week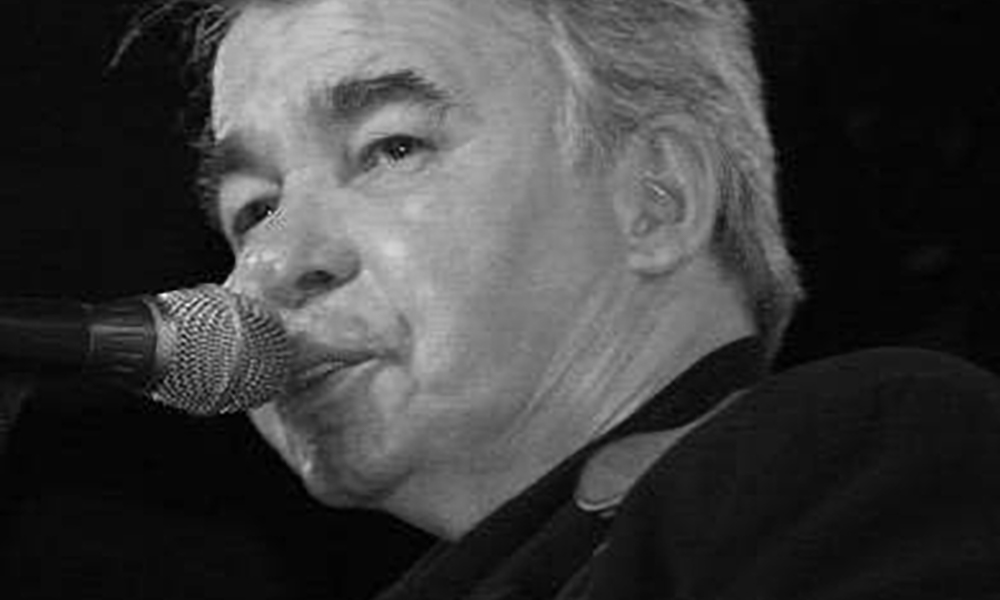 Tuesday, song writing legend John Prine died from coronavirus complications.
John Prine was a singer-songwriter who wrote such songs as "Angel from Montgomery," "Sam Stone," "Hello in There" and scores of other tunes. He was 73.
The family announced in March that he had tested positive for COVID-19. He was hospitalized on March 26 and put on a ventilator. He died in intensive care at Vanderbilt University Medical Center in Nashville, Tennessee.
His wife, Fiona, also tested positive for COVID-19 and she has since recovered, but her husband was hospitalized on March 26 with coronavirus symptoms. He was put on a ventilator and remained in the intensive care unit for several days.
Prine was the winner of a lifetime achievement Grammy earlier this year.
Music critics remember Prine as a virtuoso of the soul, if not the body. He sang his lyrics in a voice roughened by a hard-luck life, particularly after throat cancer left him with a disfigured jaw.
He joked that he fumbled so often on the guitar, taught to him as a teenager by his older brother, that people thought he was inventing a new style.
Prine was a U.S. Army veteran who became a mailman in Maywood, Illiinois. He and his friend, folk singer Steve Goodman were writing songs and performing at the Old Town School of Folk Music, when they were heard by Kris Kristofferson, then a rising country and pop music singer. Kristofferson invited the two to perform with him in Chicago and New York City and Prine's career was launched.
Prine's open-heartedness, eye for detail and sharp and surreal humor brought him praise from both critics and peers including: Bob Dylan, Kristofferson, Jason Isbell and Kacey Musgraves. Musgraves even named a song after him.
In 2017, Rolling Stone proclaimed him "The Mark Twain of American songwriting."
The late film critic Roger Ebert heard one of his performances with Kristofferson and declared that he was an "extraordinary new composer."
Prine signed with Atlantic Records and released his first album in 1971.
"I was really into writing about characters, givin' 'em names," Prine said, reminiscing about his long career in a January 2016 public television interview that was posted on his website.
"You just sit and look around you. You don't have to make up stuff. If you just try to take down the bare description of what's going on, and not try to over-describe something, then it leaves space for the reader or the listener to fill in their experience with it, and they become part of it."
"I try to look through someone else's eyes," he told Ebert in 1970.
Alabama Music Hall of Fame Board Member Perry O. Hooper Jr. told the Alabama Political Reporter: "I join music lovers across the nation as we mourn the death of John Prine. We also celebrate his legacy of songs that will forever be remembered. From his debut album in 1971, John Prine has been hailed as one of the greatest songwriters America has ever produced. John didn't become a superstar in the commercial sense. The debut album, "John Prine," never even reached the Top 100 of the pop charts. The only substantial airplay any of those 13 early songs received was via versions by Bette Midler "Hello in There" and of course my favorite Bonnie Raitt's rendition of "Angel From Montgomery".
Hooper said that, "Prine was drawn to Montgomery as the songs setting by virtue of being a fan of Hank Williams. Within the creative community however, it was a different matter. John did become a superstar. He was acclaimed over the years by John Lennon, Paul Simon, Johnny Cash, Merle Haggard, Pete Townshend, Neil Young, Emmylou Harris and, to complete the circle, Elton John and Bernie Taupin."
"More recently, Jason Isbell, Brandi Carlile, Conor Oberst and Margo Price are among the dozens of top-level artists who have toured or recorded with him," Hooper continued. John twice won a Grammy for best folk album and was honored with a Lifetime Achievement Award by the Recording Academy. His body of work isan American treasure.
Prine is one of 16,691 Americans who have died from COVID-19 since the disease first came to America in late January.

Original reporting by the Associated Press contributed to this report.
Print this piece
Sewell, Rogers vote for bipartisan bills to improve Paycheck Protection Program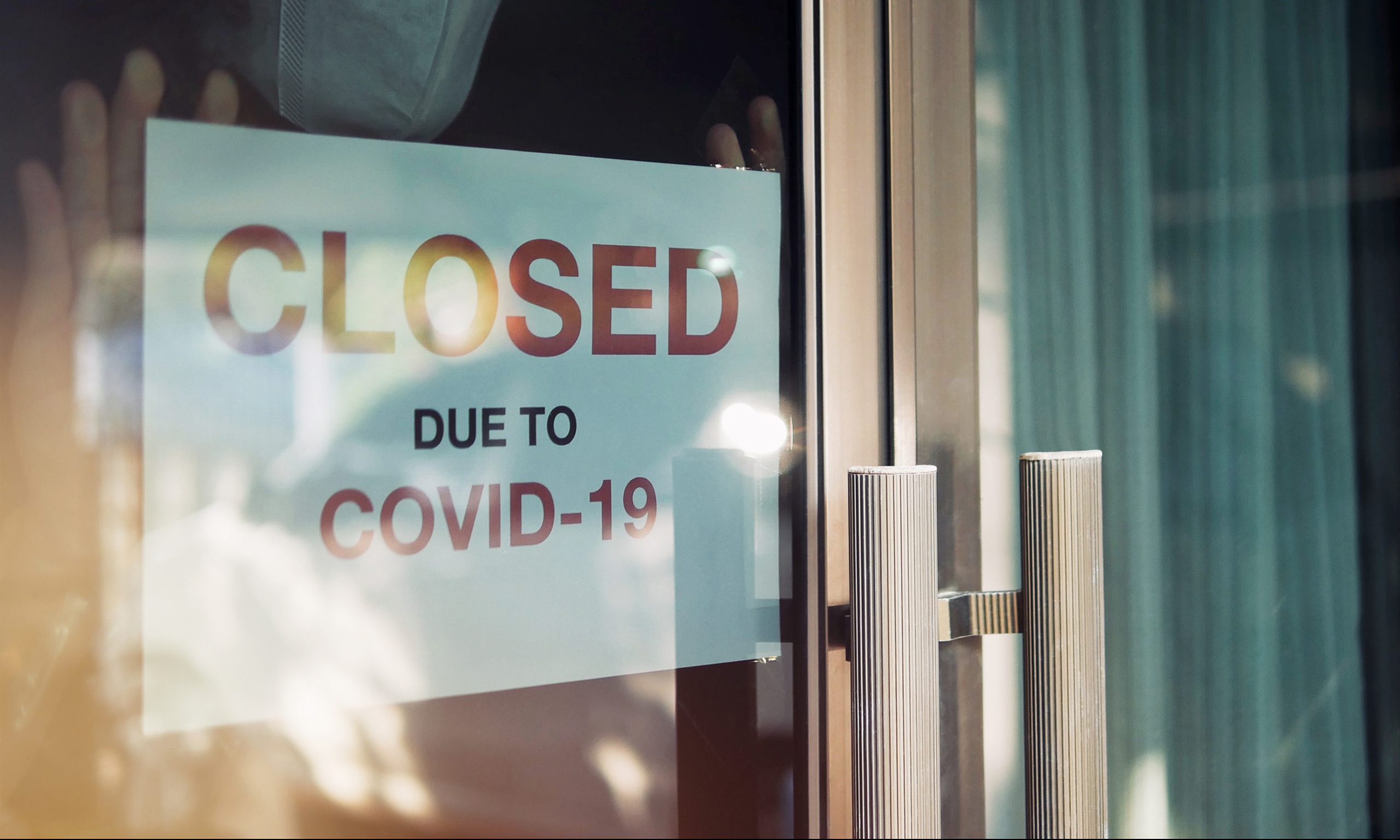 U.S. Reps. Terri Sewell, D-Selma, and Mike Rogers, R-Saks, voted in favor of a bipartisan bill aimed at improving the Paycheck Protection Program, dubbed the Payroll Protection Program Flexibility Act.
"The Paycheck Protection Program has been a lifeline for tens of thousands of Alabama businesses, but there are still too many small businesses that have been unable to access necessary resources because of the program's strict stipulations," Sewell said.
Sewell said many small businesses have not applied despite their urgent need because they do not believe they can meet current standards, and many are afraid to use the money because of the program's strict requirements.
"The bills the House passed today would both make the PPP program more flexible so it can reach more small businesses in need, and also increase the program's transparency to ensure funding is going to main street businesses that need support the most," Sewell said.
Rogers said he was pleased the act passed the House.
"The bill will add more flexibility to these loans to help small businesses even more," he said. "It will extend the loan forgiveness period, allow businesses that receive forgiveness to also receive payroll tax deferment and will allow businesses to spend different amounts on payroll costs and mortgage, rent, and other expenses. I hope these modifications will further help our small businesses that are the heartbeat of our local economies."
According to the U.S. Small Business Administration, more than 60,000 Paycheck Protection Program loans have been issued to small businesses in Alabama with each recipient receiving an average PPP loan of about $100,000.
According to Sewell's office, the new bill would provide needed flexibility to the Paycheck Protection Program — originally created by Congress in the CARES Act in April — in order to make this key program functional for the small businesses that need it the most.
Sewell's office provided a lengthy explanation of what the legislation does:
Under the current Paycheck Protection Program, the PPP loan converts to a grant as long as the small business uses the loan within eight weeks of the CARES Act enactment – that is, by June 30 – and uses at least 75 percent of the loan proceeds on payroll and the rest for such necessary expenses as rent, mortgage interest, and utilities. Many small businesses, particularly very small businesses, have reported that, with these restrictions, the loans do not meet their needs.
The bill makes the PPP program more flexible in the following key ways, in order to make it more accessible and usable for the vulnerable small businesses that need it the most:
Allowing loan forgiveness for expenses beyond the 8-week covered period to 24 weeks and extending the rehiring deadline. Back in March, the PPP program was established as an eight-week program, ending on June 30. However, it is clear that the economic effects of the pandemic will impact small businesses long past June 30. The current eight-week timeline does not work for local businesses that could only very recently have customers and those that are only allowed to open with very heavy restrictions. Small businesses need the flexibility to spread the loan proceeds over the full course of the crisis, until demand returns.
Increasing the current limitation on the use of loan proceeds for nonpayroll expenses from 25 percent to 40 percent. Currently, under regulations issued by the Trump Administration, the PPP loans require that no more than 25 percent of loan proceeds can be spent on non-payroll expenses such as rent, mortgage interest, and utilities. This limitation has prevented many small businesses, such as independent restaurants, from applying to the program because their rent is significantly more than 25 percent of their monthly expenses. The 40 percent limitation in this bill is much more realistic.
Extending the program from June 30 to December 31. By ensuring the PPP program will operate for 24 weeks, rather than only eight, this bill will ensure that many more truly small businesses will be able to take advantage of the program.
Extending loan terms from two years to five years. According to the American Hotel and Lodging Association, full recovery for that industry following both the September 11, 2001 terrorist attacks and the 2008 recession took more than two full years. This was also true for many other industries. If the past is any indication of the future, it will take many businesses more than two years to achieve sufficient revenues to pay back the loan.
Ensuring full access to payroll tax deferment for businesses that take PPP loans. The purpose of PPP and the payroll tax deferment was to provide businesses with liquidity to weather the crisis. Receiving both should not be considered double-dipping. Businesses need access to both sources of cash flow to survive.
The Payroll Protection Program Flexibility Act passed on a 417 to 1 vote. Alabama Congressmembers Bradley Byrne, Mo Brooks, Robert Aderholt, Martha Roby, and Gary Palmer also voted for the legislation. It now heads to the Senate for their consideration.
Rogers represents Alabama's 3rd Congressional District. Sewell represents Alabama's 7th Congressional District.
Print this piece