Remembering songwriter John Prine who died this week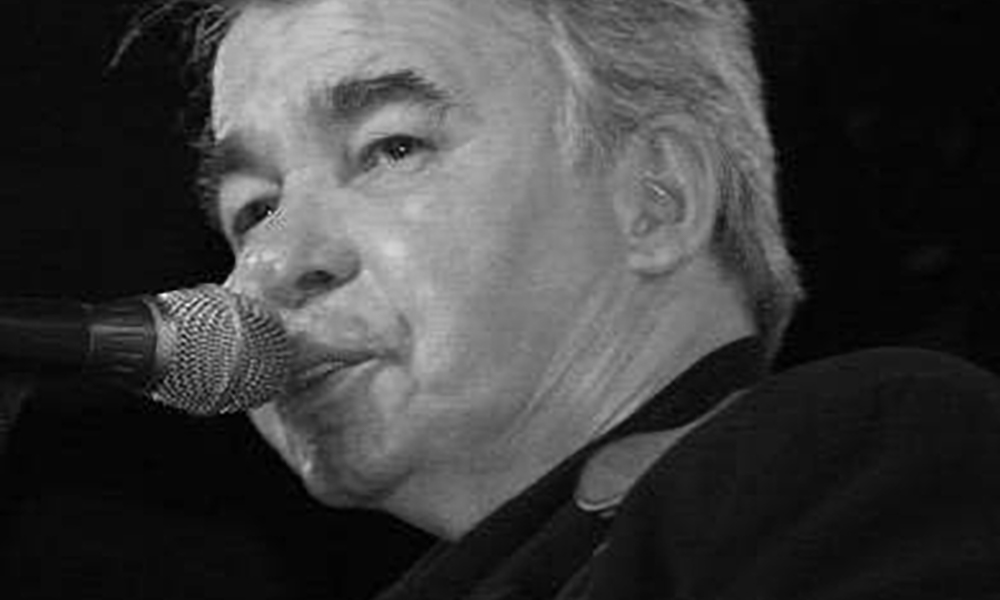 Tuesday, song writing legend John Prine died from coronavirus complications.
John Prine was a singer-songwriter who wrote such songs as "Angel from Montgomery," "Sam Stone," "Hello in There" and scores of other tunes. He was 73.
The family announced in March that he had tested positive for COVID-19. He was hospitalized on March 26 and put on a ventilator. He died in intensive care at Vanderbilt University Medical Center in Nashville, Tennessee.
His wife, Fiona, also tested positive for COVID-19 and she has since recovered, but her husband was hospitalized on March 26 with coronavirus symptoms. He was put on a ventilator and remained in the intensive care unit for several days.
Prine was the winner of a lifetime achievement Grammy earlier this year.
Music critics remember Prine as a virtuoso of the soul, if not the body. He sang his lyrics in a voice roughened by a hard-luck life, particularly after throat cancer left him with a disfigured jaw.
He joked that he fumbled so often on the guitar, taught to him as a teenager by his older brother, that people thought he was inventing a new style.
Prine was a U.S. Army veteran who became a mailman in Maywood, Illiinois. He and his friend, folk singer Steve Goodman were writing songs and performing at the Old Town School of Folk Music, when they were heard by Kris Kristofferson, then a rising country and pop music singer. Kristofferson invited the two to perform with him in Chicago and New York City and Prine's career was launched.
Prine's open-heartedness, eye for detail and sharp and surreal humor brought him praise from both critics and peers including: Bob Dylan, Kristofferson, Jason Isbell and Kacey Musgraves. Musgraves even named a song after him.
In 2017, Rolling Stone proclaimed him "The Mark Twain of American songwriting."
The late film critic Roger Ebert heard one of his performances with Kristofferson and declared that he was an "extraordinary new composer."
Prine signed with Atlantic Records and released his first album in 1971.
"I was really into writing about characters, givin' 'em names," Prine said, reminiscing about his long career in a January 2016 public television interview that was posted on his website.
"You just sit and look around you. You don't have to make up stuff. If you just try to take down the bare description of what's going on, and not try to over-describe something, then it leaves space for the reader or the listener to fill in their experience with it, and they become part of it."
"I try to look through someone else's eyes," he told Ebert in 1970.
Alabama Music Hall of Fame Board Member Perry O. Hooper Jr. told the Alabama Political Reporter: "I join music lovers across the nation as we mourn the death of John Prine. We also celebrate his legacy of songs that will forever be remembered. From his debut album in 1971, John Prine has been hailed as one of the greatest songwriters America has ever produced. John didn't become a superstar in the commercial sense. The debut album, "John Prine," never even reached the Top 100 of the pop charts. The only substantial airplay any of those 13 early songs received was via versions by Bette Midler "Hello in There" and of course my favorite Bonnie Raitt's rendition of "Angel From Montgomery".
Hooper said that, "Prine was drawn to Montgomery as the songs setting by virtue of being a fan of Hank Williams. Within the creative community however, it was a different matter. John did become a superstar. He was acclaimed over the years by John Lennon, Paul Simon, Johnny Cash, Merle Haggard, Pete Townshend, Neil Young, Emmylou Harris and, to complete the circle, Elton John and Bernie Taupin."
"More recently, Jason Isbell, Brandi Carlile, Conor Oberst and Margo Price are among the dozens of top-level artists who have toured or recorded with him," Hooper continued. John twice won a Grammy for best folk album and was honored with a Lifetime Achievement Award by the Recording Academy. His body of work isan American treasure.
Prine is one of 16,691 Americans who have died from COVID-19 since the disease first came to America in late January.

Original reporting by the Associated Press contributed to this report.
Jones introduces bill to encourage investments in minority-serving banks
"One of the biggest hurdles for minority entrepreneurs is access to capital," Jones said.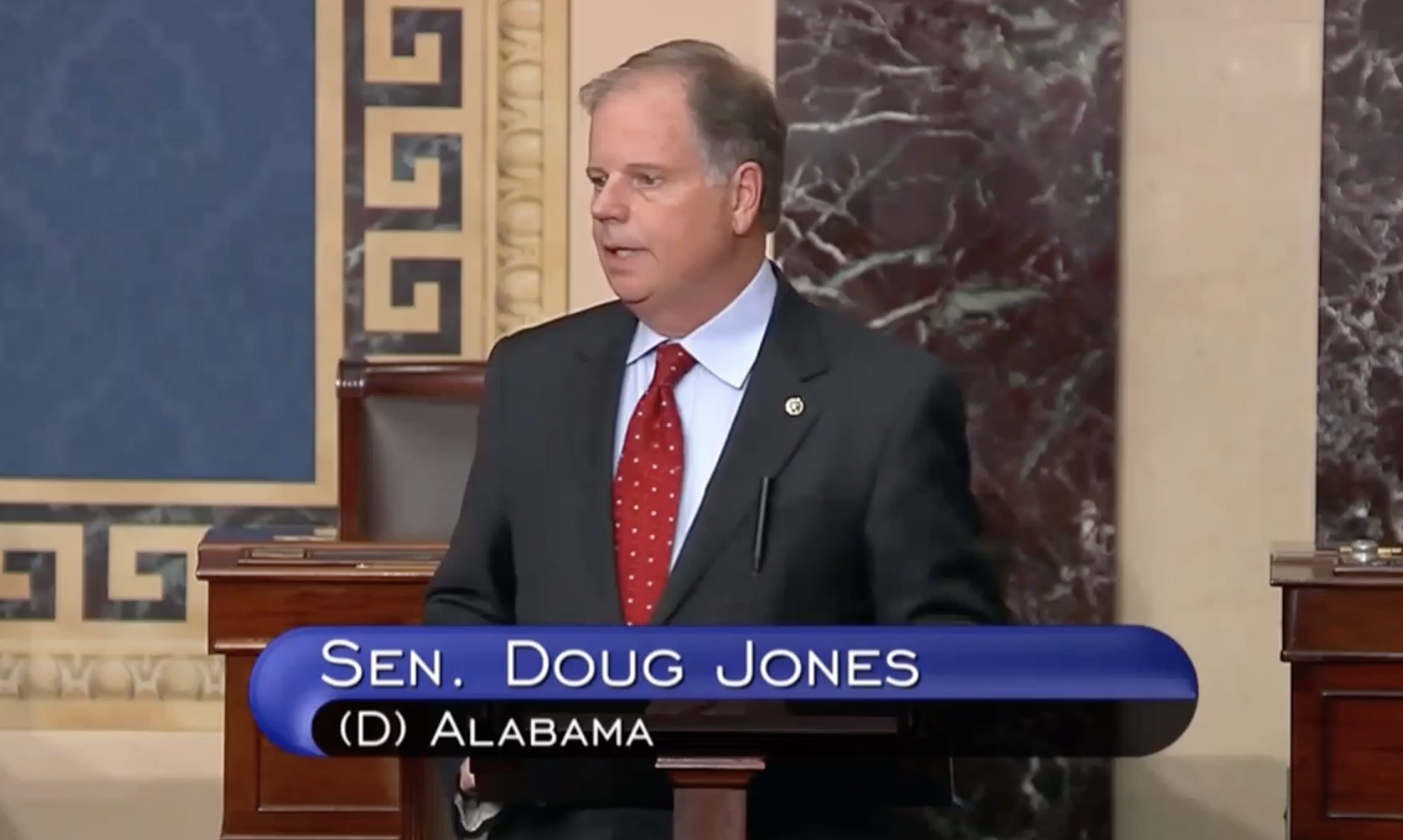 Alabama U.S. Sen. Doug Jones, D-Alabama, on Tuesday introduced legislation that would encourage investments in banks that serve minority communities.
"One of the biggest hurdles for minority entrepreneurs is access to capital," Jones said in a statement. "That's why this bill is so important. Increasing access to capital at the banks that serve minority communities will help expand financial opportunities for individuals and business owners in those communities."
Jones, a member of the Senate Banking Committee, in April urged the Federal Reserve and the U.S. Treasury to support Community Development Financial Institutions and minority-owned banks disproportionately affected by the COVID-19 pandemic, and he threw his support behind more federal funding for small community banks, minority-owned banks and CDFIs during the recent Paycheck Protection Program replenishment.
According to a press release from Jones's office, the bill would attract investments to those financial institutions by changing rules to allow "minority-owned banks, community banks with under $10 billion in deposits" and CDFIs to accept brokered deposits, or investments with high interest rates, thereby bolstering those institutions and encourage them to invest and lend in their communities.
It would also allow low-income and minority credit unions to access the National Credit Union Administration's Community Development Revolving Loan Fund.
"Commonwealth National Bank would like to thank Senator Jones for his leadership in introducing the Minority Depository Institution and Community Bank Deposit Access Act. As a small Alabama home grown institution, this proposal will allow us to accept needed deposits without the current limitations that hinder our ability to better serve the historically underserved communities that our institutions were created to serve. We support your efforts and encourage you to keep fighting the good fight for all of America," said Sidney King, president and CEO of Commonwealth National Bank, in a statement.
"The Minority Depository Institution and Community Bank Deposit Access Act is a welcomed first step in helping Minority Depository Institutions like our National Bankers Association member banks develop the kinds of national deposit networks that allow our institutions to compete for deposits with larger banks and to better meet the credit needs of the communities we serve. The National Bankers Association commends Senator Jones' leadership on this issue, and we look forward to continuing to engage with him on the ultimate passage of this proposal," said Kenneth Kelly, chairman of the National Bankers Association, in a statement.
A recent report by the Brookings Institute highlighted problems minority-owned businesses had accessing federal COVID-19 relief aid from PPP loans. Researchers found that it took seven days longer for small businesses with paid employees in majority Black zip codes to receive PPP loans, compared to majority-white communities. That gap grew to three weeks for non-employer minority-owned small businesses, the report notes.
The report also states that while minority-owned small businesses, many of which are unbanked or under banked, get approximately 80 percent of their loans from financial technology companies and online lending companies, fintechs weren't allowed under federal law to issue PPP loans until April 14.