Task force looks at reopening state economy
Lt. Gov. Will Ainsworth announced Thursday that the Alabama Small Business Commission Emergency Task Force has formed a subcommittee on reopening the state's economy and plans to present a plan to Gov. Kay Ivey and State Health Officer Dr. Scott Harris by April 17.
"Reopening Alabama's economy and getting businesses back to work will not be like flipping a light switch, but it will more likely be accomplished in stages once the COVID-19 pandemic begins to ease," Ainsworth said. "The purpose of this subcommittee is to provide a roadmap to reopening the economy that balances the public's health and safety with the need for small business owners and employees to resume operations."
The subcommittee will consider issues like how to best ease restrictions on restaurant and store capacity guidelines and how to incorporate social distancing needs with increased commerce once officials decree that the worst of the COVID-19 threat has passed.
State Rep. Danny Garrett, R – Trussville, will serve as chairman of the subcommittee.
The other members of the subcommittee include: Senator Chris Elliott, R – Fairhope, Senator Garlan Gudger, R – Cullman, Representative Joe Lovvorn, R – Auburn, Rosemary Elebash – National Federation of Independent Business, Alabama State Chair, Mindy Hanan – Alabama Restaurant and Hospitality Association, Executive Director, Katie Britt – Business Council of Alabama, CEO, Rick Brown – Alabama Retail Association, President, Tony Cochran of CK Business Solutions in Albertville, and Stephen McNair of McNair Historic Preservation in Mobile.
The state remains under emergency shutdown orders from Alabama Kay Ivey (R) through April 30. All nonessential businesses have been ordered to close and Alabamians have been ordered to shelter in place.
On Thursday, Treasury Secretary Steve Mnuchin said that he believed that the economy can reopen in May.
A number of measures were taken at the national, state, and local levels to shut down the economy beginning in early March in order to stop the spread of the coronavirus strain, SARS-CoV-2, that causes COVID-19.
In March there were estimates from public health officials that over a million Americans would die from COVID-19 without the forced economic shutdown. As Americans have widely adopted the social distancing recommendations of the CDC and the White House Coronavirus task force those estimates have come down to less than 60,000 deaths.
The fear of opening the economy up too soon is that it will unleash the virus as everyone returns to work, restaurants, sporting events, and shopping. The fear of waiting too long to open the economy is that businesses are currently burning up their emergency funds and lines of credit with little or no revenue coming in. The fear is that the longer we wait the fewer the businesses that will survive likely sparking a long protracted recession that will deeply impact Alabama families.
The 22-member Small Business Commission is statutorily tasked with formulating "policies encouraging innovation of small businesses in the state" and advising the Department of Commerce in promoting small businesses within Alabama. The state legislature placed the Alabama Small Business Commission under the authority of the Lieutenant Governor's Office in 2018.
Governor announces $200 million "Revive Plus" small business grant program
Revive Plus is the second wave of funding for organizations with 50 or fewer employees and will award grants of up to $20,000 for expenses.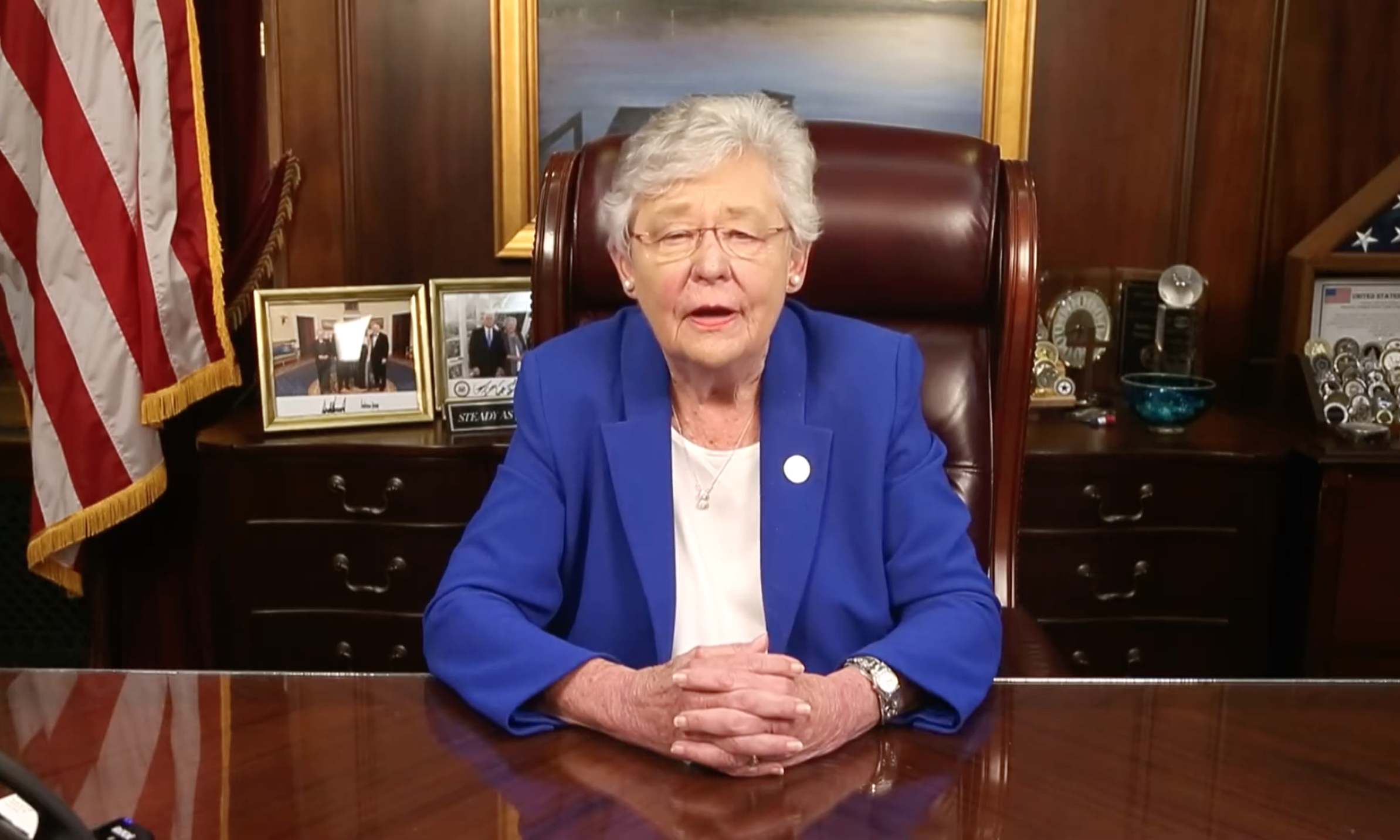 Gov. Kay Ivey on Wednesday announced Revive Plus, a $200 million grant program to support small businesses, non-profits and faith-based organizations in Alabama that have been impacted by COVID-19. Revive Plus is the second wave of funding for these organizations with 50 or fewer employees and will award grants of up to $20,000 for expenses they have incurred due to operational interruptions caused by the pandemic and related business closures.
"As the state has rolled out over $1 billion of the CARES Act monies to the individuals and businesses affected by COVID-19, it became evident the group most overwhelmingly hurt during the pandemic were the small 'mom and pop' shops," Ivey said. "A second round of assistance through Revive Plus will ensure that the small business owners who have borne the brunt of the downed economy can be made as whole as possible. As we head into the holiday season, my hope is that this will be welcome news for our businesses and help ease their burdens from what has been a very hard year."
Entities may receive up to $20,000 to reimburse qualifying expenses if they have not received federal assistance for the corresponding item they are claiming with the state of Alabama. The Revive Plus grant is in addition to any state of Alabama Coronavirus Relief Fund grant previously received, including the Revive Alabama Small Business, Non-Profit, Faith-Based, and Health Care Provider grants. There is no set cap on the number of entities that may be awarded a Revive Plus Grant. Grants will be awarded to qualifying applicants on a first-come, first-served basis until the funds are exhausted.
"The Revive Plus program is much needed in our small business economy," said Senate General Fund Chairman Greg Albritton, R-Atmore. "I commend Governor Ivey for taking this action, recapturing unspent dollars and using a proven program to bring economic relief to our small business owners."
Alabama received approximately $1.9 billion of CARES Act funding to respond to and mitigate the coronavirus pandemic. Alabama Act 2020-199 initially designated up to $300 million of the Coronavirus Relief Fund for individuals, businesses, non-profit and faith-based organizations directly impacted by the coronavirus pandemic. After the initial $100 million for small business that was reimbursed starting in July 2020, legislative leadership approved a second round of $200 million from allocations made to reimburse state government and from other grant programs that have ended with the full allocation unspent.
"This second round of funding for Alabama entities will provide much needed resources for our state's economy," said Senate Minority Leader Bobby Singleton, D-Greensboro. "I appreciate the governor and the Finance Department's work to ensure we utilize these funds to the benefit of our citizens."
Entities may access grant information and the grant application through the Coronavirus Relief Fund website. The application period for the Revive Plus Grant Program will open at noon, Nov. 23, 2020 and run through noon, Dec. 4, 2020.
"This is welcome news for small businesses, non-profits and faith-based organizations that are continuing to feel the adverse effects of the Covid-19 virus," said House General Fund Chairman Steve Clouse, R-Ozark. "Time is of the essence and I urge all qualified entities to apply as soon as possible beginning Monday, November 23rd."
A coalition of the Business Council of Alabama, the National Federation of Independent Business of Alabama (NFIB Alabama) and the Alabama Restaurant Association worked closely with the governor's office to revisit the grant program after the initial round of Revive Alabama reached the $100 million cap.
"Businesses throughout the state are working diligently to keep their employees and customers safe, all while ensuring commerce throughout Alabama continues to move," said Business Council of Alabama President and CEO Katie Britt. "Revive Plus will be essential in giving Alabama businesses access to the necessary and needed funding to keep their doors open and keep hard working Alabamians employed. Our broad coalition of businesses, associations and chambers commend Governor Ivey and her administration for putting these critical funds into the hands of businesses who need it most."
Qualifying entities must have been in business March 1, 2020, are currently in business and have a valid W-9 to apply for a Revive Plus Grant.