Hightower calls on Congress to investigate the Chinese government's handling of coronavirus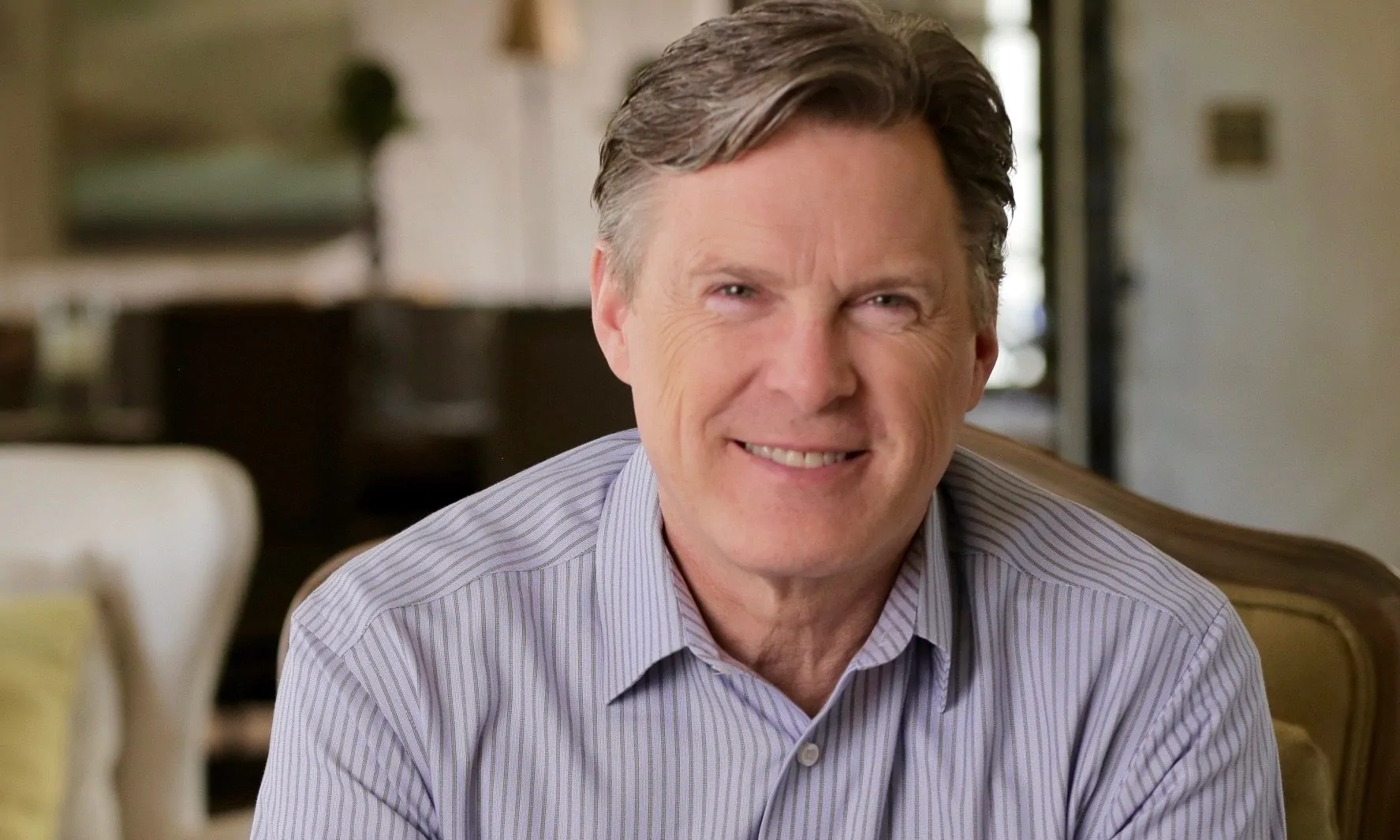 Wednesday, former state Senator (R-Mobile) and congressional candidate Bill Hightower (R-Mobile) issued a statement in support of a congressional investigations into a possible coverup of the coronavirus by China's Communist regime and the World Health Organization (WHO).
"While there are many unanswered questions looming, the trajectory of this pandemic is undeniable," Hightower said. "The Communist Chinese government knew more than they told the world for too long, but it is clear we may never get straight answers from them. That is why it is critical that Congress holds public hearings to hear from officials from the World Health Organization about what they knew, when they knew it, and what protocols they had in place to address it. This information will enable us to hold people accountable, but will also help us put the systems in place to better manage future events of similar nature. American tax dollars fund this organization and American lives are being lost as a result of communist misinformation. It's time we learned the truth."
"Congress has previously called on the WHO to complete an in-depth analysis of the coronavirus outbreak, but the WHO has yet to do so," Hightower said. "The American people have a right to know what protocols and procedures the WHO had in place to address epidemics and pandemics at the start of this outbreak and learn what the WHO did in response to the spread of the coronavirus. Just as important, we need to know the actual timeline of this outbreak – who knew what and when."
The Chinese Communist Party is the only political party in China and rules the country in a very autocratic way.
The pseudo-official origins story for the coronavirus, SARS-CoV-2, that causes COVID-19, was that it was caused by a rare bat to human transmission at a fresh meat market in Wuhan City, Hubei Province, China. A Chinese consumer had not washed his hands after butchering his dinner bat…..and a global pandemic was born. According to investigative journalists with the Associated Press, the Washington Post's Josh Rogin, and National Review that appears to be an unlikely story.
There is evidence that COVID-19 global pandemic could be due to an accidental release from a Chinese laboratory dedicated to coronavirus research. The lab was dedicated after the SARS outbreak of 2002 to 2004 that killed 904 people. Nobody has seen another case of SARS, the virus known as SARS-CoV-1 since 2004.
The research being done at the lab was troubling to American diplomats who warned in a cable, obtained by Rogin, in January 2018 that the Wuhan Institute of Virology's work on "SARS-like coronaviruses in bats," combined with "a serious shortage" of proper safety procedures, could result in human transmission and the possibility of a "future emerging coronavirus outbreak."
In a series of diplomatic cables, U.S. Embassy officials warned their superiors that the lab, which they had visited several times, posed a serious health risk that warranted U.S. intervention. The officials were concerned enough about their findings to categorize the communications as "Sensitive But Unclassified," in order to keep them from becoming public.
Chinese doctors in Wuhan City became aware of a problem as early as November, but Communist Party officials suppressed information about what was happening. Meanwhile in Wuhan City, the situation was getting more dire and more and more medical resources was being transferred to deal with the issue.
One of these was an ophthalmologist named Li Wenliang. Dr. Li, who was suddenly thrust into the middle of a pandemic that officially did not exist, reached out to his medical school colleagues for assistance combating the plague. This was the first the world had heard of any of this. Dr. Li correctly surmised that the coronavirus was being transmitted from human to human and not simply from bats to humans. The Communist Party rejected that theory and any talk that there was an epidemic in Wuhan City. Dr. Li was convicted of being a "rumor monger" which is generally a career ender in China. The undaunted Dr. Li pushed bac. Meanwhile the situation on the ground was becoming increasingly obvious that Dr. Li was right and the Chinese Supreme Court overturned his conviction. Dr. Li went back to Wuhan City to fight the virus, accidentally contracted the virus and died.
China was negotiating a first round trade deal with the United States while all of this was going on and did not want to lose face by admitting that they had a problem so kept most of what was going on out of the Communist Party controlled Chinese press. China was slow to embrace social distancing or admit what was going on in the press. China was officially downplaying the severity of the crisis or the threat of it spreading well into January. The Chinese reporting on the virus was then echoed by the WHO. Eventually, the decision was made to lock down Wuhan City; however even after all domestic flights in and out of Wuhan City were shut down, China was still allowing international routes in and out of the afflicted city.
The first known case of the novel coronavirus in the U.S. was an air traveler who arrived in Washington state from Wuhan City on January 20. When President Donald J. Trump (R) asked China to allow the Centers for Disease Control and Prevention to go to Wuhan City to study the virus, China refused. They also refused Trump's request that they hand over samples of the novel coronavirus to the CDC, something that they still have not done. When Trump responded by shutting down commercial air traffic from China on January 31, the Chinese government accused him of racism and the WHO condemned the move. Following WHO recommendations European governments, including Italy kept allowing international traffic from China. Travelers from Europe then brought the Wuhan coronavirus back to this country leading the President to shut down most air traffic from our European allies in March.
China still denies the accidental laboratory release story and the case for that remains purely circumstantial however the Wuhan Institute of Virology posted jobs as late as December claiming that they were working on "long-term research on the pathogenic biology of bats carrying important viruses," which had "confirmed the origin of bats of major new human and livestock infectious diseases."
"The idea that is was just a totally natural occurrence is circumstantial. The evidence it leaked from the lab is circumstantial. Right now, the ledger on the side of it leaking from the lab is packed with bullet points and there's almost nothing on the other side," a U.S. official told Rogin.
The Wuhan Institute of Virology is China's first laboratory to achieve the highest level of international bioresearch safety, known as BSL-4. The bat research, led by Dr. Shi Zhengli, a Chinese virologist nicknamed "Bat Woman" for her work with the animals, is conducted at the lower protection level of BSL-2.
It was Dr. Shi's team who were the first to reveal in February that the new outbreak was a bat-derived coronavirus.
"They didn't make the virus available to anyone," former FDA Commissioner Dr. Scott Gottlieb told National Review editor Rich Lowry. " . . . They didn't make the live virus available. The United States eventually got the live virus, but they got it weeks later than they otherwise could have, and that delayed development of diagnostic tests."
While China admits to 82,341 cases and 3,342 deaths from the virus, a recent U.S. intelligence report claimed that the Chinese are vastly understating the number of cases and the number of deaths from the Wuhan coronavirus outbreak.
On Monday, the Chinese government released a new set of guidelines about Chinese reporting on the origins of the coronavirus outbreak, stating that "academic papers about tracing the origin of the virus must be strictly and tightly managed."
Globally there have been 1,924,677 cases of COVID-19 and there have been 119,692 deaths.
Former Senator Bill Hightower and Mobile County Commissioner Jerry Carl are running in the July Republican primary runoff for Alabama's First Congressional District.
(Original reporting by the Washington Post, National Review, and One America News contributed to this report.)
Baldwin, Escambia and Mobile residents impacted by Sally urged to apply for federal aid
FEMA has approved $11.1 million in housing grants to individuals and families through Sept. 28, according to the governor's office.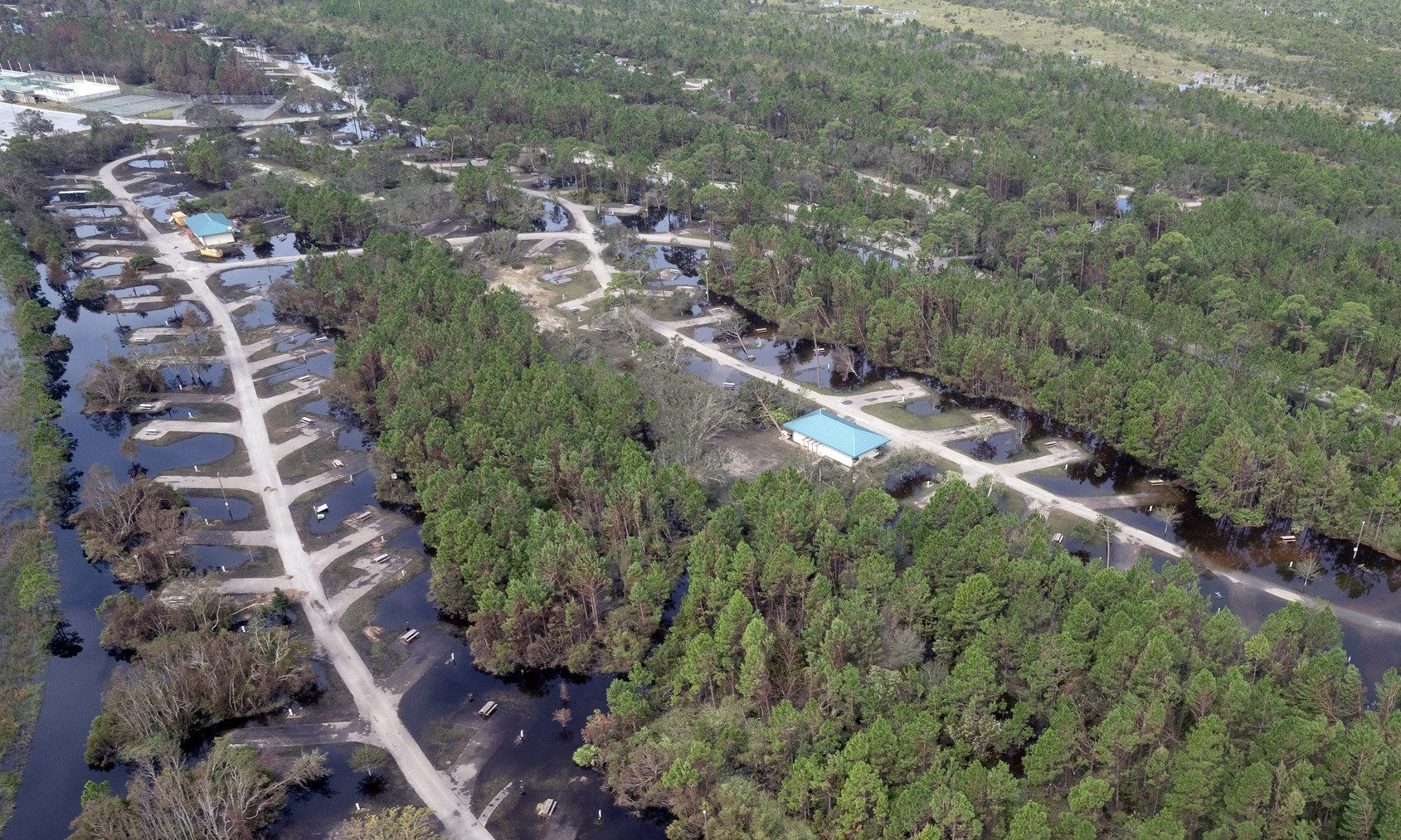 Gov. Kay Ivey on Monday announced more than $11 million in federal disaster aid has been approved for those impacted by Hurricane Sally in Baldwin, Escambia and Mobile counties.  
FEMA has approved $11.1 million in housing grants to individuals and families through Sept. 28, according to Ivey's office. 
"Hurricane Sally took a punch to our coastal areas, but thanks in part to the millions of dollars in federal assistance, the people of Alabama are moving along the road to recovery," Ivey said. "I remain grateful to President Trump, Administrator Gaynor and their teams for prioritizing the people of Alabama reeling from Hurricane Sally. We will get through this together; we have done it before, and we will do it again."
Federal grants to repair homes or for renting temporary housing made up $8.9 million of the FEMA funding. Grants for childcare, moving and storage, medical and dental comprised the remaining $2.1 million. 
The U.S. Small Business Administration has approved an additional $570,900 in disaster home repair loans for those impacted by Sally.
Ivey's office encourages homeowners and renters in Baldwin, Mobile and Escambia counties to apply to FEMA for federal disaster assistance as soon as possible. Residents of these three Alabama counties may also be eligible to receive assistance for uninsured and underinsured damage and losses resulting from the hurricane.
Residents in those three counties impacted by Hurricane Sally may register for FEMA disaster assistance online by visiting disasterassistance.gov or by calling 800-621-3362. Persons who are deaf, hard of hearing or have a speech disability and use a TTY may call 800-462-7585. Multi-lingual operators are available. The toll-free lines are open daily from 6 a.m. to midnight CST.
Those with a homeowner's insurance policy are encouraged to file an insurance claim before applying for federal assistance. 
Information that may be useful to have when you register include:
Address of the damaged primary dwelling where the damage occurred

Current mailing address

Current telephone number

Insurance information and description of disaster-caused damage and loss

Total household annual income

Names and birth dates of family members who live in the household

Name and Social Security number of co-applicant (if applicable)

Routing and account number for checking or savings account so FEMA may directly transfer disaster assistance funds
 For more information on Hurricane Say visit FEMA's website here.