Palmer, Byrne criticize Pelosi for playing politics with Paycheck Protection Program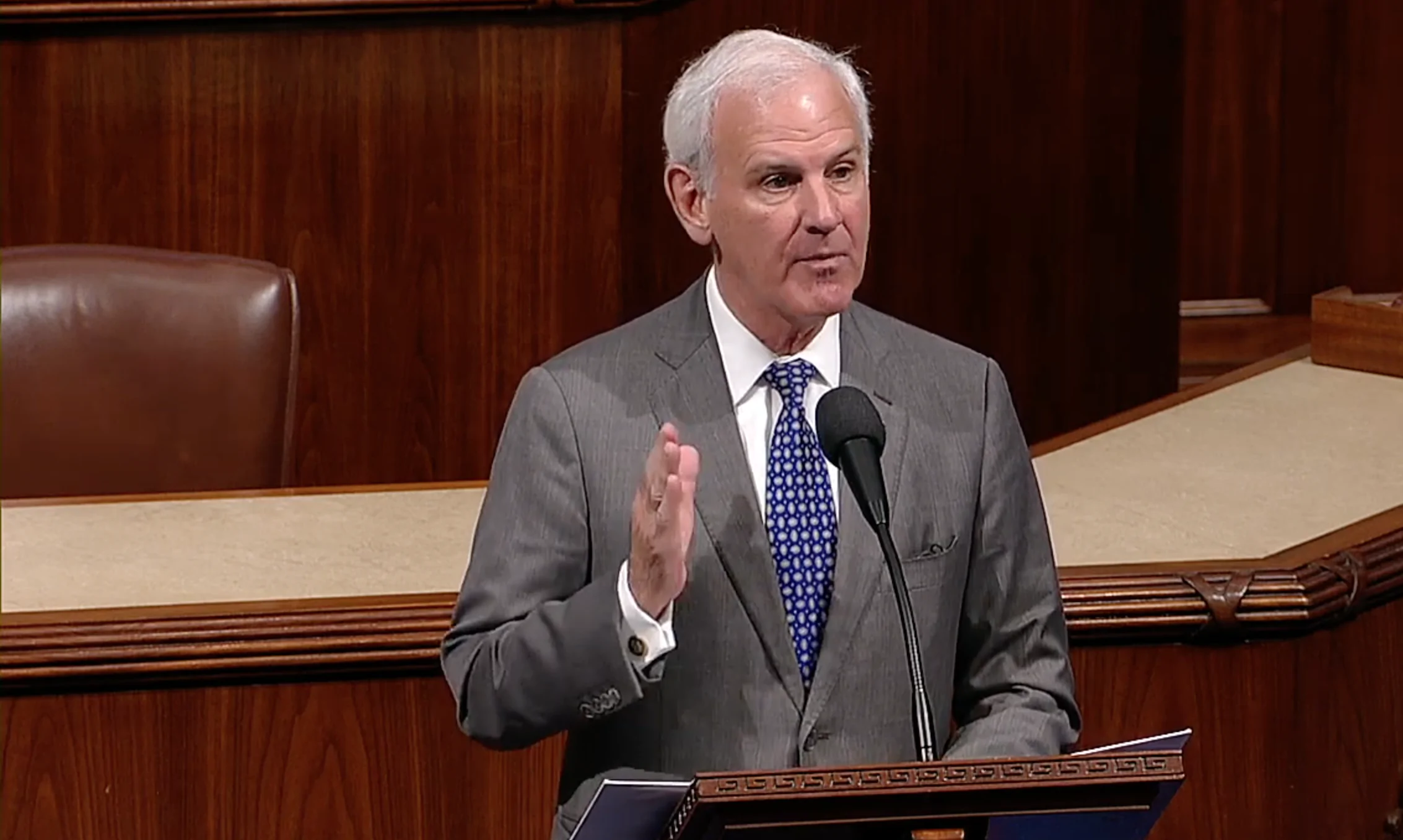 Thursday, the Treasury Department reported that the Small Business Administration's Paycheck Protection Program (PPP) has now run out of money and no more loans are available for small businesses struggling to pay their bills to get through the forced economic shutdown to fight the coronavirus global pandemic. Congressman Gary Palmer, R-Hoover, released a statement condemning Speaker of the House Nancy Pelosi, D-California, and Democrats in Congress for blocking each attempt to provide additional funding for the SBA. Congressman Bradley Byrne, R-Montrose, urged that Congressional leadership aid the struggling American small businesses and their employees.
"The Trump Administration has asked for an additional $250 billion to help save these small businesses. It's disgraceful that Pelosi is blocking the legislation simply to advance her political agenda," Rep. Palmer said. "She shows how completely out of touch she is by staying safe in her plush kitchen, eating ice cream that is $12 per pint, while millions of Americans line up at food banks to put basic food on their tables."
"I ask Congressional leadership to put politics aside and act immediately to resupply the PPP program.," Rep. Byrne said. "If further funds are needed for other parts of the CARES Act down the road, then we should address those at that time."
Palmer called on Pelosi to call the House of Representatives back to address the small business crisis.
"It is time for Congress to go back Washington and do what is necessary to get the country back to work," Palmer said. "Speaker Nancy Pelosi is doing a great disservice to Americans by refusing to reconvene Congress."
"Millions of small business owners are days away from insolvency," Byrne said. "Just a brief lapse in PPP funding could mean thousands of small businesses closing their doors forever, employees losing their jobs and livelihoods, and communities dealt a hammer blow as they cope with a challenge unprecedented in the history of our nation. I am appalled that anyone would block a program they overwhelmingly support, throwing countless families in disarray, to extract concessions that can be addressed in bills to come. I ask Congressional leadership to put politics aside and act immediately to resupply the PPP program. If further funds are needed for other parts of the CARES Act down the road, then we should address those at that time."
"People expect Congress to act to reopen our country so that they can go back to work to care for their families and save their businesses," Palmer stated. "And they should demand it. All across America, health care workers and first responders are courageously doing their jobs. Members of Congress should be doing the same. The country expects us to lead, and it is time for us to get back to Washington."
The National Federation of Independent Business (NFIB), the nation's leading small business advocacy organization, urged Congress to fund the PPP.
"America's small businesses are on the brink, trying desperately to keep their doors open and support their employees," said NFIB President Brad Close. "They have been let down by lawmakers and the bureaucracy with the smallest businesses most disadvantaged in attempting to participate in the Paycheck Protection Program. We've been hearing from our members, every day, worried the $349 billion lending program would run dry before help gets to them. Today, their worries became a reality."
"A lot of Alabama businesses have closed temporarily because of the coronavirus, and a lot of them might not be able to reopen without additional federal paycheck protection,' said Alabama NFIB state Director Rosemary Elebash. "We encourage everyone to contact their members of Congress and tell them to act now."
This week, NFIB has penned letters to congressional leaders, urging them to immediately provide further appropriations to the PPP, and to the Small Business Administration, strongly encouraging them to address significant funding and communication issues related to the Economic Injury Disaster Loan (EIDL) program.
The U.S. Chamber of Commerce also sent a letter to Congress urging that they replenish the PPP.
"Today's tragic and staggering unemployment figures underscores the dire need for bridge funding to keep more Americans on the job and more businesses afloat during the coronavirus economic crisis," said Chamber Executive Vice President and Chief Policy Officer Neil Bradley. "There is absolutely no excuse for failing to get these funds approved immediately. American small businesses, self-employed workers, and independent contractors need and expect the type of bipartisan cooperation that led to the CARES Act to solve this immediate crisis."
"There are small businesses all over the nation that will never re-open, and others are barely hanging on, hoping and praying that they will be able to reopen soon," Palmer said. "Many of these businesses were still in the process of receiving or applying for a loan to save their employees and businesses, but now they can't because the Paycheck Protection Program is out of money."
"We urge congressional leaders to prioritize America's small businesses above their political disagreements and immediately provide additional funding for the Paycheck Protection Program," Close concluded.
The PPP was enacted as part of the CARES Act, HR6481, to help save jobs and support small businesses during the COVID-19 crisis. 22 million Americans have filed for unemployment in the last three weeks. More Americans are now unemployed than in the lowest depths of the 2008 t0 2009 Great Recession. If the PPP does not receive further funds that will only grow the ranks of the unemployed.
To date 677,570 Americans have been diagnosed with COVID-19. 34,617 Americans have already died; while 57,508 have fully recovered and been cleared by their doctors.

Congressman Gary Palmer represents Alabama's Sixth Congressional District. Congressman Bradley Byrne represents Alabama's First Congressional District.
Sewell votes to keep government open, extend programs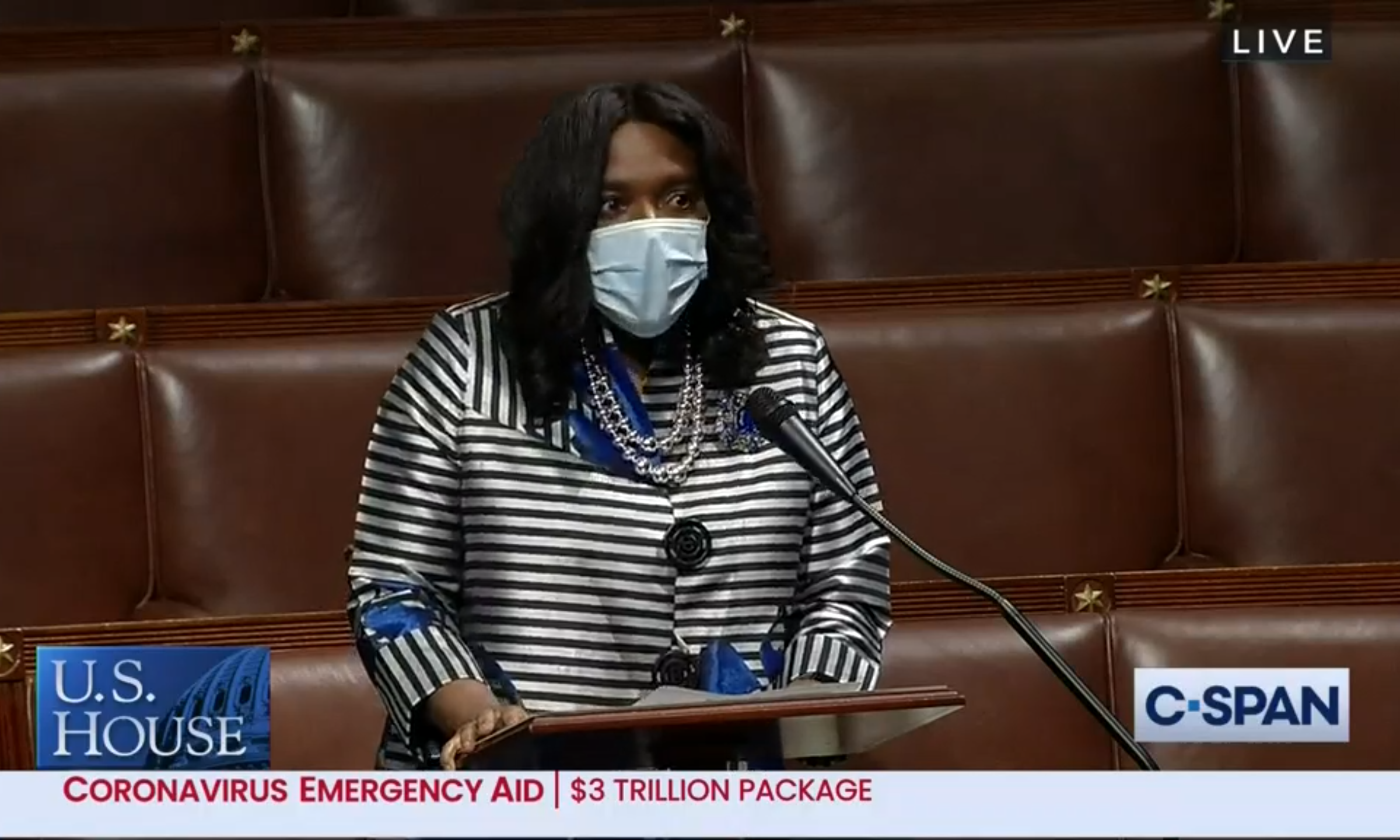 Congresswoman Terri Sewell, D-Alabama, this week voted for a measure to continue funding for the programs contained in the 12 annual appropriation acts for FY2020. The bill, HR8337, passed the House in a final vote of 359 to 57 and 1.
"I voted for today's legislation to avert a catastrophic government shutdown and fund the critical programs that my constituents depend on," Sewell said.
"At a time when our country is in the middle of a pandemic and millions of Americans are losing their homes and livelihoods to natural disasters, including hurricanes on the Gulf Coast, our government needs to be fully funded and operational so that the American people can get the resources they need," Sewell said. "I am particularly proud of the provisions Democrats secured to save our seniors from a Medicare Part B premium hike, protect health, housing, and other programs for Veterans, and to provide repayment relief for our health care providers at the frontlines of the COVID-19 pandemic."
The resolution provides funding for critical government programs through Dec. 11 and extends vital health, surface transportation and veterans' programs.
"While I'm disappointed that Senate Republicans and White House didn't come to the table to agree to pass the long-term FY2021 funding bills that the House passed earlier this year, I look forward to working with my colleagues to make sure a long-term funding bill is passed before this CR expires in December," Sewell said. "Additionally, an agreement on further Coronavirus relief legislation is desperately needed. Millions of Americans have lost their jobs and as the pandemic continues, municipalities, health care providers, essential workers, and small businesses are running out of resources from the CARES Act and relief is needed now."
HR8337 included a list of programs that Sewell worked directly with House appropriators to secure in the FY2020 funding bill, which are extended in Tuesday's continuing resolution. These include:
Rural Water and Waste Disposal Program Loans
Summer Electronic Benefits Transfer for Children (Summer EBT) program
Commodity Supplemental Food program
Temporary Assistance for Needy Families (TANF) program
2020 Decennial Census Program
Community Health Centers
Teaching Health Centers Graduate Medical Education Program
Special Diabetes Program
Grants for transportation to VA medical facilities for Veterans living in "highly rural" areas
Childcare assistance for Veterans while they receive health care at a VA facility
An initiative to assess the feasibility of paying for veterans in highly rural areas to travel to the nearest Vet Center, a community-based facility that provides readjustment counseling and other services
The bill also funded the Department of Labor's homeless veteran reintegration programs, such as job training, counseling and placement services.
Additionally, the legislation:
Ensures USDA can fully meet the demand for Direct and Guaranteed Farm Ownership loans, especially for beginning and socially disadvantaged farmers
Allows increased flexibility for the Small Business Administration to process certain small business loans and SBA Disaster Loans
Provides a one-year extension for surface transportation programs, including federal highway, transit, and road safety programs
Reauthorizes the Appalachian Regional Commission for one year
Delays a scheduled $4 billion reduction in funding for disproportionate share hospital (DSH), which are hospitals that serve large numbers of low-income and uninsured patients
Protects Medicare beneficiaries from the expected increase in Part B premiums for 2021 that is likely to result from the COVID-19 public health emergency
Provides repayment relief to health care providers by extending the time in which they must repay advances and reducing the interest rate under the Medicare Accelerated and Advance Payment program until the end of the COVID-19 pandemic
Allows Federal Emergency Management Agency (FEMA) to use the full amount available in the Disaster Relief Fund to respond to declared disasters
Increases accountability in the Commodity Credit Corporation, preventing funds for farmers from being misused for large oil companies
Ensures schoolchildren receive meals despite the pandemic's disruption of their usual schedules, whether virtual or in-person, and expands Pandemic EBT access for young children in childcare
It has been 20 years since Congress has passed a balanced budget.
Sewell is running for her sixth term representing Alabama's 7th Congressional District. Sewell has no Republican opponent in the Nov. 3 General Election.