Shelby, Jones vote for $484 billion coronavirus relief bill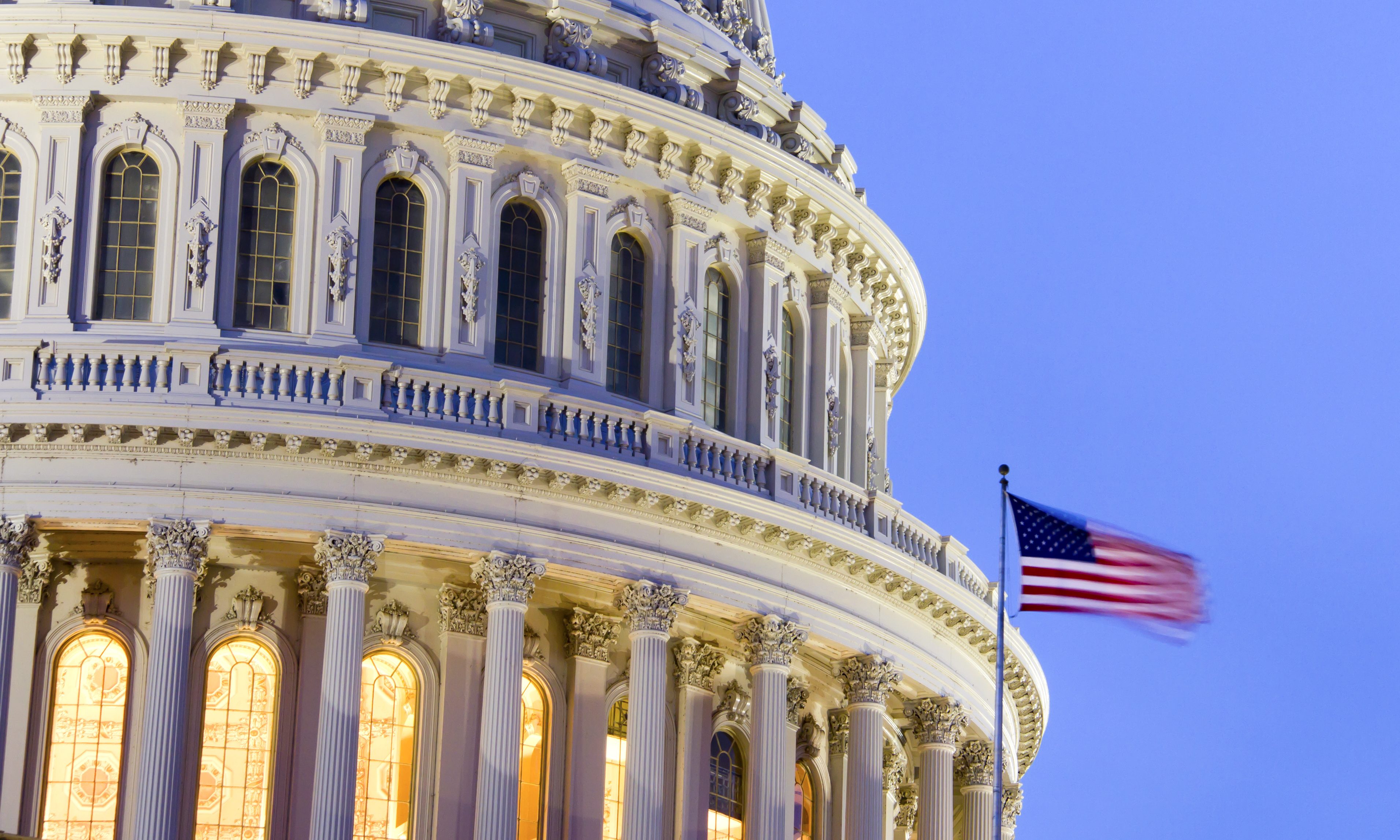 U.S. Sens. Richard Shelby, R-Alabama, and Doug Jones, D-Alabama, both applauded the Senate's passage Tuesday of the "Paycheck Protection Program (PPP) and Health Care Enhancement Act."
The $484 billion measure provides additional funding to assist small businesses and meet the urgent healthcare needs of American families and workers during the COVID-19 public health pandemic.
The PPP had run out of money last week, leaving many businesses unable to access the funds that were intended as a lifeline to keep businesses financially solvent during the forced economic shutdown that is now in its seventh week.
"I am proud we were finally able to come to an agreement to reopen and continue funding the vital Paycheck Protection Program, along with other resources that will help American workers and families during this difficult time," said Senator Shelby. "Since its recent implementation, the Paycheck Protection Program has provided much-needed relief for many small businesses suffering from the effects of the COVID-19 crisis in Alabama and across the nation. This legislation, which also includes urgent funds for hospitals and healthcare providers, is another important step in protecting and rebuilding our nation's economy. I look forward to the work still to come."
"I'm relieved that we were able to come together to pass broad, bipartisan legislation that acknowledges the urgent needs that workers, hospitals, and small businesses are experiencing," said Senator Jones. "This improved legislation provides another $371 billion in relief for hard-hit small businesses and their workers, while also now providing $100 billion for our strained hospitals, and $25 billion to increase our testing and tracing capacity. And while today's bill was an important step to take, I am disappointed that it did not include relief for our state and local governments. Alabama is already facing an estimated shortfall of $1.7 billion to our state budget. I'm encouraged that the President has indicated support for this relief, and I will continue to work with my colleagues and the Administration to ensure we can include it in the next major package of legislation we consider."
The $484 billion coronavirus relief package includes $100 billion for urgent health care needs, including $75 billion for hospitals and healthcare providers and $25 billion to research, develop, validate, manufacture, purchase, administer, and expand existing capacity for COVID-19 tests. The legislation contains $320 billion to continue funding the PPP, of which $60 billion is set aside for loans made by smaller insured depository institutions, credit unions, and community financial institutions. It also contains $60 billion for Small Business Association Economic Injury Disaster Loans. The bill includes$10 billion for the SBA's Emergency Economic Injury Grant program.
The PPP was passed as part of the $2 trillion CARES Act. As of April 17, 2020, a total of 27,922 loans were approved in Alabama through the PPP, amounting to $4,862,690,120. 60 percent of the loans accepted for the program were approved by banks with $10 billion of assets or less.
Senate Majority Leader Mitch McConnell (R-Kentucky) had proposed a $250 bill to replenish the PPP back on Friday, April 10; but Democrats rejected that proposal because they wanted a larger more comprehensive coronavirus relief bill with more oversight than the original PPP. This package has $321 billion to replenish the Small Business Administration's (SBA) PPP, which is $71 billion more than McConnell's original proposal. Democrats asked for and got $75 billion in emergency money for the health care system.
This bill also expanded eligibility for the EIDL program to agricultural businesses with fewer than 500 employees, which Senator Jones has advocated for on behalf of Alabama farmers. This plan includes $30 billion to assist Community Development Financial Institutions, Minority Depository Institutions, community-focused lending intermediaries, and the smallest community banks and credit unions.
The packages includes $25 billion to increase testing and contact tracing capabilities. This is essential under the White House guidelines to reopen the economy. On Tuesday, Alabama Governor Kay Ivey (R) said that the state needed to test more than the less than one percent of the state who have been tested before she would lift any of her COVID-19 orders including the stay at home order. Ivey is under increasing pressure to open the Alabama economy by May 1. Ivey said that her decision on reopening the economy will be data driven not date driven.
The bill now moves to the U.S. House of Representatives for their consideration. If passed by the House, President Donald J. Trump (R) is expected to sign it.
Both the U.S. Chamber of Commerce and the National Federation of Independent Businesses have urged Congress to replenish the money in the PPP, which ran out on Thursday.
As of press time, 819,175 Americans have tested positive for the coronavirus, that causes COVID-19. 45,341 Americans have died from COVID-19, most of them in the last four weeks.
Sewell votes in favor of National Apprenticeship Act
The bill would invest more than $3.5 billion to create nearly one million new apprenticeship opportunities.
Congresswoman Terri Sewell, D-Alabama, last week voted in favor of the National Apprenticeship Act, legislation to reauthorize the National Apprenticeship Act for the first time since its enactment in 1937.
The new National Apprenticeship Act will create one million new apprenticeship opportunities over the next five years. Registered apprenticeships provide workers with paid, on-the-job training, and are the nation's most successful federal workforce training program.
"As a long-time supporter of expanding registered apprenticeships, I am thrilled to support today's legislation to provide 1 million new apprenticeship opportunities over five years," Sewell said. "Our Nation is facing the worst economic downturn since the Great Depression and estimates show that more than 7 million of the pandemic's job losses will be permanent. We need bold investments like those in the National Apprenticeship Act to accelerate the economy and help get the American people back to work in stable, good-paying jobs of the future."
The bill invests more than $3.5 billion over the next five years.
The act establishes a $400 million grant program to support the expansion of apprenticeship opportunities, including pre-apprenticeships and youth apprenticeships, which will increase $100 million annually to reach $800 million by 2025.
The legislation also codifies and streamlines standards for registered apprenticeship, youth apprenticeship and pre-apprenticeship programs to make it easier for both apprentices and employers to participate in high-quality apprenticeships and codifies the Department of Labor's Office of Apprenticeship.
It directs the office to convene industry leaders, labor organizations, educators and others to expand apprenticeships into new occupations and sectors.
Supporters say the bill could yield $10.6 billion in net benefits to U.S. taxpayers in the form of increased tax revenue and decreased spending on public-assistance programs and unemployment insurance, and that nothing is more effective at breaking the cycle of poverty than a well-paying full-time job.
Sewell is about to enter her sixth term representing Alabama's 7th Congressional District.