Sen. Vivian Figures urges Alabama Senate leadership not to continue with session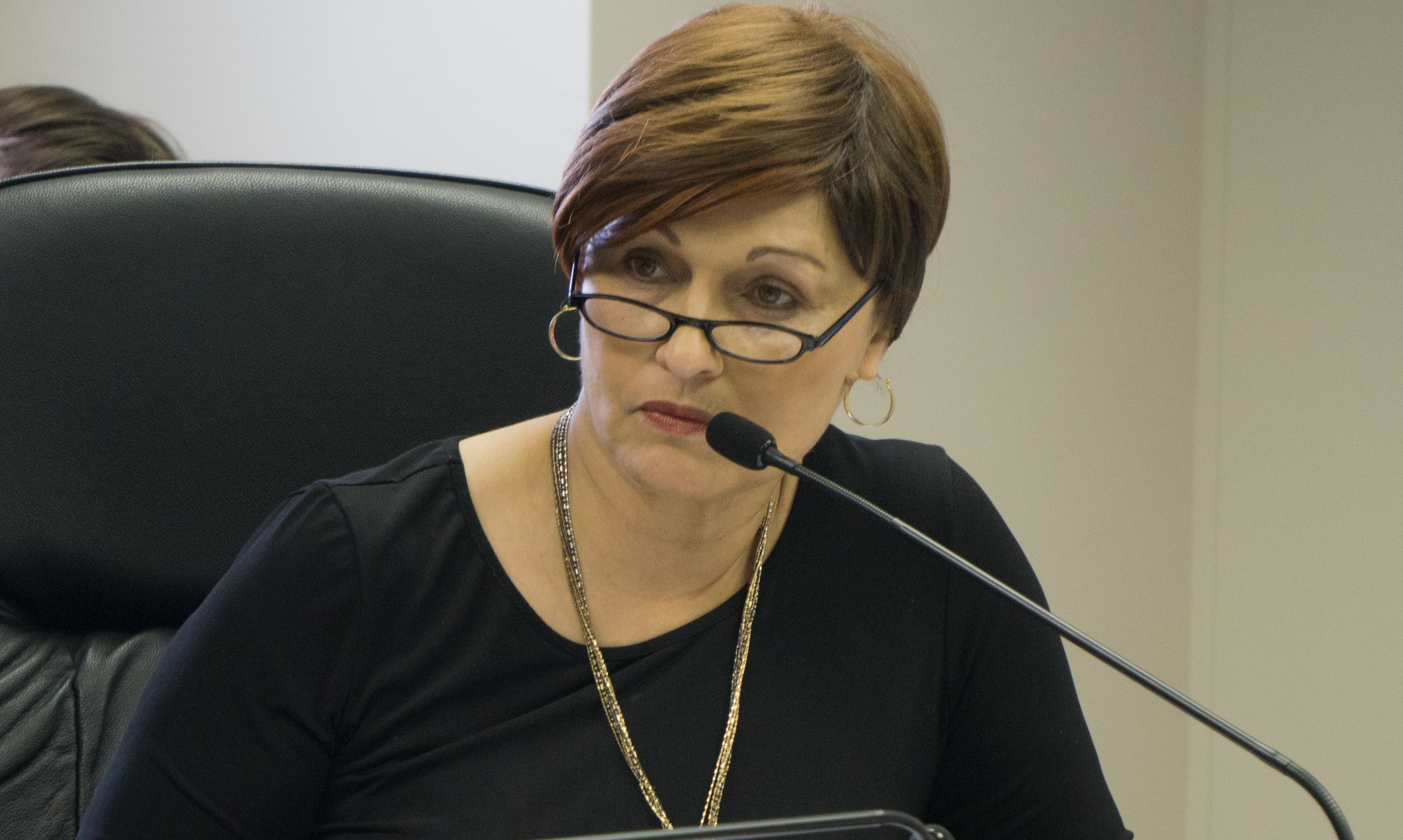 Sen. Vivian Figures, a leading Democrat in the Alabama State Senate, is urging the Senate's leadership not to resume the 2020 Legislative Session on May 4 as planned because of concerns over the health and safety of the senators and their staffs.
Figures represents a district in Mobile County, where the number of COVID-19 cases has surged in recent weeks to overtake Jefferson County to have the most cases in the state, despite the fact that fewer people have been tested in Mobile and the county has a smaller population than Jefferson County.
"There are still too many unknowns regarding COVID-19," Figures said in a letter to Senate President Pro Tem Del Marsh, R-Anniston, Friday. "Please do not put our lives at risk when it is so not necessary. I am begging you and the rest of leadership to please not call us back on May 4, 2020."
Figures said the Senate should return briefly on April 28, as previously planned, and then sine die and end the 2020 legislative session completely.
"The vast majority of the Alabama Legislature is either 60+ years old, and/or have underlying health issues," Figures wrote in her letter. "Many of our members as well as the staff, have small children at home and/or elderly family members for whom they are responsible. Why would you put all of those lives at risk for something that can wait?"
Marsh and Alabama House Speaker Mac McCutcheon, R-Monrovia, said that protecting the health of legislators and staff members is their top concern, and leadership is working closely with the Alabama Department of Public Health to ensure that the State House's spaces safely accommodate the legislators.
Figures, though, said the Legislature can return in September in a special session to do its constitutionally mandated task of passing the state's two budgets before the new fiscal year begins.
"The budgets could be passed in September when we will have a more realistic view of revenues coming in as well as consumer behavior," Figures said. "The Alabama Legislature has passed budgets in September many times before because of revenue questions."
Figures said many members of the Legislature do not "feel safe staying in a hotel at this time." And that "there is no way for us to socially distance ourselves in the chamber, especially in a building that is already unhealthy."
Marsh and House Speaker Mac McCutcheon said Thursday that the Legislature will resume meetings on May 4, and will likely continue meeting until May 18, the constitutionally mandated adjournment date of the session.
"It is imperative that we continue to meet and finish out the session as we move to reopen Alabama. The people elected us to lead and send us to Montgomery to pass budgets and keep the state moving forward," Marsh said.
The Legislature's leadership has said that members who do not feel safe returning to the State House can stay home, but Figures said legislators should not feel they have to choose between fulfilling their responsibilities as legislators and their health.
"We were all elected from our respective districts to be a voice for the citizens we serve," Figures wrote. "Just to tell us to stay home if we don't feel comfortable coming to session during a global pandemic is unconscionable."
McCutcheon said Thursday that "our goal for the remainder of the session is to conduct the people's business that is required by the Constitution and position Alabama to repair the economic damage that has been done by the unavoidable public health quarantine."
Gov. Kay Ivey awards $100 million to state nursing homes, hospitals in fight against coronavirus
Gov. Kay Ivey on Friday announced the award of $100 million in coronavirus relief funds for grants to state nursing homes and hospitals to aid in the fight against COVID-19. 
"While there are many aspects of COVID-19 that we still don't know, one thing that isn't in dispute is our seniors and those with preexisting health conditions fair the worst when contracting the virus," Ivey said in a statement. "Protecting our most vulnerable citizens remains a priority for my administration, and it is incumbent to ensure that our nursing homes and hospitals have every tool possible to mitigate the spread of COVID-19 as well as keep their staff and health care professionals safe as they offer exceptional care to those who are ill."
One of the two grant programs will provide up to $50 million to be used by Alabama nursing homes for personal protective equipment, cleaning, personnel costs and "other costs incurred related to the pandemic," according to a press release from Ivey's office. 
The Alabama Nursing Home Association Education Foundation will administer the funds, according to Ivey's office. The non-profit previously received $18.27 million in federal coronavirus relief aid to pay for testing and proactive surveillance of COVID-19 for health care workers and nursing home residents. 
"On behalf of Alabama's nursing homes, I thank Governor Ivey for her continued commitment to assisting the residents and staff in our facilities," said Brandon Farmer, president of the Alabama Nursing Home Association, in a statement. "Our nursing homes continue to provide high quality, compassionate care despite the challenges posed by COVID-19. These funds will help cover the unexpected and ongoing costs we incur during this pandemic and allow us to focus on caring for those most vulnerable to this virus."
The Alabama Hospital Association will administer up to $50 million through the other grant program to state hospitals, according to the release. 
"Despite unprecedented challenges and financial strains as a result of the pandemic, Alabama's hospitals have continued to rise to the occasion in meeting the health care needs of our citizens," said Dr. Don Williamson, president of the Alabama Hospital Association, in a statement. "Our hospitals thank Governor Ivey and her administration for the continued support and financial assistance. This will go a long way to ensure hospitals are able to care for all patients who need hospital services and protect their employees while doing so."  
The two grant programs were funded from the approximately $1.9 billion the state received through the CARES Act. Up to $250 million of that money has been earmarked for the delivery of health care in the state's battle with coronavirus.