Opinion | No easy way forward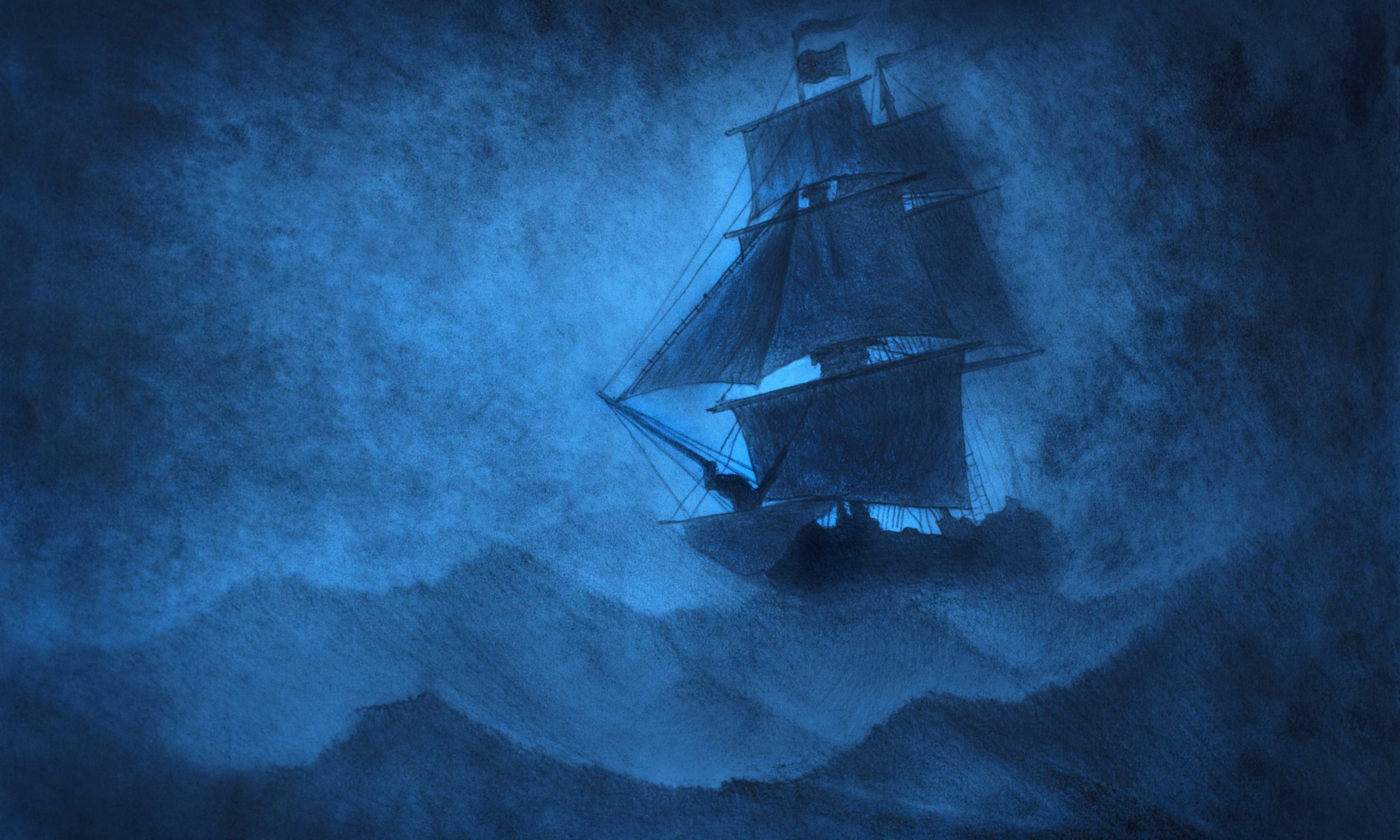 Gov. Kay Ivey's stay-at-home order became effective on April 4, at 5 p.m. and will expire Thursday, April 30, at 5 p.m.
It is reasonable to believe that sometime in the coming days, the governor will announce whether the order will remain in place or if there is a lifting of restrictions on May 1.
Given Ivey's actions so far and the character of her advisors, it is doubtful that she will move swiftly into a wholesale reopening of the state's businesses.
A cautiously measured reopening will most likely be her approach and even then, there will be some negative consequences.
The one thing the government must not do is move so quickly as to ignite a spike in COVID-19 cases that results in a second shutdown.
If the stay-at-home order lasts full-term, it will have been in place less than 30 days; not a vast amount of time in the whole of life. Yes, jobs have been lost, lives disrupted and some businesses shuttered forever. These are not small things in themselves, but compared to lives lost, they are insignificant.
More testing should occur before a reopening is considered, but the realities on the ground suggest that mass testing is not available.
Ivey has resisted opening up the state before the end of the stay-at-home order, but many Republicans believe there has to be a pressure value release sooner than later.
Some have suggested that there is an expectable number of deaths to save the economy. Many of these same individuals who would sacrifice lives for businesses are pro-life.
Those who hold such notorious ideas have brains that are addled by factual and moral contradictions but never by doubt.
Those who shout "open up" may have a point, but the loudest voices and the din of their howls should be ignored in favor of public safety.
Even those who love liberty should acknowledge that there are times when personal freedom should submit to the community good. Fearing government overreach is healthy, but putting your neighbor's health in jeopardy "to do as you please" ignores the idea of shared sacrifice and the social contract that binds us as a people.
A recent NBC News/Wall Street Journal poll found that nearly 60 percent of American voters are more concerned that relaxing stay-at-home restrictions will lead to more COVID-19 deaths than they are that the restrictions will hurt the economy.
So, it is that more Americans think it's better to stay closed than to open up.
A Navigator Research survey conducted from April 14 to 17, found that even among those who voted for President Trump in 2016, only 17 percent said the orders should be rolled back. Of Trump's 2016 voters, 79 percent believe the measures in place are either sufficient or need to be strengthened.
But the decisions Ivey must make shouldn't be poll-driven anymore than they should be motivated by politics.
Weighing medical science against economic interest is fraught with danger, but in a capitalist society, those choices are made daily.
In reality, there are no right answers, only choices of which the outcomes are unknown.
Open too slowly and the economy will continue in free fall. Open too quickly and more people will die.
Maybe the stay-at-home can be replaced by a "Safer-at-home" order meaning that people should only do the things that must be done and do them responsibly and then return home.
The Ivey administration should take a phased approach and not try to open the economy too rapidly. Some businesses must remain closed a little longer.
Yes, this sounds like picking winners and losers, but in a crisis, that is necessary. It is not arbitrary to say some business are safe and some are not at this time.
During the 1918 so-called Spanish Flu pandemic, some cities that lifted restrictions early saw an exponential growth of sick and dying. The virus was almost contained, but reopening society swiftly led to more catastrophe.
Alabama should not make the same mistake.
It may be time to reopen, but it must be done slowly and sensibly.
If life is precious, then all lives should be valued even if it means a few more days or weeks of inconvenience.
There is no simple way forward, and the wisest among us have no clues, only guesses.
Reopening will likely begin on May 1 unless events dictate otherwise.
When Ivey took office after the last governor resigned, she promised to right the ship-of- state. She has done just that over the last several years. While not everyone supports the governor, she is the elected leader of the state and therefore, the formidable burden of this moment rests with her.
Let's all hope that she will be guided by wisdom in charting a path through the present storm; there is no easy way forward.
Opinion | Prisons, justice reform and the art of the possible
Politics is bound by the art of what's possible. It is also true that those who never dare the impossible rarely achieve even the possible.
For years, prison reform advocates, media outlets and even a few public officials have called for new correctional facilities to address Alabama's dangerously overcrowded prisons.
Now that it's happening, some aren't happy with how Gov. Kay Ivey is addressing the problem.
Is the Ivey Administration's plan perfect? No. But building new facilities along with criminal justice reform — while all imperfect — is the last best hope to correct generations of cruel treatment, endangered correctional officers and corrupt practices.
German chancellor and statesman Otto von Bismarck said "Politics is the art of the possible, the attainable — the art of the next best," this is the state of a workable solution to Alabama's prison needs and criminal justice reform.
Yet, there is a concerted effort underway to stop the Ivey Administration from acquiring three new men's prisons under a build-lease agreement.
Some lawmakers want another crack at financing additional facilities through a bond issue, and others want more say in the process. Still, the fact is that Ivey's actions are the result of decades of legislative indifference and inaction to adequately address the appalling conditions at Alabama's correctional facilities.
Even some advocates are working against the prison plan and while their intentions may be good it seem to their hand wringing is almost as disingenuous as lawmakers whining.
What's worse are those who spread disinformation to discredit process.
Many good people have worked hard to bring about an end to the state's barbaric prison system and unfair justice, but lately it seems there is an outright movement to derail much needed change— simply because it's not enough. As the saying goes, "Don't let the perfect be the enemy of the good."
There have been so many false claims and sly manipulations of facts about the prison plan as to make even a hardened journalist want to cry "fake news."
But as for Ivey, frankly, my dears, I don't think she gives a damn.
Here's the hard truth. The Ivey Administration is building three new men's prisons, and nothing will stop it. The fact is that three prisons are not enough; the administration should move forward to build a new women's facility as soon as practicable.
Politics is bound by the art of what's possible. It is also true that those who never dare the impossible rarely achieve even the possible.
Failing to recognize when the once impossible is coming to fruition is a sad reality. Still, in politics, as in life, good things happen while most people are navel-gazing or complaining.
Having visited three state prisons, St. Clair, Elmore, and Tutwiler, I can say without a doubt, the conditions in those places are a living hell.
A report from the U.S. Department of Justice released in April 2019, found "reasonable cause to believe that Alabama fails to provide constitutionally adequate conditions and that prisoners experience serious harm, including deadly harm, as a result."
DOJ's investigation revealed that prisoners were susceptible to "an enormous breath" of sexual abuse and assault but other types of violence as well, including gruesome murder and beatings that went without intervention.
When the state incarcerates a criminal, it assumes custodial care for that individual. No matter how heinous the crime or foul the person, the state has an obligation to feed, clothe, house and provide essential human services for their care and welfare. Another element is often overlooked; when a person is committed to prison, they lose their freedom, not their humanity. Therefore, under the law, they cannot be subject to cruel and unusual punishment.
Building three new men's prisons is just the start; it must be accompanied by criminal justice reform.
"We are able to have a serious discussion about prison reform in Alabama because we have a governor who is serious about putting solutions into place," Ivey's press secretary Gina Maiola recently told APR. "Prison infrastructure is a key part of the equation, but criminal justice reform is also needed," Maiola said.
By executive order on July 18, 2019, Ivey established the Study Group on Criminal Justice Policy. The Study Group released its findings on Jan 31, 2020.
The Study Group entered its mission with one pressing question; "What policies and programs can the State of Alabama implement to ensure the long-term sustainability of our prison system without jeopardizing public safety?" according to Supernumerary Associate Supreme Court Justice Champ Lyons, Jr., who led the effort.
In a letter to Ivey on the Study Groups finding, Lyons wrote [T]he challenges facing our prison system are exceedingly complex—ranging from the elimination of contraband weapons and drugs to the recruitment, retention, and training of correctional staff to the size of the inmate population and to the physical condition of an aging and far-flung prison infrastructure." He further wrote, "But having thought through many of these issues with my Study Group colleagues, especially our legislative members, I can report to you that some meaningful answers to this question are not just possible; they are within our grasp."
Prisons without justice reform is a hollow victory, and the Ivey Administration is committed to bringing about reasonable reforms.
"Prison infrastructure is a key part of the equation," said Maiola, "but criminal justice reform is also needed."
The issues facing Alabama's prisons and criminal justice system are complex, and generations in the making; therefore, arriving at a universally acceptable solution is not imaginable for the moment if ever. But what once seemed impossible is soon to be realized.
No one gets everything they want, but it's a great step toward getting what is needed simply because it's possible.