Opinion | No easy way forward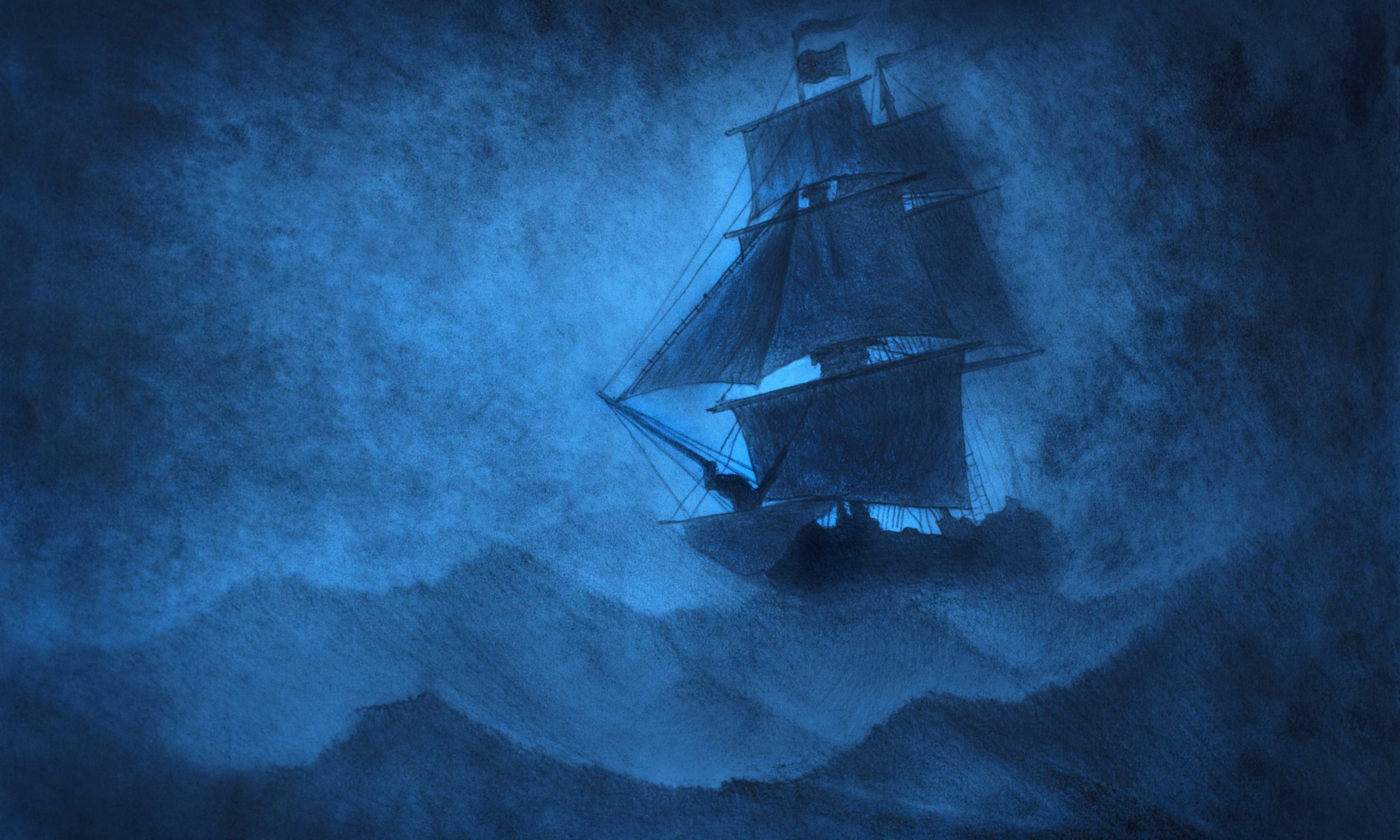 Gov. Kay Ivey's stay-at-home order became effective on April 4, at 5 p.m. and will expire Thursday, April 30, at 5 p.m.
It is reasonable to believe that sometime in the coming days, the governor will announce whether the order will remain in place or if there is a lifting of restrictions on May 1.
Given Ivey's actions so far and the character of her advisors, it is doubtful that she will move swiftly into a wholesale reopening of the state's businesses.
A cautiously measured reopening will most likely be her approach and even then, there will be some negative consequences.
The one thing the government must not do is move so quickly as to ignite a spike in COVID-19 cases that results in a second shutdown.
If the stay-at-home order lasts full-term, it will have been in place less than 30 days; not a vast amount of time in the whole of life. Yes, jobs have been lost, lives disrupted and some businesses shuttered forever. These are not small things in themselves, but compared to lives lost, they are insignificant.
More testing should occur before a reopening is considered, but the realities on the ground suggest that mass testing is not available.
Ivey has resisted opening up the state before the end of the stay-at-home order, but many Republicans believe there has to be a pressure value release sooner than later.
Some have suggested that there is an expectable number of deaths to save the economy. Many of these same individuals who would sacrifice lives for businesses are pro-life.
Those who hold such notorious ideas have brains that are addled by factual and moral contradictions but never by doubt.
Those who shout "open up" may have a point, but the loudest voices and the din of their howls should be ignored in favor of public safety.
Even those who love liberty should acknowledge that there are times when personal freedom should submit to the community good. Fearing government overreach is healthy, but putting your neighbor's health in jeopardy "to do as you please" ignores the idea of shared sacrifice and the social contract that binds us as a people.
A recent NBC News/Wall Street Journal poll found that nearly 60 percent of American voters are more concerned that relaxing stay-at-home restrictions will lead to more COVID-19 deaths than they are that the restrictions will hurt the economy.
So, it is that more Americans think it's better to stay closed than to open up.
A Navigator Research survey conducted from April 14 to 17, found that even among those who voted for President Trump in 2016, only 17 percent said the orders should be rolled back. Of Trump's 2016 voters, 79 percent believe the measures in place are either sufficient or need to be strengthened.
But the decisions Ivey must make shouldn't be poll-driven anymore than they should be motivated by politics.
Weighing medical science against economic interest is fraught with danger, but in a capitalist society, those choices are made daily.
In reality, there are no right answers, only choices of which the outcomes are unknown.
Open too slowly and the economy will continue in free fall. Open too quickly and more people will die.
Maybe the stay-at-home can be replaced by a "Safer-at-home" order meaning that people should only do the things that must be done and do them responsibly and then return home.
The Ivey administration should take a phased approach and not try to open the economy too rapidly. Some businesses must remain closed a little longer.
Yes, this sounds like picking winners and losers, but in a crisis, that is necessary. It is not arbitrary to say some business are safe and some are not at this time.
During the 1918 so-called Spanish Flu pandemic, some cities that lifted restrictions early saw an exponential growth of sick and dying. The virus was almost contained, but reopening society swiftly led to more catastrophe.
Alabama should not make the same mistake.
It may be time to reopen, but it must be done slowly and sensibly.
If life is precious, then all lives should be valued even if it means a few more days or weeks of inconvenience.
There is no simple way forward, and the wisest among us have no clues, only guesses.
Reopening will likely begin on May 1 unless events dictate otherwise.
When Ivey took office after the last governor resigned, she promised to right the ship-of- state. She has done just that over the last several years. While not everyone supports the governor, she is the elected leader of the state and therefore, the formidable burden of this moment rests with her.
Let's all hope that she will be guided by wisdom in charting a path through the present storm; there is no easy way forward.
Print this piece
Opinion | Ivey brings the heat
The Alabama Legislature on Monday approved Gov. Kay Ivey's plan to spend $1.8 billion in federal CARES Act relief funds responsibly and transparently, and it is a victory for the people of Alabama.
Passage of Ivey's executive amendment was, however, a blow to the fragile egos and grand money grab orchestrated by Senate President Pro Tem Del Marsh, R-Anniston, and his cronies.
Marsh and his allies had hoped to highjack the money designated to fight and repair the ravages of COVID-19 on the state and use it for pet projects like a robotics park, an additional forensic lab and a new State House to name a few.
Marsh and his cohorts kicked and screamed, some Senate leaders took to favorable talk radio and blogs to disparage Ivey, but it didn't work.
Even at the eleventh hour, Marsh tried to back out of the deal, but cooler heads prevailed.
Ivey won the battle the moment she revealed the contents of Marsh's so-called "wish list," because Marsh wasn't politically sophisticated enough to back down and regroup when he had a chance.
Instead, he and a few diehards doubled down on their intent to use the CARES Act funds for their self-serving projects. They even paid for a poll showing the people back them, not Ivey. But it didn't work because their conniving was as inept as it was shameful.
Ivey is a straight shooter; Marsh is a double-dealer with a history of betraying friend and foe, not a good habit for anyone who wants a long career in politics.
Taking a page from President Ronald Reagan's playbook, Ivey brought righteous indignation to the underhand game being played by some in the Senate.
Reagan said, "When you can't make them see the light, make them feel the heat."
Finally, she made a deal with Speaker Mac McCutcheon and the House budget chair, Rep. Steve Clouse, to bring about a plan to shield the CARES funds and make sure it went to help Alabamians instead of legislative cronies. McCutcheon and Clouse aren't crooks.
Anyone who has been around the State House for a few years knows how Marsh, along with then-Speaker of the House Mike Hubbard (now a convicted felon awaiting prison), used almost $1 billion from the BP settlement to fund Medicaid and pay off state debt.
They also remember how then-Gov. Robert Bentley used $1.8 million in BP settlement money to renovate the governor's dilapidated beach mansion, which became known as the "Lov Govs' Love Shack."
The BP settlement money was meant to help those devastated by the Deep Water Horizon oil spill, but Marsh and Hubbard used it as a personal piggy bank, not for its intended use.
Under Marsh and Hubbard, perhaps billions were squandered, and the BP funds are just one example.
Ivey reminded the public of Hubbard and Marsh's hijinks, and people took notice.
But even after Ivey's amendment passed, Marsh and Senate Majority Leader Greg Reed, R-Jasper, released a statement so utterly dishonest that it's astounding that Reed — generally a decent human — signed on to it.
The statement reads in part, "This is by no means a perfect compromise; however, we are pleased that the Governor has acknowledged that the Legislature has control of funding as per the Constitution."
Ivey always acknowledged the Legislature's constitutional authority. She never questioned it. So for Marsh and Reed to couch their loss as a win in such a disingenuous statement is remarkably arrogant.
"Ultimately, we gave our support to the Governor's Executive Amendment as it is the best deal for the people of Alabama," Marsh and Reed said in their joint statement.
They supported Ivey's amendment because their incompetence beat them.
Supposedly, Marsh is to step down as pro tem before the 2021 session and surrender the post to Reed. No one knows if Marsh will keep the agreement he's made or not. He's not known for keeping his word.
As for Reed, he could be a decent pro tem, but the joint statement calls into question his political wisdom and, indeed, his humility.
Marsh and his folks played a poor game of checkers; heaven forbid they ever have to play chess with anyone with a pulse.
The purpose of Ivey's battle was to ensure that the nearly $1.8 billion given under the CARES Act went to help the state.
Ivey and her team won, not for themselves, but the people. That's good government.
Perhaps now the Senate should sing a few verses from the Hank Williams song, "I Saw the Light."
Or, more appropriately, the Jerry Lee Lewis tune, "Great Balls of Fire," because they felt the heat.
Print this piece