Daniels: Alabama Democrats won't participate in legislative session
When the Alabama Legislature returns for the end of the 2020 Legislative Session next week, Alabama Democrats won't be there. 
House minority leader Anthony Daniels told the "Alabama Politics This Week" podcast on Thursday that he and "99 percent" of Democratic lawmakers plan to stay home and not participate in a session, in the middle of a global pandemic, that they believe to be unnecessary and dangerous. 
"My luck and my chances (for not contracting COVID-19) are going to be better, because Anthony Daniels is going to be at home," Daniels said. "I think you'll see 99 percent of (Democrats) joining me in this effort." 
Democrats have been extremely critical of Republican leadership's call to return the legislature to session this week — a move that Republicans claim will allow lawmakers to pass budgets and give state departments guidance on spending and finances. 
Listen anywhere you get your podcasts.
However, Democrats say that contention is ridiculous since no one knows at this point just how damaging the two-month shutdown of state businesses will be on tax revenue. And they are concerned that passing budgets that don't reflect the reality of the state's economic situation will only lead to one or more costly special sessions in the future. 
"It doesn't make any sense for us to try to build a budget blindly," Daniels said. "Look at the sales tax. That's what feeds the education trust fund. There's no way to predict what consumer behavior is going to be in light of this pandemic. We don't have the answers we need at this point."
Daniels said that forcing a session now, and then having to return later this summer or fall for a special session, would cost state taxpayers about $400,000 at a time when the state is desperate for revenue. 
Because of those reasons — and the danger that contracting the virus poses to so many over-60 lawmakers — Daniels said he and his fellow Democrats are staying home, where they'll do actual work in their districts to help their constituents. 
"Serving your constituents is more than going to Montgomery and voting," Daniels said. "Democrats work every day in their districts, helping the folks in their communities get PPEs, getting meals and resources to people who need them. That's real work."
What effect the Democrats' absence on the Legislature will have is unclear. Under normal circumstances, Republicans, which hold a super-majority in both houses, should have enough members to get a quorum and conduct business. 
However, many Republican lawmakers, particularly those with medical issues, have privately expressed reservations about returning for the session. Several have made plans to miss all or parts of the session if their votes weren't necessary. The Democrats' absence would cause problems. 
Additionally, it would be less than ideal optics for a legislative session that will already ban the public and severely limit press access, and ostensibly leave Republicans passing legislation alone and without oversight, public input or bipartisan negotiation of any sort. 
"They have the numbers to reach a quorum without us, but they have some members with underlying health conditions," Daniels said. "I'm told they might have a quorum, but looking at where we are, it doesn't make any sense to try and build a budget blindly. Continuing this session at this point sends a terrible message."
Alabama Legislative Black Caucus holds meetings on racism in wake of George Floyd death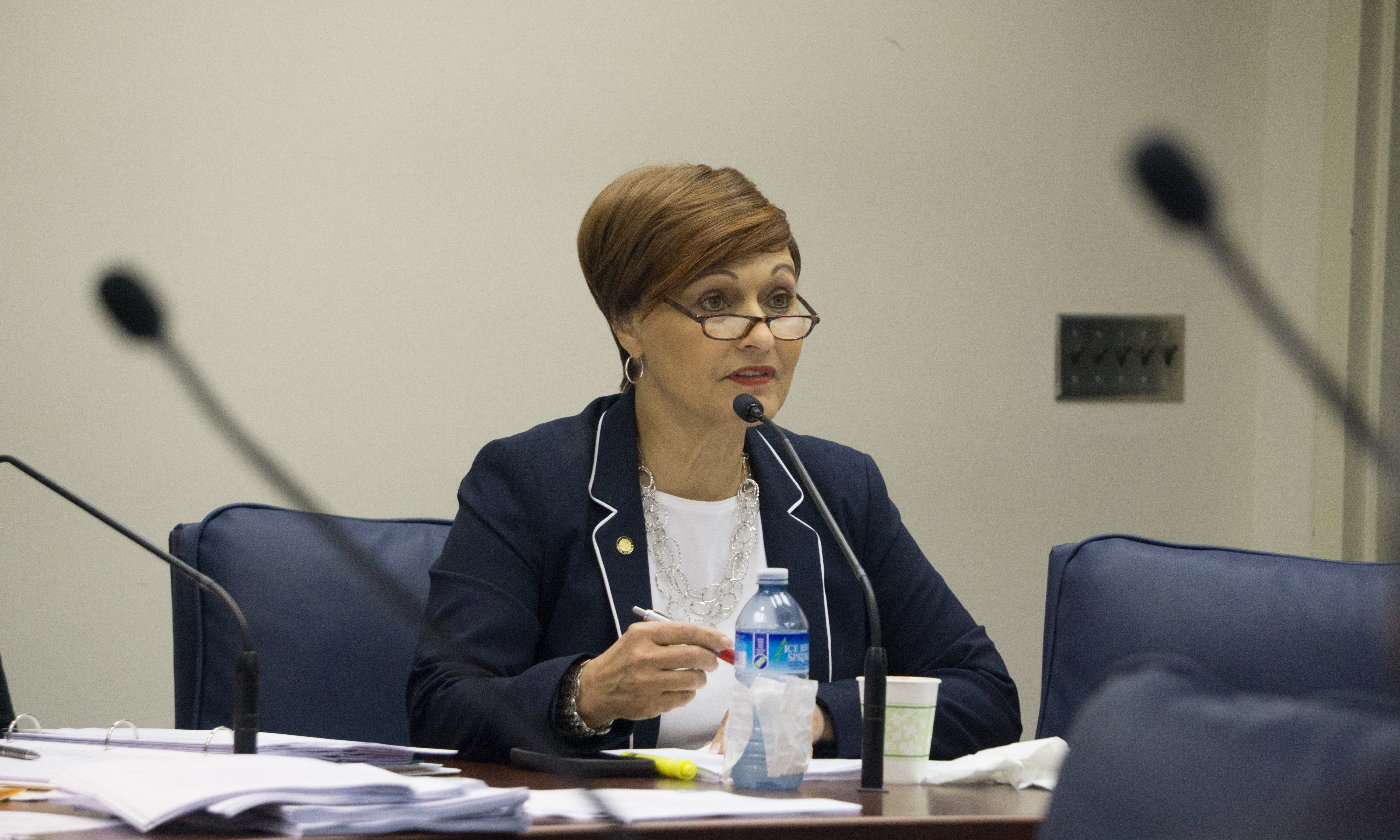 Members of the Alabama Legislative Black Caucus in recent months have been meeting with Gov. Kay Ivey, state law enforcement officials and others to voice their concern over systemic racism in Alabama, the group said in a statement Friday. 
Alabama Legislative Black Caucus members in June met with Ivey, and in follow-up meetings with other state officials and leaders of higher education, members discussed what they believe needs changing to battle racism in Alabama, according to the press release. 
"We are very appreciative of Governor Ivey and all of the officials with whom we have met thus far," said State Sen. Vivian Figures, D-Mobile, chairwoman of the ALBC, in a statement. "Our dialogues have been very substantive and productive as the Caucus presented our concerns and recommendations. Our goal is to get to the root of and eradicate racism and anything that communicates hatred, bigotry or divisiveness within the State of Alabama. The tragic and senseless death of George Floyd caused us all to take a closer look at the systemic racism at work here in Alabama."
ALBC members met with officials from Alabama Law Enforcement Agency, the Alabama Sheriffs Association, the Alabama Association of Police Chiefs and Katie Britt, president and CEO of the Business Council of Alabama along with BCA's Executive Leadership Committee.
Members also met with The University of Alabama System Chancellor Finis St. John, and Jay Gogue, president of Auburn University. 
In the statement, ALBC members applauded the University of Alabama's Board of Trustees for voting unanimously to rename Nott Hall — named for Josiah Nott, a doctor who believed in white superiority — Honors Hall. 
"The University of Alabama had already started this endeavor before our meeting with them this past Tuesday," said State Rep. A.J. McCampbell, D-Gallion, vice chairman of ALBC, in a statement. "That was a great first step and strong leadership was shown. We are looking forward to the other institutions of higher learning in Alabama to do the same as well. The Caucus also hopes that all members of the Alabama Legislature have been inspired to adopt and make meaningful changes in legislation that governs our state."
Figures said the group of elected senators and representatives are holding these talks, with plans for others, "so that people will stop focusing on Alabama's sordid past, and instead see a beautiful Alabama present, and the makings of a bright future for all Alabamians." 
"During each of these meetings, our members have had the opportunity to voice what we feel the necessary changes should be. I just hope this openness to positive change continues throughout the upcoming 2021 Alabama Legislative Session," said State Senate Minority Leader Bobby Singleton, D-Greensboro, in a statement.