One of the world's top infectious diseases experts, doctor and renowned HIV researcher Michael Saag of UAB, sounded shocked when he picked up the phone to talk with me Friday afternoon.
"I don't know what to say," Saag said.
Alabama Gov. Kay Ivey on Friday, in a press conference at the State Capitol, announced new changes to her "safer-at-home" order. It's been a little more than a week since that order took effect on April 30.
"It's not nearly enough time," Saag told me, noting that it would take at least two weeks to see any effect in the data from lifting the stay-at-home order. "Oh my goodness. This is exactly what I worried about."
With the changes Ivey announced Friday, Alabama is joining a handful of Southern states — states with growing outbreaks — in opening restaurants, bars, barbershops, salons and other close-contact businesses that infectious diseases experts like Saag warn are major risks for transmission of COVID-19.
The new order also lifts a 10-person limit on non-work-related gatherings, which could put larger groups of people together, in places like church worship services and other events, raising the risk of spreading the virus. State officials said at least 50 deaths in East Alabama and several hundred confirmed cases were linked, either directly or indirectly, to a church event in March.
Over the last week, Alabama has confirmed more new cases of COVID-19 than during any previous seven-day period since the outbreak began, according to APR's analysis of ADPH's data.
"The premise of the relaxation of the order is that our caseload is decreasing. That really isn't true," said Saag, an associate dean for global health at UAB and a pioneer of major antiretroviral therapies now used to treat HIV and other viruses across the world.
Thursday was the largest single-day increase in newly reported cases since Alabama confirmed its first case of the virus in mid-March.
"Based on what I'm looking at, it's the highest level we've ever had in the state," Saag said. "So why are we retreating when our caseload is increasing? That's the first problem."
Part of the increase in new cases could be chalked up to more testing. Alabama is testing far more than in March or early April. A little less than 2.5 percent of the state's population has been tested.
Though testing has increased over the last three weeks, the amount of new tests being performed per day, based on 7-day averages, has stabilized over the last two weeks, while the number of new cases per day has increased over the last week.
After a decline in the percent of total tests that have returned positive in late April, that number is now ticking back up as well. By Friday, it reached 7 percent, up from 3 percent on April 30.
"Test numbers have been, over the past several days, fairly flat," said State Health Officer Dr. Scott Harris. "Yet there's still disease transmission going on at the community level."
Regardless, increased testing does not explain other worsening metrics — like the state's death toll and rising hospitalization numbers.
But at least 375 people have died in Alabama. Eighty-six of the deaths were reported in the last seven days.
"You can say we're testing more, so we're detecting more," said Dr. Jeanne Marrazzo, the head of the division of infectious diseases at UAB in a press call on Friday. "And I think that's definitely part of the explanation, but when we're still seeing deaths accumulating like that, that means there are significant increases in the rate of infection overall."
Alabama State Health Officer Dr. Scott Harris said Friday that at least 602 people are currently hospitalized with the virus. That's up from less than 540 in mid-April, according to newly released data from the Alabama Department of Public Health, though state officials including Harris have said that hospitals, at least for the state as a whole, have not had too much trouble handling the caseload so far.
Harris and Ivey said they are relying on the people of Alabama to take caution and use personal responsibility going forward.
"Because I know how the people of Alabama are responding and paying attention while heeding the good public safety and health warnings, Dr. Harris and I are comfortable that we'll be able to continue a measured approach," Ivey said during a press conference Friday. "Let me be crystal clear to the people of Alabama. The threat of this disease continues to be active, and it is deadly."
But the experts at UAB warned that there just has not been enough time to gather data and assess whether lifting the stay-at-home order has not led to a major increase in transmission.
It takes somewhere between two days and 14 days for symptoms to develop after exposure to someone infected with the virus.
"So, if someone got infected last week, they may not have symptoms right now and therefore won't turn up for testing," Saag said. "And then even if they get tested, it can take a day or two to get that result back and then to get reported. So I would have put off any further relaxation of the stay at home order until I had at least two to three weeks of observation and seen the trajectory clearly go down."
Marrazzo, who has been a member of Ivey's coronavirus task force, said she was not aware of the changes announced Friday before they were announced, but that throughout the crisis "dialogue has been very good" between health experts and Ivey's office. She said she believes Ivey is trying to balance public health and the health of the economy.
"The governor is facing immense pressure," Marrazzo said.
Jefferson County Health Officer Dr. Mark Wilson echoed that, saying he was not envious of Ivey's position as the person who has to make the call.
"So it's a balancing act," Wilson said. "It's a really tough balancing act. I think I can safely say that this new step that we're taking does make me nervous. I don't think there's any way to avoid that. We have to eventually open business back up. And if it were now or if it were three months from now, I'd still be nervous about it."
"And that's why we're really, really, urging everybody to be very, very careful as we open business," Wilson said Friday at a press conference.
But Marrazzo also said that there is clear evidence of "sustained, ongoing transmission" and not enough time has gone by to assess the effects of policy changes.
"There is no question that as long as the number of new cases is rising, we are seeing ongoing sustained community transmission," Marrazzo said. "Can I forecast what that means for a 'second wave?' We know absolutely not enough. The biggest thing to consider about a second wave is going to be how quickly we take away the measures that have been so successful in containing the virus."
Regardless of whether the number of cases is going up or down, as long as there are new cases being found, loosening restrictions and sending more people back out into the public is likely to increase the rate of community transmission.
How bad the next few months turn out depends on what safeguards people take on their own to prevent becoming infected. Recommendations include wearing a mask, practicing good hand hygiene and staying home when at all possible.
"If everybody just starts acting like it's a normal summer, then I suspect that we will see a very bad fall ahead, especially as we face the respiratory virus season that we have all the time, which influenza and other related viruses," Marrazzo said. "Regardless, I don't feel good about the trends that are occurring right now."
So far in Alabama, testing has been limited to those with moderate to severe symptoms, people who are hospitalized and at-risk groups like health care workers and long-term care facility residents and employees. Those groups that have had the most access to testing now make up nearly a third of the state's confirmed cases.
A large percentage of those infected with the virus show no symptoms. Exactly what proportion of those who are infected show no symptoms isn't clear, but some studies have shown that more than half of people infected with COVID-19 are asymptomatic. Both asymptomatic people and those who are infected but have not yet developed symptoms are still able to infect other people.
"We never really feel like we have an adequate, fully representative assessment of what the disease burden is in the community," Marrazzo said.
That means that people could return to normal life, not knowing they're infected and could spread the disease to more people. That's why wearing masks and following social distancing guidelines is so important. But it's not clear that will happen.
"As people get tired of following and adhering to these guidelines, and they start to go out, you're going to see more mixing. You're going to see more transmission," Marrazzo said. "And then, as you loosen the guidelines, that's going to ratchet that up another exponential notch. I think the writing's on the wall, and, unfortunately, we're conducting a very big national experiment with a lot of smaller subsets. It's going to be painful to see how this plays out with differing approaches."
Both of the experts expressed concern about lifting restrictions in the middle of an upswing in cases — that the stay-at-home orders and social-distancing measures put in place across the country are what have kept the virus at bay.
"Let's take a worst-case scenario, that the reopening leads to not just a gradual increases in cases, let's say, by June 1, but a genuine doubling of cases per day compared to what we're seeing now," he said. "Then what do we do? We retreat back to a stay-at-home, perhaps?"
Saag said he worries that lifting the restrictions will lead to another potential "surge" in cases, and what that will mean for the economy.
"The fits and starts of implementing stay-at-home and relaxing stay-at-home," Saag said. "That seems much worse than a more controlled approach where we actually have a concrete plan to replace the stay-at-home order with a more surgical approach, increased testing and contact tracing."
Saag said he's all for relaxing restrictions — but under the right circumstances.
"And I don't sense that we're doing that right now," Saag said. "It feels like we're in too big of a hurry."
Both experts were very clear that what happens next is not predetermined. If people follow social-distancing suggestions, reliably wear masks and stay at home of their own accord, the virus may not rage out of control. If people take this as a return to normal, it could be much worse.
"No one can predict the future," Saag said. "But this doesn't feel like it's going to have a good outcome."
Governor announces the Alabama STEM Council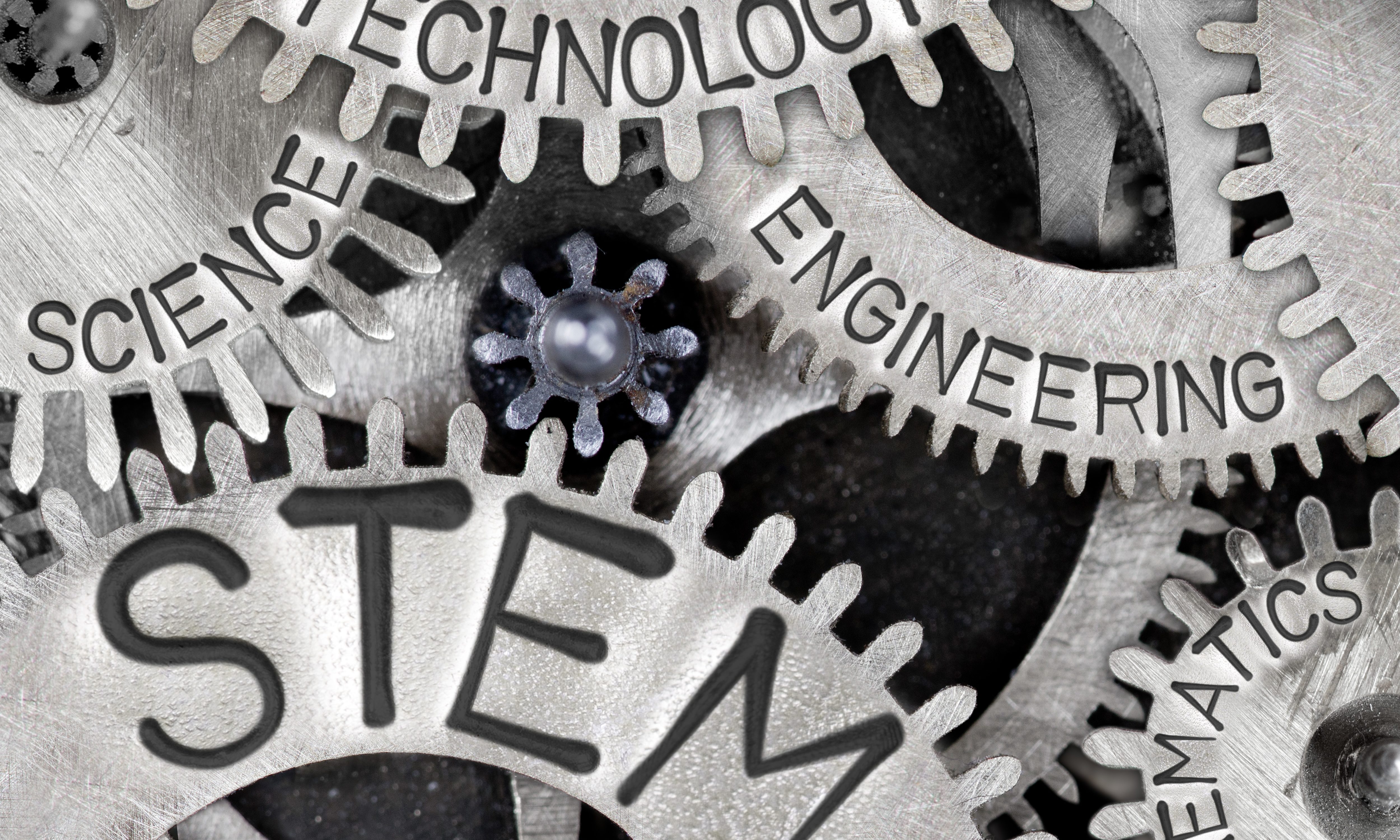 Gov. Kay Ivey on Monday announced that she has signed Executive Order No. 721 establishing the Alabama STEM Council. The council will advise state leadership on ways to improve STEM-related education, career awareness and workforce development opportunities across the state.
"Alabama has continued to grow into an advanced manufacturing, aerospace engineering and cybertechnology center of excellence and as a result, the demand for qualified labor in these sectors has skyrocketed," Ivey said. "The Alabama STEM Council will play a vital role in ensuring that our state's future leaders have the opportunity to learn STEM-based skills that will help them transition into successful career pathways upon graduation."
Science, technology, engineering and mathematics workers play a key role in the sustained growth and stability of Alabama's economy. As companies continue to relocate or expand in Alabama, the state must develop an adept workforce that is prepared to adequately meet growing labor demands.
Ivey has appointed Dr. Neil Lamb, vice president for educational outreach at HudsonAlpha Institute for Biotechnology, as chairman of the council.
"Our great state is home to several quality STEM-focused education and workforce initiatives. However, we lack a common system to weave these initiatives together into a network that reaches all learners across the state and expands the workforce pipeline," Lamb said. "Establishing a statewide Council was a key recommendation from the Governor's Advisory Council on Excellence on STEM, and I am thrilled to see that recommendation become reality through the Alabama STEM Council."
State Rep. Terri Collins, R-Decatur, who chairs the House Education Policy Committee, sponsored a bill in the 2020 Regular Legislative Session that sought to create the Alabama STEM Council as an independent state entity within the Alabama Department of Commerce. Although HB293 passed in the house with unanimous consent, it failed to advance in the Alabama Senate due to the COVID-19 pandemic.
"I'm extremely pleased the governor is taking the lead with the Executive Order to form the STEM Council," Collins said. "Having the math and science experts from Alabama set high quality standards and guiding student growth in achievement will make a positive difference. Thank you, Governor Ivey, for prioritizing education!"
Deputy Commerce Secretary Ed Castile, who also serves as the director of the Alabama Industrial Development Training Agency, has played a substantial role in the development of the council.
"The state of Alabama is rapidly evolving in science and technology with new job opportunities developing daily that require a STEM education as a basic foundation. So, STEM education is rapidly becoming the new 'basic education' that Alabama jobs require," Castile said. "With new tech companies developing, manufacturing moving to digital 'smart factories' and numerous job opportunities that support these businesses, we must have a workforce that will meet the demands.  The STEM Council will be crucial in working with K-12 education as they develop their STEM programs to align with Community Colleges and Universities to assist students move along the STEM pathways needed by our developing businesses. We, in the Department of Commerce are excited to assist with administrative support of the STEM Council and will be a natural link to the business and commerce of our state."
The council will hold an initial organizational meeting within 90 days after the issuance of this order.
Members of the council include:
Dr. Neil Lamb, Vice President for Educational Outreach, HudsonAlpha Institute for Biotechnology

Dr. Charles Nash, University of Alabama System

Terry Burkle, Baldwin County Education Foundation

Dawn Morrison, Alabama State Department of Education

Charisse Stokes, Montgomery Chamber of Commerce

Dr. Vicky Karolewics, President, Wallace State Community College

Sheila Holt, AMSTI Director, University of Alabama in Huntsville

Liz Huntley, Lightfoot, Franklin & White

RaSheda Workman, Stillman College

Dr. Eric Mackey, State Superintendent of Education

Dr. Barbara Cooper, Secretary, Alabama Department of Early Childhood Education

Jimmy Baker, Chancellor, Alabama Community College System

Dr. Jim Purcell, Executive Director, Alabama Commission on Higher Education

Fitzgerald Washington, Secretary, Alabama Department of Labor

Greg Canfield, Secretary, Alabama Department of Commerce

Tim McCartney, Chairman, Alabama Workforce Council

George Clark, President, Manufacture Alabama

Dr. Ken Tucker, President, University of West Alabama

Dr. Kathryn Lanier, STEM Education Outreach Director, Southern Research

Dr. Tina Miller-Way, Dauphin Island Sea Lab

Amy Templeton, President and CEO, McWane Science Center

Kay Taylor, Director of Education, U.S. Space and Rocket Center

Dr. Mary Lou Ewald, Director of Outreach, Auburn University College of Sciences and Mathematics

Paul Morin, Alabama SMART Foundation

Dr. Adreinne Starks, Founder and CEO, STREAM Innovations

Dr. Calvin Briggs, Founder and Director, Southern Center for Broadening Participation in STEM

Josh Laney, Director, Alabama Office of Apprenticeship

Keith Phillips, Executive Director, Alabama Technology Network

Jimmy Hull, Career and Technical Education Director, Alabama State Department of Education

Sean Stevens, Career Coach, Alabama State Department of Education

Tina Watts, Community Investor, The Boeing Company

Daryl Taylor, Vice President and General Manager, Airbus America 

K-Rob Thomas, Power Delivery General Manager, Alabama Power 

Dr. Lee Meadows, Associate Professor, Department of Curriculum and Instruction, University of Alabama at Birmingham

Dr. Tim Wick, Senior Associate Dean, School of Engineering, University of Alabama at Birmingham

Dr. Robin McGill, Director of Instruction, Alabama Commission on Higher Education

Elisabeth Davis, Assistant Superintendent of the Division of Teaching and Learning, Alabama State Board of Education

Dr. Jeff Gray, Professor, Department of Computer Science, University of Alabama

Dr. Cynthia McCarty, District 6 Representative, Alabama State Board of Education

Dr. Andre Harrison, Vice President, Cognia

Brenda Terry, Executive Director, Alabama Mathematics, Science, Technology, and Engineering Coalition for Education

Tammy Dunn, Program Director, A+ Education Partnership
A copy of Executive Order No. 721 is available here.