More than 100 COVID-19 cases, 23 deaths at Bill Nichols veterans home in Alexander City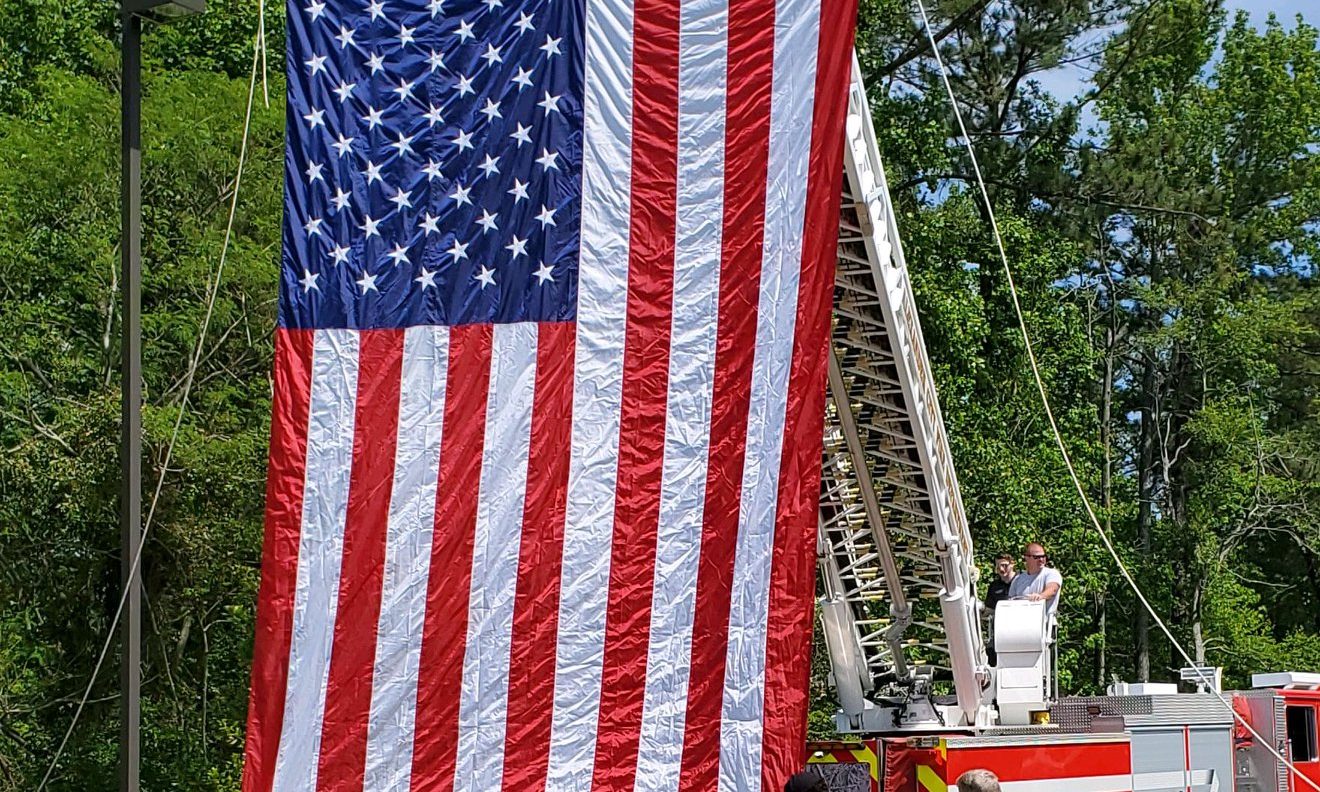 More than 100 cases of COVID-19 have been confirmed at an East Alabama veterans home among residents and staff, and nearly two dozen residents have died from the virus since early April, the Alabama Department of Veterans Affairs said Tuesday.
At least 91 residents have tested positive for the virus at the Bill Nichols State Veterans Home in Alexander City, Alabama, in Tallapoosa County, a department spokesperson said in an email.
At least 41 residents remain ill with the virus, and 23 have died.
Forty-one employees at the state-run veterans home have tested positive. Twelve of those have recovered and are back on staff, the department said.
Three employees have also tested positive at the William F. Green State Veterans Home in Bay Minette.
The department, in the statement, said there are currently no reports of residents testing positive at other state veterans homes in Bay Minette, Huntsville and Pell City.
In an email to APR, Horton said the Nichols veterans home saw its cases increase when the home was able to test all residents beginning on April 18, "which allowed the home to identify those residents who were asymptomatic."
State Veterans Affairs Commissioner Kent Davis is now "advocating for universal testing of residents at all state veterans homes," Horton said.
Senior living facilities, nursing homes and long-term care facilities have been hit especially hard by COVID-19, which is far more deadly for those who are older and those who have underlying medical conditions. Early on, testing supply shortages made it difficult to test residents at long-term care facilities.
Horton said state veterans homes began screening all employees before they entered facilities on March 10. By March 12, veterans homes began restricting visitations to staff, necessary medical personnel and immediate families of residents who faced end-of-life situations.
The first employee tested positive for COVID-19 at Bill Nichols on March 30, and the employee was not allowed to enter the home. At the time, CDC guidelines called for residents of long-term care facilities to be tested only if they exhibited symptoms. By April 3, the first resident showed symptoms, and by April 8, the first resident had tested positive for the virus.
"At the request of ADVA Commissioner Kent Davis, two independent reviews by the U.S. Department of Veterans Affairs, April 20, and the Alabama Department of Public Health, April 21, show that the home has followed all VA, CDC, and state health guidelines for the use personal protective equipment and other preventive measures," the state VA said in a statement to APR.

Across the state, more than 1,046 long-term care residents have tested positive for the virus, and 667 long-term care facility employees have tested positive.
As of May 4, at least 107 long-term care facility residents had died, which accounted for about 36 percent of the state's deaths at the time. By Tuesday, the number of deaths among Alabama long-term care facility residents increased to 183, according to the Alabama Department of Public Health.
The state's nursing home association has called for more testing of residents and staff for months, including testing for those who are asymptomatic.
"It's getting better, but we're still not where we want to be," a spokesperson for the association said last week. "I'm not casting any blame on the Alabama Department of Public Health. They've worked with us hand-in-hand. But when there's just not enough tests available, there are not enough tests available."
Across the country, nursing homes and long-term care facilities, including veterans homes, have been devastated by the virus. In New Jersey, half of the state's COVID-19 fatalities have been linked to nursing homes. At a state veterans' home in New Jersey, at least 74 deaths have been linked to the virus.
"Residents who test positive for the virus are moved to isolation areas inside the homes for further care and treatment," the department's statement said. "Employees who exhibit symptoms of the virus are prohibited entry into the facilities. The ADVA and HMR are working closely with the Alabama Department of Public Health, CDC, and the U.S. Department of Veterans Affairs, on all reported positive cases."
Lilly Ledbetter speaks about her friendship with Ginsburg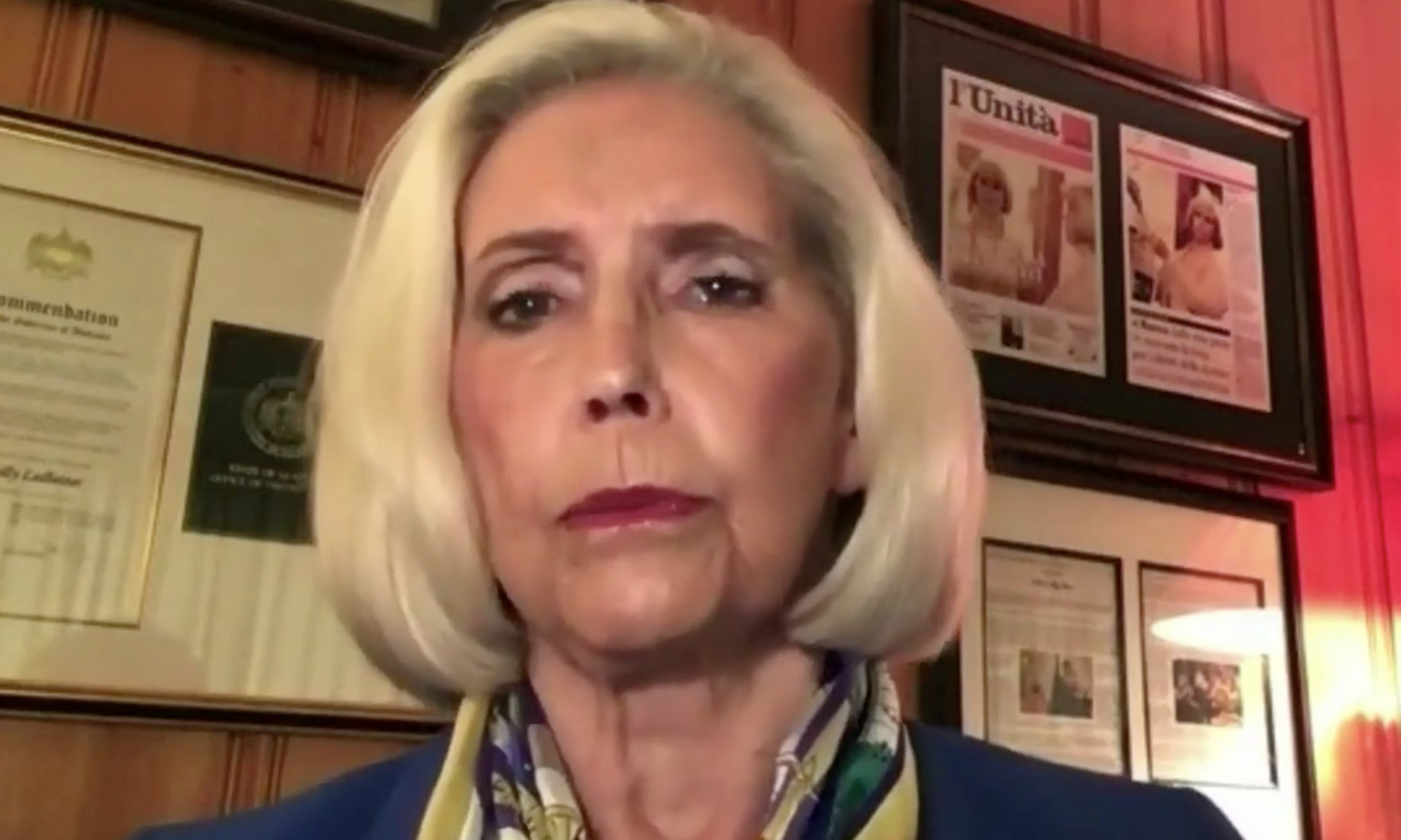 When anti-pay-discrimination icon and activist Lilly Ledbetter started receiving mail from late Supreme Court Justice Ruth Bader Ginsburg, Ledbetter's attorney told her to save the envelopes. That's how unusual it is to get personal mail from a member of the nation's highest court.
Ledbetter, 82, of Jacksonville, Alabama, shared her memories of her contact with Ginsburg over the last decade during a Facebook live event hosted by Sen. Doug Jones on Monday.
Ginsburg famously read her dissent from the bench, a rare occurrence, in the Ledbetter v. Goodyear Tire & Rubber Co. decision in 2007. The court ruled 5-4 to affirm a lower court's decision that Ledbetter was not owed damages for pay discrimination because her suit was not filed within 180 days of the setting of the policy that led to her paychecks being less than those of her male colleagues. 
Ledbetter said that Ginsburg "gave me the dignity" of publicly affirming the righteousness of Ledbetter's case, demonstrating an attention to the details of the suit.
Ginsburg challenged Congress to take action to prevent similar plaintiffs from being denied compensation due to a statute of limitations that can run out before an employee discovers they are being discriminated against. 
The Lilly Ledbetter Fair Pay Act of 2009 was passed by Congress with broad bipartisan support and signed into law by President Barack Obama. It resets the statute of limitation's clock with each paycheck that is reduced by a discriminatory policy.
Ledbetter said that her heart was heavy when she learned of Ginsburg's death on Friday. The women kept in touch after they met in 2010. That was shortly after the death of Ginsburg's husband, tax attorney Marty Ginsburg. She spoke about her pain to Ledbetter, whose husband Charles had died two years before.
"So we both shared that, and we shared a tear," said Ledbetter.
Ginsburg invited her to her Supreme Court chambers to see a framed copy of the act, next to which hung a pen that Obama used to sign it.
Ginsburg later sent Ledbetter a signed copy of a cookbook honoring her husband that was published by the Supreme Court Historical Society. Included with it was a personal note, as was the case with other pieces of correspondence from the justice that Ledbetter received at her home in Alabama. They were often brochures and other written materials that Ginsburg received that featured photos of both women.
Ledbetter expressed her support for Jones in his race against GOP challenger Tommy Tuberville. The filling of Ginsburg's seat is a major factor in that, she said.
"I do have to talk from my heart, because I am scared to death for the few years that I have yet to live because this country is not headed in the right direction," she said.
She noted that Ginsburg was 60 when she was appointed to the court. Ledbetter said that she opposes any nominee who is younger than 55 because they would not have the experience and breadth of legal knowledge required to properly serve on the Supreme Court.
She said that issues like hers have long-term consequences that are made even more evident by the financial strains resulting from the pandemic, as she would have more retirement savings had she been paid what her male colleagues were.
Jones called Ledbetter a friend and hero of his.
"I've been saying to folks lately, if those folks at Goodyear had only done the right thing by Lilly Ledbetter and the women that worked there, maybe they'd still be operating in Gadsden these days," he said.